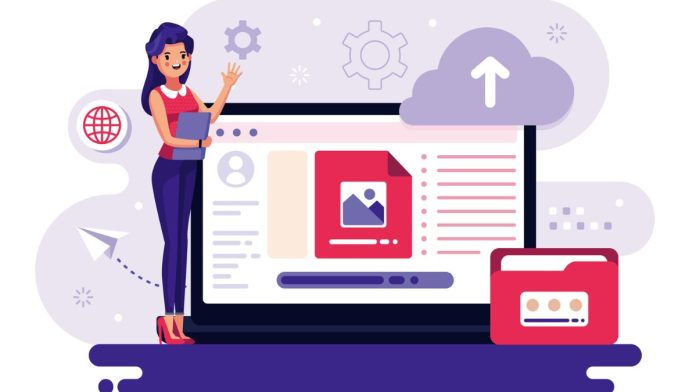 There are different social media applications where people see different videos and sometimes they like these videos to download them. However, I am sure that you have observed that these applications do not allow people to download these videos and this is why people look for video downloaders.
Video downloaders are software that people use when they want to download videos on their devices and this is why here in the guy, we are going to tell you about the best free video downloader for Windows 10.
If you are looking for video downloader tools for your PC this blog will tell you about the best websites to use to download videos whenever you want.
Top 5 Video Downloaders for PC to Use in 2023
There are a lot of video downloaders that you can use when you want to download videos on your PC. But according to Getassist, here are 5 best tools and websites that you can use for the same. 
HitPaw Video Converter
HitPaw Video Converter is a very awesome video converter that you can use on both Windows and Apple computers. There are different applications where you can download all the videos that you want.
You can copy links to videos from Facebook, Instagram, YouTube, Twitter, and other applications and paste the link on the HitPaw Video Converter to download all the videos that you want. There are different picture qualities that you can choose when you wish to download videos.
iTubeGo Video
The next free video downloader for PC that you can use is iTubeGo. This awesome video download is compatible with all the devices that you can think of like Windows, Mac, and Android.
There are different video formats in which you can download your desired video like MP3, MP4, MOV, ACC, OGG, and many other formats.
Using the website is very simple and you do not need to worry even if you have not used the website.
By Click Downloader
Another awesome video downloader that you can use to download different videos is By Click Downloader. The tool is compatible with several applications like YouTube, Vimeo, TikTok, Facebook, Tumblr, Dailymotion and Instagram.
You can copy the link from videos present on these applications and then, paste this link on the website and proceed to download as many videos as you want.
YTD Video Downloader
This is another video downloader that helps users download videos from Facebook, YouTube, Bing, and other video streaming websites. YTD Video Downloader also offers a variety of download videos where you can choose the format to see the videos on your smartphone. It offers 8K, 4K, 2K, and other resolutions. And it is free of cost.
4K Video Downloader
 4K Video Downloader is one of the very popular video downloaders. It offers various resolutions  4K, 1080p, or 720p  to download the videos. This tool also helps you to download private YouTube Videos. It can also convert your videos into different forms like  MP3, M4A, OGG, AAC, and much more. This tool is compatible with Windows 11/10/8/7, Ubuntu, and macOS 10.10. 
Final Words
Hence, you are now aware that these are the best video downloader tools you can use to download different videos on your PC without any restrictions and interruptions. There are various types of downloaders that you can use. Moreover, you can also choose the quality you prefer. Hope this helps!