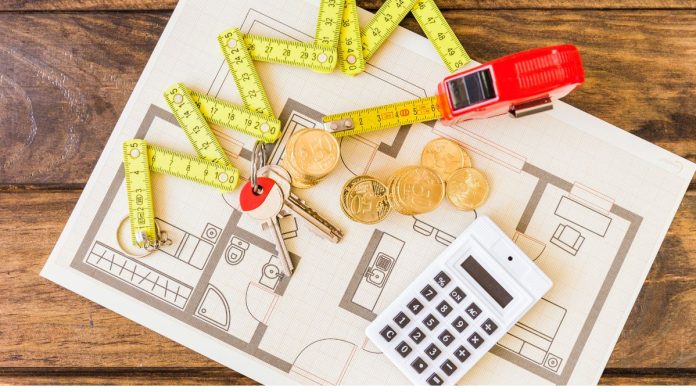 Equipment financing is vital for the growth of small and medium businesses. Especially when you can't raise enough money to fund the purchase of equipment, it's important to consider applying for a loan. It doesn't matter whether you want to upgrade your old machines or buy new ones; having working equipment gives your business a competitive edge over competitors.
If, for one reason, you can't raise enough money to equip your business, you can approach a bank or other financial institution offering loan services to boost your capital. But do equipment loans have the same requirements as other loans? This document addresses issues like loan rates and benefits associated with equipment loans.
Understanding Equipment Loan
What is an equipment loan? Well, this is a loan intended to be used by a business to purchase, lease, or repair equipment for day-to-day production activities.
Many small and medium enterprises seek this loan to facilitate maximum production without using the running capital. Also, startups might be short of funds, prompting them to look for equipment financing.
Many people wonder whether equipment financing loans differ from other types of loans. The truth is that there is no big difference, only that the equipment loan rates are lower. This is because the equipment being purchased acts as the collateral.
Type of Equipment Loans
Equipment financing is available in two main forms: leasing and actual loan.
Equipment Leasing
This is where an enterprise leases equipment on a contractual basis. The equipment belongs to the leasing company; hence, businesses are exempted from extra costs associated with maintenance and servicing. Additionally, when the lease expires, an enterprise can renew, terminate, or purchase the equipment.
Equipment Loan
This financing type entails enterprises getting a loan and purchasing the needed equipment. This equipment is collateral; hence, no extra security is required. Repayment involves the initial amount and interest.
Equipment Financing Loan Rates
Equipment loans come with lower interest rates than regular loans. However, the interest rates depend on the lender. The loan interest rate ranges from 2%-20%.
Apart from the interest, the loan might also come with additional charges like application fees. The fees are usually charged after the loan is approved. Also, depending on the lender, businesses might be required to make a down payment.
6 Benefits of Getting an Equipment Loan
Applying for equipment comes with a lot of benefits for every business. Below are some of the many benefits an enterprise might experience.
1. Lower Interest Rates
One of the benefits of asset financing is the lower interest rates. When compared to other loans, equipment financing charges lower interest rates. When you compare the equipment financing loan with other types, it has a lower interest loan.
Some loans, like personal ones, can attract up to 36% annual interest. This is higher than equipment financing loans, which typically require less than 20% interest.
2. Helps Business Move With The Technology
Technology evolves constantly; therefore, new equipment can be expensive. If an enterprise has insufficient capital, equipment financing is one of the best ways to raise money to acquire new machines.
When a business acquires or leases new machines, increased productivity allows huge profit margins. As a result, the generated income earned the business to repay its loans without struggling.
3. Equipment Loan Allows Business Maintain Cash Balances
Imagine this: a business has just enough money to run its operations but needs new machines. This should not restrict the enterprise from getting the needed equipment to enhance productivity.
Equipment loans are handy when the business doesn't have enough funds. This means the business's available amount can be used to run regular activities while the loan caters to equipment purchases.
Apart from allowing the business to acquire equipment, the loan has a simple repayment plan. Thus, the increased productivity and flexible repayment terms give the business better leverage while maintaining the cash flow.
4. Protection Against Inflation
Inflation is a common occurrence and can strike anytime. When it occurs, the cost of goods and services goes up significantly. This means the money loses its purchasing power, hence buying fewer goods. There are many things that cause inflation; some are predictable, others are not.  
If a business has an existing loan, the repayment terms and conditions don't change due to inflation. Therefore, if the interest was 10% when taking the loan, the business would continue paying at that rate despite the effects of inflation. Existing bank loans don't change due to inflation.
5. Business Enjoys Tax Breaks
Buying equipment through asset financing loans gives businesses advantages when it comes to taxes. According to the IRS, businesses can deduct the initial and depreciation costs incurred in machines and other equipment when filing tax returns. Therefore, when a business gets a loan to purchase equipment used in production, it is entitled to deduct the amount and use it for repayment.
6. Easy-to-Access Equipment Loan
Getting equipment loans is simpler compared to the other types of loans. These loans don't require collateral, so the requirements are fewer than applying for other loans. The loan is tied to the purchased equipment as collateral. Thus, if a business defaults, the lender can sell the equipment to recover the money.
Conclusion
Equipment loans are some of the important financing options that most businesses can use to improve their production. The loan being readily available, cheaper, and flexible, there is no reason for businesses to limit their production due to the lack of necessary equipment. As seen in this guide, there are many benefits associated with equipment financing loans.