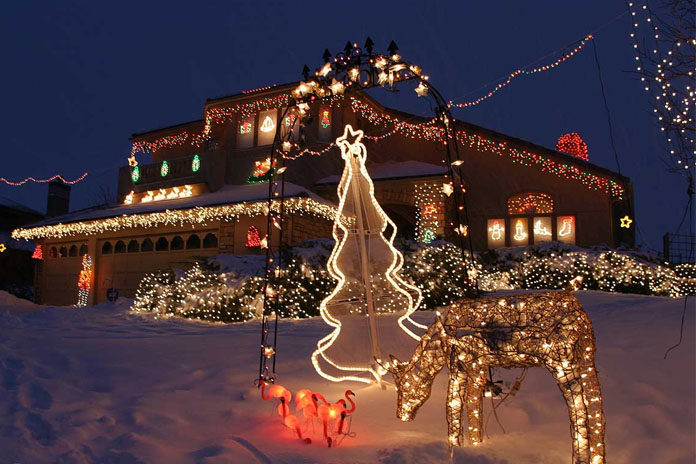 Funny Christmas Decorations – As soon as the Halloween ends, you start getting excited about the upcoming Christmas season. By the time 25th December approaches, you are on top of your joyful holiday spirit looking forward to the best time of the year. Well, this year dare to be different from others and get inspired by these funny Christmas decorations! Because what is the fun without any naughty Christmas decorations, right?
Related: DIY Christmas Decoration.
However, ensure that your family is either cool or utterly ignorant of such unusual and bizarre Christmas decorations. This is because you will discover some really inappropriate Christmas decorations here which you would want to try at your risk!
So, check out these funny Christmas decorations and see if you can dare to try them in this upcoming holiday season:
1. He Tried to Put Funny Christmas Decorations. Quite Successful!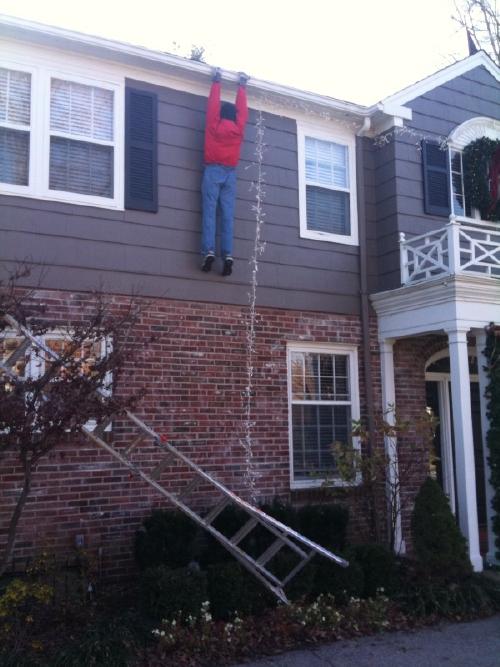 Don't you agree that this classic Christmas accident can turn into a funny decoration in itself? Well, this is what happens when you are so excited about Christmas that you forget about the ladder beneath you! Poor guy!
2. Latest Vulva Themed Christmas Decoration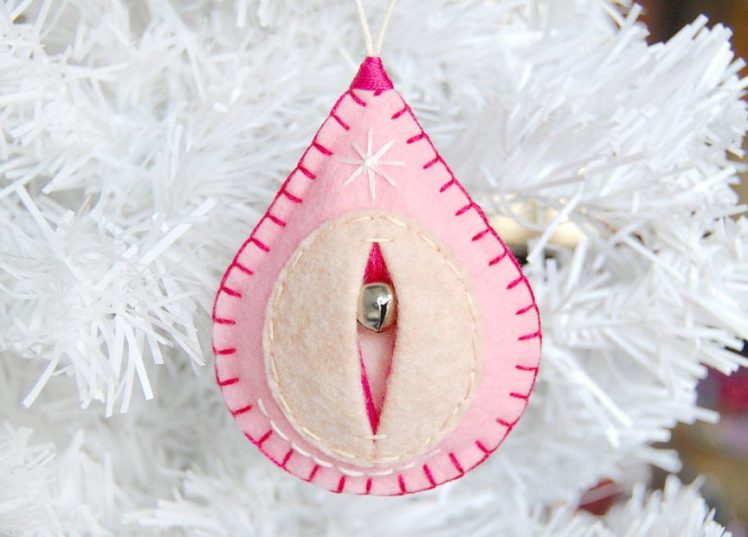 Do not try putting on this Christmas ornament in your family home unless your family is super cool. And by the way, a firm is actually manufacturing these naughty Christmas ornaments this year!
3. When You Simply Do Not Care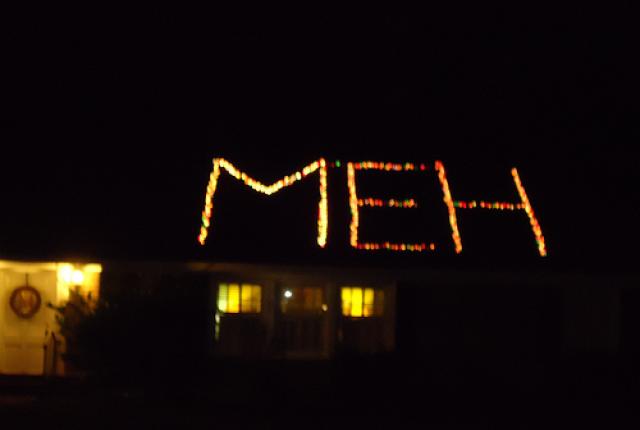 Are you one of those who wonders what all the fuss around holidays and Christmas decorations is? Who has time anyway for putting on and then taking off those irritating Christmas ornaments? This idea of Christmas lighting is ideal for you! Isn't this one of the best funny outdoor Christmas decorations ever?
4. Ho Ho Ho! This Santa Has Much More to Offer Than Just Presents!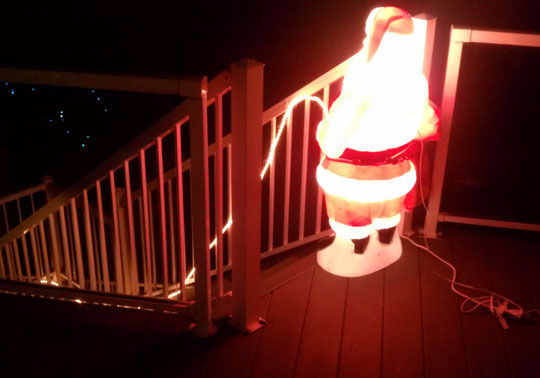 If you do not want to have inappropriate Christmas decorations, this one is not for you. After all, Santa is a symbol of traditional fun and happiness in families. Your guests may not be able to appreciate this welcoming sight on Christmas Eve!
5. Beware of Putting Lights on Palm Tree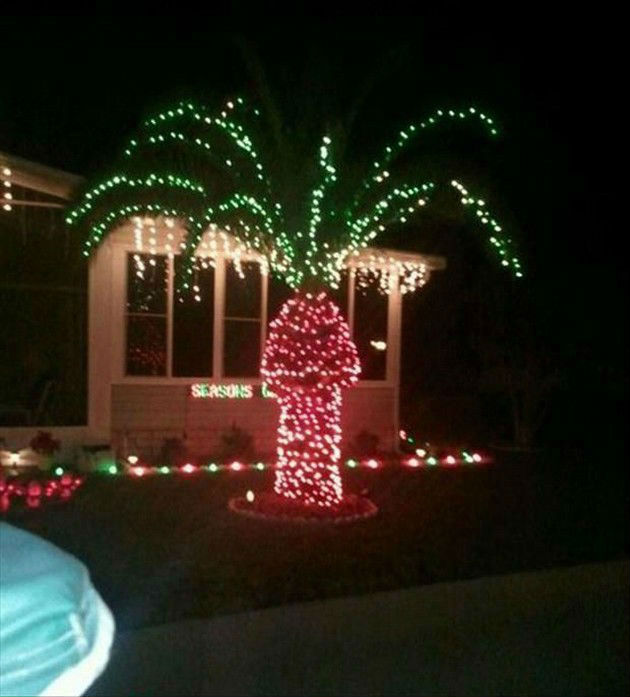 Putting Christmas lights on a palm tree can lead to funny Christmas tree decorations like these if you are not careful. It could be embarrassing depending on your appetite to take humor seriously or lightly! Yes, you can always secretly decorate the palm tree of your irritating neighbor if you want!
6. Just Two Reindeer Having Fun On Xmas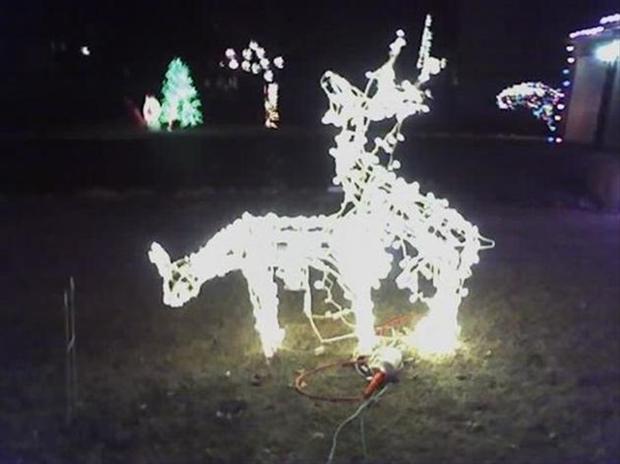 You have to admit this is one of the best funny Christmas decorations you can put outside your home! If you are worried about the reaction of your family, just put on an innocent look and act as if you know nothing what it means! It is doubtful they would believe you, but such innocent mistakes can happen with anyone, right?
7. When You Are Too Lazy For Christmas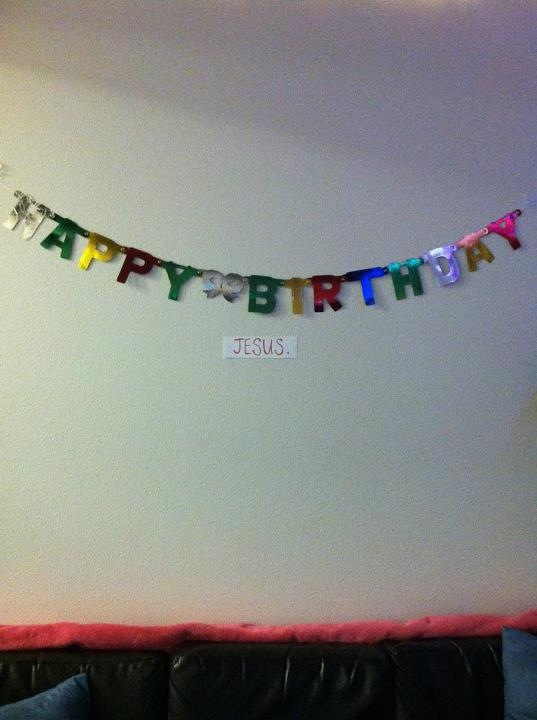 One cannot argue this smart decoration idea for Christmas. After all, it is indeed the birthday of Jesus, right? However, you would have to be lazy of the highest order to attempt this funny Xmas decoration!
8. Yo Santa So Naughty!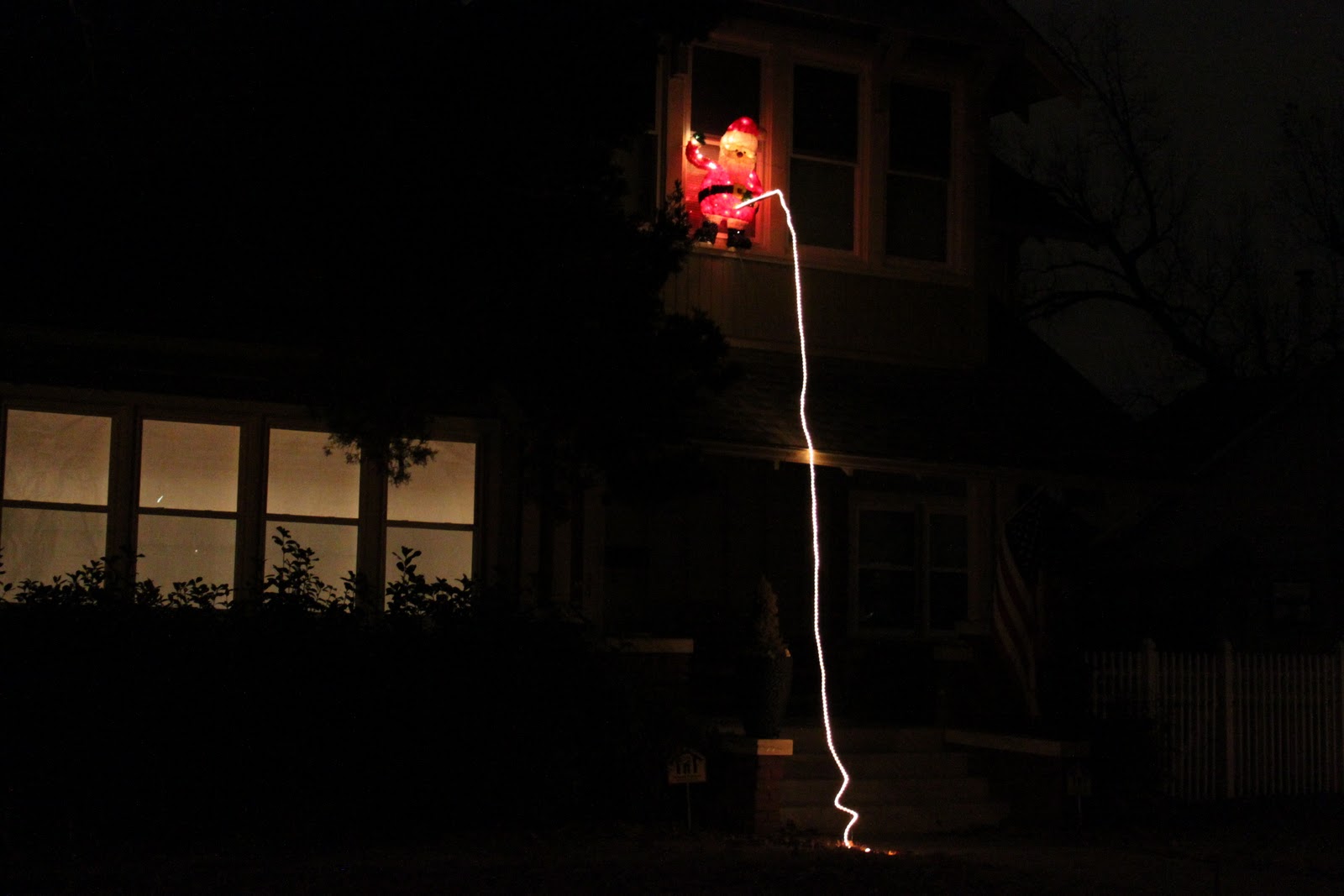 Try this Christmas decoration when you do not want to go through all the troubles to put on elaborate holiday decorations! Just a naughty Santa decoration like this one is enough to attract the attention of everyone on streets.
9. Weird Beard Christmas Decoration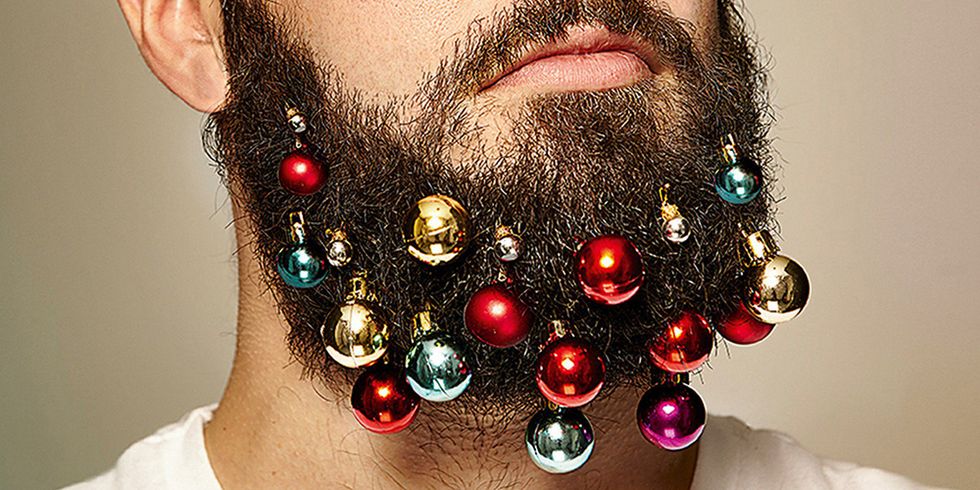 You would have never believed that you could use those Christmas ornaments to style your beard as well! Depending upon your beard, it could be your unique decoration style in these holidays!
10. Christmas Baubles Got a Whole New Meaning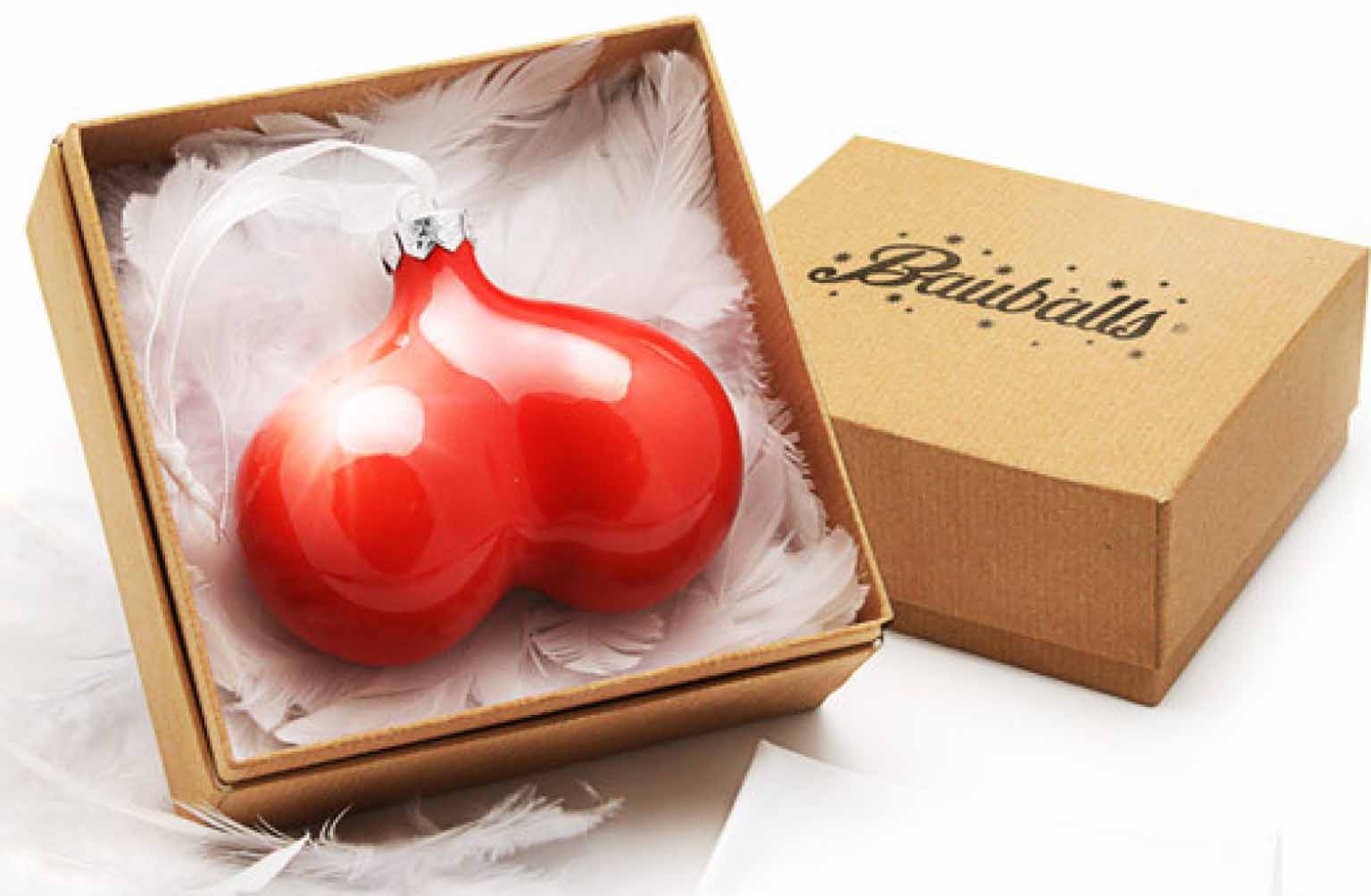 You can secretly use these naughty Christmas ornaments inside your Christmas tree ornaments. Many people won't be even able to figure out what you did there!
11. Too Lazy To Even Copy Decorations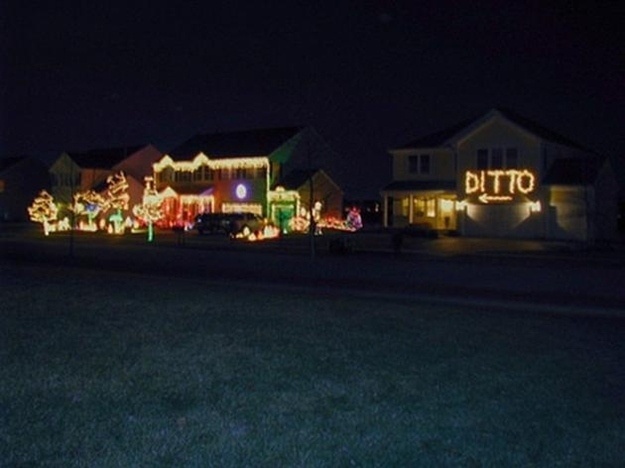 This could be one of the best funny Christmas decorations you will ever come across. Do not hesitate to try these yourself and steal the attention from your neighbor's decorations like a boss!
12. Is that Reindeer or Rein"beer"?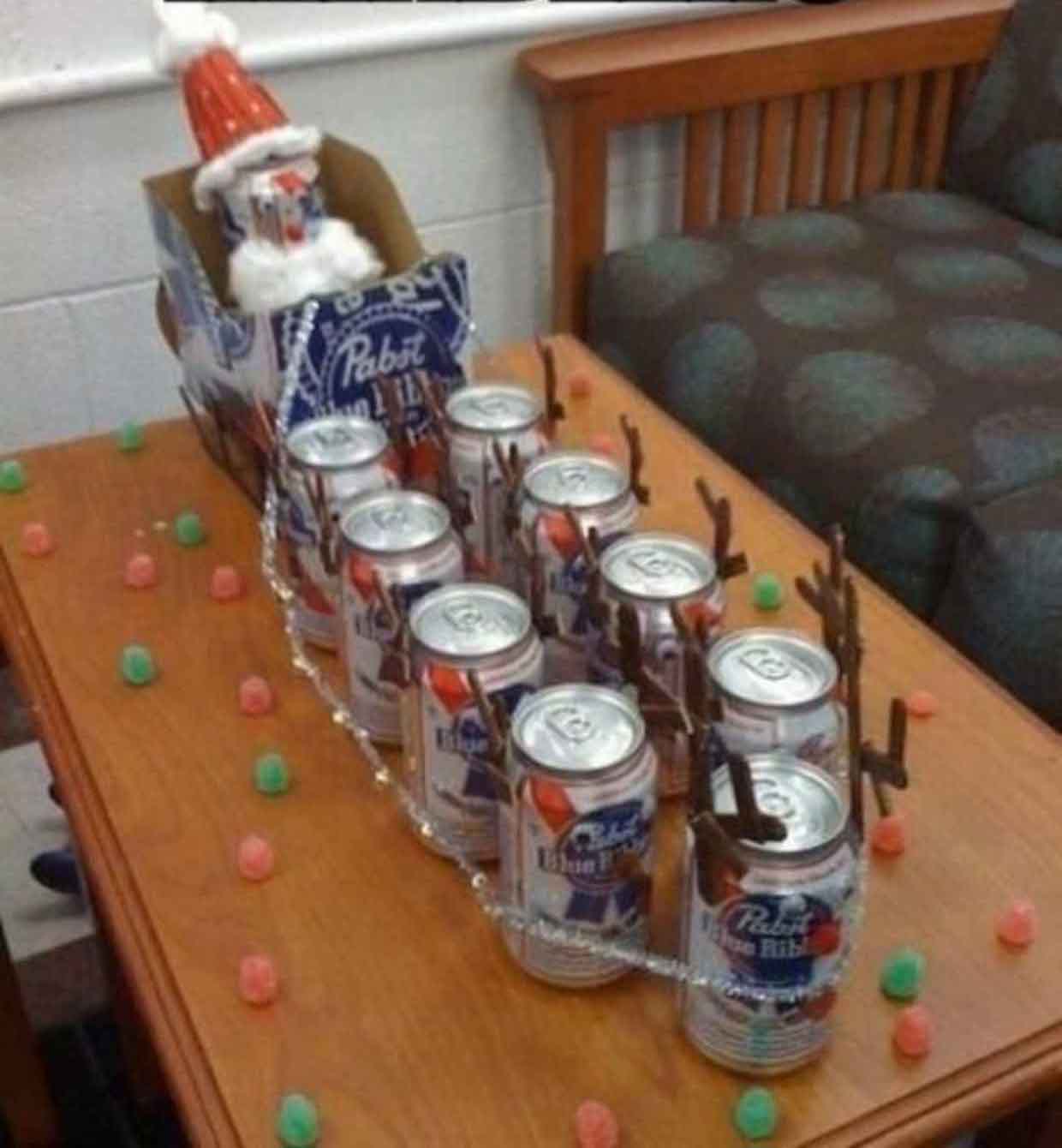 We can already see you rushing to stores to buy these Christmas decorations! After all, nothing better than Santa bringing you a dozen cans of the thing you love the most, right?
13. Did You Say Vagina Christmas Ornaments?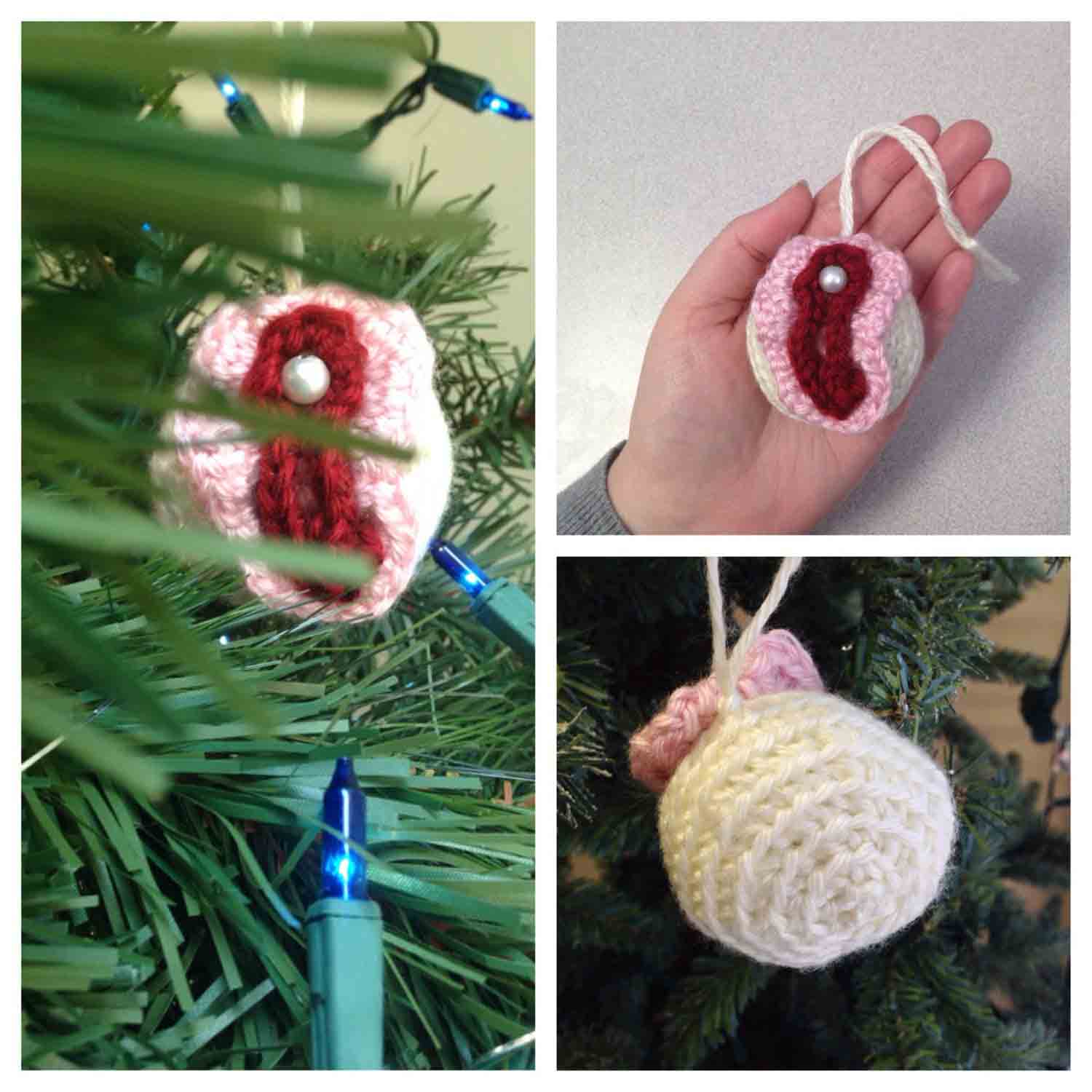 Oh yes, we did! Thanks to the ingenious thinking of a retailer this year, now you can have funny Xmas decorations in shape of lady parts to have naughty Christmas ornaments in your homes this year!
14. What Is that Reindeer Thinking? Not Anything Good, You Bet!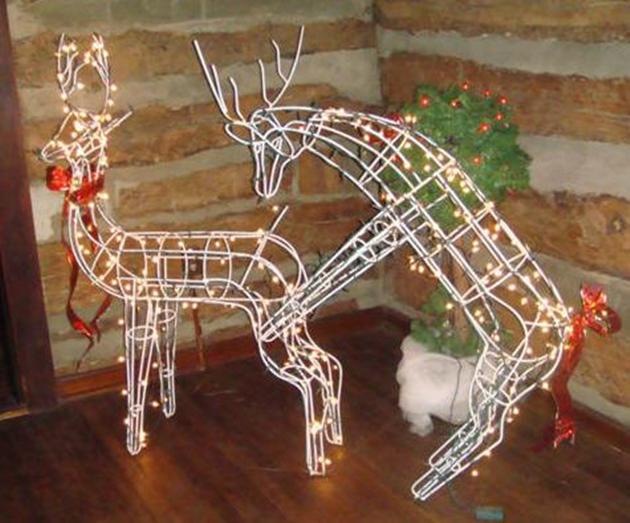 It is Xmas time, and even reindeer are in the mood to get some fun on the holiday night. This is the best funny Christmas lighting you will ever come across!
15. That is One Dirty Santa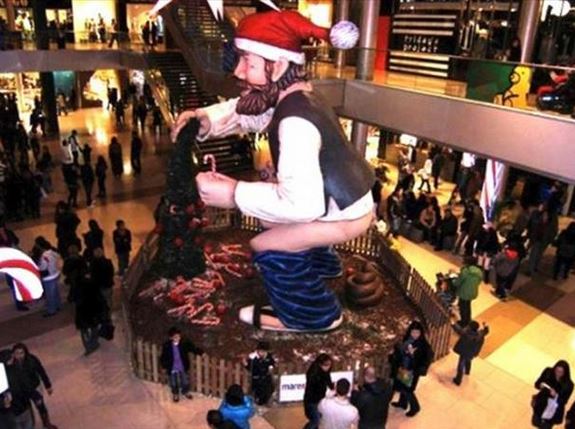 It is time that you have some more fun that traditional Xmas celebrations! Bring this dirty Santa to your outdoor decorations and see the reaction of your family and neighbors!
16. To Be Hanged Till Christmas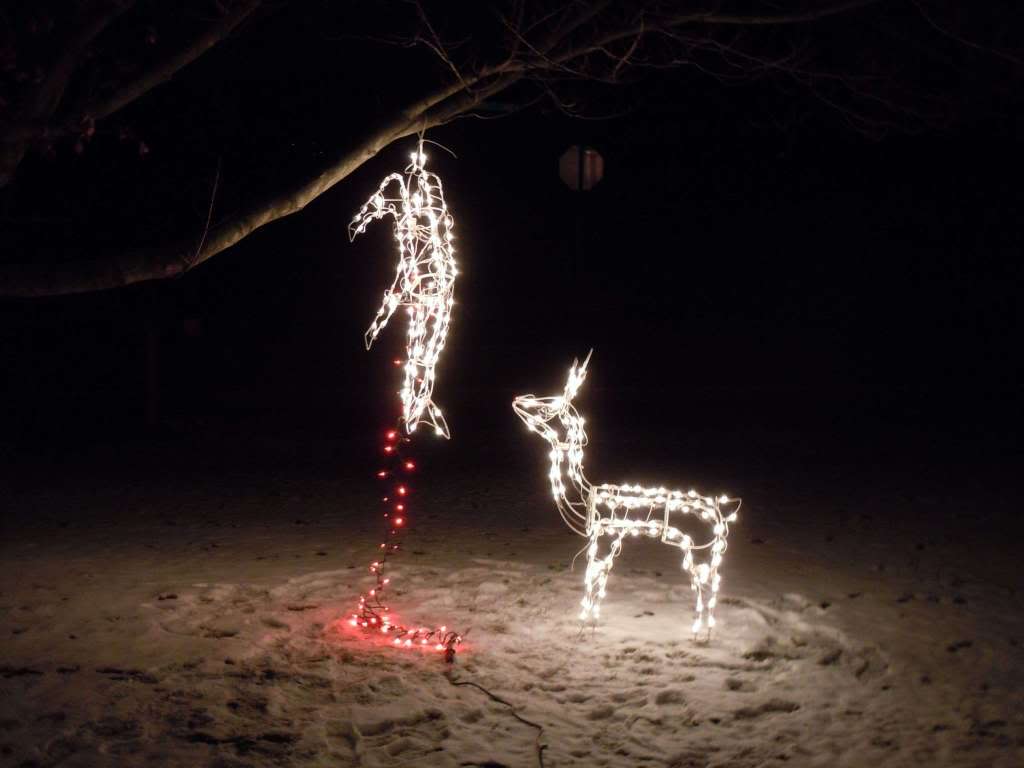 That could be an ingenious way to cover up your messed up Xmas decorations. Just put on this hanging deer decoration, and you are good to go!
17. Christmas Decoration Firefighter Style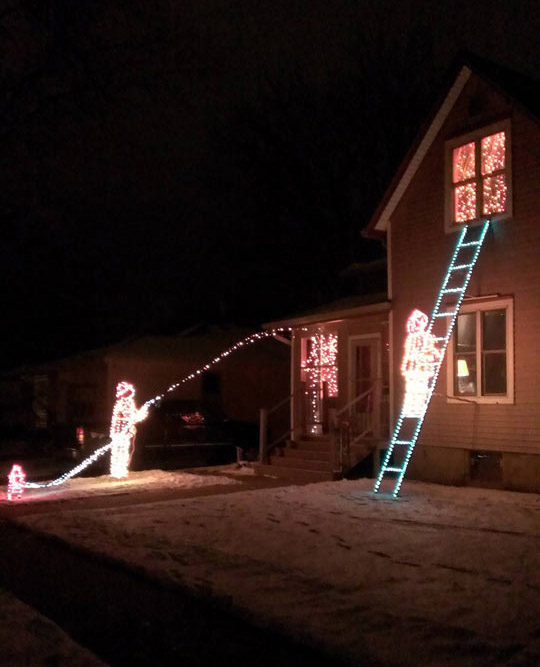 If you want to have a unique Christmas decoration this year, try this hilarious decoration. Although it is most likely to be used by a firefighter, your house can get an entirely different look in holidays.
18. Santa's Time for Pressure Relieving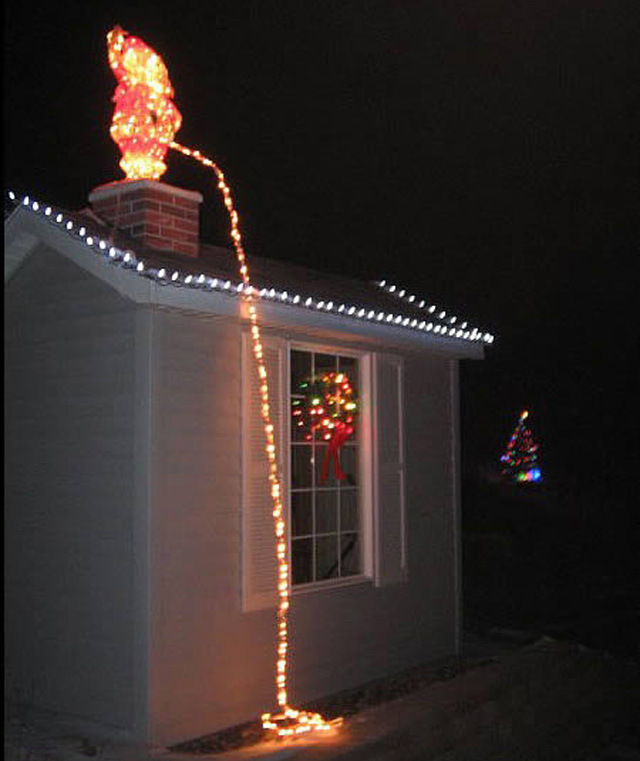 Well, what is Christmas without the Santa Clause? And when that Santa is peeing Santa from the rooftop, you have got yourself one of the most funny outdoor Christmas decorations in your neighborhood.
So, have you got guts to try any of the above naughty Christmas decorations this year? We say go ahead and do try these funny Christmas decorations to celebrate this holiday season, unlike any other year.