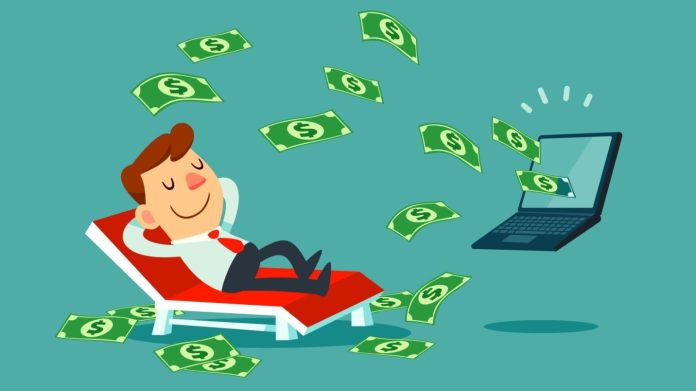 The digital era is flourishing everywhere, and Pakistan is no exception. According to a recent report by Payoneer, Pakistan ranks as the 8th fastest-growing freelancing economy worldwide, marking a staggering growth rate of 69 percent. This promising growth reflects the boundless opportunities for freelancers and digital entrepreneurs in Pakistan. If you're someone looking to delve into the world of online earning websites in Pakistan, you've landed at the right place!
Fiverr: Your Gateway to Global Opportunities
Fiverr isn't merely a freelancing platform; it represents a global marketplace. Services start at just $5, allowing you to display your expertise in over 300 categories such as graphic design, content writing, digital marketing, and beyond. Remember, while Fiverr offers tremendous potential, they do charge a 20% commission on your earnings.
Upwork: The Global Freelancing Hub
Formerly known as oDesk, Upwork stands tall as one of the world's largest freelance marketplaces. With millions of registered freelancers and numerous job postings, it's a lucrative platform, especially for students in Pakistan looking to earn while they learn.
Freelancer: Harnessing Diversity and Flexibility
Freelancer is one of Pakistan's trusted online earning platforms. It showcases a diverse range of projects, from bite-sized tasks to long-term contracts. Additionally, Freelancer safeguards your funds with top-notch security measures.
Etsy: For the Creative Minds
Crafters, artists, and vintage aficionados, Etsy is your digital haven. If you're talented in creating unique products, Etsy offers you a platform to showcase and sell. The catch? There's no warehouse; it's all about individual creativity and passion.
YouTube: Monetize Your Passion
Ah, YouTube! The go-to platform for entertainment, information, and, of course, earnings. With the potential of earning up to $17,000 a year, all you need is to churn out quality content consistently and strategically target your audience.
Blogging & Google Adsense: The Power of Words
Blogging isn't just about sharing your thoughts; it's a gold mine for earnings, especially when paired with Google Adsense. Platforms like WordPress make it easier to kickstart your blogging journey and monetize it with various strategies, from affiliate marketing to sponsored content.
Guru: Linking Prospects and Professionals
Guru.com streamlines the process of finding and offering freelance work. With features like messaging, invoicing, and a robust dispute resolution mechanism, it's a comprehensive platform that ensures both clients and freelancers have a smooth working experience.
Daraz.pk: The eCommerce Titan
Being Pakistan's largest eCommerce platform, Daraz isn't just for shopping. The Daraz Affiliate Program lets bloggers and website owners earn commissions by referring users to Daraz.pk. It's uncomplicated, direct, and holds great potential.
Certainly! To further elucidate the subject, here are some supplementary paragraphs:
Digital Payments Facilitating Online Earnings
One significant factor behind the surge in online earnings in Pakistan is the increasing accessibility of digital payment systems. With platforms like EasyPaisa, JazzCash, and the global reach of Payoneer, receiving payments for online work has become more straightforward. This ease of transaction ensures that freelancers and online entrepreneurs in Pakistan can smoothly transact with international and local clients alike.
Increasing Internet Penetration Boosting Online Opportunities
With the expanding penetration of the internet and mobile data across the country, more and more Pakistanis are accessing online platforms and discovering avenues to earn. The affordability of smartphones and data plans means that even those from more remote or underserved regions can tap into global marketplaces. This democratization of access is fostering an environment where anyone with a skill or a product can earn online.
Government Initiatives and Training Programs
The government of Pakistan, recognizing the potential of the digital economy, has launched various initiatives to train the youth in digital skills. Programs like 'DigiSkills' are designed to equip individuals with the necessary knowledge and expertise to excel in online platforms. Such programs cover a range of topics, from digital marketing to e-commerce, further emphasizing the country's push towards a digitally empowered economy.
Challenges and Considerations for Online Work
While the prospects of online earning in Pakistan are bright, budding freelancers and entrepreneurs should be aware of the challenges. Factors like competition, the need for continuous skill upgrading, and managing an unpredictable income flow require attention. It's essential to build a strong portfolio, continuously learn and adapt, and perhaps most importantly, network with others in the industry to share experiences and opportunities.
Conclusion
The digital revolution in Pakistan is in full swing, with a promising future for online earnings. Like any opportunity, this one presents its challenges. However, with the right approach, determination, and skill set, anyone can carve a successful online career or business. Regardless of whether you're a graphic designer, writer, digital marketer, or craftsman, the online realm has ample opportunities for all.
FAQs
Which site is best for earning money in Pakistan?
Several sites offer lucrative opportunities, including Daraz, OLX, Upwork, Fiverr, and Freelancer.
Which is the No. 1 earning App in Pakistan?
Applications like Rozee.pk, EasyPaisa, JazzCash, Foodpanda, and Careem offer diverse earning opportunities.
How to earn money online in PKR?
From online tutoring, affiliate marketing, and content creation, to freelancing, numerous avenues can lead to earnings in PKR.
What is the best online work in Pakistan?
It varies based on skills and interests, but freelancing, blogging, and e-commerce have proven lucrative for many.