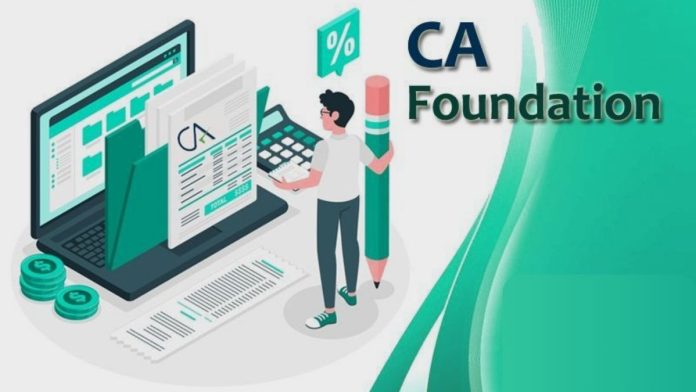 After completing their 12th commerce or B.com, students have various options to consider and one of the most prestigious and financially rewarding career options is of a CA or Chartered Accountant.  CA is often considered one of the toughest examinations in India, yet you don't need to let its difficulty intimidate you! The CA Foundation exam marks your initial step on your CA journey. Therefore success requires thorough planning, unwavering dedication, and smart study techniques. Students need to have access to the right study materials, a good CA coaching, and a strong conceptual clearance to clear all the four CA Foundation Papers. 
If you are planning to appear for the CA Foundation exams, then in this post we will share some essential steps that will help you to clear the exams in the first attempt.
Essential Tips To Clear CA Foundation Exams In The First Attempt
1. Understand the Exam Pattern to Clear the CA Foundation Exam
Before diving into the sea of study materials, you must familiarize yourself with the CA Foundation exam pattern. Understand the weightage of each subject, the type of questions asked, and the marking scheme. This knowledge will help you tailor your study plan according to the exam's requirements.
Also, check about any changes in the present exam pattern and start your preparation only after thoroughly reading the syllabus, exam pattern, and about the subjects.
2. Have A Realistic Study Timetable for Your CA Foundation Exam
Time management is also of great importance in clearing the CA Foundation Papers. Hence, you must create and adhere to a realistic and practical study timetable. Your main aim should be doing effective study and not just merely reading a book. A candidate should set aside 12-15 hours a week of study for this goal.
Also make a plan, and finish it before the day ends – try not to miss your study plan and set small goals such as "How much am I studying this week?", that you must achieve everyday.
3. Prioritize Weak Areas
Once you start preparing for the CA Foundation Papers, you will find some subjects, topics, or sub-topics challenging to prepare. However, it is important that you shouldn't neglect these areas and give more focus and time to these areas. Also, don't neglect the other areas too when preparing for the exams.
4. Focus on Quality over Quantity
Prioritize quality study sessions over quantity. Make sure that you focus on understanding your concepts instead of rote learning. Also, it is better to complete fewer topics and thoroughly understand them than to just go through the topics and chapters without understanding.
5. Practice Regularly During CA Foundation Exam
To pass the CA Foundation exam successfully, you must also work on practicing CA Foundation papers. Regular practice with previous years' papers and mock tests will not only sharpen problem-solving abilities but will also familiarize you with its format and pattern.
6. Maintain an Up-to-Date Knowledge
The world of finance and taxation is constantly changing, and CA exams consider these changes in the exams. Hence, stay abreast of amendments and revisions as recent modifications could surface as exam questions.
7. Make Note-Taking A Habit
Make note-taking a part of your study routine. Summarizing complex concepts in your own words will help in better comprehension and quicker revision. Hence, making these notes makes it invaluable during the final weeks before an exam.
8. Stay Away From the Virtual World
CA aspirants should stay away from mobile, internet and social media as much as possible to maximize their time on studying rather than browsing irrelevant material on the internet. Too often students search about any topic online which takes precious time away from studies.
Candidates should spend some of their study time reading any book, magazine, newspapers, articles or taking mock tests that will benefit their exam preparation.
If a candidate uses mobile for 10-15 minutes for casual surfing, this may be acceptable. However, if they overuse mobile and internet for long hours at a time then it would be prudent to restrict or prohibit this behavior altogether. It may affect their preparation for the CA Foundation papers.
9. Three Times Revision
Candidates taking the Chartered Accountants examination must make at least three revisions of all the CA Foundation papers. Revision can help to boost recalling power in the examination hall. Hence, it is very important that you should do three times revision.
Revision can be helpful as it increases recalling power. After revision, take mock tests to analyze any weaknesses. With such preparation you are closer to clearing the examination in the first attempt.
Conclusion
Clearing the CA Foundation papers in the first attempt may not seem easy yet it is possible with a proper strategy in place. VSI Jaipur, the leading CA coaching of India, offers both online and offline CA classes to help CA aspirants clear their concepts and perform better in the exams. Hence, start your preparation early and be consistent with your studies. Good luck!
Also, check: The Top 5 Benefits of English Tutoring: Unlocking Potential One Lesson at a Time