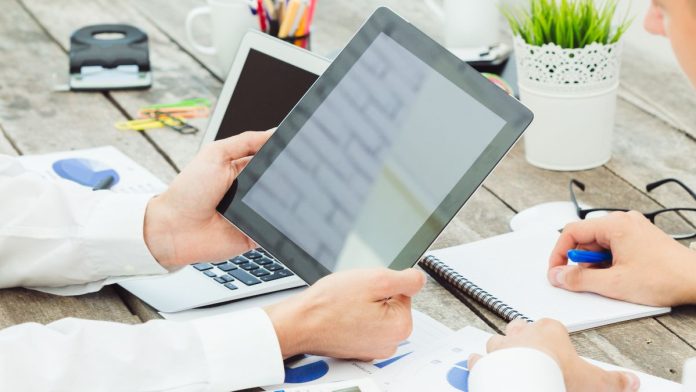 The world is changing rapidly, and in the past few years, RecordMe automated bookkeeping has enabled businesses to work smartly. It also removes employees' excess burden and helps them be more productive.These recent innovations aim to transform the finance industry by providing critical services and tools supported by automated bookkeeping systems.
RecordMe automated bookkeeping systems introduced e-invoicing, which benefits the finance industry. In India, the total number of e-invoices generated from October 2021 to 25 November 2021 was 0.17 Billion. 
What is e-Invoicing?
E-invoicing is the interchange of documents between a buyer and a supplier. Recordme automated bookkeeping software issues, transmits and receives data in a structured format that allows automated processing. E-invoicing is designed to streamline the invoicing process, reduce errors, improve efficiency, and enhance transparency in financial transactions.
It is like a receipt presented to the buyer in an e-format through predefined terms and conditions. Moreover, it helps streamline and automate parts of the accounts payable procedure.
How Does e-Invoice Work?
Since an e-invoice is electronically delivered data in a particular standard format. Hence, the receiver and sender use the same standard so both parties recognize and share data quickly.
However, e-invoices have a structured format, so recordme automated bookkeeping systems automatically import data into the buyer account payable account.
E-invoices usually do not have a visual presentation of the data. That's why they are temporarily rendered during processing into visual formats. RecordMe invoicing and bookkeeping software also improves the invoicing procedure, which reduces manual operations throughout purchase to pay. Diminishing paper invoices helps reduce check payments that are outdated, costly, and more vulnerable to fraud.
Some businesses think that e-invoicing is sending a PDF file through email. An authentic e-invoice can be automatically received, matched, and coded.
It can also be seen as an invoice issued by the seller, transferred, and received by the buyer in a digital way that helps in automated processing.
Benefits of E-Invoicing for Suppliers
Improved Cash Flow and Faster Payments
RecordMe automated bookkeeping system instantly sends generated e-invoices to the buyer for payment. This quick process diminishes delays as data is immediately available to the buyer at purchase. Since suppliers can access invoices quickly, it helps them accurately improve cash flows and estimate their annual budget. This information is helpful for effective cash management and maximum working capital usage. 
Better Account Reconciliation
Traditionally, Suppliers match invoices with bank statements to ensure the financial entries are correct. The situation becomes more confusing When customers return goods for any reason, and the supplier needs to attach an invoice. E-invoicing solves this problem by sending documents along with payments for account reconciliation.
Client Satisfaction
RecordMe Automated bookkeeping solutions help clients know their invoice status in real-time for the best shopping experience. By accessing this information, buyers can observe if the company deals with invoices efficiently. Client satisfaction helps build stronger relationships and retention, which helps maintain a positive reputation.
Benefits of E-Invoicing for Buyers
Increased Accuracy
Electronic invoice enables the smooth processing of crucial business information into accounts payable systems without depending on manual and error-prone re-keying of data.
Reduced Costs
An e-invoicing process yields savings of 80% by removing sorting, registering, and manual data entry of paper invoices. Moreover, it also pays back in six to eight months.
Faster Payment and Processing Period
RecordMe automated bookkeeping software entirely automates the invoice capture, approval, and routing procedure. So, it allows the fastest processing of invoices, enabling on-time payments and avoiding late payment fees.
Focus on Productive Tasks
Employees have spare time as they don't have to focus on manual tasks such as validating and auditing invoices.
Resolve Issues
Invoice issues cost more, resulting in disturbance in financial matters. The accurate and faster payments enabled by e-invoicing efficiently reduce the number of calls from suppliers about payment status or disputing payment amounts.
Improved Account Reconciliation
Suppliers are mostly challenged to reconcile payments they collected from clients against the original invoices they provided. To diminish banking fees, clients often consolidate payment for different invoices into one fund transfer. Moreover, clients claim deductions due to shipment problems like missing or damaged items. When the supplier receives the payment, he frequently calls the buyer's accounts payable department to investigate the information behind the received funds.
RecordMe automated bookkeeping systems simplify account reconciliation for suppliers. Clients should send e-remittance advice and payment with detailed information about the invoices, debit, credit, and adjustments taken.
How can Recordme Automated Bookkeeping help?
RecordMe automated bookkeeping services transform the financial world by simplifying operations for suppliers and buyers. As more and more businesses are shifting their concern toward automation, e-invoicing makes life easy.