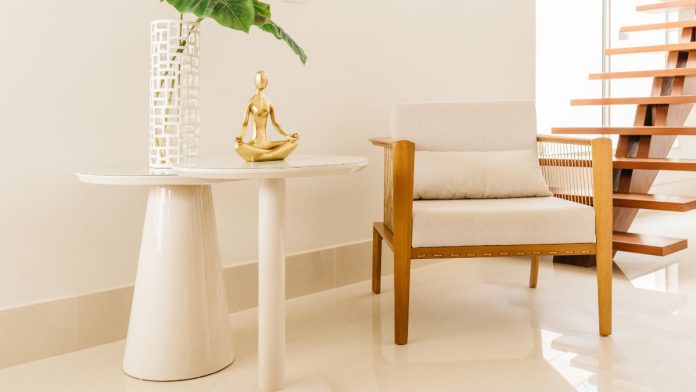 Regarding interior design, mixing and matching has gained significant popularity. The days of perfectly matched furniture sets give way to a more eclectic and personalised approach to decorating spaces. This article explores the art of mixing and matching oak bedside tables in sets, showcasing how this versatile wood can add character and depth to your bedroom decor.
Why Mix and Match Bedside Tables?
While the idea of a matching bedroom set has appeal, mixing and matching oak tables can bring a unique charm to your bedroom. Here's why it's worth considering:
Personal Expression: Mixing and matching allows you to express your style and creativity. It allows you to curate a bedroom space that reflects your tastes and preferences.
Texture and Depth: Different oak tables can introduce various textures and depths to your bedroom. Mixing and matching adds visual interest to the room, whether the contrast of dark and light oak or the juxtaposition of different grain patterns.
Functionality: Different bedside tables can offer diverse functionalities. One table may have more storage, while another may be more compact. Mixing and matching lets you choose pieces that cater to your needs.
Creating Cohesion through Design Elements
While mixing and matching oak tables can be a delightful endeavour, it's essential to maintain a sense of cohesion within the bedroom. Here are some design elements to consider:
Colour Palette: Stick to a cohesive colour palette. Oak's natural warm tones work well with various colours, giving you flexibility. Choose different shades of oak or combine oak with complementary colours.
Style Consistency: Ensure the different bedside tables share a common stylistic thread. Select tables that align with your chosen style, whether you prefer traditional, rustic, or contemporary design.
Balance: Achieve a balanced look by evenly distributing the bedside tables on either side of the bed. This ensures visual equilibrium in the room.
Playing with Sizes and Heights
Different Heights: Choose tables with varying heights. Taller bedside tables can house reading lamps and decorative items, while shorter ones create an interesting visual contrast.
Varied Sizes: Select bedside tables in different sizes. This not only adds visual intrigue but also caters to your storage needs. Larger tables can accommodate more items, while smaller ones offer a minimalist look.
Aesthetic Combinations
Contrasting Tones: Pair light oak tables with dark oak ones. The contrast in tones creates a striking visual impact, adding depth and sophistication to the bedroom.
Different Styles: Combine bedside tables of different styles. For instance, pair a classic, ornate oak table with a sleek, modern design. This eclectic mix can be both visually captivating and functional.
Mismatched Hardware: Consider switching out the hardware if you have oak tables with drawers. Mixing and matching different knobs or handles can add a touch of whimsy and individuality to each piece.
Accessorising for Harmony
Bedding and Linens: Coordinate your bedding and linens with the colour palette and style of the bedside tables. Throw pillows, bedspreads, and curtains can tie the room together.
Decorative Items: Place decorative items on the bedside tables that complement each other. Vases, framed artwork, or table lamps can be chosen to harmonise with the overall design.
Rugs and Flooring: The choice of rugs and flooring can also contribute to the overall aesthetic. Ensure that they align with the design elements of your mixed and matched bedside tables.
Conclusion: Your Unique Bedroom Sanctuary
Incorporating mixed and matched oak bedside tables into your bedroom decor is an opportunity to create a unique and personalised sanctuary. The art of mixing and matching is a testament to the versatility of oak and the boundless possibilities it offers for creating a functional and aesthetically captivating bedroom. So, embrace the beauty of oak and let your creativity shine as you craft a unique bedroom.