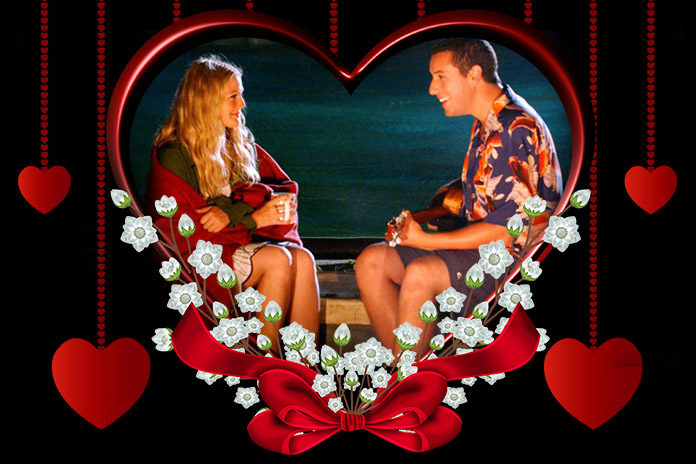 Valentine Day Movies – You may or may not be interested in so many things to do on Valentine's Day! Heck, you may even be single on Valentine's Day and are clueless as to what to do when all you see around you are couples holding hands going gaga over the day of love. Do not worry as we have the perfect solution for you- Valentine Day movies!
Related: Things To Do On Valentine's Day.
Whether you are in a relationship looking to spend some quality time with your significant other or a single who has not yet lost faith in finding love, you'd love to watch some light-hearted romantic movies on 14th February. Some of these movies may be a bit corny but hey, it is Valentine's Day! Nobody is judging you so you are allowed to indulge in some guilty pleasure as you watch these cheesy Valentine day movies to feel good!
So, without any further adieu, check out this collection of best romantic movies to watch on Valentine Day with your special someone or alone if you're yet to find love:
1. The Notebook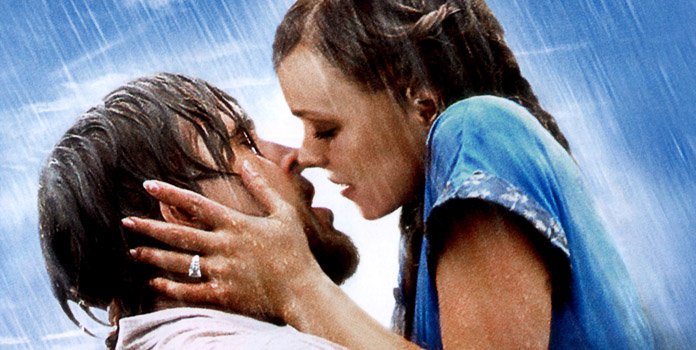 Can any list of romantic movies be complete without this film based on the bestselling novel by Nicholas Sparks? Obviously no, and hence this heart-touching drama tops this valentine movies list!
2. Sleepless In Seattle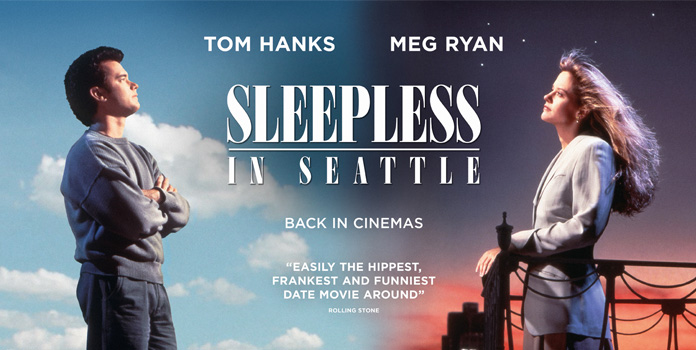 Only performances by Tom Hanks and Meg Ryan could turn a story about long distance love into a classic and memorable tale of love! Even if you have watched it already, it is not a bad idea to include it in your list of the best valentine day movies!
3. The Fault In Our Stars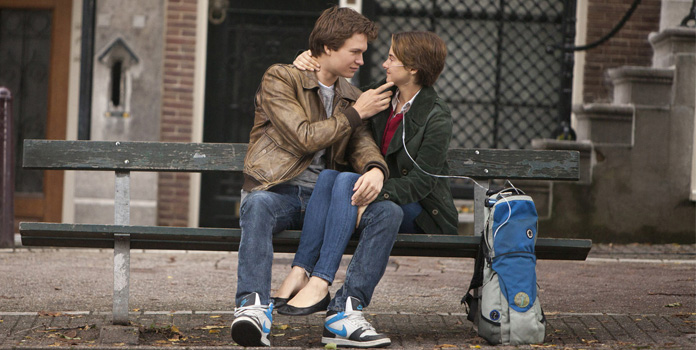 This may be a heavy tearjerker but you have to admit that this is one of the best romantic movies to come out on celluloid in recent times! Grab some tissues and popcorn and snuggle with your partner as you see this emotional story about eternal love on Valentine Eve!
4. 50 First Dates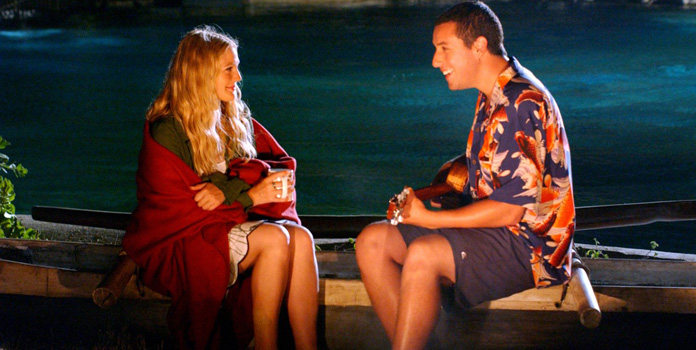 How can anyone go on 50 first dates with the same person repeatedly? We won't give you any spoilers if you have not watched this cheesy romantic flick yet!
5. Before Trilogy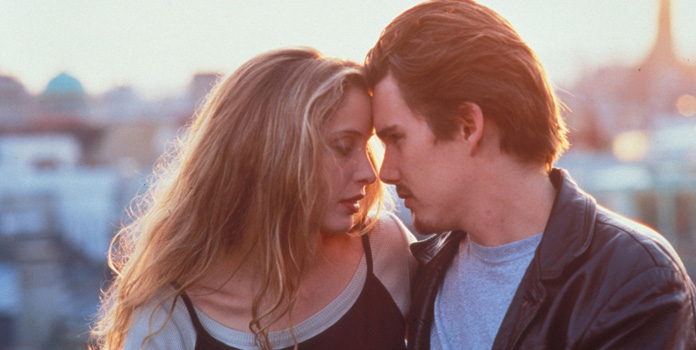 Before Sunrise, Before Sunset, Before Midnight- this trilogy is not just among the top valentine day movies but the classic romantic movies as well! Ethan Hawk and Julie Delpy are a treat to watch on the silver screen together!
6. Love Actually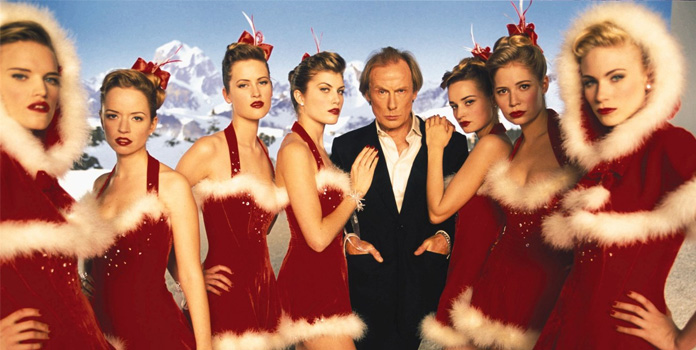 Love Actually is not only one of the best Christmas movies but also a great movie to watch on Valentine's Day. If you need proof, just watch the scene where Mark expresses his unrequited love to Juliet in one of the best romantic scenes ever!
7. PS I Love You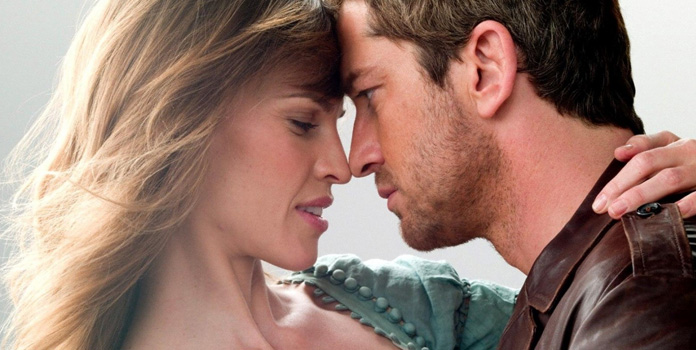 This movie based on the book of the same name by Cecelia Ahern is one of the rare movie adaptations which is equally good, if not better, than the book itself.
8. Flipped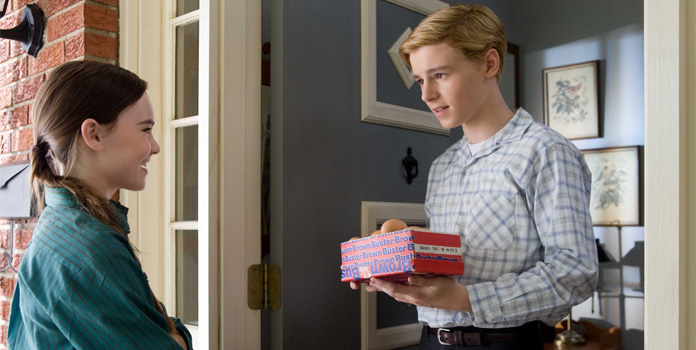 Relive the feelings of your childhood love and 8th-grade heartbreaks in this cute movie. This is one of the unconventional yet equally enjoyable Valentine Day movies!
9. Casablanca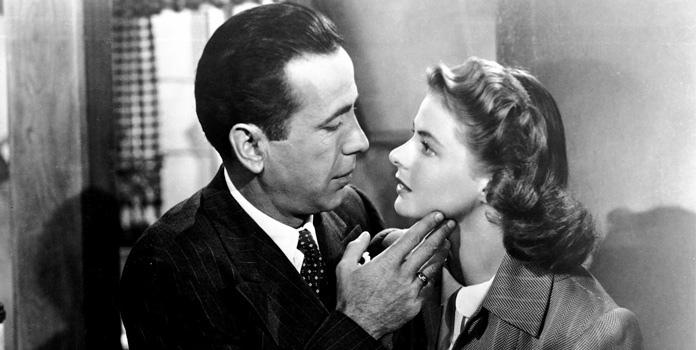 "Here's looking at you, kid". Quite possibly the most popular line in the history of cinema alone makes this classic drama one of the best Valentine Day movies ever about true love and sacrifice!
10. 500 Days Of Summer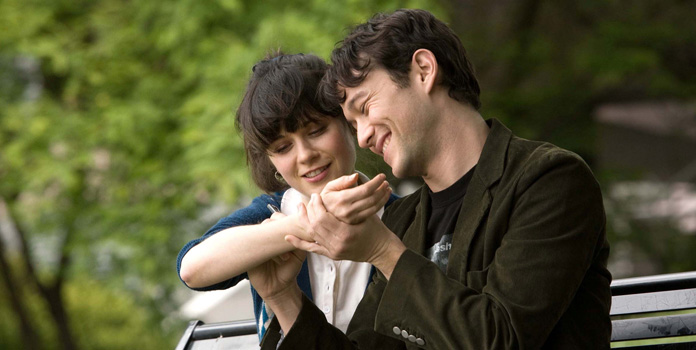 If you are not a lover of cheesy romantic movies, you are going to love this modern take on relationships, love, and heartbreak. Starring Joseph Gordon Lewitt with a non-linear narrative, this movie is perfect to watch on Valentine Eve!
11. What If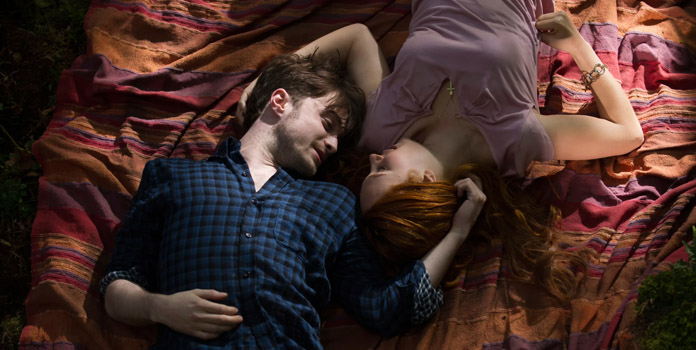 You already love Danielle Radcliff as Harry Potter. And once you see him unleashing his charm in What If, you have more reasons to adore him. This sweet rom-com is the perfect Valentine movie to watch with your partner.
12. Nick And Norah's Infinite Playlist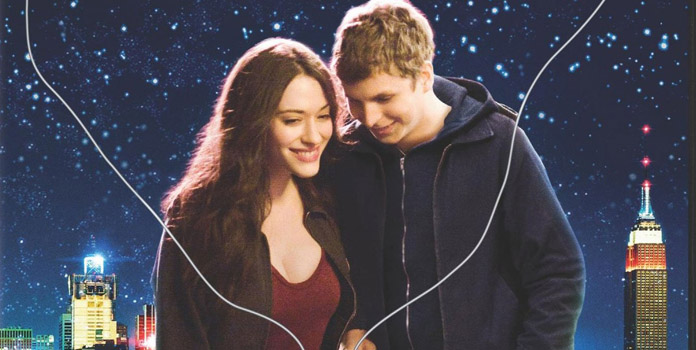 Nick And Norah's Infinite Playlist is another unconventional romantic comedy that is away from usual cliche's that typically surrounds mushy, romantic movies. If you want a simple, no-nonsense drama about teenage love on Valentine Eve, this one is the movie to watch!
13. Say Anything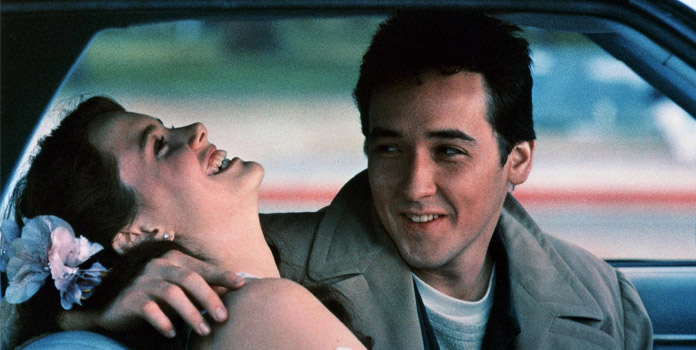 John Cusack established himself as the go-to actor for romantic dramas with this 80s classic romantic comedy. This is one is one of the best romantic movies to watch on Valentine's Day.
14. When Harry Met Sally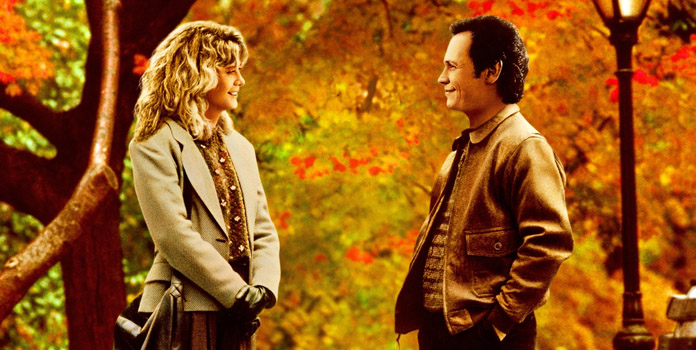 Can a man and woman be just friends? This movie was one of the earliest movies that explored this theme beautifully and hilariously! The epic restaurant scene by Meg Ryan faking an orgasm can still leave you in splits even if you have watched it numerous times!
15. Notting Hill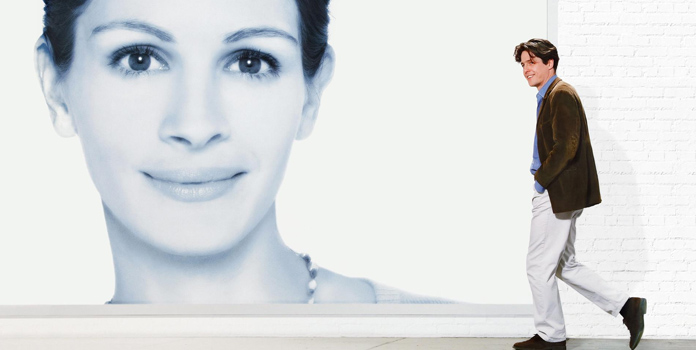 Hugh Grant and Julia Roberts shine in this all time favorite and one of the best feel-good Valentine movies! You cannot help but root for the book shop owner Grant as he effortlessly wins over the stunning Roberts playing a Hollywood actress!
16. Pretty Woman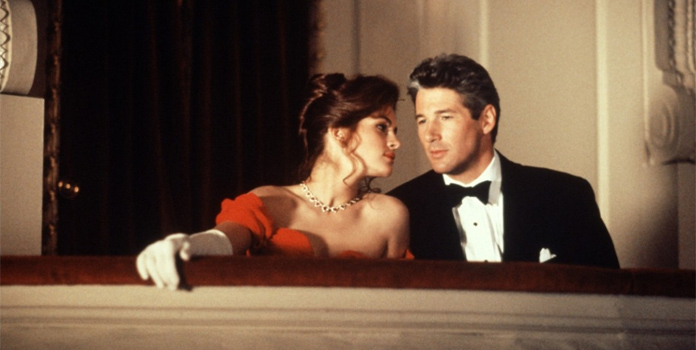 Pretty Woman started an era of modern romantic comedies relying on the crackling chemistry between the lead pair of Richard Gere and Julia Roberts. You cannot go wrong with watching it again on 14th February.
17. Anny Hall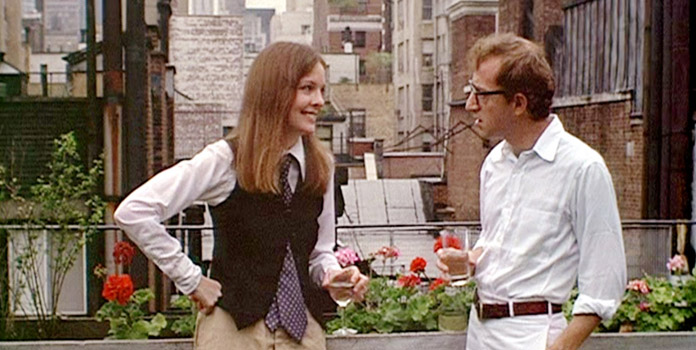 Anyone who is a fan of Woody Allen fondly remembers this movie as the best Woody Allen movie. Many people consider this as the funniest romantic movies of all time!
18. A Walk To Remember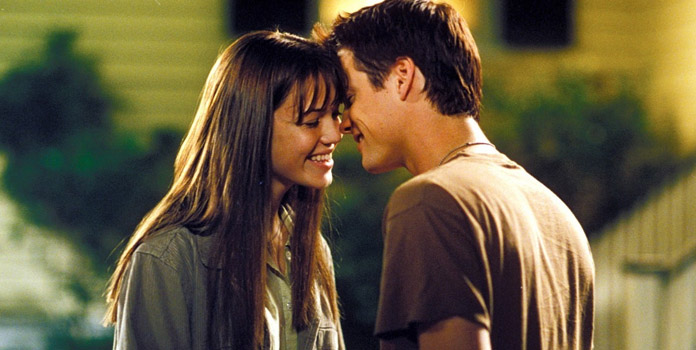 In this Valentine movies list, this is the third film based on a Nicholas Sparks novel. Although you may need tissues to watch this emotional romantic film till the end, but you won't regret it as the story will touch your heart to the core.
Pick any of the above Valentine Day movies to watch with your partner on the occasion of Valentine's Day, perhaps after coming from that boring Valentine party! Even if you are single on Valentine Day, you will immensely enjoy binge watching these romantic movies while sitting on your couch and munching popcorn! Happy Valentine's Day!