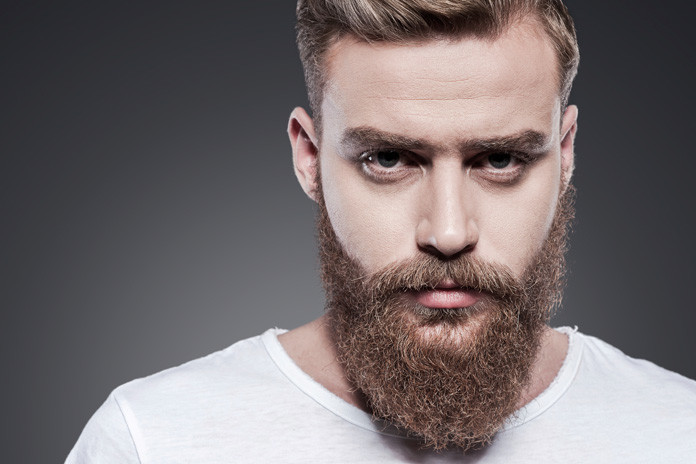 Beard Grooming Tips – Beards look hot! There's no doubt about that. However, if that beard's itchy, unkempt or worse, dirty, it would mar your look. Growing a beard is an expression of freedom. Also, it is like a fundamental right for men. However, the right comes with responsibility- the responsibility of keeping it groomed, trimmed and tamed! They need upkeep, just like your hair. And women love tamed beards.
Related: 16 Mens Grooming Tips You Should Follow. 
So, don't look like a wanderer. Instead, try to appear as a magazine worthy model with these men beard grooming tips.
Be Patient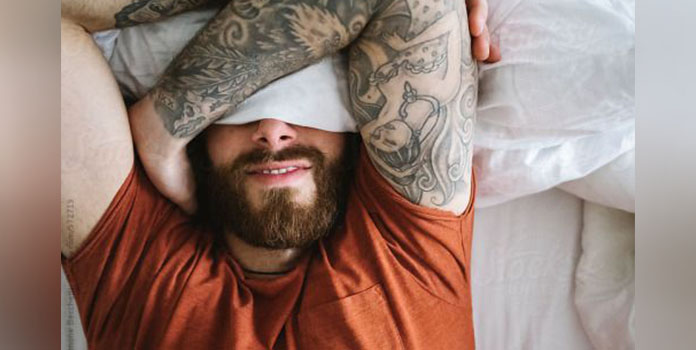 Rome wasn't built in a day. And you too wouldn't be growing an epic beard in a day or two either! Being patient is the key to having a sexy mane. It is ideal to leave your beard untouched for the first four to six weeks. Resist the temptation of trimming or styling. Of course, you can comb or clean it.
Pick a Style That Suits Your Face Shape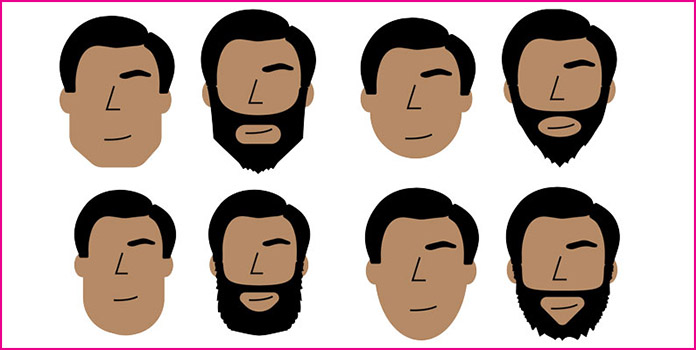 Okay! You should not be growing a beard because it looks cool on your favourite actor! A beard should complement the shape of your face. The idea is to let the beard be in tune with its surroundings. In general, there are four face types; square, round, oblong or rectangular face and oval.
People with square-shaped faces should keep their beard fuller on the chin and shorter on the sides whereas those with round shaped faces should let the hair grow longer at the bottom while shorter on the sides.
The reverse is true for those with rectangular shaped faces. Lucky are those who have oval shaped faces, as almost every beard style suits their face shape.
The Knowledge of Trimming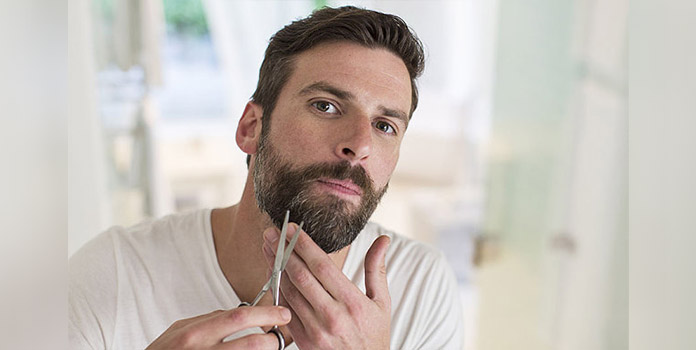 You cannot have a well-groomed beard if you don't trim it properly. So, invest in a trimmer or a shaver of high quality. Besides, you would also require gaining knowledge about the right techniques of trimming to suit your master plan.
Wash It Regularly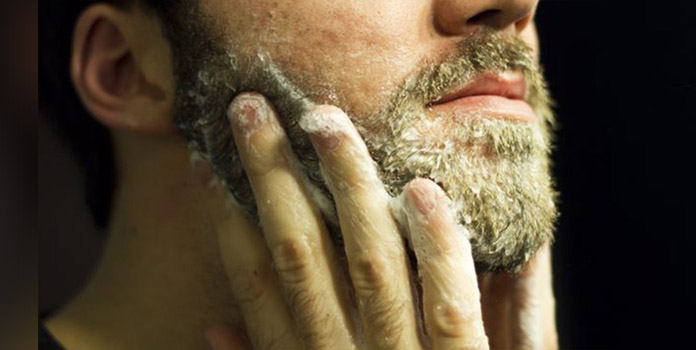 Shampoo and conditioning are important for men's beard grooming. It is essential, as dead skin cells and can aggravate skin irritation. Use specialized beard grooming products for scrubbing and conditioning your beard.
Cleansing twice or thrice a week is ideal for healthy beards. Moreover, conditioning has another benefit- your girlfriend or wife won't feel your beard like pricks hurting her skin!
Tame Your Beard with Essential Oils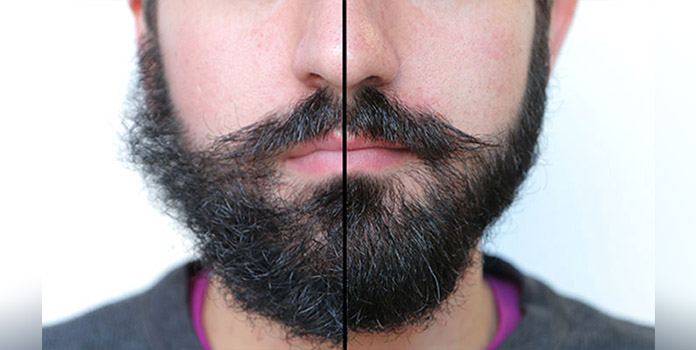 Oiling is essential for nourishing and taming your beard. Beard oil is an excellent cosmetic. All of these oils are formulated to keep your beard softer and shinier.
Train Your Beard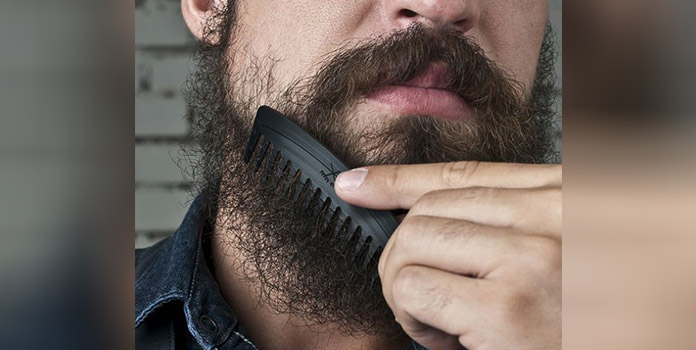 Keep your beard in line by daily rubbing it down with a beard comb or brush is an excellent thing. Doing so will not just straighten stubborn hair, but would also train them to grow in a particular direction.
You can even use a soft-hold styling gel to lend some extra sculpting power for taming the flyways. Do not comb your beard when it is wet, as it could lead to roughness on the skin and might cause skin breakouts. Apply oil for best results.
Don't forget that mustache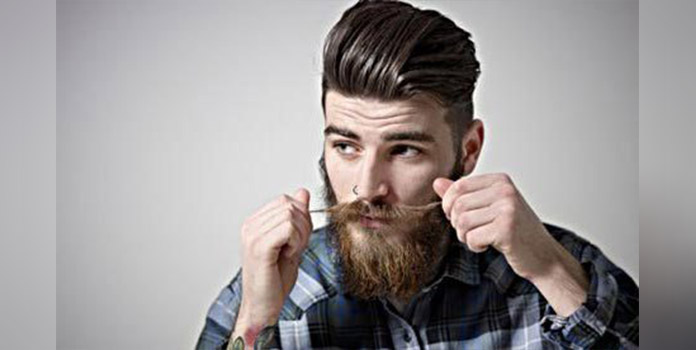 A beard without a moustache cannot be epic unless you have chosen to go for a chinstrap. Give a distinct structure to your beard by keeping the edges clean. This means that you even need to trim the area under your nose. Use a pair of grooming scissors for achieving the same. If you are going out and want some serious support, use medium hold wax.
Essential Nutrients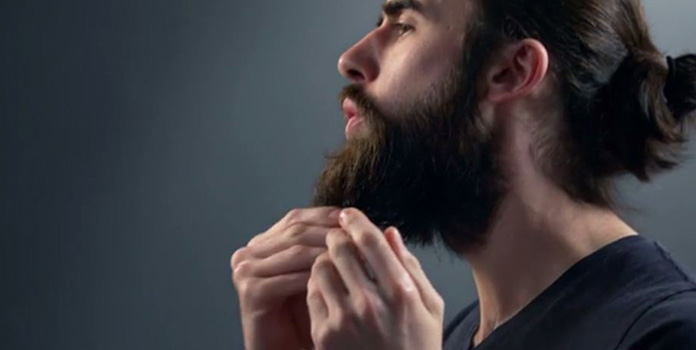 Like any other element of the body, your beard requires proper nourishment to thrive. Nurture it with micronutrients (such as Vitamins B5, B3, and B9). Consume lean meats, nuts, milk, eggs and plenty of green vegetables if you are seriously committed to donning a smart and healthy beard.
Also Read: Ways To Look More Attractive.
Don't Let Food Remnants Stuck In Your Beard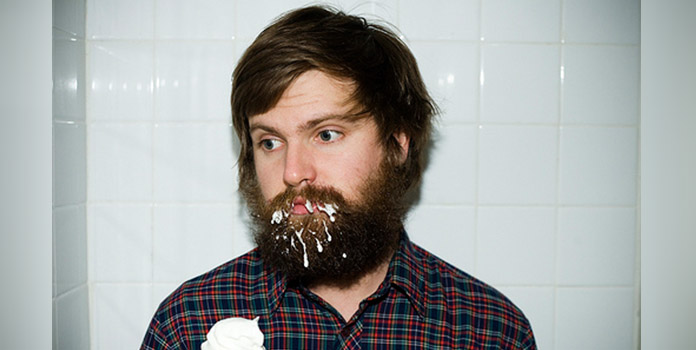 We don't even have to say it. However sometimes, men seem to forget that they need to protect that beard! One of the most major mistakes that people make in men beard grooming is that they get food particles stuck in their facial hair! That is really yuck!
So, eat smaller bites if necessary. Check in the mirror to see if there's accidentally any food stuck to your beard.
Keep a Natural Neckline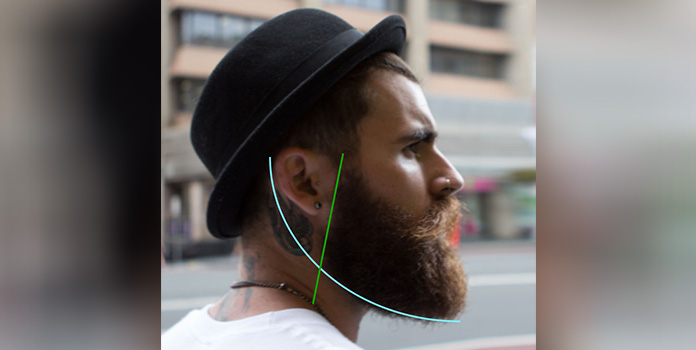 Shaving your beard further away from the original position can make you look funny. You wouldn't want to attract any attention for the wrong reasons! Therefore, it is essential that you keep your neckline natural while trimming your beard. Follow the natural boundary of hair to achieve the same.
So, go ahead and tame that beard! Look groomed, handsome, attractive and sexy! And follow these Beard Grooming Tips.

Also Read: How to Look More Attractive? Follow These 8 Tips.