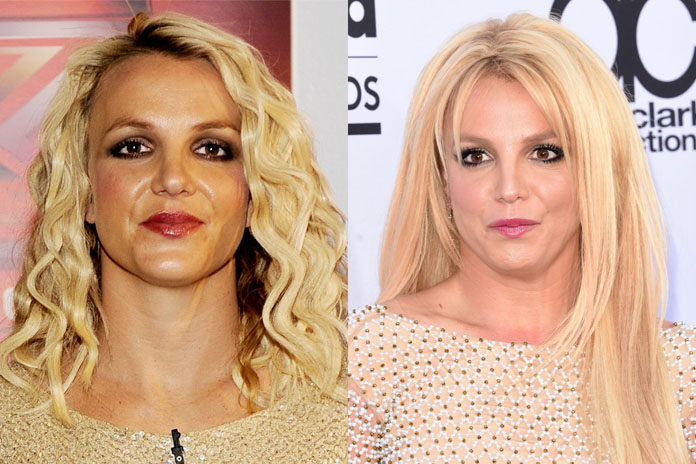 Celebrity Plastic Surgeries – You may think that plastic surgeries on celebrities do not always work the way they want. You will find a huge number of articles on the internet which go into details how some people ruin their natural looks and beauty by going through plastic surgery. This is particularly the case of celebrities in the entertainment world who face tremendous pressure always to look their best no matter their age.
However, you will be surprised to know that plastic surgeries do not always harm the people and in some cases, play a significant role in enhancing their natural look and beauty. There are popular people whom you would have never thought went under a surgeon's knife because they look so gorgeous and breathtaking.
Take a look at these famous Celebrity Plastic Surgeries and came out looking better than ever:
1. Megan Fox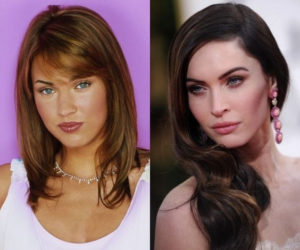 Ever since Megan Fox emerged on the public scene with her sultry role in The Transformers, people have doubted her ever perfect looks and ethereal beauty. How can someone look that gorgeous people often wondered which led to the rumors that she went under the knife to achieve her near perfect body?
The tabloids have adequately shown the changes in Megan Fox, particularly in her lips and nose over the years.
Personally, she has always denied these rumors, but the changes have been quite noticeable. However, the changes are good though thereby making it into the best ever one of Celebrity Plastic Surgeries transformations.
2. Ashlee Simpson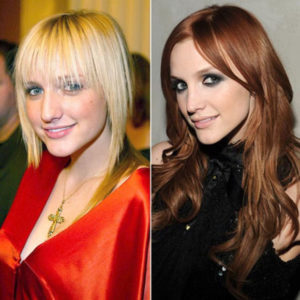 Ashlee Simpson is one of the best examples where transformation after plastic surgery did not lead to the public mockery of the celebrity. She apparently went through a nose job which reduced the size of her large nose to a slim and straight version in 2006. The results were spectacular, to say the least as it changed her entire appearance.
3. Lady Gaga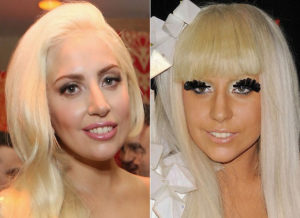 The biggest pop star in the world, Lady Gaga is another popular celebrity who has always been under public eye since her rumored nose job at the beginning of her career. She looked a lot better after that nose job, however. More recently, it was rumored that she reportedly have liposuction, Botox, and facial fillers before her wedding.
4. Jennifer Aniston
Jennifer Aniston is possibly one of the most successful celebrities when it comes to plastic surgeries. She has gone through multiple cosmetic surgeries since 1991 including a nose job, Botox, and chin job. Most importantly, nobody can tell the effect of surgery as she looks flawless at this age which led her becoming the Most Beautiful Woman by People's magazine this year.
5. Kate Hudson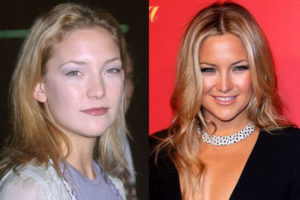 Kate Hudson is another personality which went through a beautiful transformation with the help of plastic surgery. Apparently, she used the services of the acclaimed plastic surgeon, Garth Fisher in Beverly Hills areas for a breast augmentation surgery. Fisher did his job brilliantly without any signs of unnatural breasts on Kate.
6. Kaley Cuoco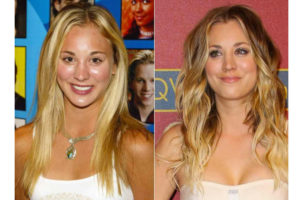 After multiple rumors and several media reports, Kaley Cuoco openly admitted going through a breast implant and considers them her best decision. She said that plastic surgery gave a better shape to her breasts. Amidst rumors of other plastic surgery processes, she denied going through rhinoplasty saying that it was a nose operation on medical grounds to relieve her breathing.
7. Catherine Zeta Jones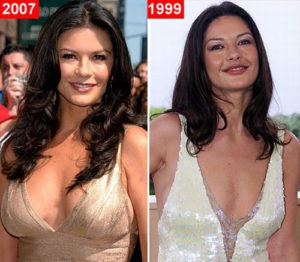 With increasing age, Catherine Zeta-Jones has managed to retain her youthful, radiant look even in her forties.with the help from plastic surgery. Thankfully for her, the various procedures she went through turn out to be successful for her. She went through a nose job, facelift and had botox injections to retain her fabulous look in her forties as well.
8. Britney Spears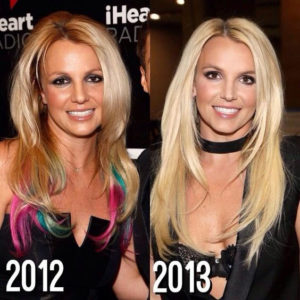 Britney Spears is one of the few celebrities who admitted going through plastic surgery after initial hesitation. She agreed to have lip injections for getting those pouty lips and going through liposuction after giving birth to get rid of extra fat from the tummy.
9. Julia Roberts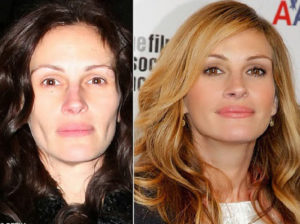 If there is truly one celebrity who has managed to ward off the age effects indeed, it has to be Julia Roberts. The leading lady of the popular movie Pretty Woman never admitted going under the knife, but the difference in her old pictures and new pictures in her forties is too hard to miss.
That reportedly is a result of Botox, facelift, and Rhinoplasty. Nevertheless, the results have not been drastic and instead further enhanced her beauty.
10. Anna Faris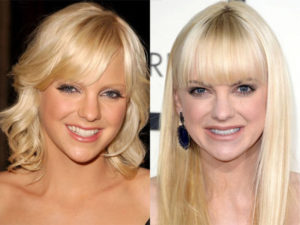 This famous Hollywood actress cautiously went through various cosmetic procedures such as Botox, chin implants, brow lift, breast augmentation, and silicone injections. However, despite going through many procedures, she did not face any horrible consequences and came out looking as beautiful as ever. It seems like she was in good hands of an experienced cosmetic surgeon.
11. Tara Reid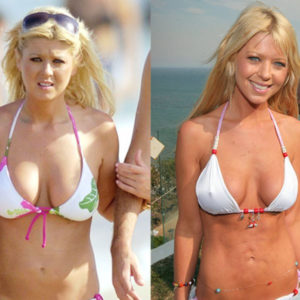 You would usually find Tara Reid on the list of horrible plastic surgeries. However, after her terrible experience with stomach and breasts, Tara Reid found success with facial cosmetic surgery. You cannot locate any more fine lines around her eyes after the surgery. She also looks more beautiful than ever after the near-perfect slimming of her nose.
12. Halle Berry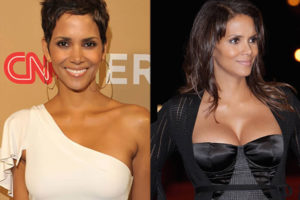 Halle Berry has always denied any speculations about going under a knife. However, photojournalists have suggested that the Academy Award-winning actress might have gone through boob job. This is due to the stark difference between her pictures from modeling days and present.
13. Rihanna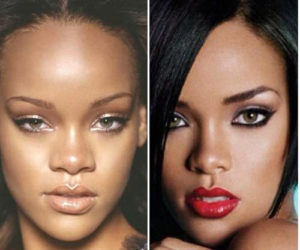 The immensely beautiful singer, Rihanna is one of the few celebrities who came out even more beautiful after the plastic surgery. She apparently went through a nose job (rhinoplasty) to make her nose look sharper as she was not satisfied with her current looks.
14. Mariah Carey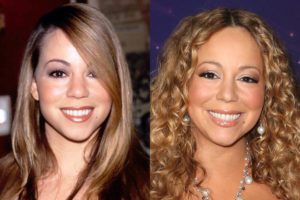 The melodious Mariah Carey does not seem to be aging at all. The 46-year old singer has grown more gorgeous and looks younger than ever at this age sparkling rumors of the cosmetic surgery. The rumors got more strong as no signs of wrinkles appeared on her face which remained flat and stretched free even after becoming a mother of twins.
The above successful Celebrity Plastic Surgeries after a plastic surgery are simply phenomenal. However, the beauty and charm of a person also depend on the inner character and thoughts of a person. The external procedure on the body of an individual may only remove the outer blemishes of skin and reduce the signs of aging.
What do you think? Which of the above Celebrity Plastic Surgeries do you find the most surprising? Tell us in the comments below.
Also Read: Most Beautiful Women of the World.