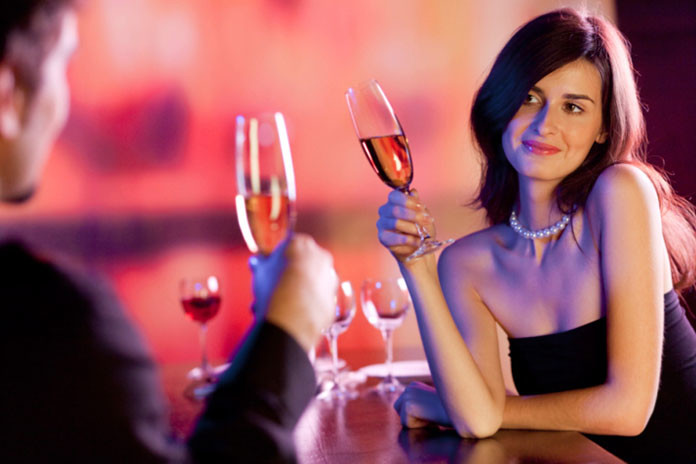 Date Night Outfits – We are going to show you some these date outfits that will certainly 'wow' your partner. Plus, you will feel so chic, elegant and comfortable. Check them out!
Related: 7 Tempting Date Night Dresses to Impress Your Dude
Floral Printed Date Night Outfits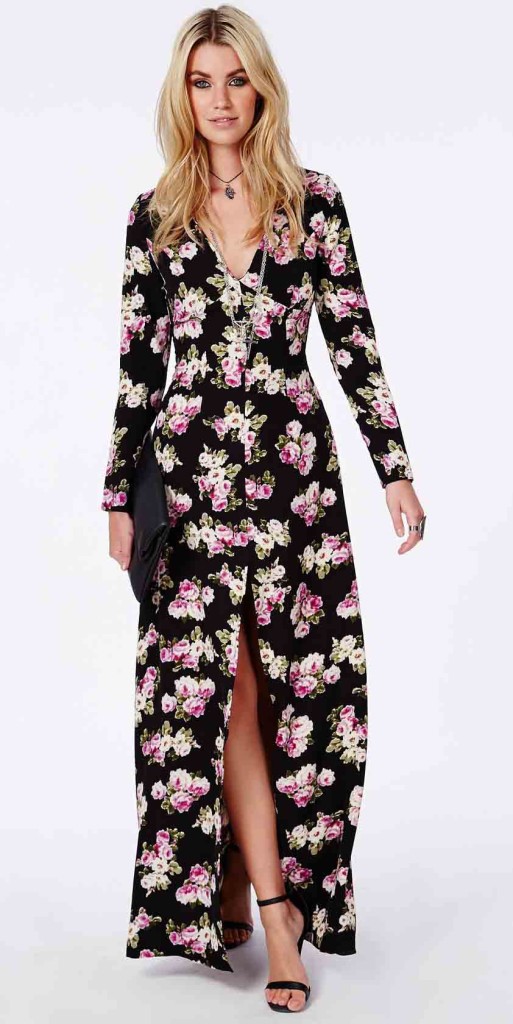 Bringing together street style and in-trend fashion, this cute date outfit can be a great value. Why? Because you can wear it for date nights, brunches or other occasions! It is the floral theme that makes it chic, the plunging neckline that will leave your date breathless. That slit will just show him your slender, sexy legs without being too cliché!
Pro-Tip: Dangling earrings look great! Add them to this outfit and you are good to go!
Black Buttoned Down Outfit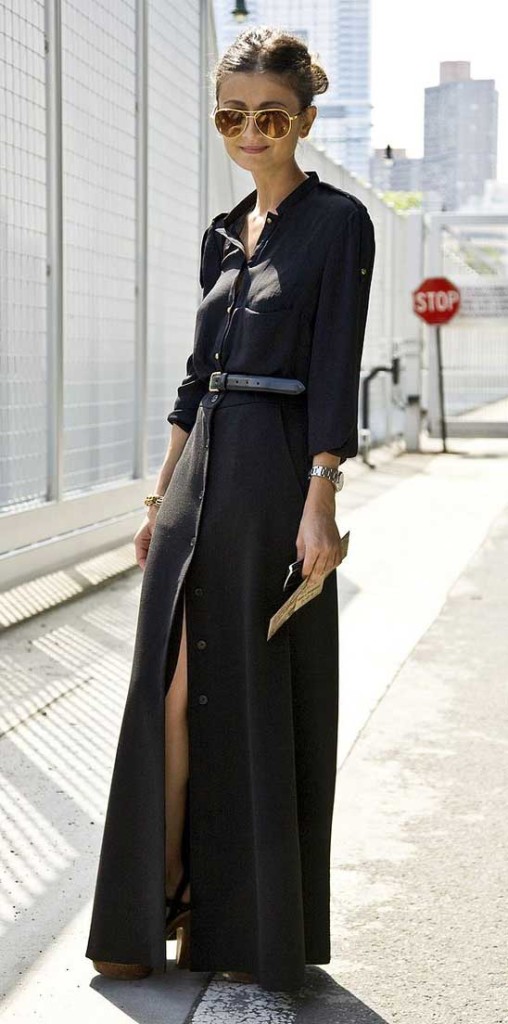 Want your fella to be panting at the first sight? Then this updated version of the simple black maxi is your way to go. Buttoned down, the date night outfits features a collared neck, with a belt that will immediately accentuate your waist. You are going to love how this dress makes you look taller and slender.
Pro-Tip: A bun looks quite beautiful with a slit dress. You can try out different bun styles to choose a one that suits your face.
T-shirt with ripped Jeans and Jacket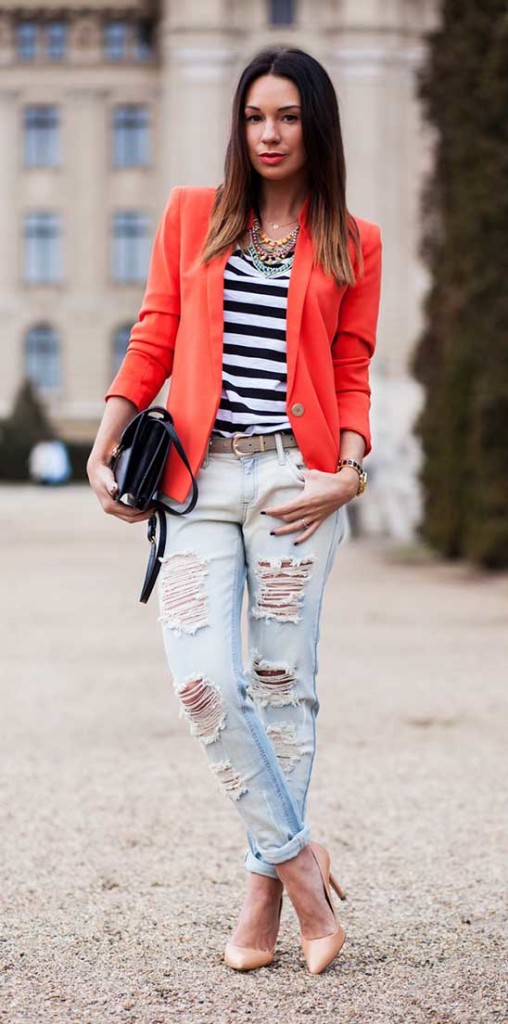 Date night outfits doesn't necessarily have to be dresses! In fact, your favorite striped-tee can be perfect for evening wear if you wear it with a jacket. Try complementing it ripped jeans, which will just show that you are easy going, but stylish at the same time. Add a belt to the mix, with a bright jacket and you are good to go!
Pro-Tip: You can instantly make a denim sassy and date-night style with a pair of nude pumps.
Pencil skirt and off-the-shoulder crop knit sweater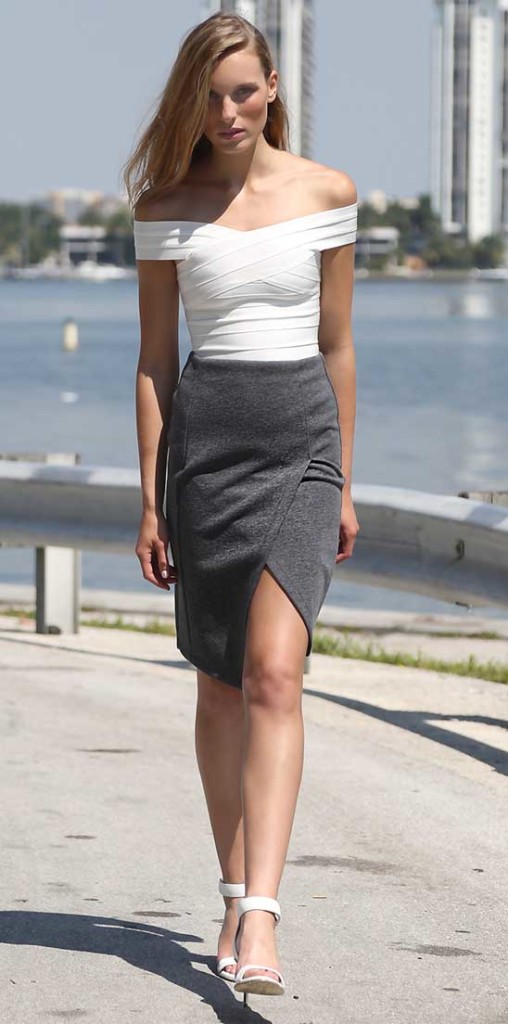 This romantic date outfit is a definite must have. With a crop top that's off-shoulder in design, gives this outfit a dressed-up feel. The skirt has an asymmetrical design, and the body-con style makes it uber sexy. We love how the minimum sliver of skin on the shoulders gives this dress such a sophisticated look.
Pro-Tip: Don't forget to wear heeled sandals or pumps. Wedges can be worn if you want the ensemble to be more comfortable.
Wrapped Up Dress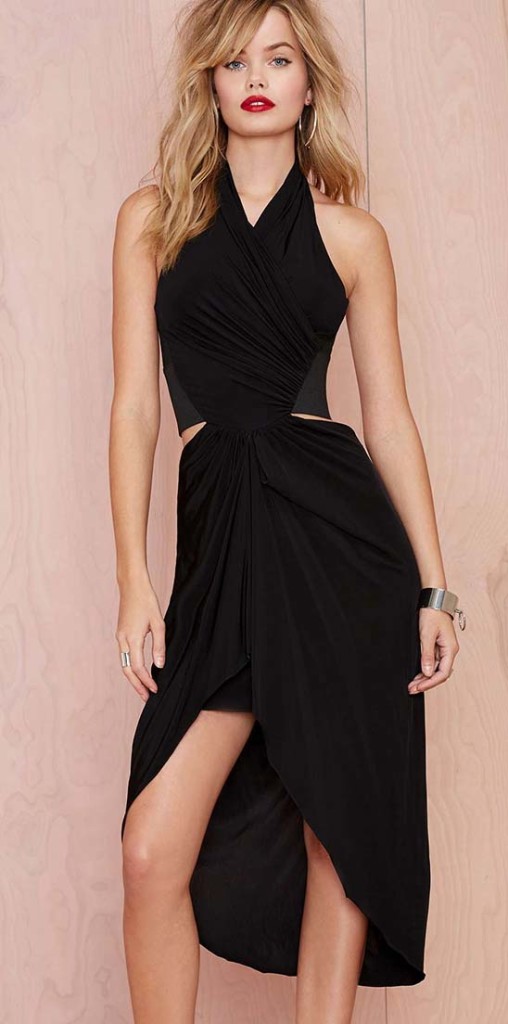 This glammed up version of LBD will make you date ready! The sensual and sexy date night outfit appears to be in an Asian-Style wrapped up fashion with a twist. The dress is sleeveless and features a halter neckline.
The peekaboo cutout in the front and around the waist gives it just the right amount of sultriness. Overall, this dress allows you to showcase your well-sculpted body on the next date you go. And if you want to look cute at date then try cute date night dresses.
Pro-Tip: The dress has cutouts at the waist. If you are uncomfortable with the cutouts, add a simple belt to the dress and just give a peek of your figure. It will also give you a more defined waist.
Traditional Crop Top with Skirt and Jacket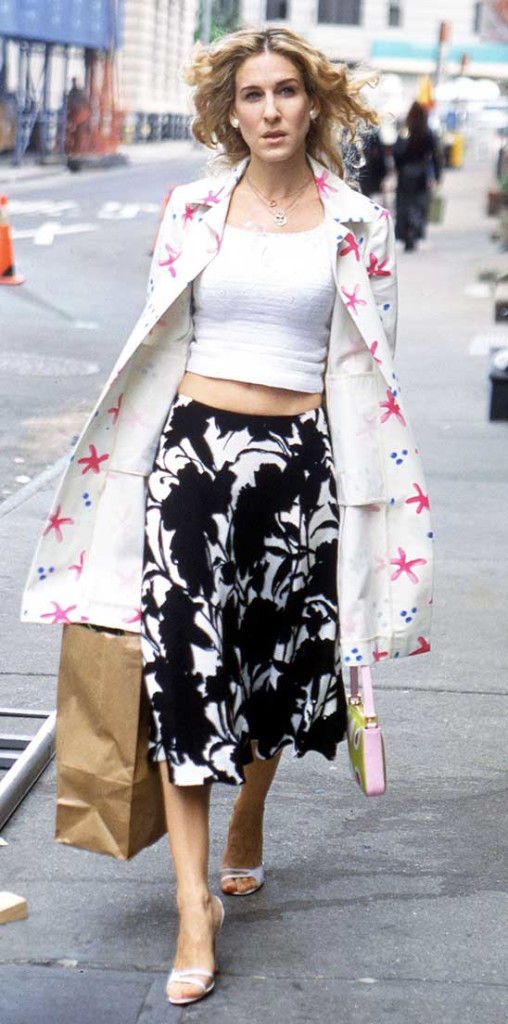 Carrie Bradshaw taught us the value of dressy ensembles. And this is just one of them. With a crop top in white and an easy, flowing monochromatic skirt, this date night outfit is going to woo him over. The adorable jacket on the top isn't mandatory, but you will add oodles of sex appeal to your ensemble if you do wear it.
Pro- Tip: Be like Carrie from 'Sex and the City,' and don't forget to wear comfortable, but sophisticated shoes. You can even add a pair of earrings or even a necklace as an accessory.
The Long Coat Trend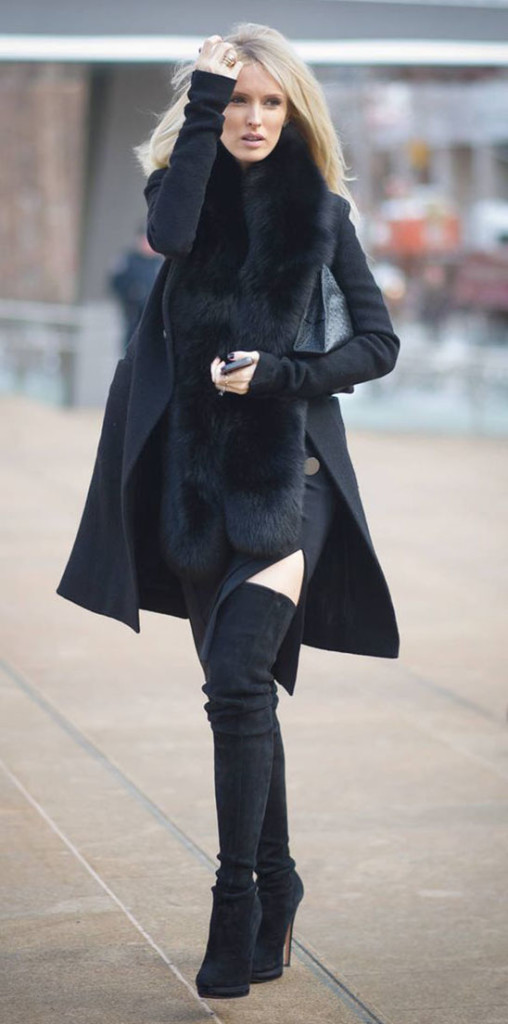 Don't want your date night outfit to be dressy? Then a long coat is the way to go. For those winter days when you are just not a mood to decide, simply wear your favorite A-line long coat with a dress on the bottom. A scarf, a fur or any accessory to the mix and you are good to go!
Pro –Tip: When it comes to coats, don't forget to add boots to the mix. If you are wearing a dress, opt for full-length boots with stiletto heels. Keep your hair open and blow-dried for the maximum effect.
Tulle Skirts with Traditional Top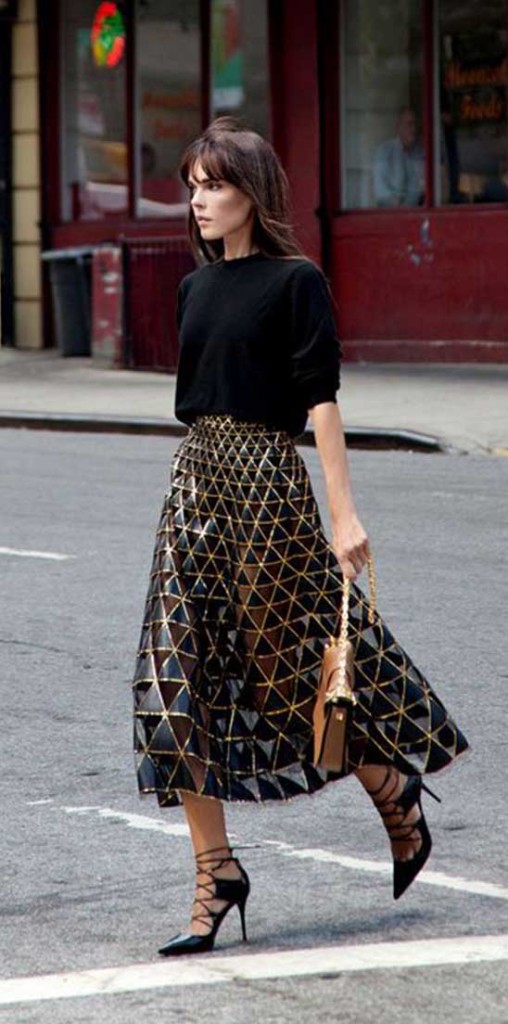 A loose top and a cool skirt are your go to for the daytime, so why not try it for the evening as well? Guys love girls who are comfortable in their skin. So, don't resist and give this one a try. A tulle skirt is perfect for the evenings and a loose top, with flared sleeves will add dressiness to the ensemble. Opt for bolder prints if you want something stylish.
Pro-Tip: Keep your top simple. You don't want the Date Night Outfits to become too distracting with many prints. So, the idea is to have a printed skirt.
Go ahead! Show off your sense of style and sophistication with these outfit ideas for the Date Night Outfits!
Also Read: Black Prom Dresses To Try.
11 Wedding Dresses for Girls You Can Gift