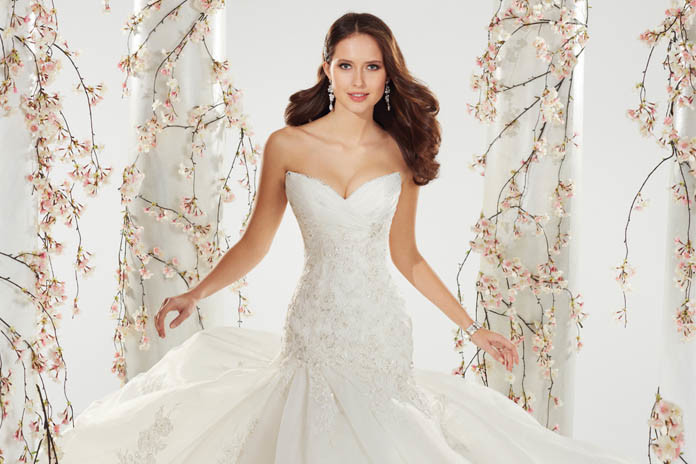 Wedding Dresses for Girls – Feathers or the plunging necklines? Full sleeved or sweetheart style? Floral or lace? Which wedding dress is for your girl? Wedding dress for girls is an important item of selection. After all, a perfect dress is going to make your bride the focal point of the ceremony.
However, girls can sometimes find it tough, choosing the right bridal dress and finding the right design. So, explore these romantic dresses. Pick a dress that employs your bride's personal style.
3D Floral Lace Dress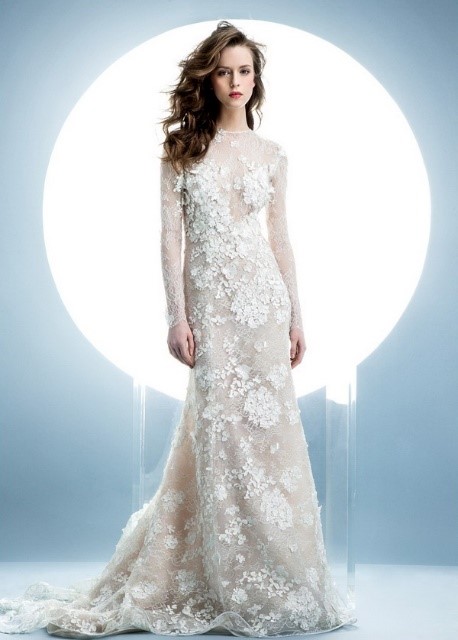 Floral appliques have always been used for wedding, but not like this! This is the year of 3D floral designs, with embellishments that look increasingly modern. The laser-cut florals of this full-sleeved lace and sheer dress are stunning.
Blue Embroidered Wedding Dress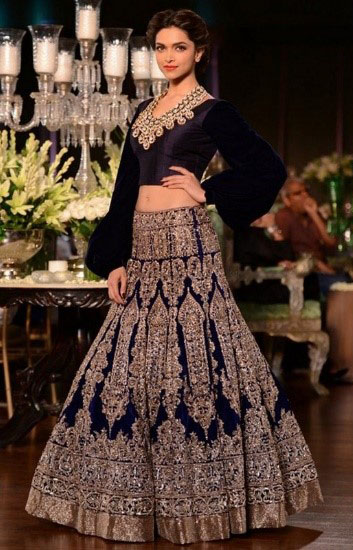 Your bride will make a dazzling entrance in this dress. This is a charming girl's' wedding dress that goes beyond the traditional white and red color that's often used. However, there's still a classic touch to it. The embroidery work is stunningly detailed, and the blouse is a crop top that features balloon sleeves and sophisticated neckline. Also fit for party dresses for teens.
Blush Wedding Dress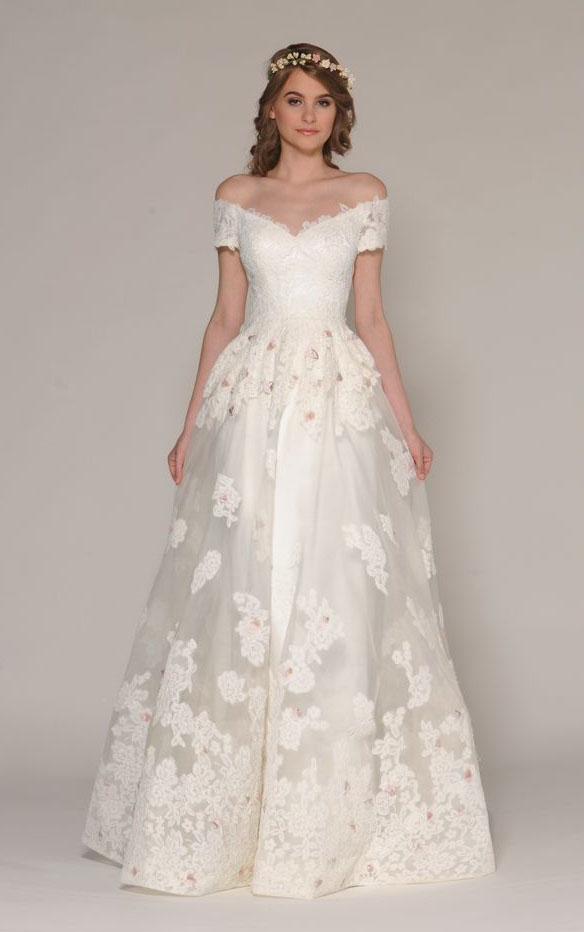 This blush wedding dress is enigmatic. With its off-shoulder design and soft tulle bottom, this wedding dress is sure to leave a lasting impression. The alluring outfit has a sweetheart neckline for the blouse, features embroidery on the net and a satin skirt.
Feathered Wedding Dress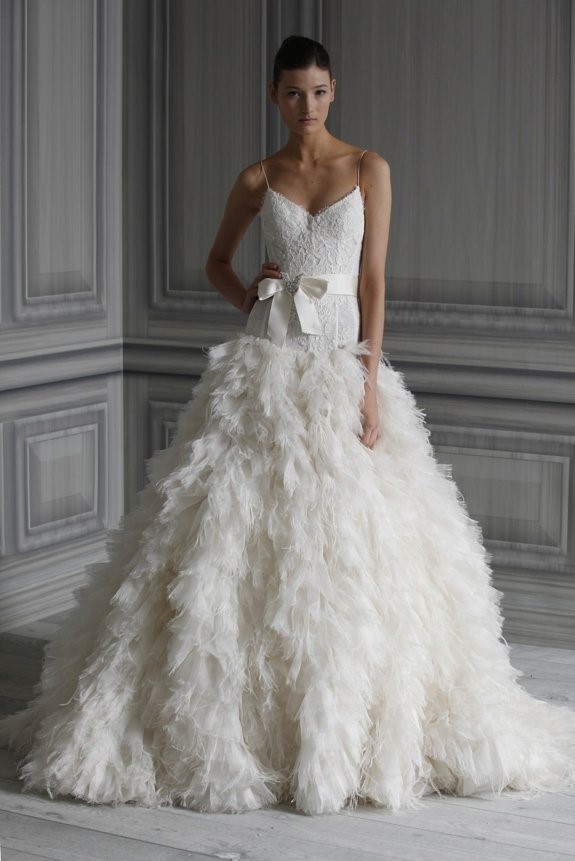 Glamor oozes from this wedding dress for girls. If your girl wants to flaunt something sexy without those heavy embellishments, then this feather gown is right for her. It has unique detailing and adds whimsy to the bridal look. With its slightly plunging neckline, a ribbon belt, and a soft feathery skirt, this one captures attention.
Illusion Bodice Wedding Dress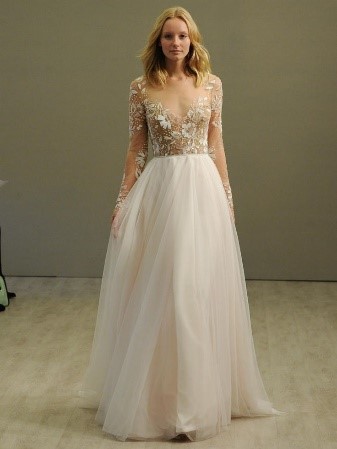 Illusion Bodice has been a popular choice among brides who want to jazz up their outfits. Also, designers are pushing these designs to include ultra-sexy sheer with lace appliques. Just like this one. With a plunging neckline and tulle skirt, this wedding dress captures the embodiment of sophistication and elegance. Floral embroidery adds the edge.
Spanish Inspired Wedding Dress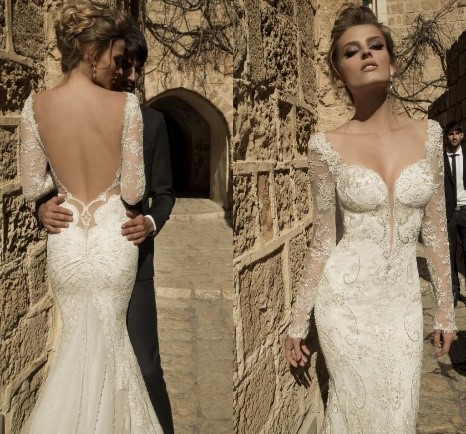 Spanish inspired ruffles and tiered necklines or skirts look ethereal, especially on brides that have that curvy or hourglass figure. Is your bride looking for a wedding dress for girls that feature something global?
Then this is the dress for her. The tiered skirt, with sheer V-neckline and broader sleeves, make this dress just so sultry. Moreover, the open back adds every ounce of sexiness that you were hoping for! But if this time you are going to party then select the perfect girls party dresses.
The Classic Red Dress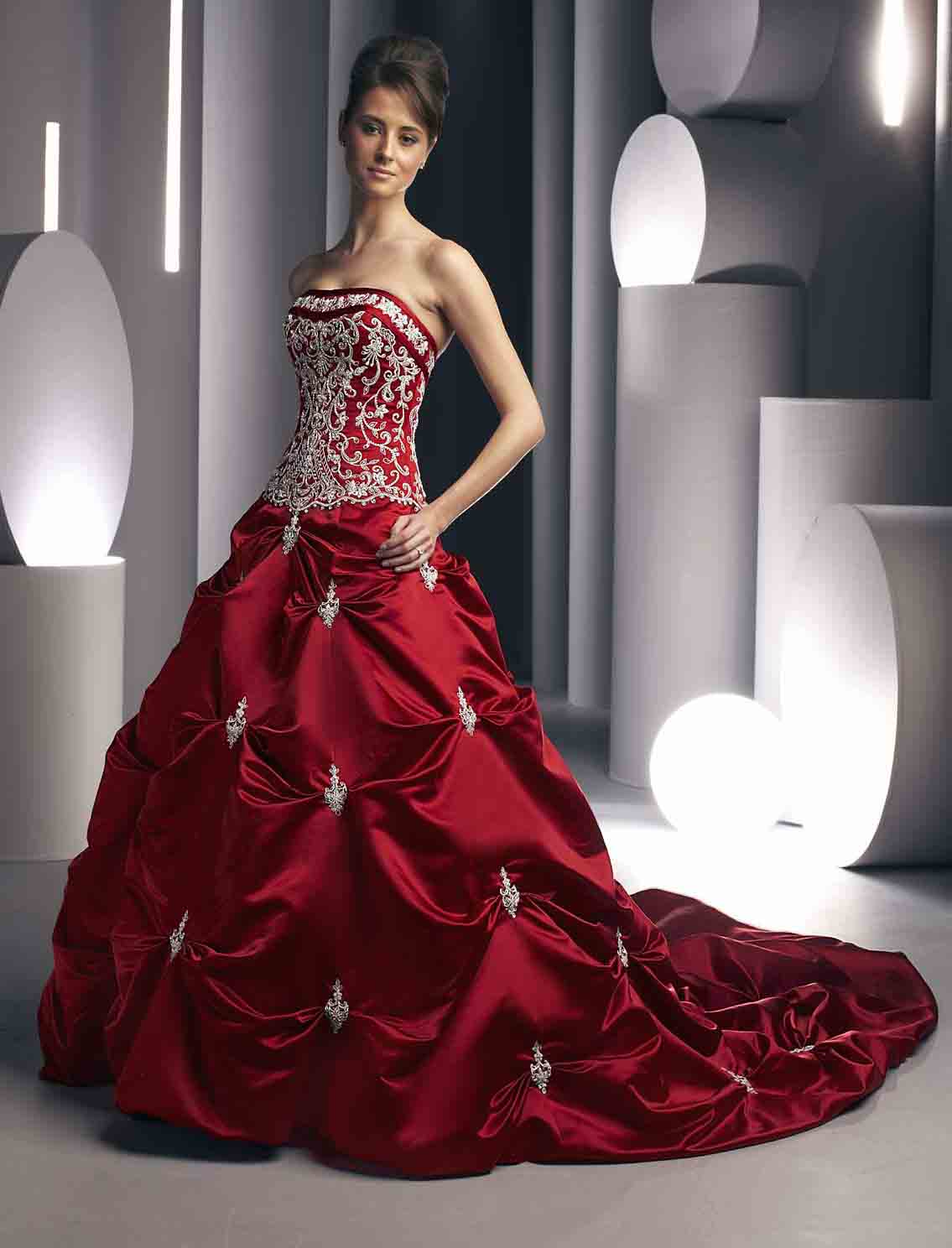 Let your bride keep it poised and polished with this traditional wedding dress. The red colored dress has exquisite embroidery work that instantly captures attention. Red has been used intelligently with silver hues to lend a royal look.
She will surely look like a princess in this one. And if this is your prom night you should try Red Prom Dresses to look special.
Blue feathered wedding dress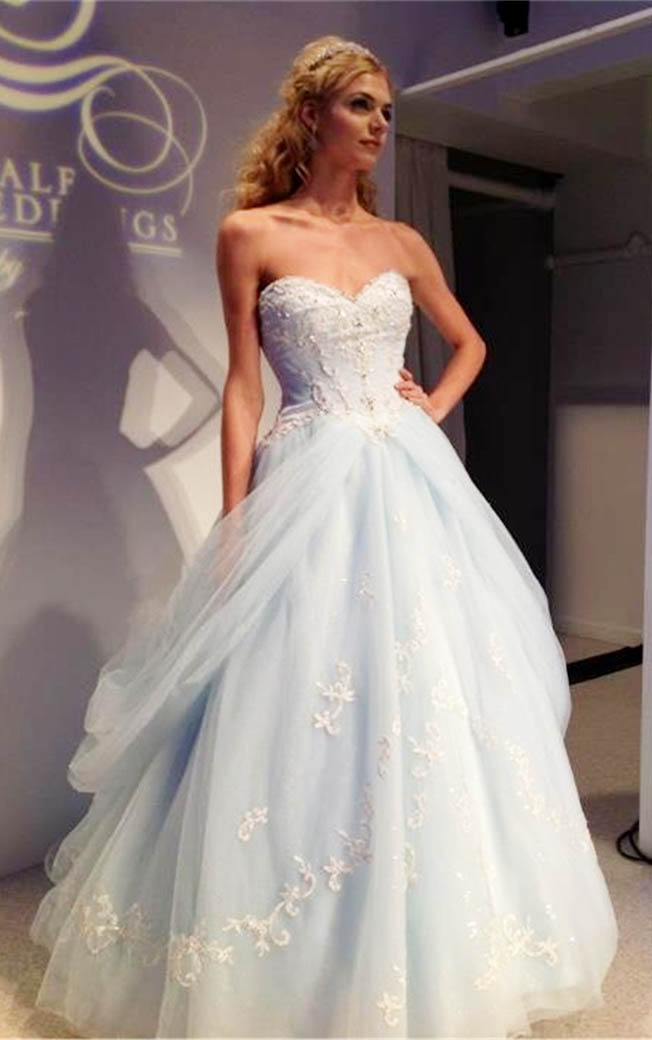 Looking for something stunning? Then this powder blue wedding dress is what you should gift your bride. Glitz and glamor with the right amount of glitter have been used in this wedding dress. The veil is netted, and the skirt is pleated.
Pink Tiered Dress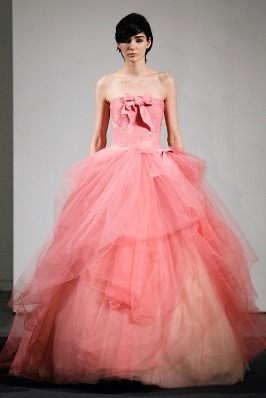 If you want something that's straight from the runway, then this wedding dress for girls is right for you. The inspired wedding gown has soft pink lace and tulle work, along with a glittered sleeveless top. The tiered design provides more delicate accents to the dress.
Also Read: 9 Dazzling Pink Prom Dresses To Try.
Red Satin Wedding Dress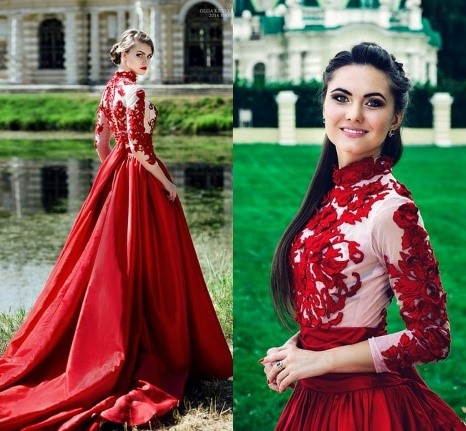 It is so stunning that you would not be able to take eyes off your bride. With floral appliques and an elegant satin skirt, this wedding dress captures a modern silhouette with a twist to the traditional designs. The closed collar will make your bride look tall, and the smooth style will suit any body type.
Minimalistic Wedding Dress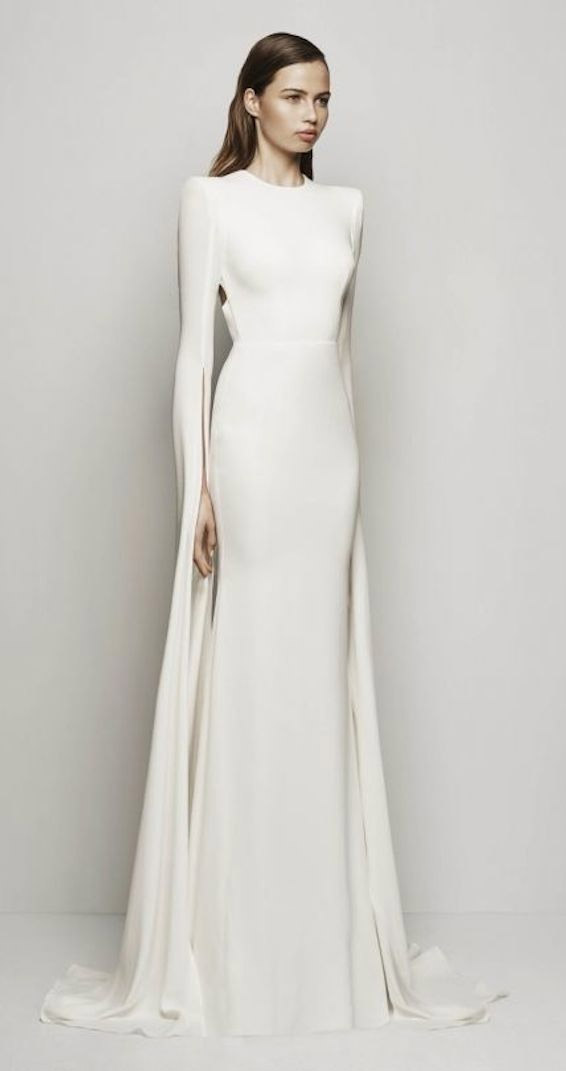 For the bride that thinks less is more, minimalistic wedding dresses for girls are the way to go! From simple sheath to satin, there is so much to explore. Just like this one. This beautiful wedding dress is simple and has a smooth silhouette. Even though it covers every part of the body, this dress still oozes sexiness.
So, which one of these wedding dresses did you like for your bride? Aren't they just gorgeous!
Also Read: 7 Tempting Date Night Dresses to Impress Your Dude
12 Black Prom Dresses You Should Steal!
11 Plus Size Prom Dresses You Should Try