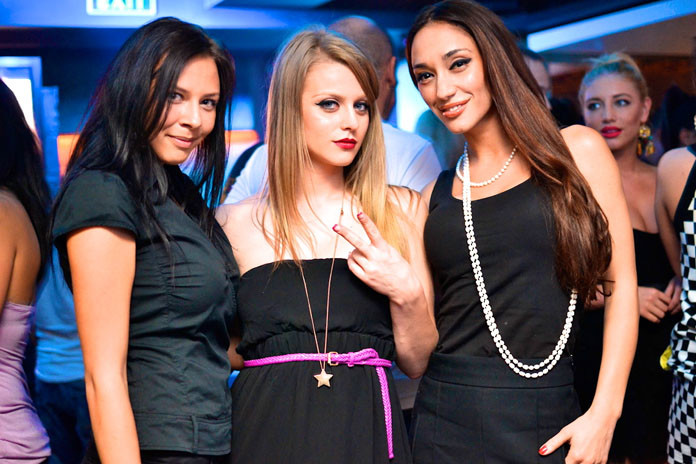 Party Dresses For Girls – Silk, sequins or lace? Skater, sweetheart, tulle, ruffles or LBD? What should you wear to the next party? Well, that's the issue that most girls are facing. In fact, many girls find it incredibly hard to choose or decide the next party dress!
We will try to make it a lot easier for you. No need to shop for boring black designs when you can get inspired with these party dresses for teens or girls!
Here're some of the most unique party dresses for girls.
Silk Dress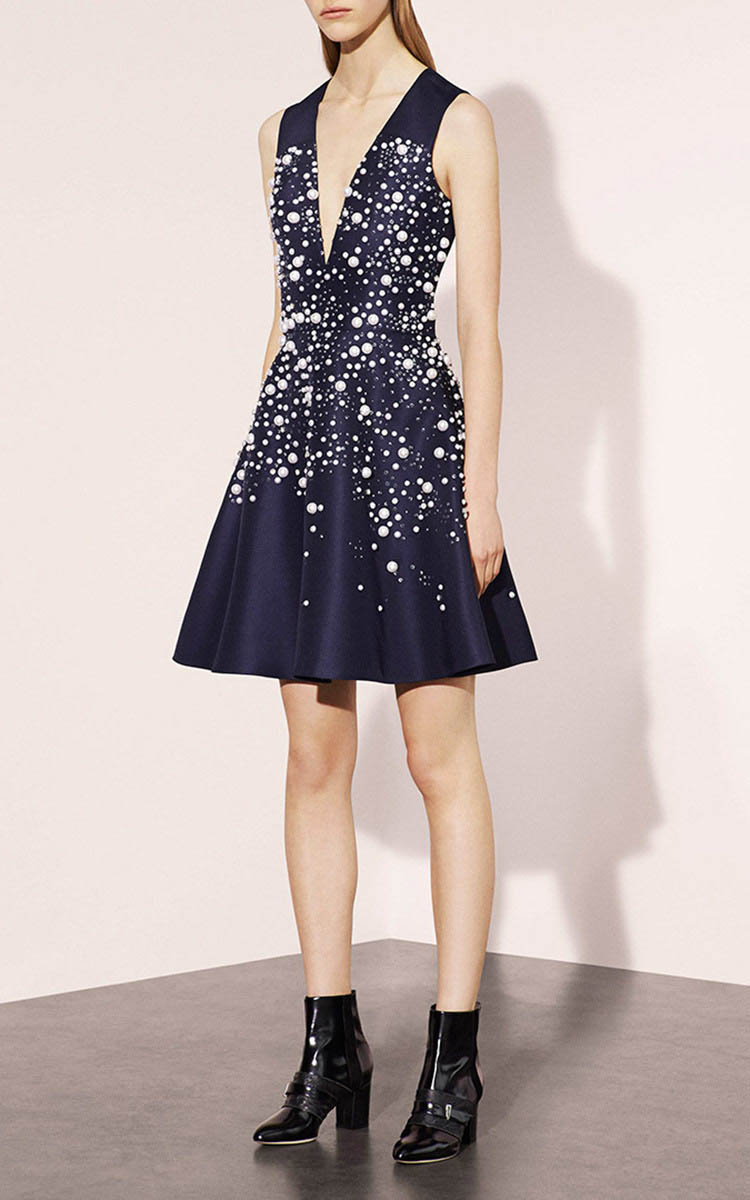 Romantic sensibility and femme fatale, are combined in this dress! It is one of those party dresses for girls that allows you to pull a chic look no matter what the occasion. Made from comfortable fabric, this dress keeps you at ease all day long.
Sequin styling adds the glamor quotient. At the same time, the subtle color contrast will surely fetch a lot of second glances.
Style Tip: Club it with edgy shoe boots and flashy accessories.
Mermaid Gown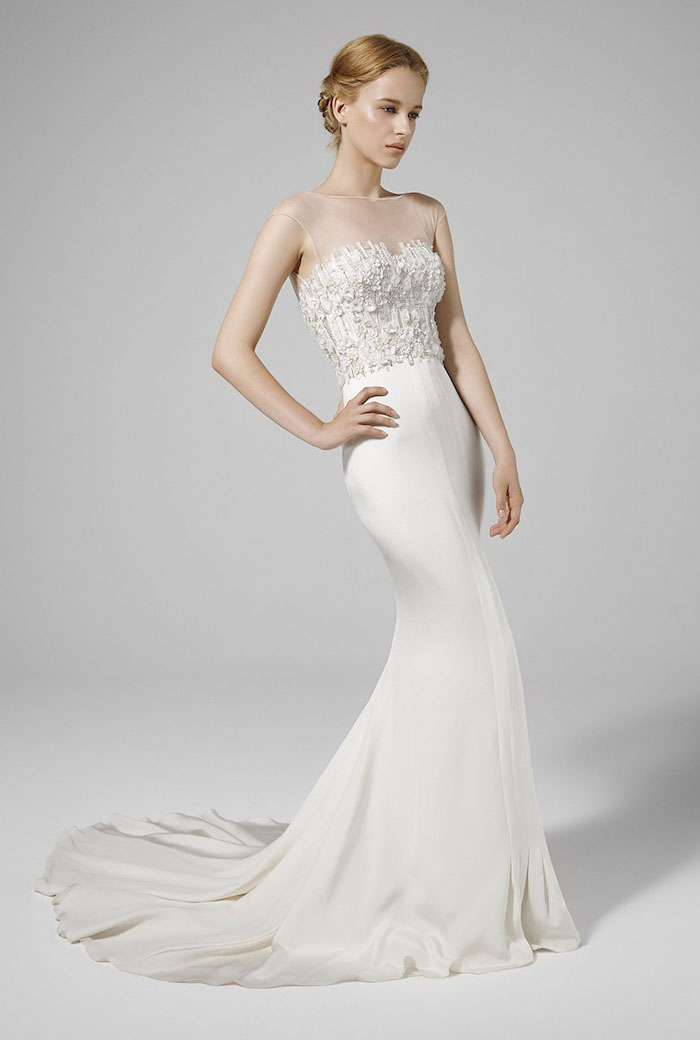 Nothing speaks sophistication as much as a mermaid styled gown. Perfect for accentuating hourglass figures, this gown is an ultimate reflection of elegance. Unleash the power of extravagance with this amazing floor length dress.
The sheer magnificence of this figure-hugging dress makes it a stand out piece for formal dressing. Designed in a fabulous white color, this dress should ideally be partnered with an appropriate stole and a pair of plush stilettos.
Style Tip: Instead of sequins, get ruffled textures or an embroidered design on top!
The Lace Paramour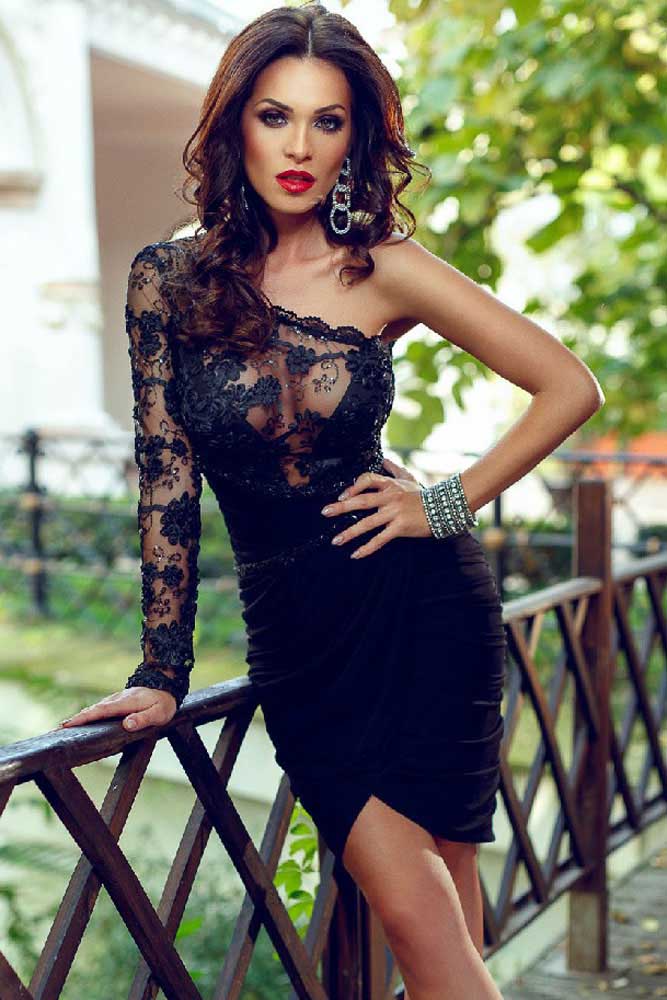 Be the after-dark sexy girl, look chic and flaunt your flawless style by donning this lace dress. Designed for fashionable women, this dress has a sultry, intricate texture that exudes feminine appeal. The sheer lace design on the top exudes raw sex appeal.
Style Tip: Pair it with a sleek envelope clutch and sky high stilettos for offsetting the tactile edge.
Sassy Sequined Dress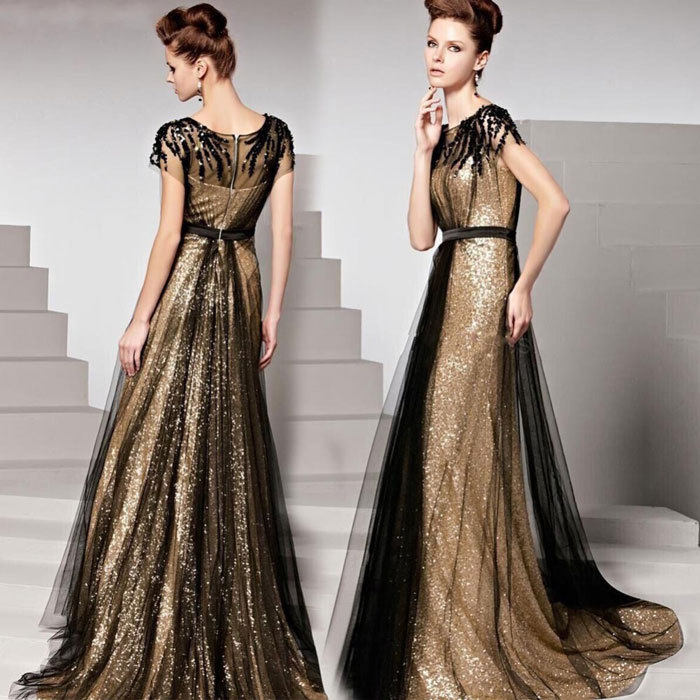 Look your absolute best by wearing this sassy sequined dress. Beautifully embellished with intricate sequins work, this is one of those party dresses for girls that looks straight from the red carpet. Its floor-sweeping finish creates a beautiful silhouette that can easily flatter any figure type.
Style Tip: Avoid accessorizing too much. Wear simple sandals and go for drop earrings.
Cocktail Dress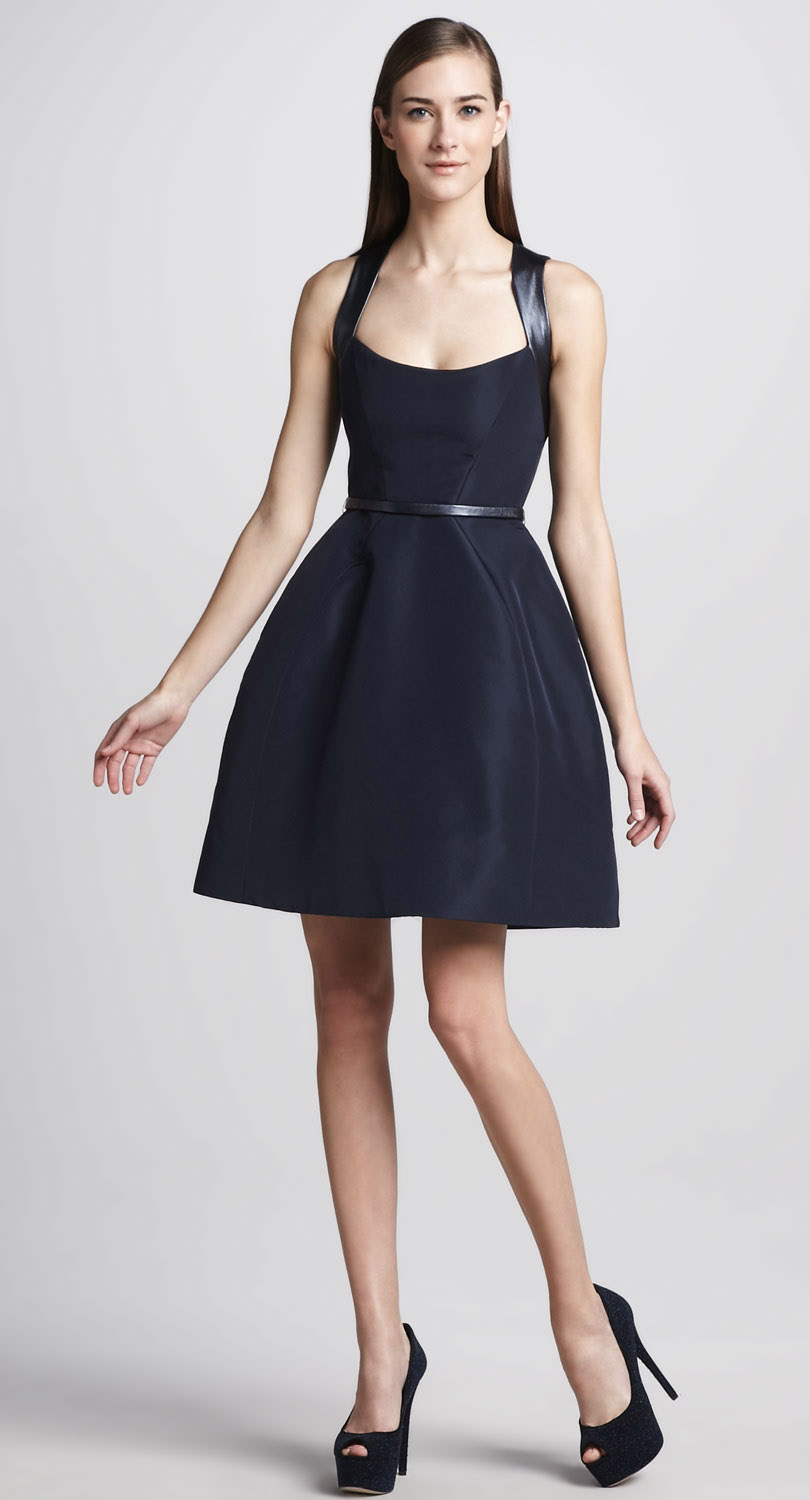 Your parties are incomplete without this minimalistic cocktail dress. It is lively and attractive, with an A-shape and a belt that can go for any hourglass to a curvy figure. And that's what makes it so girl. The addition of a flatter will give the illusion of a smaller waist while the A-line style will make your legs look longer and your torso leaner. You can opt for full sleeved designs or a spaghetti sleeve style.
Style Tip: Avoid accessorizing too much and wear peep-toes. Style your hair with mousse or gel to get a sleeker look.
Basic Bodycon Dress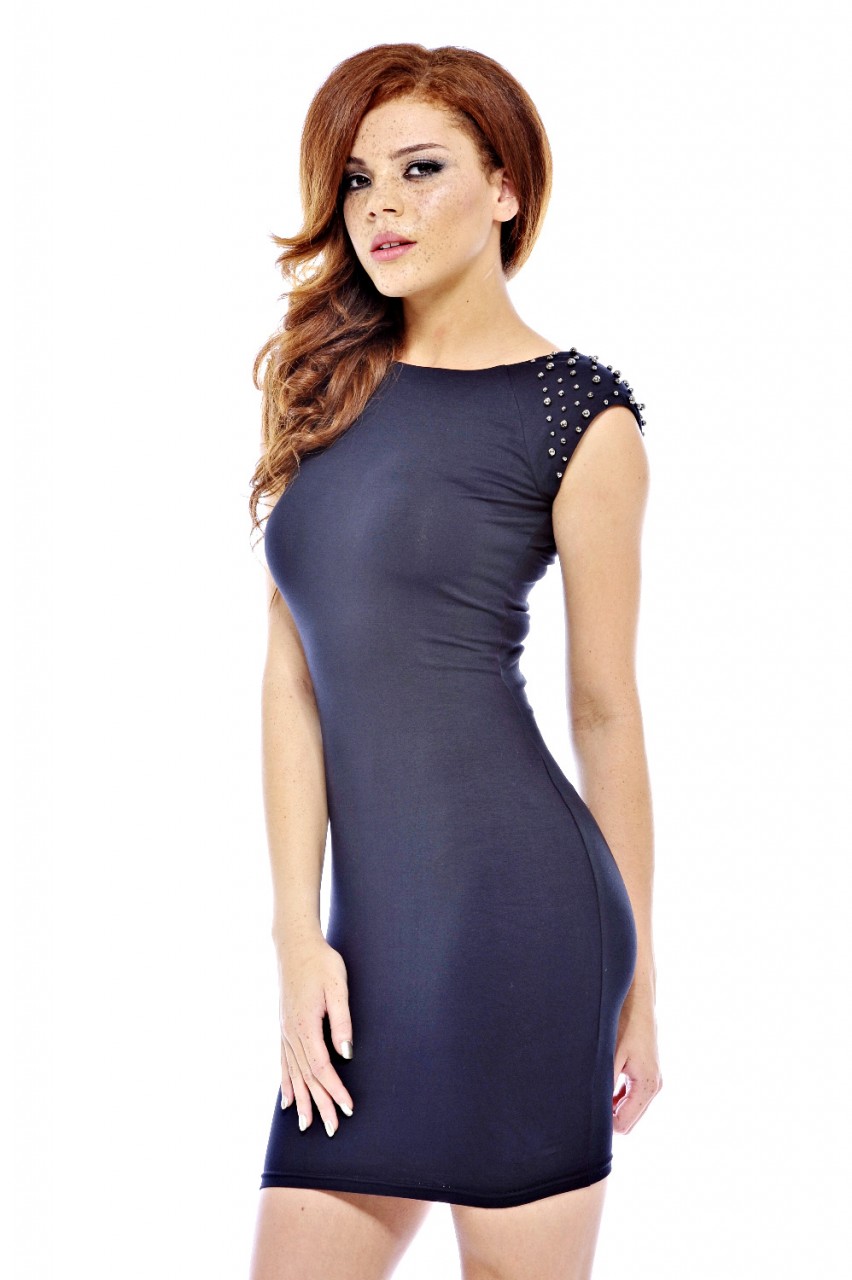 Want style inspiration? Go for a chic bodycon! This bodycon dress allows you to highlight your savoir-faire while adding a sleek style. Having the capacity of crafting a svelte form, this dress allows you to get into your party mode within minutes. It goes well with either court shoes or savvy sandals.
Style Tip: Keep bouncy waves with this one. Or go full with curls. Wear a shapewear for a better silhouette.
The 'makeover' LBD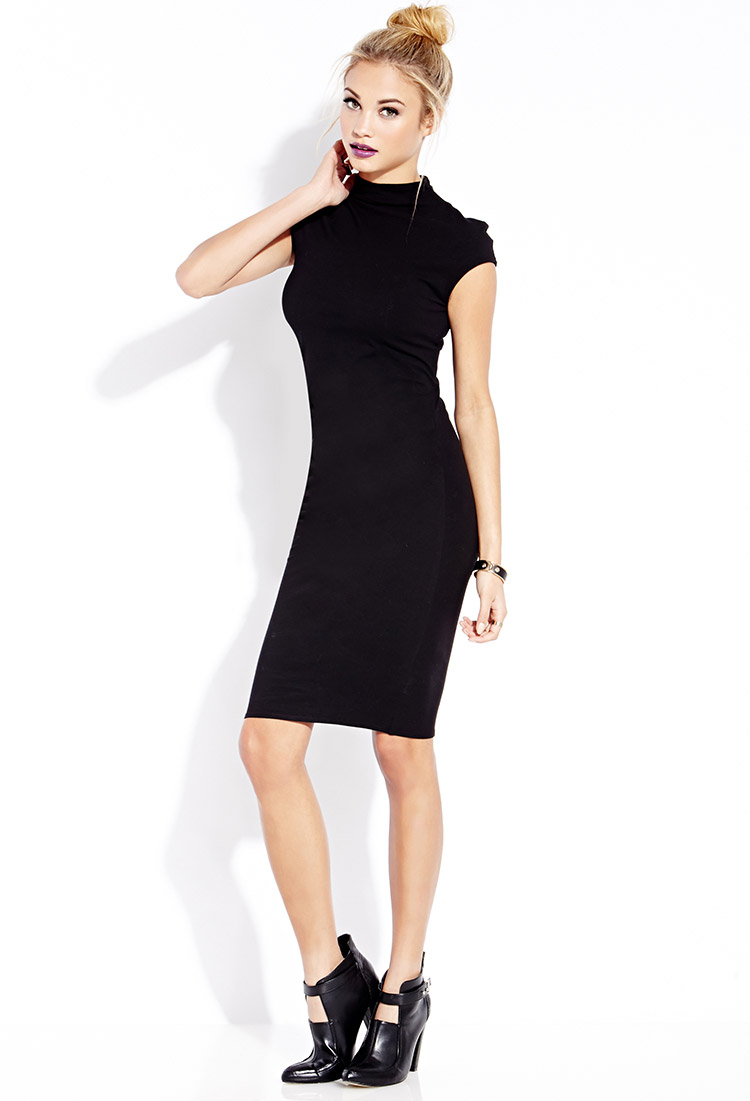 Black dresses are a must have. And this is one of the best! Form-fitting and fabulous, the bodice of this chef-d'oeuvre exhibits a directional design, which amplifies its aesthetic appeal. Made from comfortable fabric, this regular-fit dress ideally pairs with color blazing shoes and stylish jewelry.
Style Tip: When it comes to black dresses, less is more. So, avoid over-accessorizing. However, a piece of chunk jewelry looks great with minimalistic dresses.
Mod Red Dress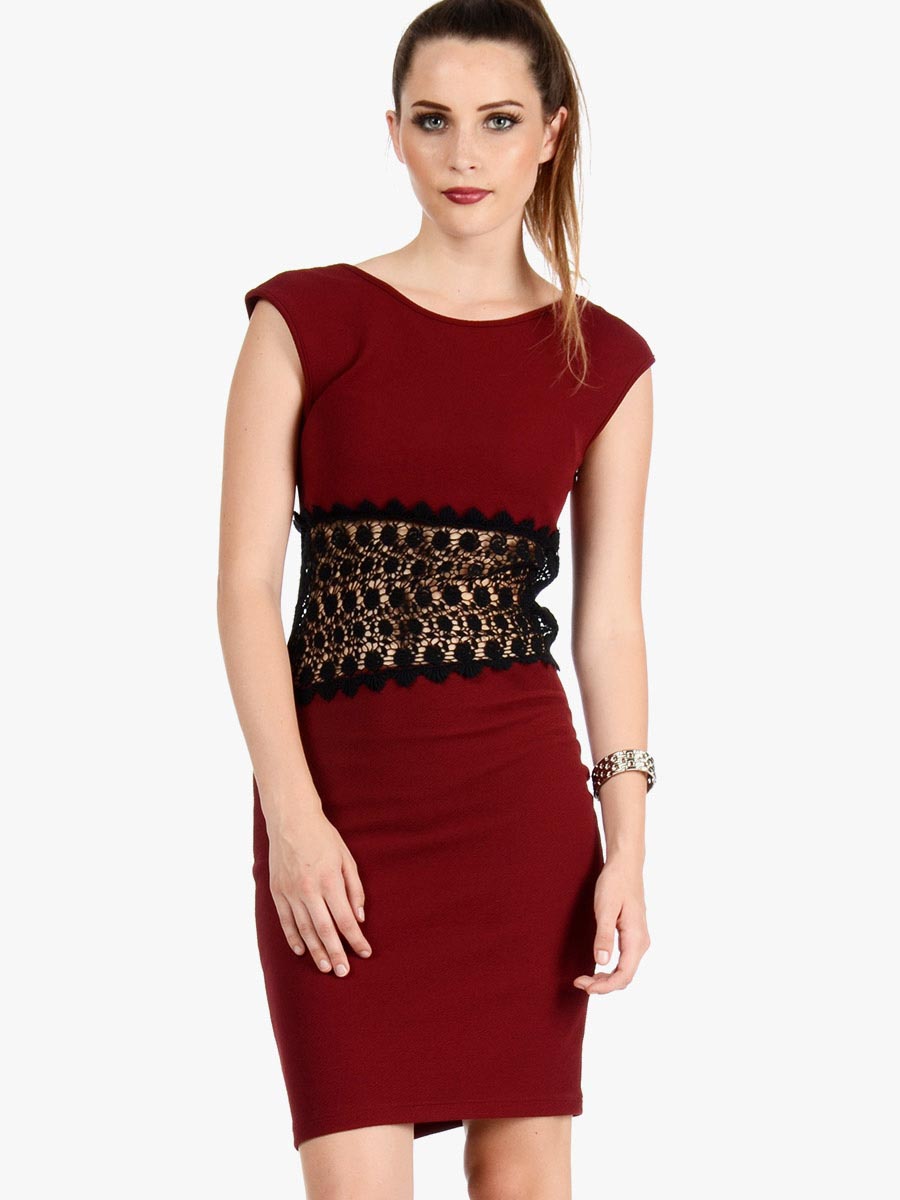 An explosion of sassy design and edgy glamor, this beautiful red dress allows you channel your vamp appeal. It is an exquisite pick for those who intend to get noticed. Showcasing a vivid appeal, the detailing on this dress will add a sassy element to your party look. The glamorous black and golden belt adds sassiness to its overall appeal.
Style Tip: Pair it with sensational jewelry for taking your ensemble to greater heights.
Demure Dress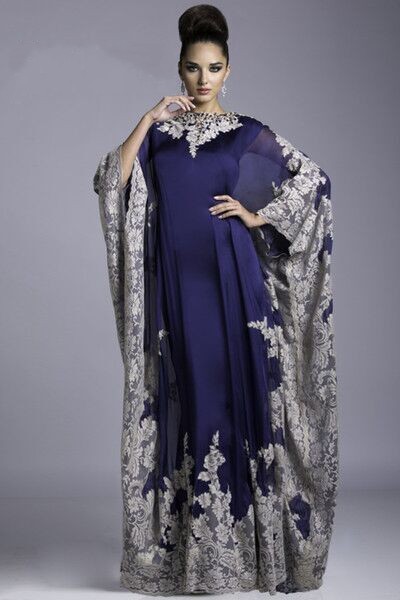 Go chic! Go sexy! Go hearty! Experiment with your style with this blue dress that adorns stylish white pattern on its edges. Its neckline has been beautifully designed with intricate lace work for accentuating your neck. Its brilliant color contrast and embellishments offer a chic impact finish. It looks best when paired with chic stilettos and sheer tights.
Style Tip: If the dress has heavy embroidery, avoid keeping your hair open or it will take away the glory of your outfit.
Velvet Dress – Most Lovely Party Dress for Girls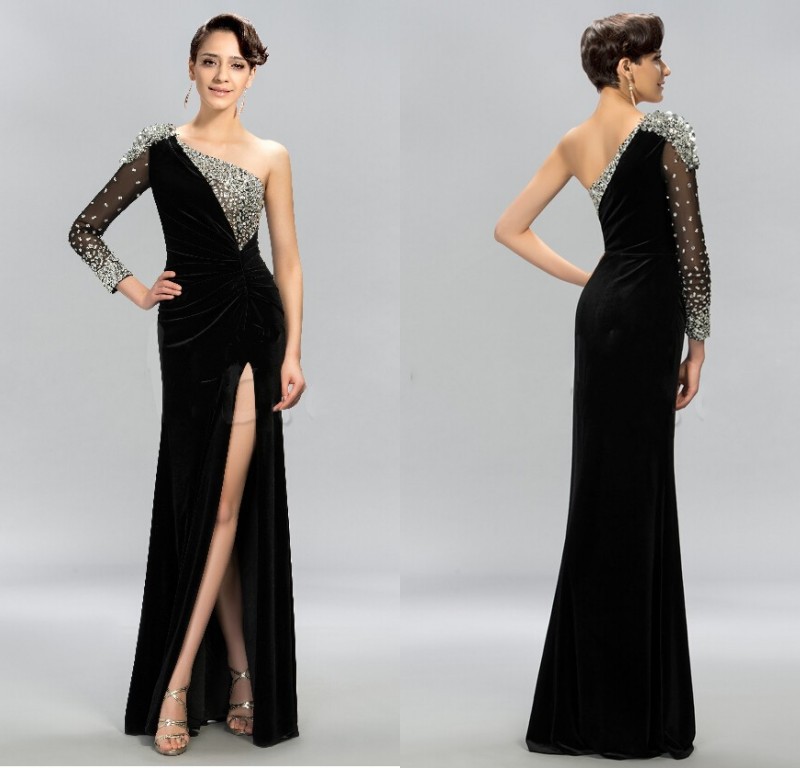 Walk in style by wearing this single sleeved sexy black velvet dress, which will instantly give you a more positive attitude. This dress allows you to take a more relaxed approach towards fashion with its suave look. Meticulously tailored, this dress offers a posh twist to the prom style. Its dark tone allows it to be teamed up with a pair of tactile sandals and cocktail jewelry to complete your diva look.
Style Tip: When it comes to slit cuts, make sure that your body-shaper doesn't go beyond the waist. You don't want it peeping through the dress.
Asymmetrical Dress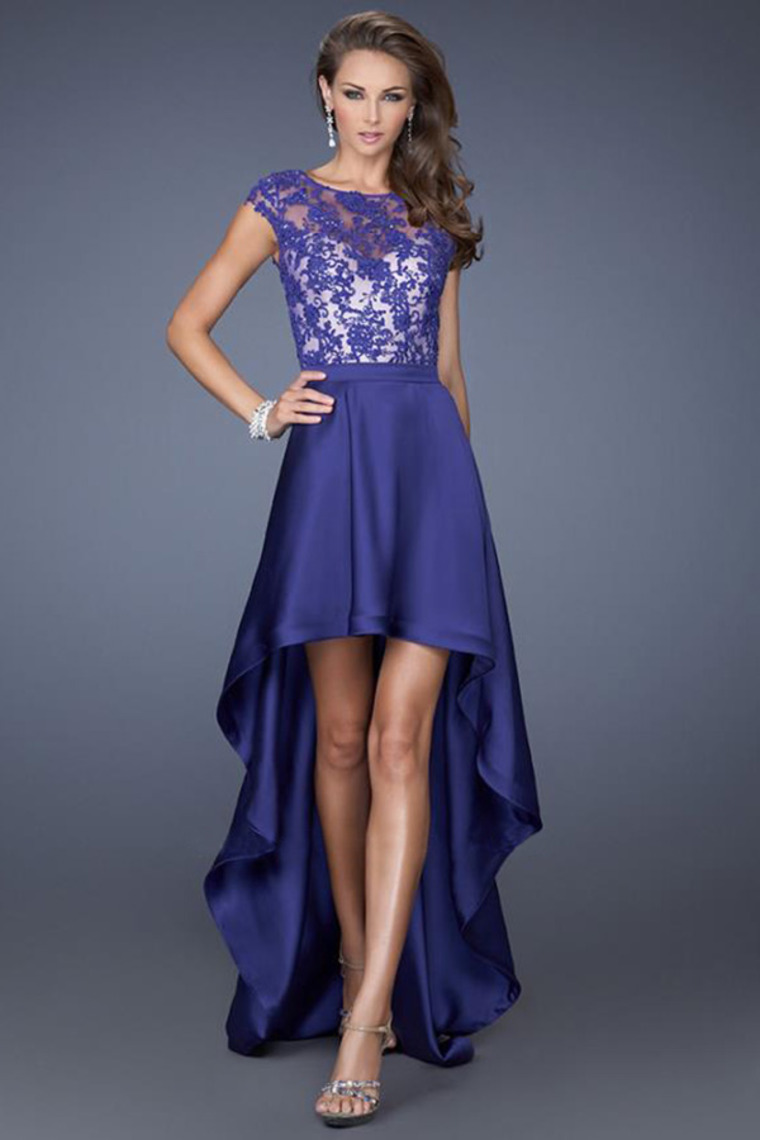 This outstanding asymmetrical girl's party dress lets you stand-out from the crowd when you hit the party floor this season. Straight from the runway, this outfit is fashioned from quality polyester georgette, the piece features an asymmetrical hemline, which gives a boost to your fashion quotient. Besides, its attractive design makes it a perfect night out attire.
Style Tip: Pair it with stilettos and danglers for creating a mesmerizing appeal.
Mini dress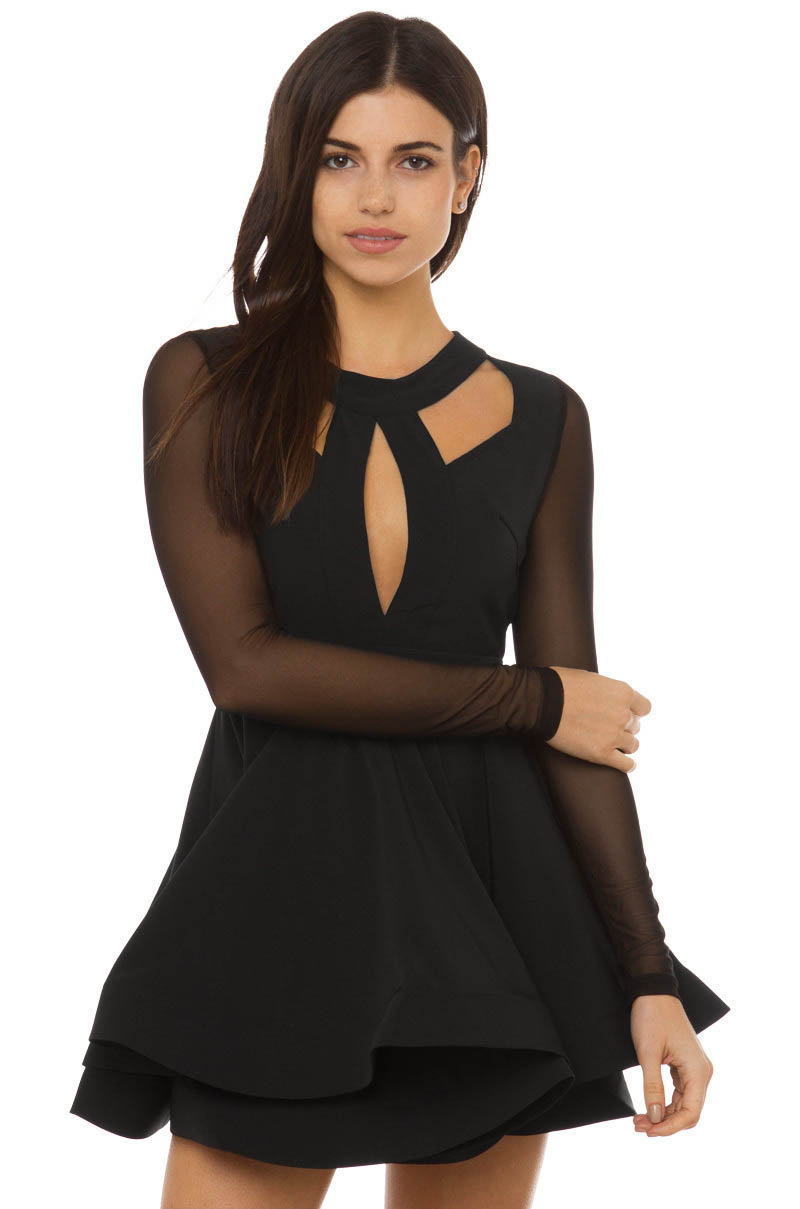 This is one of the best party dresses for girls that lets you flaunt your perfect body. Smart and sexy, this dress features a scoop neckline and cut-outs along the front. Its sheer long sleeves make your arms look slim and in shape, whereas it banded waist, and two-tiered flared skirt gives it a bouncy and flouncy look. It comes with an invisible back zipper closure. Looks best when coupled with pointed heels and fashion accessories.
Style Tip: Since the outfit has cutouts, glamourize yourself with contouring. It would highlight the best features on your body and accentuate your figure.
Which one of these Party Dresses For Girls are you going to wear?
Also Read: How to Look Attractive? Top 8 Tips To follow.