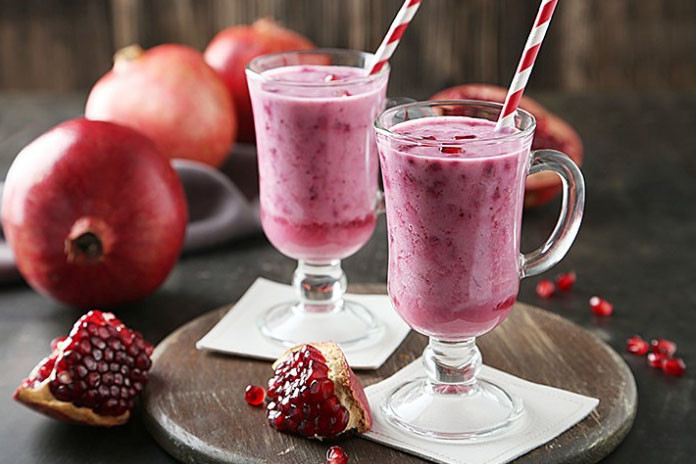 Pomegranate Smoothie – make a wonderful choice for healthy breakfast or evening snacks. The great flavor of these smoothies does not only make you start your day in a tasty way but also provides you with a burst of vitamins and antioxidants. Sufficient supply of vitamins and antioxidants is necessary for a healthy body.
Related: Top 8 Health Benefits of Pomegranate
Moreover, the antioxidants in pomegranate help in the prevention of many cardiovascular troubles. These antioxidants are also helpful in the prevention of prostate cancer. Also, pomegranate juice benefits us by strengthening our immune system and provides support for oral health too.
So why not enjoy all these health benefits of pomegranate seeds in a tasty way? We share 5 quick yet delectable pomegranate smoothie recipes that taste great and are of course, healthy too!