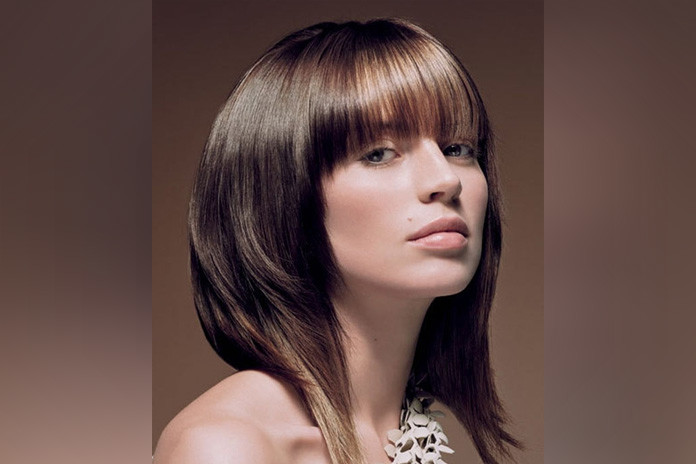 Medium Length Hairstyles – There's no doubt about the fact that medium length hairstyles look sensational. Moreover, women love it! Medium hair is better than the shorter hair, which might not allow for intense experimentation. At the same time, medium hair is still short enough to help you avoid the maintenance hassles associated with long hair.
Plus, there are so many medium hairstyles that you can try! Whether you have a thick mane or thin hair, you can try different styles and types to add volume to your locks, smoothen them, add shine and give it a unique texture.
The trend
When it comes to medium length hair styles, imaginations are running wild this year. The trend has been ruling the red carpet and runway with celebrities, from Jennifer Lopez to Cameron Diaz to even the First Lady, Michelle Obama sporting them!
Hairstylists like Angelo Seminara have given this hair length a new dimension, adding tough curls all over for those who want something quirky and fun! Moreover, then, there are hairstylists like Inanch London who still support the elegant and sexy, medium wavy hairstyle that is fuss-free to maintain! These ease with which these hairstyles work on all women gives them the edge!
Why should you try it?
Medium length hairstyles send a strong fashion statement. They are glamorous. Long strands may look lifeless, but that is not the case with hairstyles for medium hair. A medium crop can easily accentuate your facial features.
Style Tips
Have a large forehead? Try shoulder length hair with bangs on the side.
Have a smaller face? Go Medium length bob without the bangs.
Have thin hair? Choose a layered shoulder length hair cut that is perfect for any occasion!
Have thicker hair? Color it up and experiment with frizz-cuts, simple layers or huge curls.
DIY the trend
Medium hairstyles are for everyone! They can look great on you. You can experiment with waves, simple hairstyles for medium hair or make a messy bun, a high-ponytail or just leave them open.
Check out these medium hair styles and get the inspiration!
Shoulder Length Beach Wavy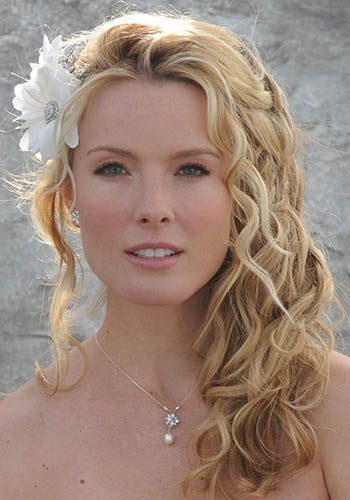 Comb your hair. Take a curler and use it to curl your hair slightly. Use hands to puff the hair and tie them to the side. Add an accessory, if needed. Finish with a styling spray. Avoid combing your hair over and over or else you will ruin the perfect beachy wave medium length hairstyles.
Shoulder Length Bangs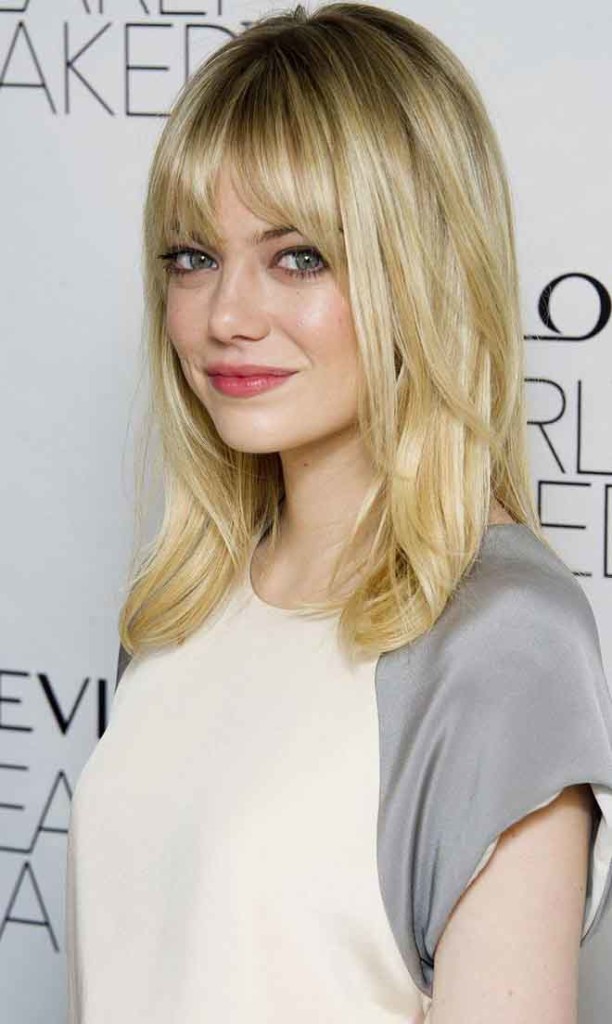 This chic and trendy hairstyle might require a visit to the hairstylist for the bang, but later, you can do it on your own. Once you have the desired length, simply use a blow-dryer to create side-swept bangs. Use a roller to keep the hair looking voluminous and sexy. Finish off with a light styling spray and you are ready to take over the world!
Extreme Layers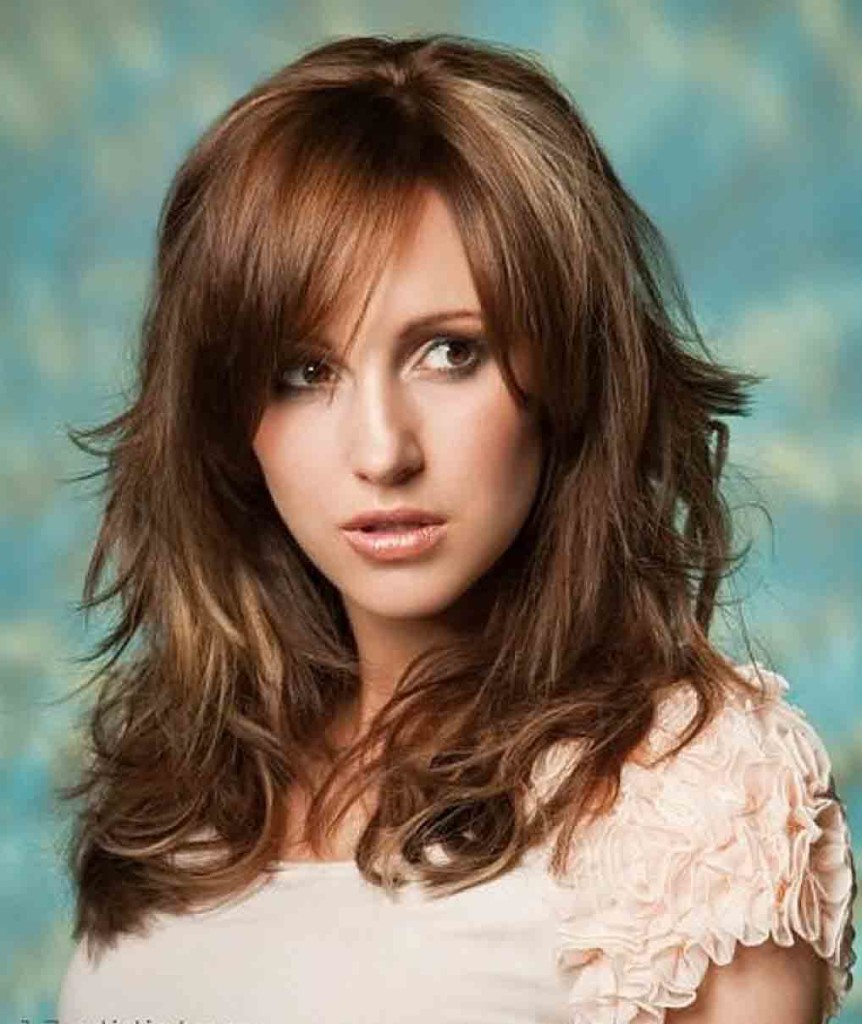 Want to experiment with medium length hair styles without chopping off those long-locks? Then try this technique. Razors can be used to provide extreme layering to your hair, which will instantly add volume to your hair. Bangs are great if you want to add more depth to the haircut. A volumizing spray or conditioner is an excellent idea to carry off this style.
Straight Shoulder Length Hairstyle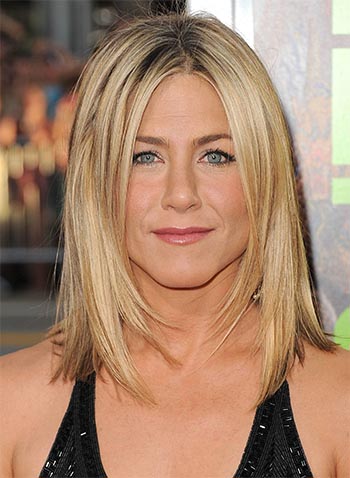 This is one of the best simple hairstyles for medium hairstyles. Simply use a straightener for the pin-point straight hair. For more volume, add a bob or roll the straightener slightly at the end to get a cool shape, just like Jennifer's Aniston's blonde shoulder length hairstyle! Try Olive Oil Homemade Masks To Straighten Hair
Frizzy, Curly Shoulder Look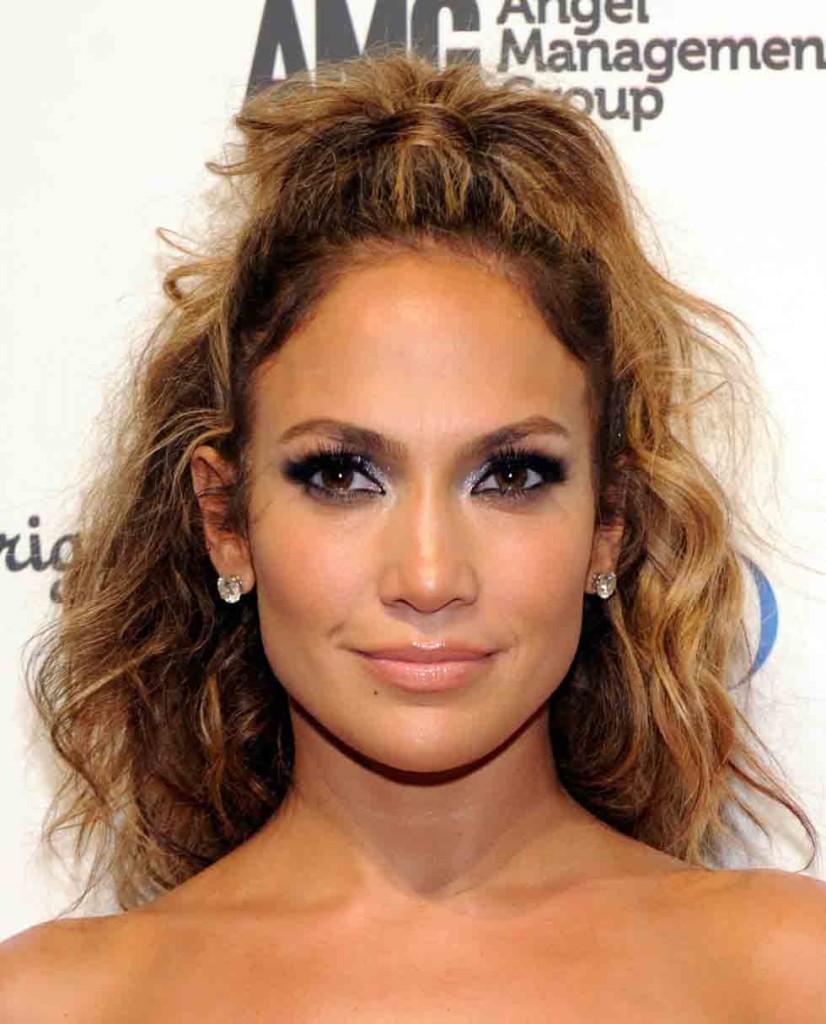 Don't have time to style your hair? Then keep it all frizzy and natural. Go for natural waves or use a curling iron to add slightly a wavy texture to your medium length hair. You can leave them open or add a high-ponytail to the mix. Alternatively, leave some open and have a small ponytail on top for some action! The messy hairstyle for medium length hair looks gorgeous.
Highlighted Medium Length Curls with Bangs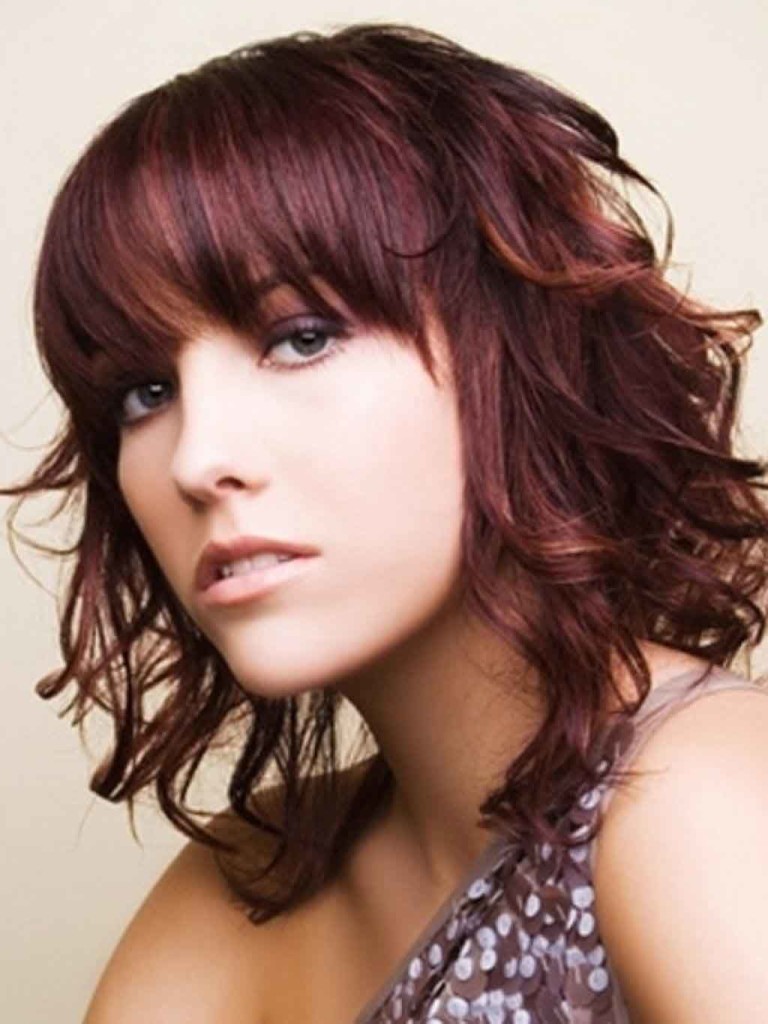 If you want to do something different on your hair and have thicker locks, then this is the option for you. Go for side swept bangs and use highlights in bold and bright colors. If you want, go ahead and experiment with rainbow hair color trend. It would look gorgeous!
The Mohawk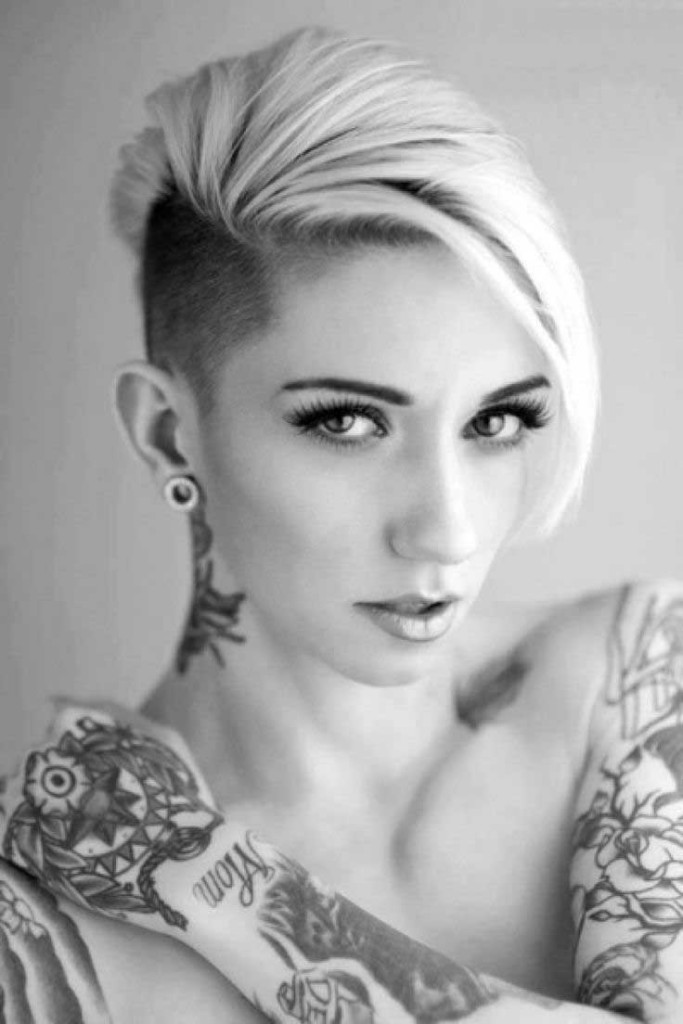 Ready to experiment? Then chop off those side hair and look stunning with a Mohawk! It looks elegant, edgy, sexy and rebellious! For a medium length, make sure that the middle part goes like a bob towards the shoulders so that you can style it in different ways.
So, which of these Medium Length Hairstyle did you like? Share below! We would love to hear from you!
Also Read: 9 of The Best Hair Masks For Dry Hairs
5 Natural Hair Masks For Healthier Hair