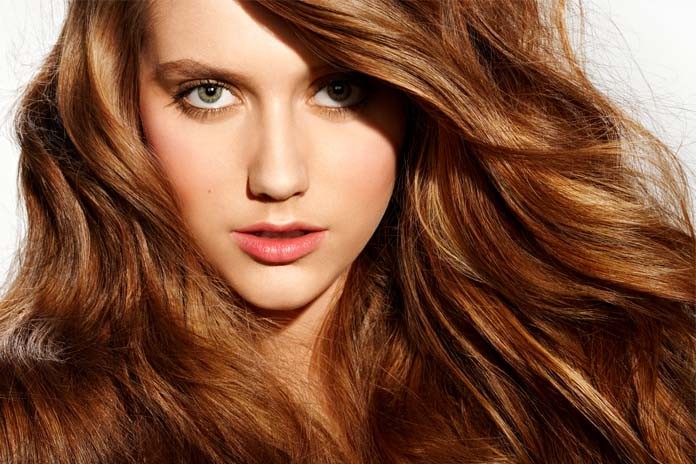 Olive Oil Hair Mask – The health benefits of olive oil are unrivaled. It can be used for cooking, massaging, garnishing or even oiling your hair. As a cosmetic, olive oil has been used in soaps, creams, hair masks for centuries. When applied to hair, it can soak into the follicles and the scalp, improving the texture, feel, and manageability of your locks.
Related: 9 Olive Oil Hair Treatment For Beautiful Hair
At the same time, it is a rich emollient, which conditions your hair, reduces split ends and speeds up hair growth. Try these olive oil hair mask ideas to nourish your locks from deep within.
Olive Oil and Honey Hair Mask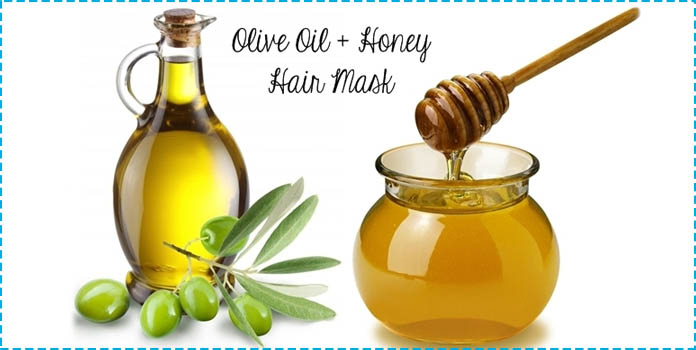 Olive oil is an emollient and honey have moisturizing properties as well. So, if you have dull, lifeless or limp hair, then honey will benefit you. This hair mask has lots of Vitamin E, which speeds up the growth of hair and locks in the moisture. The natural product is known for reducing hair fall.
Ingredients:
1/2 cup of extra virgin olive oil or regular olive oil to serve as the base
1/4 cup raw honey
Three capsules of Vitamin E
For fragrance: a sprig of dried rosemary or lavender (optional)
Preparation:
Add olive and honey in a bowl and mix them.
Pierce the capsules of Vitamin E into the mixture.
Whisk the mixture to a smooth consistency. (Note: the mixture must not be overly sticky.)
Application:
Apply the mask evenly on damp hair by using your hands or a clean paint brush.
Cover your head with a shower cap.
Allow the mask to rest for 90 minutes so that the nutrients penetrate hair shafts.
Rinse your hair thoroughly using warm water.
Shampoo your hair.
Follow with conditioner.
Also Read: 5 Natural Hair Masks For Healthier Hair
Olive Oil and Coconut Oil Hair Mask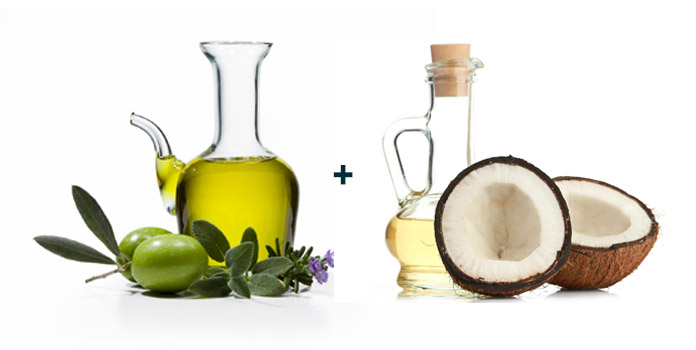 For centuries, olive oil has been used for hair. Regular application of olive oil in hair will make your locks celebrity like shiny and manageable. Being non-static, it prevents hair breakage and eliminates several other hair problems.
When used with coconut oil, it yields more benefits. For instance, coconut oil will treat dandruff and itchy scalp. Together, they will provide anti-fungal benefits as well.
Also Read: Coconut Oil Treatment For Hair Growth.
Ingredients:
1 part extra virgin olive oil
2 parts coconut oil
Preparation: In a glass jar, mix coconut and olive oil in 2:1 ratio.
Application:
Massage the oil mixture gently into your scalp by using your hands.
Since hair ends are the driest and most damaged, focus on them.
Use your fingers or a wide-tooth comb to comb through your hair.
Cover your head using a plastic wrap or a shower cap.
Leave the hair to soak this mixture overnight.
Rinse your hair thoroughly with warm water.
Shampoo and condition your hair.
Banana & Olive Oil Hair Mask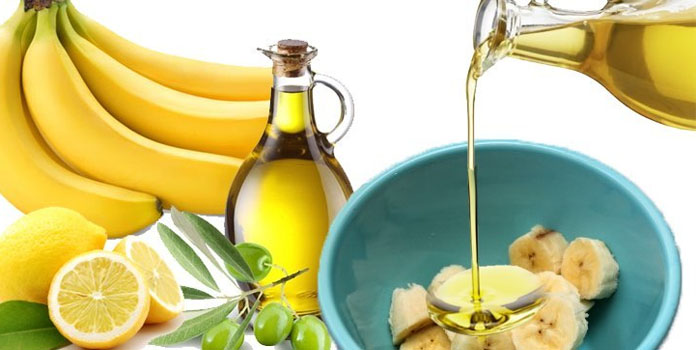 Are you suffering problems of dry and frizzy hair? Then this olive oil hair mask is the perfect option for you. Banana is amazing fruit that can aid in eliminating dandruff and keeps your scalp itch-free. The carbohydrate, potassium, natural oils, vitamins, etc. contained in this fruit improve the natural elasticity of your hair, whereas sugar and pectin keep it moisturized. Together, banana and olive oil will improve manageability, reduce hair fall and fight hair infections.
Ingredients:
One ripe banana
1/4 extra virgin olive oil
One teaspoon of raw honey
For fragrance: a few drops of lavender or musk essential oil (optional)
Preparation:
Mash 1 ripe banana in mixing bowl.
Add extra virgin olive oil to the mixture
Puree the contents of a food processor or blender
Add one teaspoon of raw honey to the mixture and blend thoroughly.
Application:
Evenly apply the olive oil hair mask evenly on wet hair.
Use a shower cap to cover your head.
Let the mixture rest for 30 minutes.
Allow the mask to rest for 90 minutes before letting the nutrients permeate your hair thoroughly.
Using warm water, rinse your hair thoroughly.
Use a mild shampoo for cleansing.
Honey, Avocado and Olive Oil Hair Mask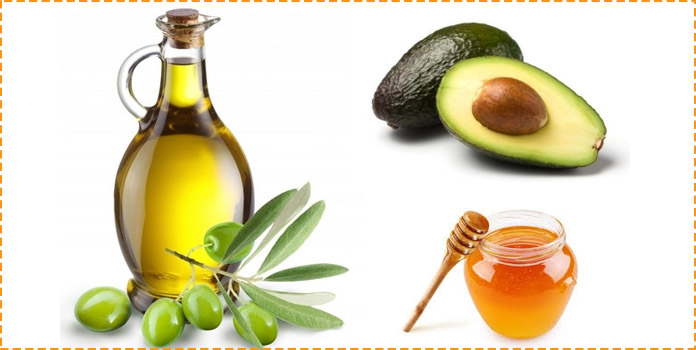 Strengthen your scalp and hair with the goodness of olive oil, avocado and honey all combined into one excellent hair mask. Honey is a natural humectant and leaves your hair moisturized whereas the avocado that is rich in Vitamins, fatty acids and biotin aids the strengthening your hair. Olive oil acts as a hydrating product, which protects your tresses against damages and helps it in retaining moisture as well.
Ingredients:
1 ripe avocado
Two tablespoons of extra virgin olive oil
Two tablespoons of raw honey
Preparation:
Form as a paste by properly mashing the avocado with the help of a fork.
Add two tablespoons of extra virgin olive oil to the paste and mix thoroughly.
Try to form the mixture as smooth as possible.
To get a thoroughly emulsified mask, which is soft and airy, blend the ingredients in food processor.
Application:
Apply the mask evenly on damp hair.
Pay extra attention to the hair ends.
Massage your scalp gently.
Cover your head to avoid dripping.
Leave the mixture on your hair for 40-45 minutes.
After that, rinse thoroughly.
After shampooing, condition your hair.
Remember, apply these masks regularly (at least once a week) to notice results. You can use each mask once every week and then try the next one. Transform your hair!
Also Read: Avocado Hair Mask Recipes