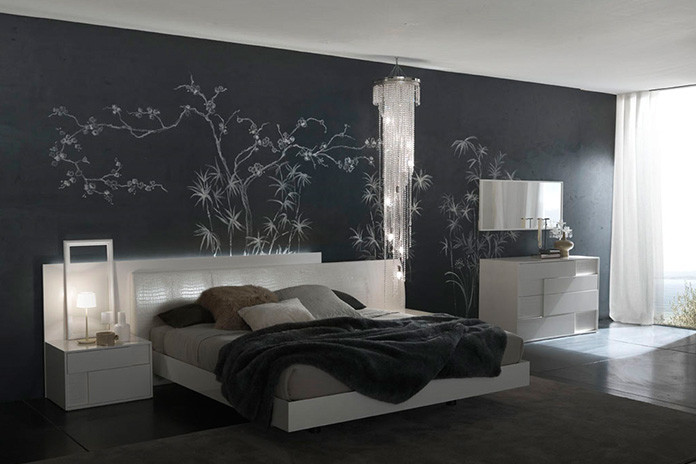 Bedroom Wall Art – Who says that bedrooms can only look sophisticated if they are expensively furnished? Well, you can transform your bedroom without investing in any of those expensive furnishings.
Related: Recreate Your Home With Rustic Farm House Decor.
In fact, you don't even need to change everything in your room to revamp it. All you need to do is create art in the bedroom, using these bedroom wall art ideas. These ideas are fresh, quirky and innovative, which add sophistication to your living spaces.
Blackboard paint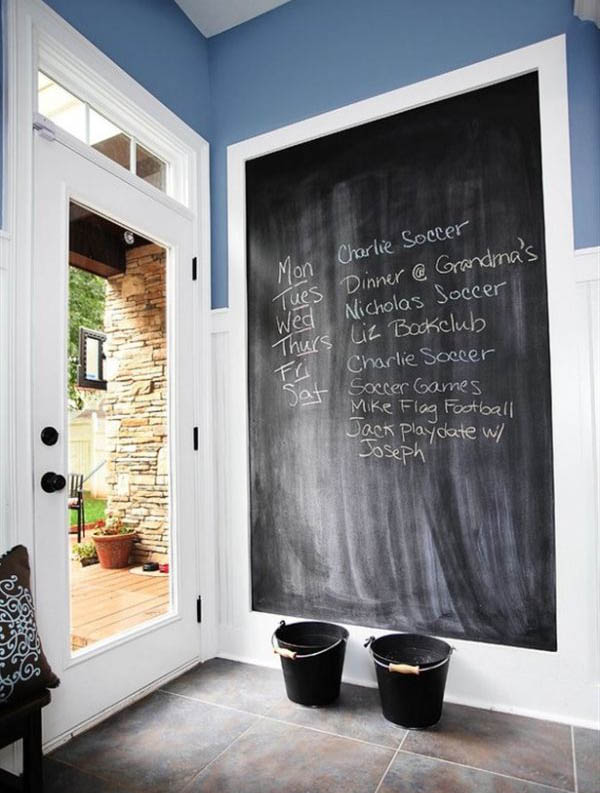 Want something alluring and artistic? Try this blackboard wall décor! It allows you to set your creativity free. Use it for making a calendar, spreadsheet, writing notes, creating lists or drawing things and creating something. Alternatively, you can even play chalkboard games such hangman, crisscross, etc. on it. It is an excellent bedroom wall decor idea for modern homes
Graffiti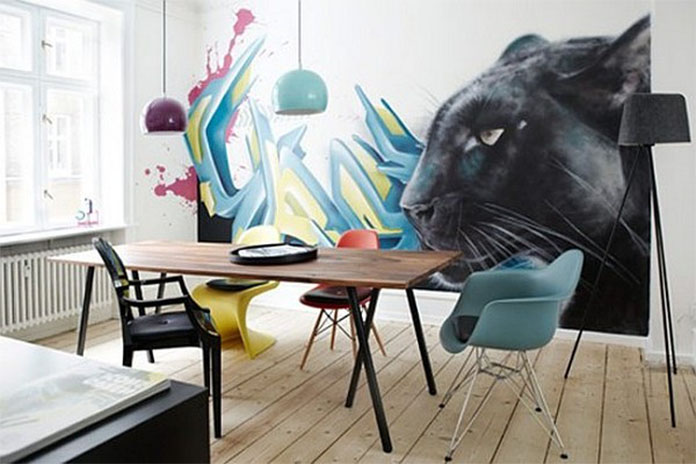 The concept of wall art for bedrooms never gets too old. It doesn't matter whether you are arty or not, reflect your fun side by painting graffiti on your walls (or getting it painted).
Magazine pages: Rustic Bedroom Wall Art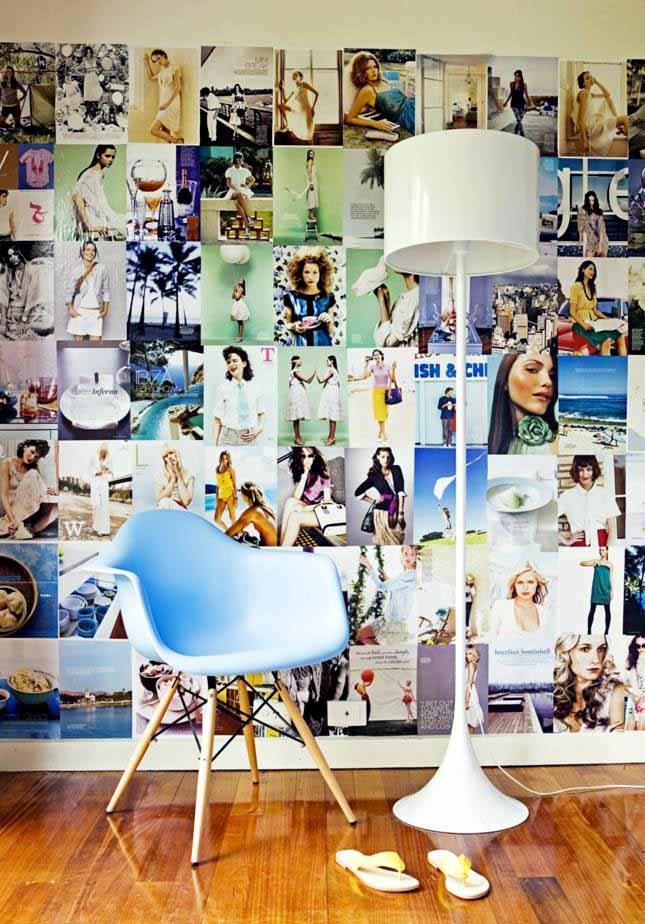 Let your bedroom walls reflect who you are! Stamp your identity on the walls of your home by using magazine pages. Just make an abstract collage using magazine pages that you like or identify it! That would be a ton of fun.
Walls Decals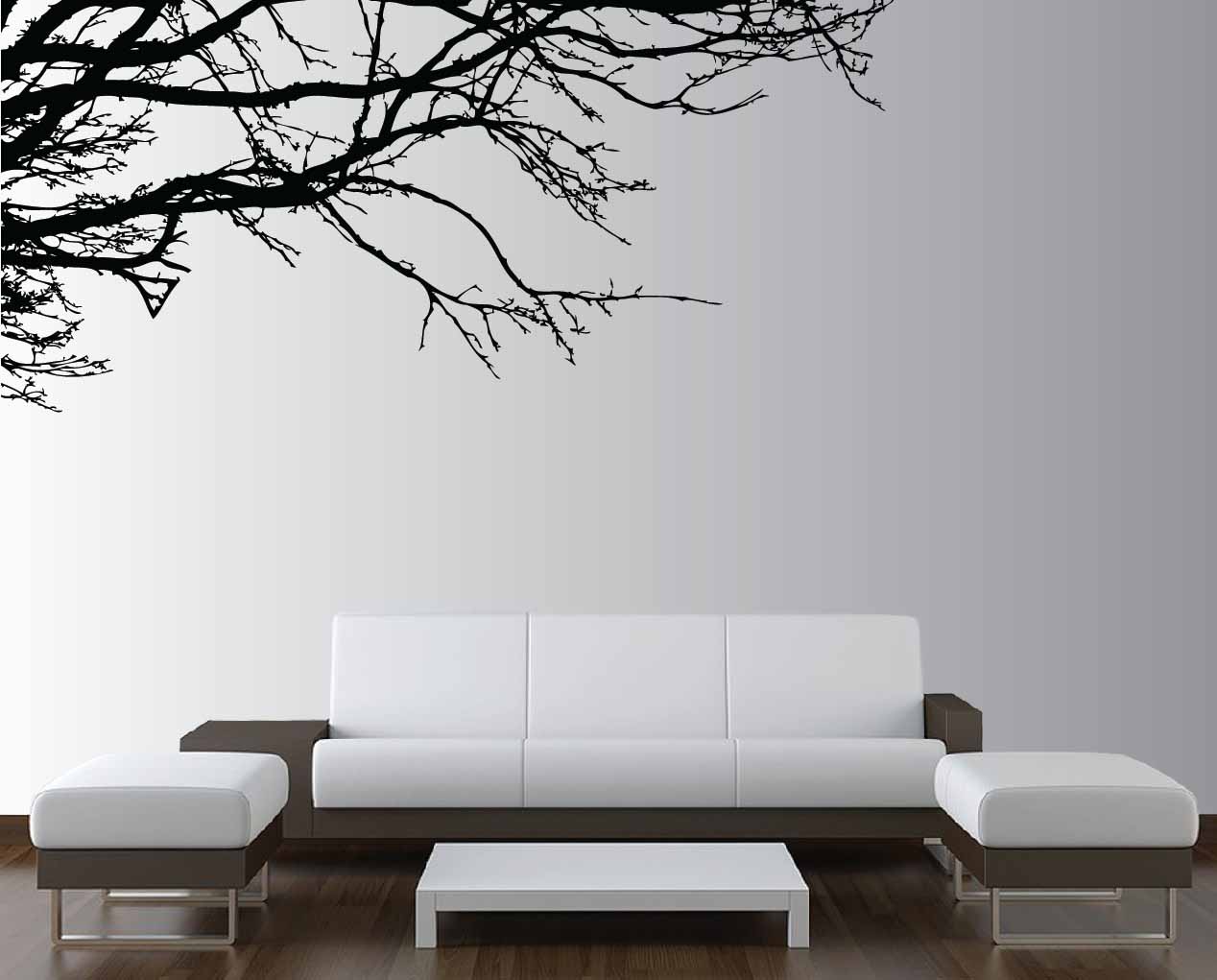 Wall decals provide transformation of bedroom's wall decor in a jiffy. Moreover, you don't even have to spend a ton of money! They are available in several designs ranging from stylish patterns to your favourite sports, action figures, beautiful sceneries, etc. Thanks to the internet, you can get them custom made as well to suit your home interiors.
Posters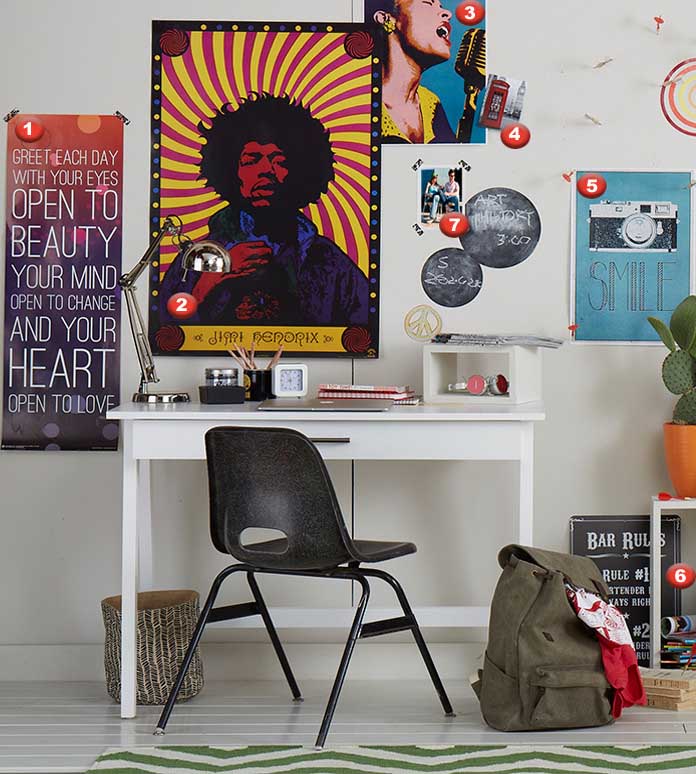 Decorating your walls with posters is an old classic. If your walls seem dirty or they seem too open, too plain and wide, just decorate them with posters. Combine posters with decals for the artistic look.
Doodling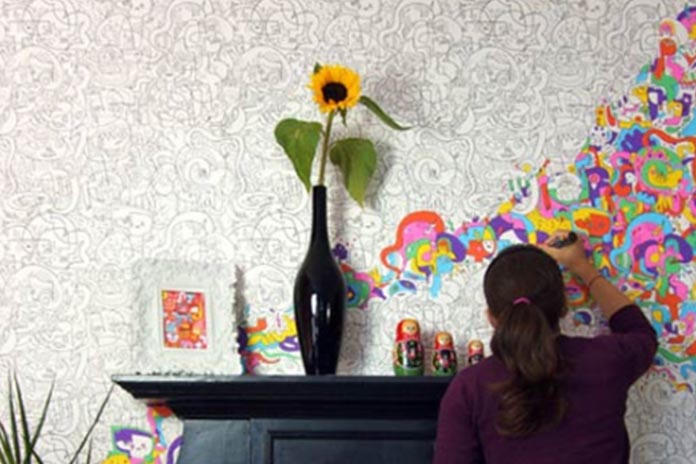 Doodling is the new cool. However, the concept is old, as each one of us has spent a lot our lectures while doodling aimlessly on pages of our notebook. So, why not just transfer the same creativity from your notebook pages to the walls of your bedroom? Doodles can usually be painted with washable markers on the wall so that you can re-create artistic pieces over and over again.
Fabric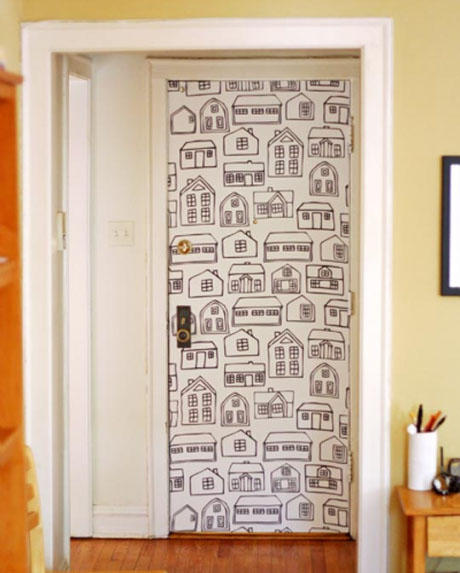 If you have washable markers handy or need something more fun, then try out the canvas on the walls. A single wall in your bedroom can be covered with canvas, where you can paint, doodle or just draw anything abstract. So, let your inner artist come alive!
Fairy lights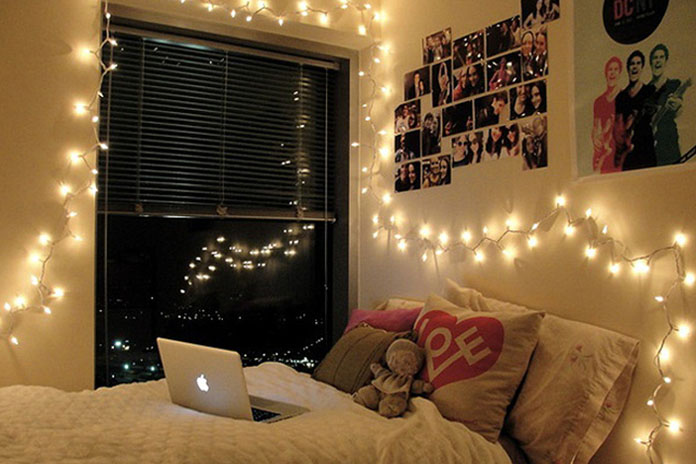 Ideal for kids' rooms, fairy lights are amazing when it comes to covering up blank wall space. You don't have to spend on expensive lighting solutions, and you get something chic at the same time. They brighten the interiors and serve as bedroom wall art.
Rugs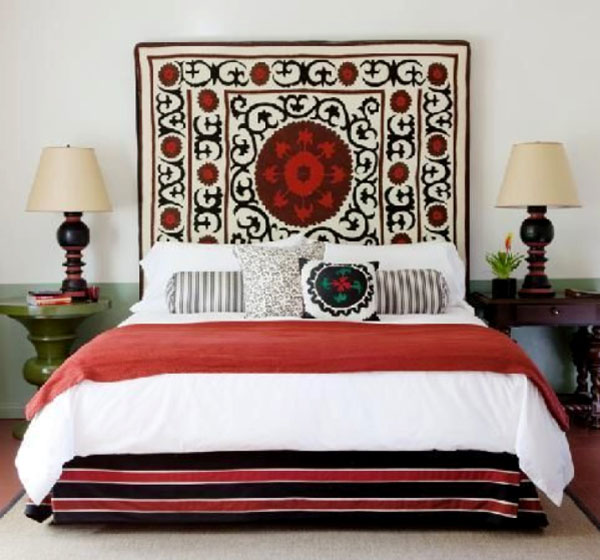 Gift your creativity some wings! Why confine rugs to the floor when you can use them on the walls? Once your area rugs go old, or you decide to change them, use those for decorating you blank walls and adding depth to your interiors Offcuts of bigger carpets can too be used for the same purpose. Doing so gives your room a unique character of its own.
Also Read: 12 Living Room Rugs Ideas for Modern Homes
Paint color samples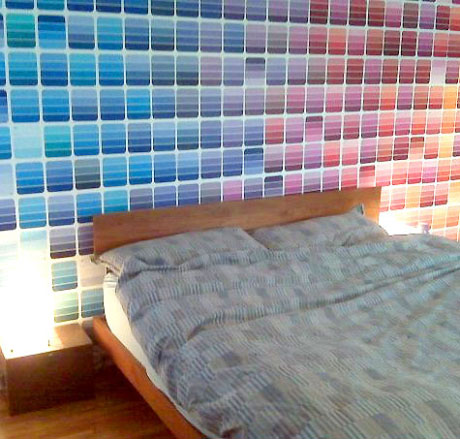 If you don't wish to spend time and money in either painting your walls or getting them painted, here is what you should do instead. Go to your nearby DIY store, grab a couple of free color charts from there and stick them on the walls.
Although not quite mainstream, it doesn't at all look bad. Just ensure that the catalogue has the high quality design so that the paint colors accentuate your room.
Polaroid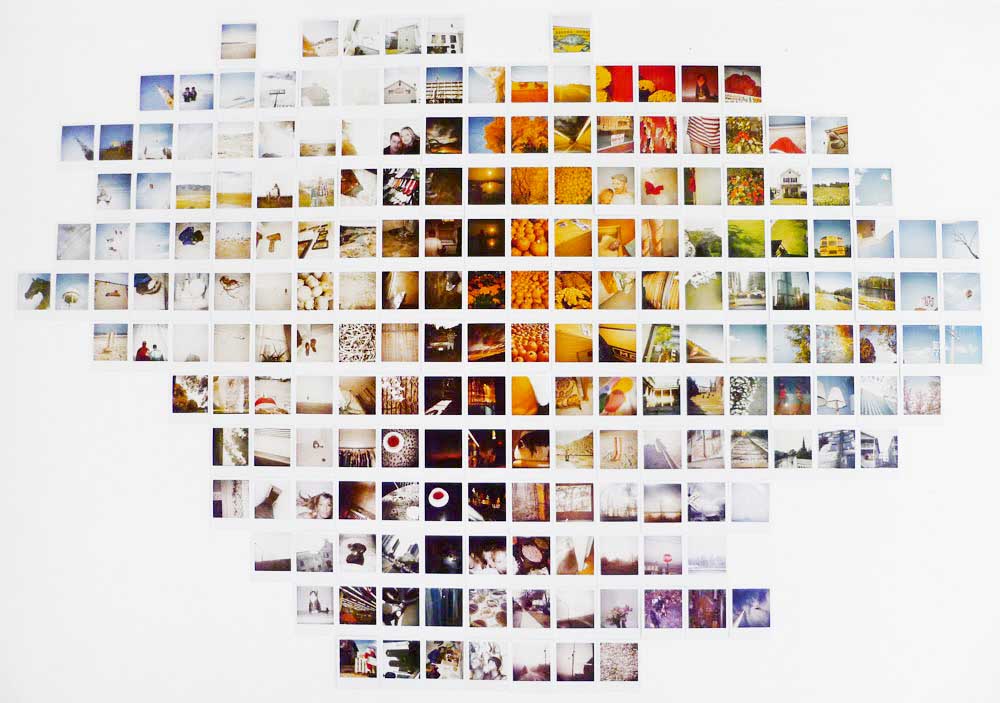 Before Instagram, there was Polaroid. Most of us have a hefty pile of old Polaroid photos lying around somewhere in our houses. Now it's time that Polaroid makes a comeback. Create artistic collages in the bedroom with photos printed beautifully. These photos work as bedroom wall decorations and add a whole new level of warmth to interiors.
CDs and DVDs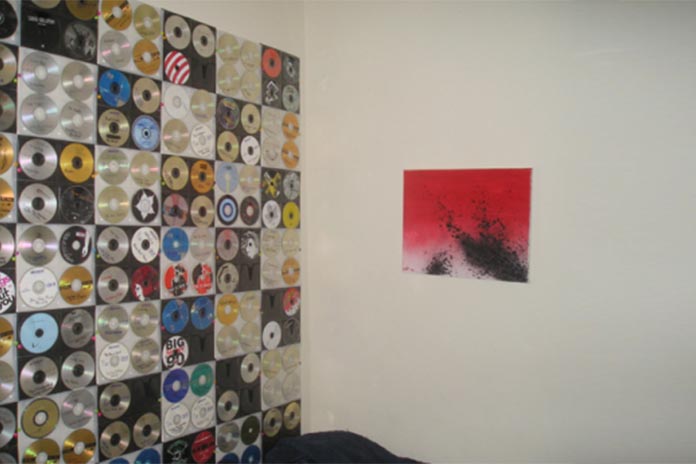 With the advent of mp3 players, portable hard disks and smartphones, people hardly use compact discs for storing their data. This leaves each of us with hundreds of such compact discs, which once used to be our source of receiving or storing various forms of digital data. Don't consider them as junk and instead, add a retro theme to your interiors by using them for displaying artwork on walls.
So, which of these Bedroom Wall Art ideas do you like? Comment below!
Also Read: 12 Living Room Decorating Ideas to Make it Look Expensive
Bathroom Tile: Revamp With These Expensive Ideas
16 DIY Ideas for Decorating On A Budget You Gonna Love Them