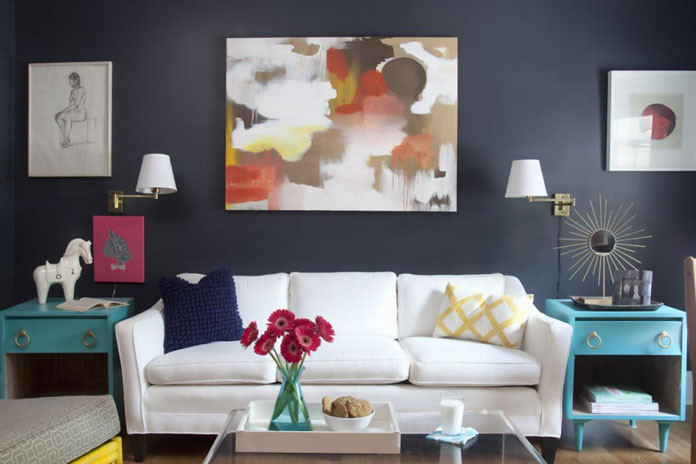 If you have been told by an interior decorator that there is no such thing as 'Decorating On A Budget' then they are absolutely wrong. There are so many things that you can do to re-décor and transform your home even on a budget. And we have outlined several interesting ideas for you!
Here are the top DIY ideas for decorating on a budget you will love to try and follow.
Related:  12 Living Room Decorating Ideas to Make it Look Expensive
The Bookcase Bed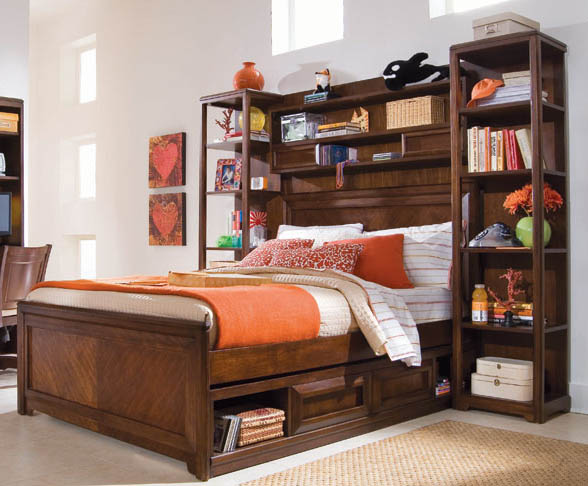 It doesn't matter how well your place is decorated if you don't keep it organized. So, try this bookcase bed. Perfect for urban apartments, this one saves space. Creating a bookcase panel at the sides of your bed's headboard is an inexpensive way of decorating your home. It is functional, space saving and efficient home decorating idea on a budget.
Textured Wallpaper on Stairway Panel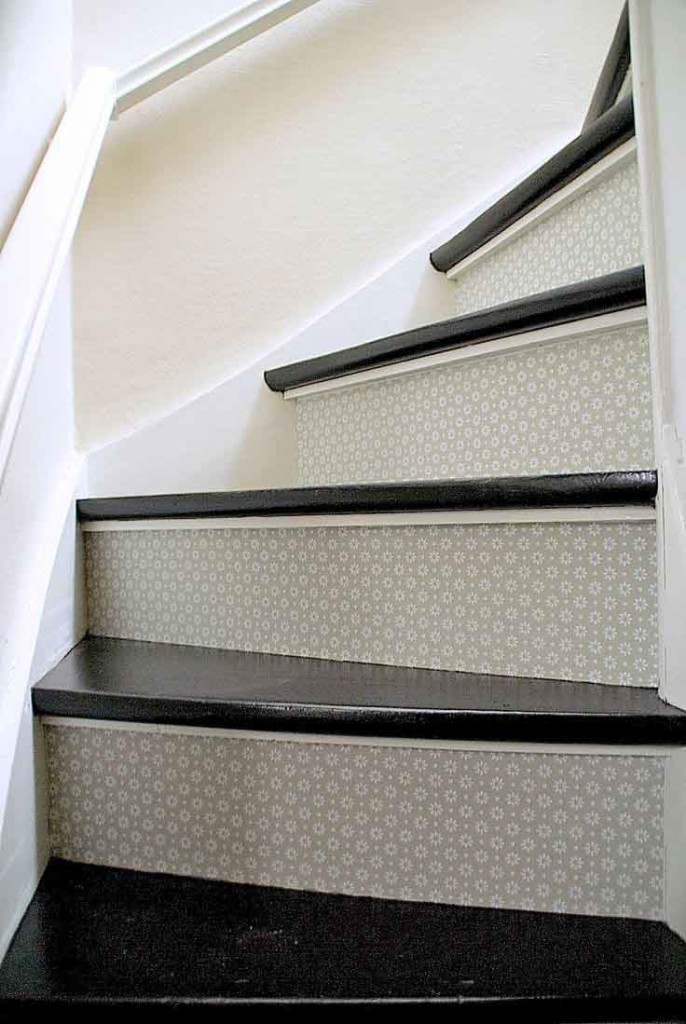 Home decorating on a budget is not an easy task. However, there are some simple things that you can do without a hassle. For instance, just grab some scissors and textured wallpaper to revamp your stairs. Hot glue or something construction-friendly will work wonders.
Spray Paint Bottles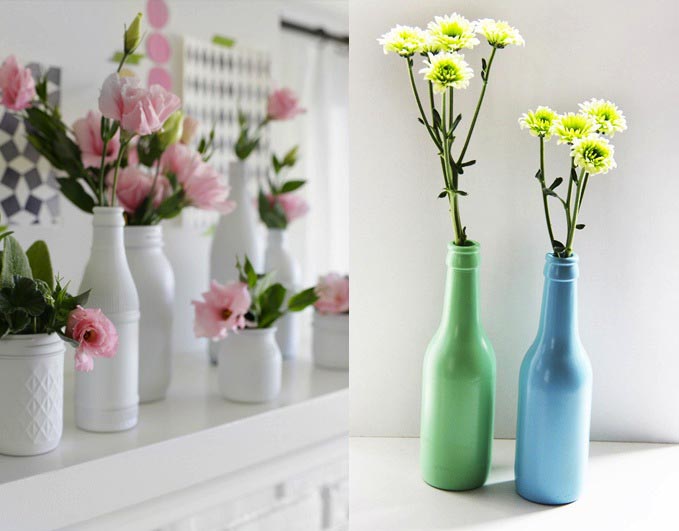 Don't throw away those old water bottles. This will ensure that you won't have to buy new vases. This is an amazing home decorating idea on a budget. All you need is a couple of glass bottles and your spray paint kit, and you are good to go. Add textures, simple paint or do something that blends with the décor!
Unite the Living Space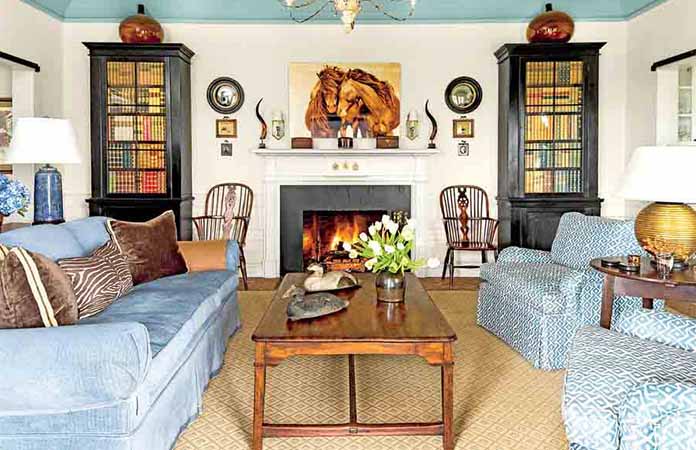 If you are decorating your home in on a budget, then try this. Unite a small room using a large rug. A large rug can instantly modernize your place, decorate and harmonize your interiors without burning a hole in your pocket. You can even buy a plain rug and use acrylic colors to customize it on your own.
Also Read: 12 Living Room Rugs Ideas for Modern Homes
Getting Creative While Painting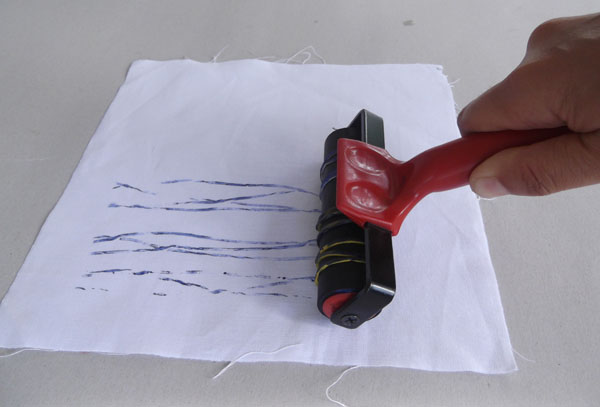 Love painting? Then take it a step further. Use creative techniques such as rubber bands over a roller brush to create new textures and you will have a wall that instantly transforms the room. You can even cut a roller using cubes and shapes to add textures on the walls and ceilings of any room. Also, try these painting techniques.
A Pallet Coffee Table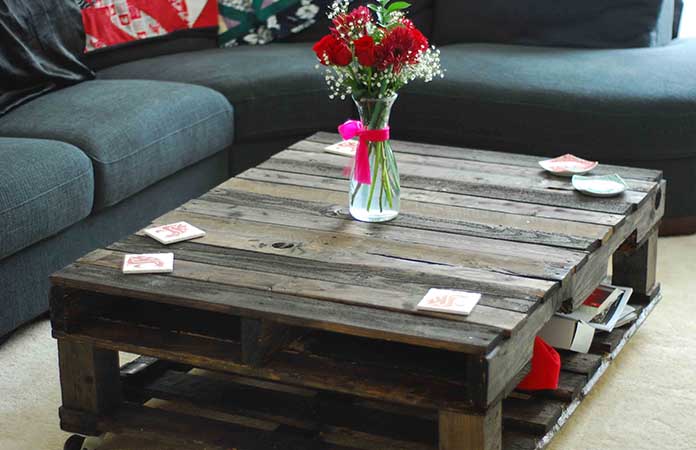 Don't want to waste money buying a coffee table? Then revamp it with old wooden pallets. A carpenter will help you create a coffee table that might look like it has been passed down for centuries. Moreover, you will save much time and cash!
Reclaimed Wooden Pieces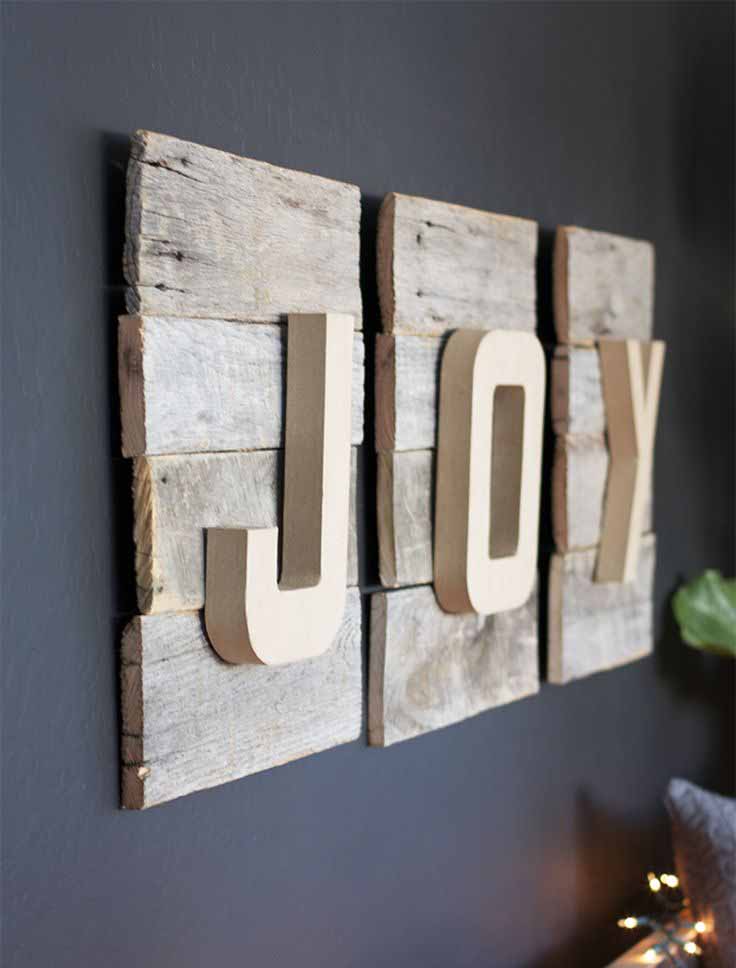 Your modern home can get a traditional twist without going overboard on the budget. Try this budget home décor idea by getting reclaimed pieces of wood to act as an embellishment. Use it as frames or get letters on it to spread a message of love and happiness.
Wallpaper Covered Sockets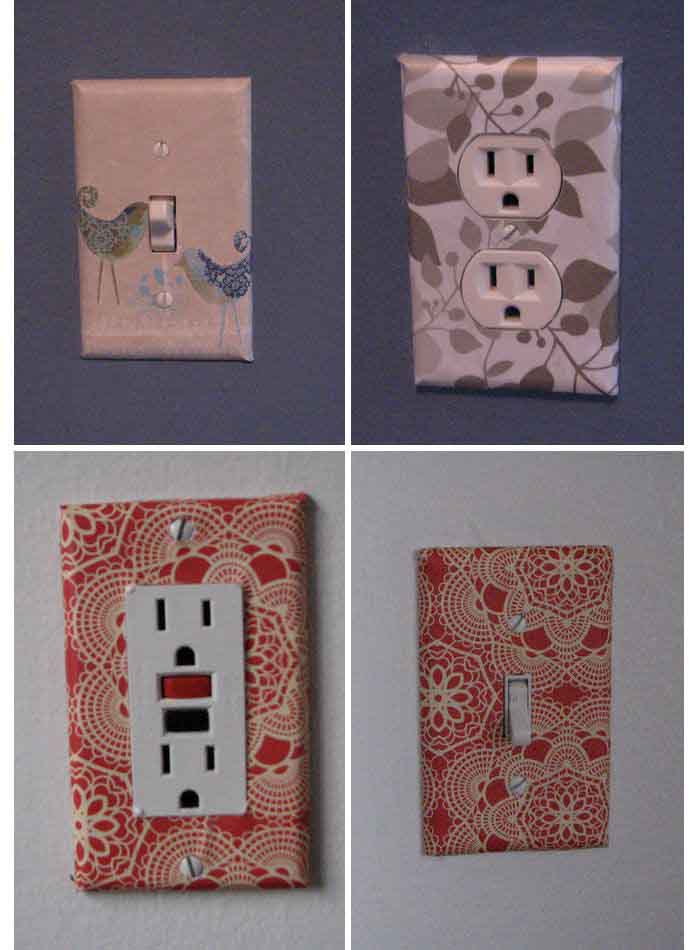 Beautify your home without spending hundreds of dollars by simply using wasted wallpaper to cover the sockets. This will immediately brighten your interiors!
Stenciled Lampshade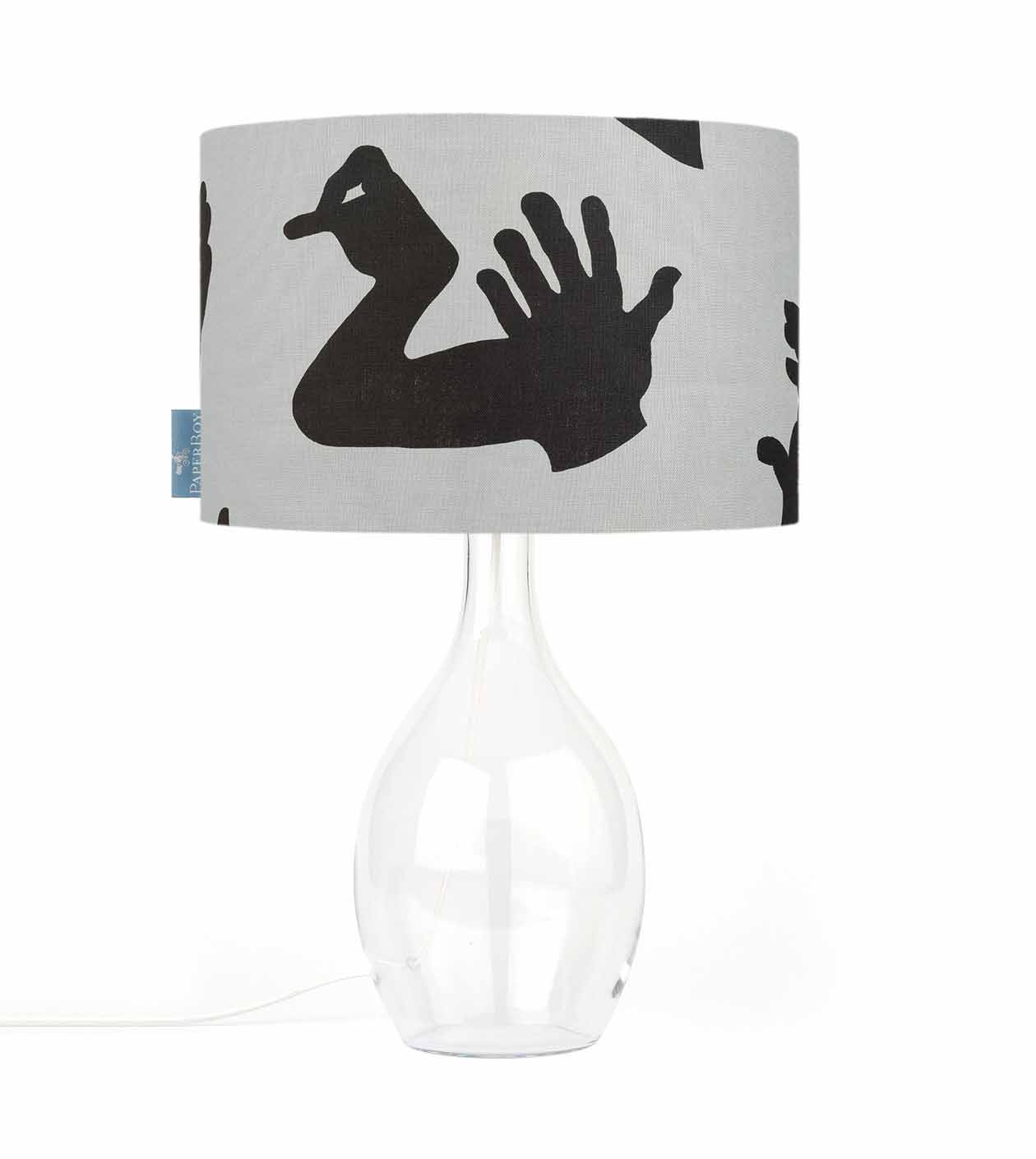 Decorating on a budget? Then create more textures in your room with stenciled lampshade. You can make one on your own or get lamp shades that can be customized with stencil drawings.
Book Stack Staircase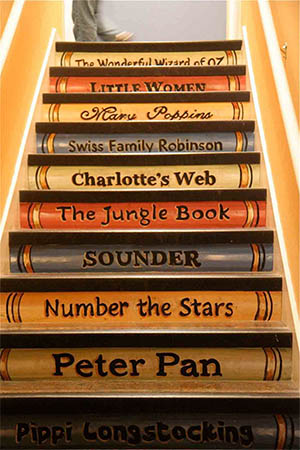 Love reading books? But don't have enough storage space for them? Then simply use your staircase for organizing your books. This open staircase design has boxes, where you can easily store a ton of books and access them whenever you want.
Washer & Dryer Makeover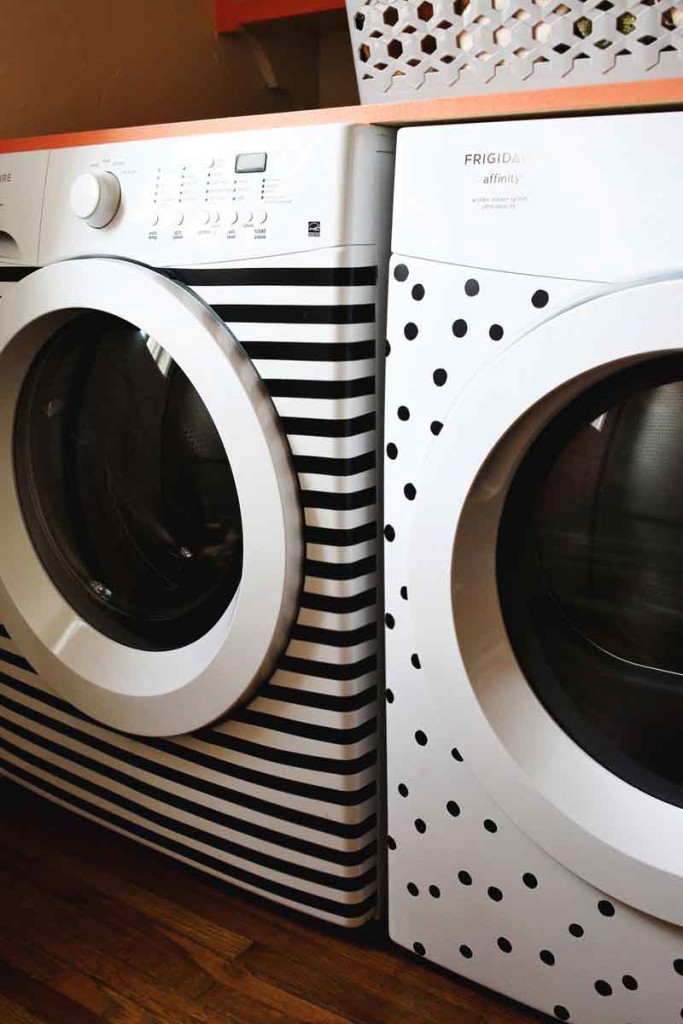 Cheap stickers and washi tape can be used for adding textures and brightness to boring washing machines. This is a budget home decorating idea that's fuss free to implement. If you are looking for guest bedroom ideas to transform your home, you can also apply these ideas to your guest room decoration too.
Stylize the Tiles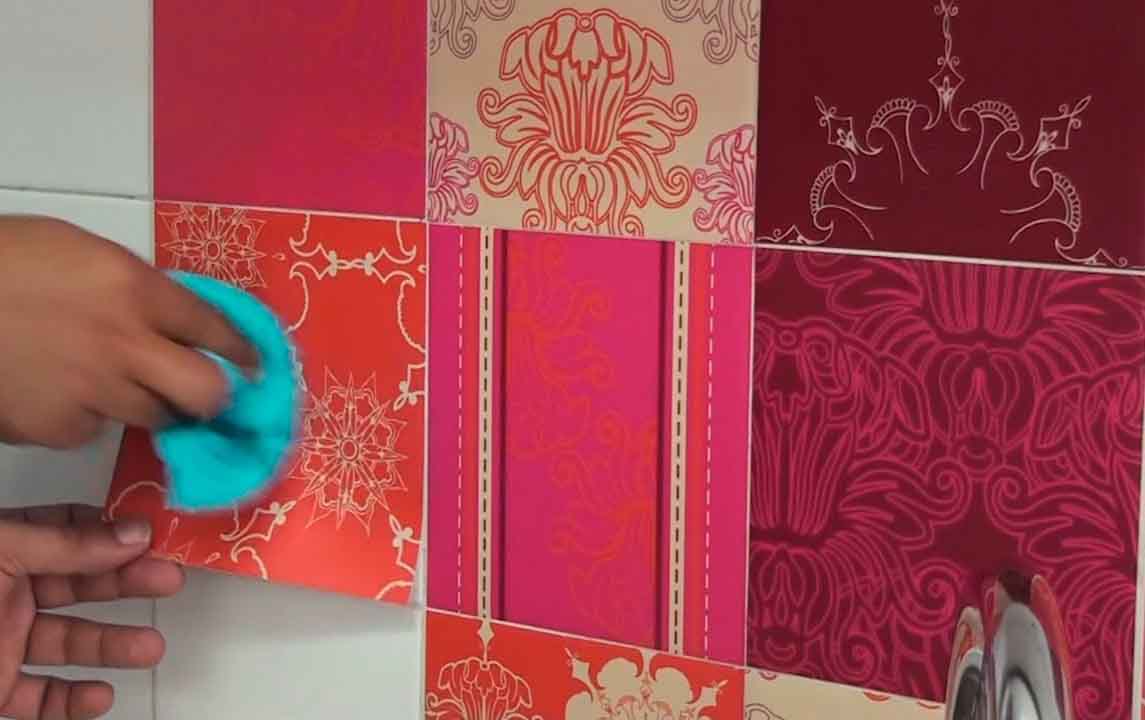 Re-tiling your bathroom can be incredibly expensive. However, you can change the look of your bathroom with inexpensive, waterproof tile decals. They are easy to paste, and you can experiment with so many prints, textures and designs.
Infuse New Life to The Old Furniture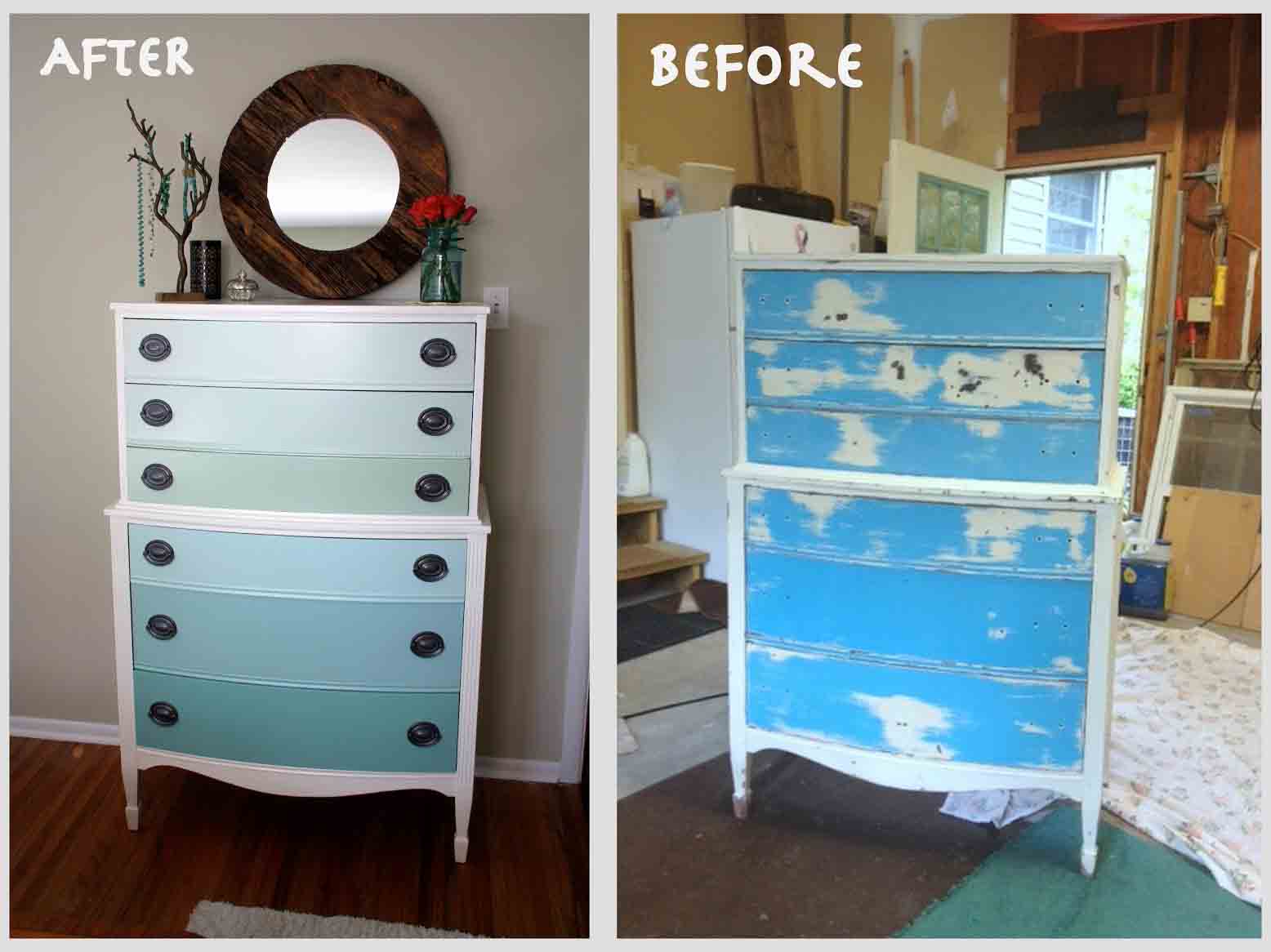 Give your furniture a makeover by painting it. Painting furniture, especially something simple like a storage box is quite easy. You can involve your kids in it and have a gala bonding time as well.
A Cheap Storage Idea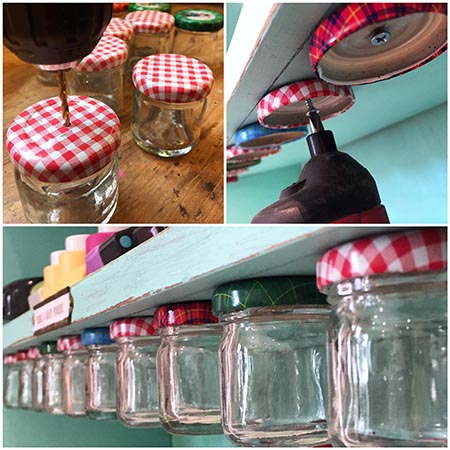 Create more storage space in the kitchen and add ethereal design to your home by screwing the caps of mason jars to the top of the shelf. Then, you can close the jars and keep them stacked through the screws when not in use, opening and taking them off when you want to use them. The cap stays on the shelf.
Designer Cork Board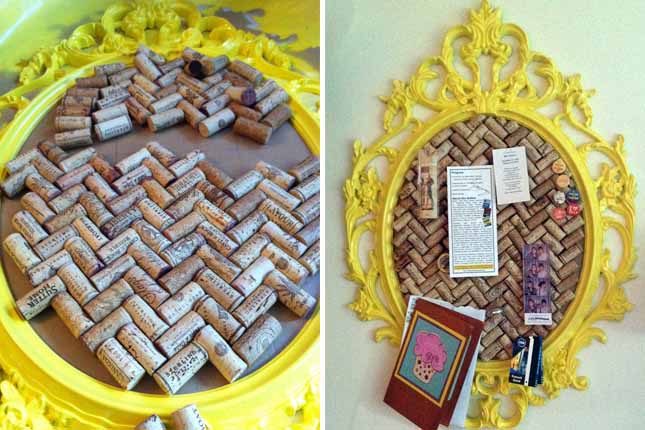 Want DIY idea for home décor on budget? Then try this. Simply keep all cork-screws from champagne and wine bottles around. Then, take an old picture frame, throw away the glass and paste those cork-screws in any fashion. Add magnets to it to hold your keys. Voila! You have a key holder!
Framed Photo Collage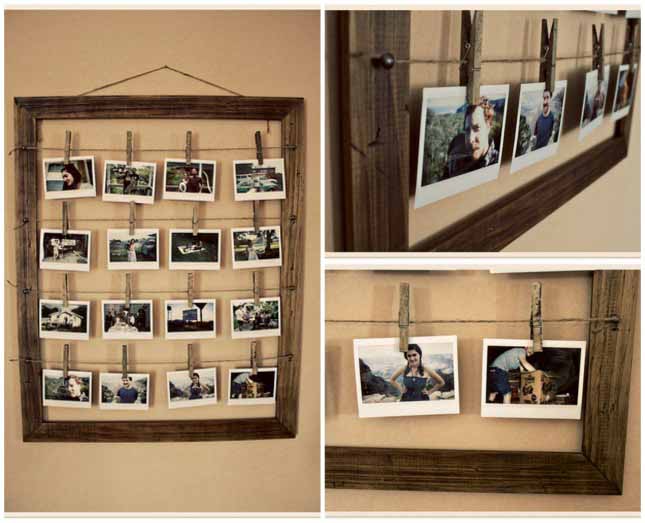 Use an old wooden frame and have clips with wires to hang your favorite photos. This rustic idea is hassle free, doesn't need a lot of money and provides ultimate place to showcase your memories.
Tried any of these DIY ideas for decoration on a budget, Yet? Share your experiences below!
Also Read: Recreate Your Home With Rustic Farmhouse Décor