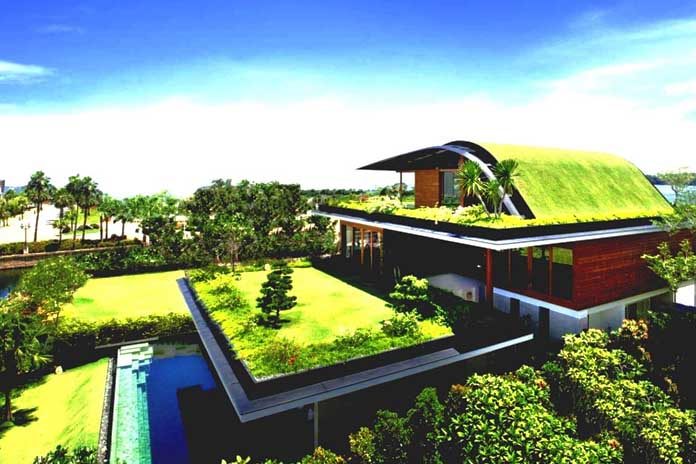 Roof Garden Design – Don't have a lot of space in your home? Don't have a door that opens to a backyard? Then try designing a garden on the roof! Rooftop gardens designs look beautiful. You can focus on larger plants, shrubs and trees that feature beautiful silhouette and have a peaceful, serene refuge for yourself and family.
A Rooftop Bastion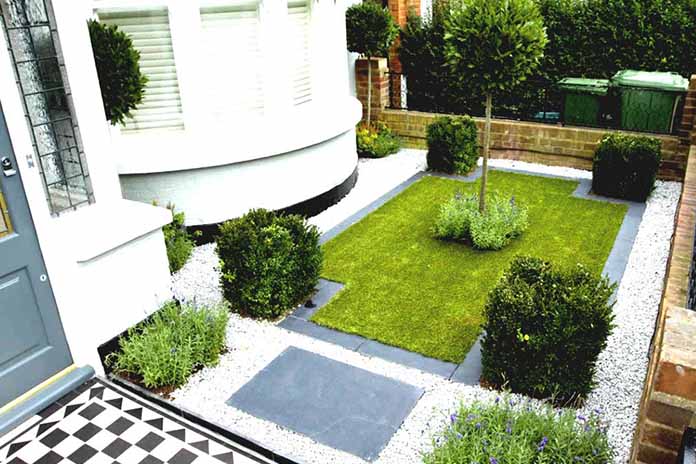 Incorporate clean geometric formation in your roof garden's design and it will look clean-chic-contemporary. Use circular or boxed shaped planters for keeping the layout crisp and in line. This formation is formal and can be used for rooftop office gardens as well.
Rooftop Poolside Garden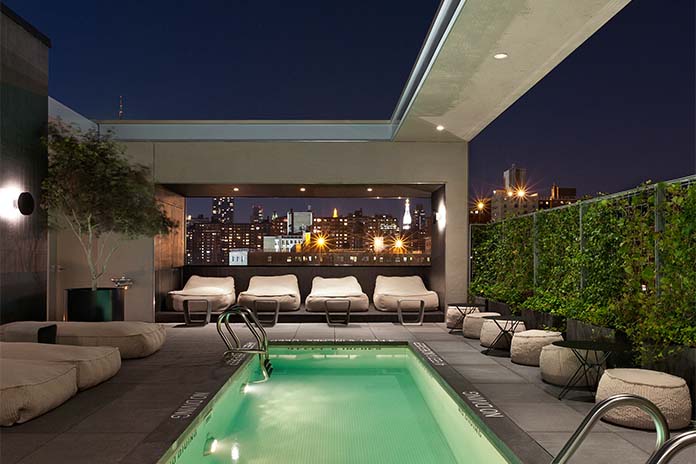 Just imagine the idyllic scenery of you relaxing in the pool with having the bliss of nature surrounding you. This roof garden design idea is excellent if you want a serene, relaxing place. Use large trees and shrubs to keep the area shady during summers.
Edible Roof Garden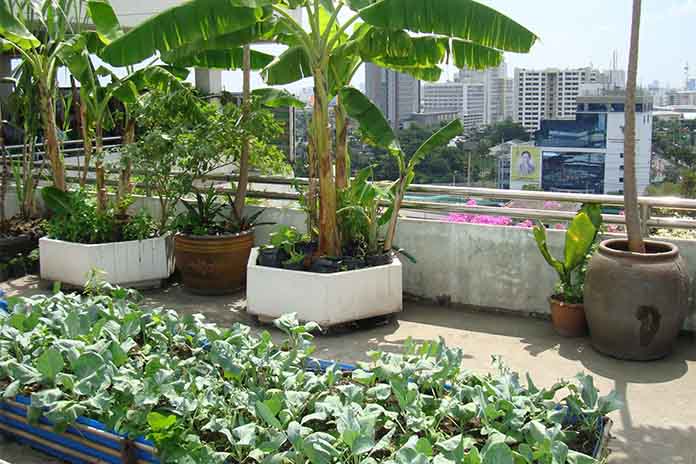 Growing edible seasonal plants on your rooftop is an excellent roof garden design idea. And you can try container gardening among other styles to grow fresh, organic produce.
Blissful Lighted Garden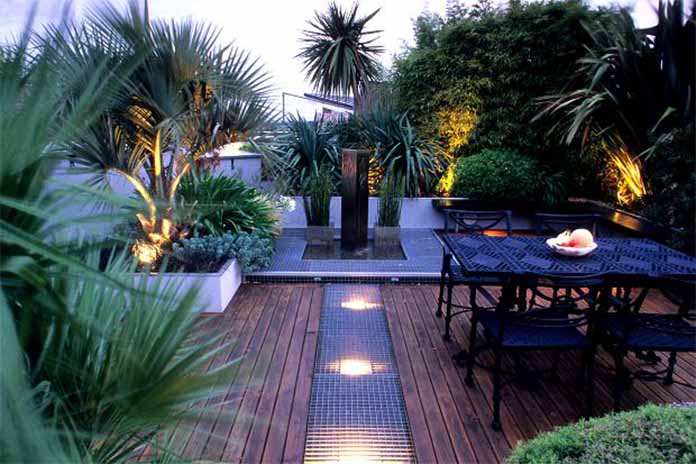 Fancy lighting fixtures are an excellent addition to terrace garden designs. They can be added close to the pots, near the branches or on the floor to reflect light and add a romantic feel to your place.
Cedar Patio Roof Garden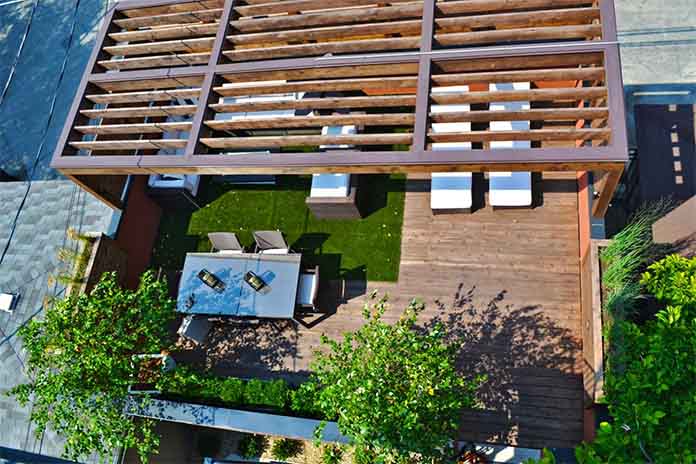 Cedar patios can be incorporated to your roof garden's design. Having a cedar patio allows you to enjoy those wonderful summer evenings and enchanting springs surrounded by nature.
Rooftop Garden Theatre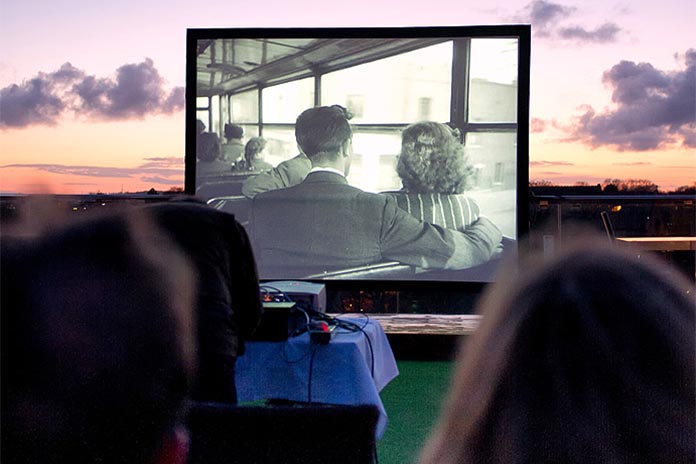 Add loungers, flat screen televisions and grab some popcorn and drinks to have your own mini theatre on the rooftop. An open theatre is an excellent roof garden design. Just ensure that you have protection for the screen from weather changes.
A BBQ Roof Garden Design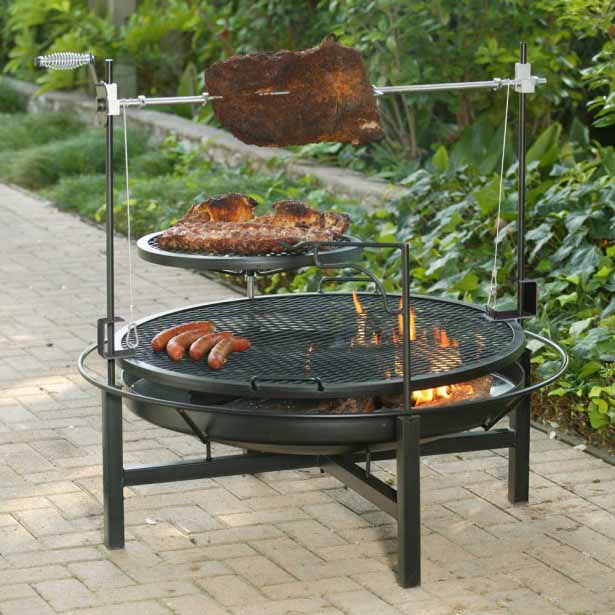 Enjoy the unmatched pleasures of catering to your guests with this beautiful rooftop garden design. Just ensure that the planters are smaller than regular rooftop gardens to promote more space for cooking. Add brick floors for a modern appeal.
Dining Enabled Rooftop Garden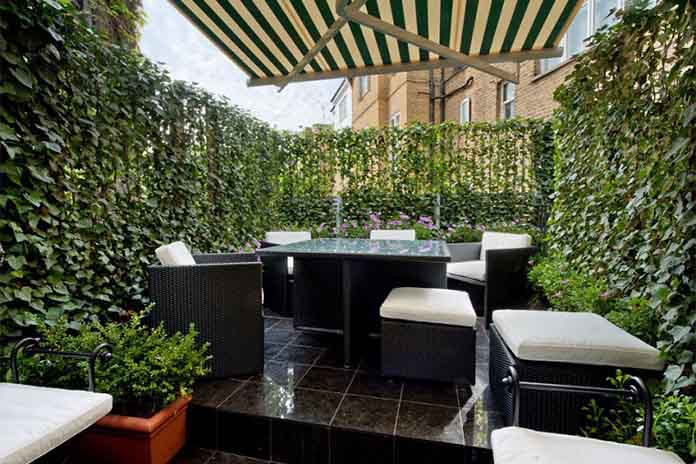 Lots of vertical shrubs on the sides make this terrace garden design perfect for enjoying fun dining experiences. It is so refreshing!
Also Read: Best Indoor Flowering Plants.
Musical Rooftop Garden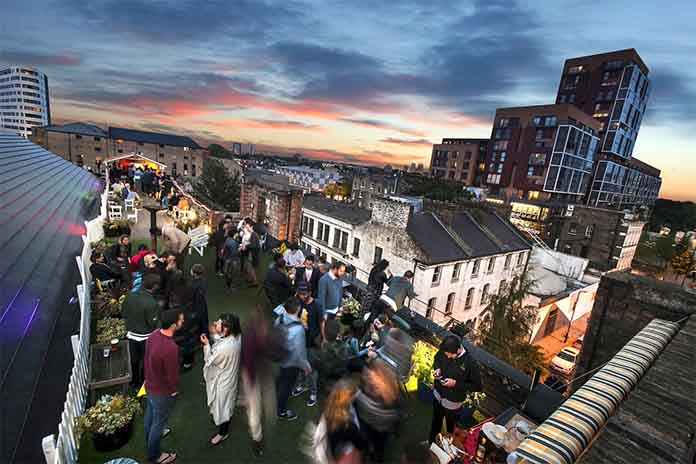 Container plants, with beautiful, manicured grasses can be a perfect place to host dance parties for your friends. This is one of the best rooftop garden design ideas for music lovers.
Swing In The Open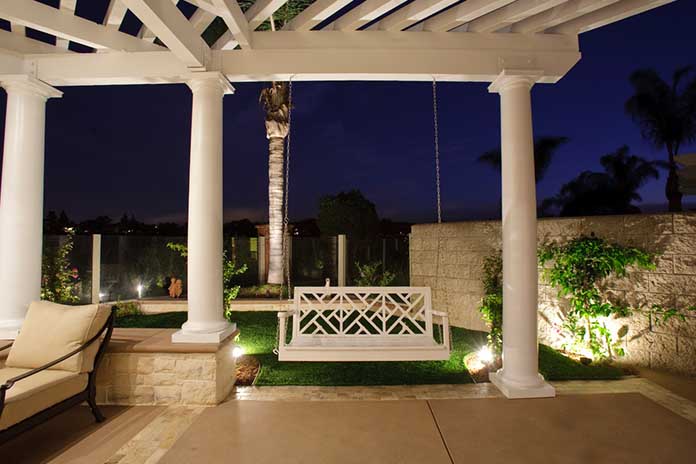 If you don't want to use the entire rooftop as a garden, then try adding marble or tiles to half of the floor and add a swing right into the middle of the garden. Use small planters for this roof garden's design.
Roof Garden With A Pond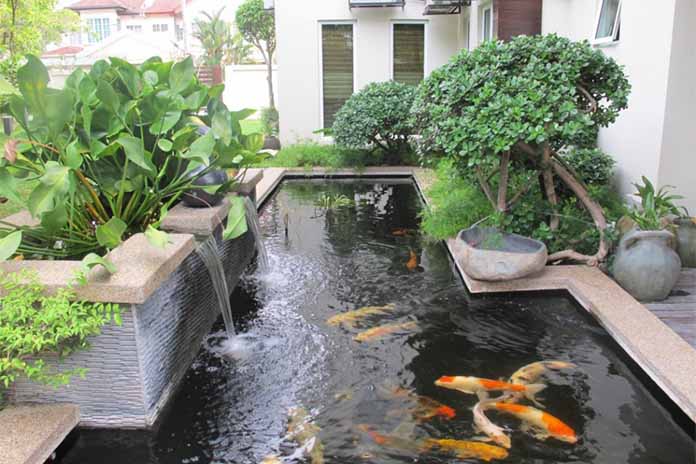 If pools can be constructed on rooftop gardens, you can certainly have a fish pond on yours. In case space doesn't allow for constructing one, don't worry, get an aquarium instead. The view of the fishes swimming either in the fish pond or an aquarium amidst the natural setup of the roof gardens design looks quite magnificent.
Roof Garden cum Living Area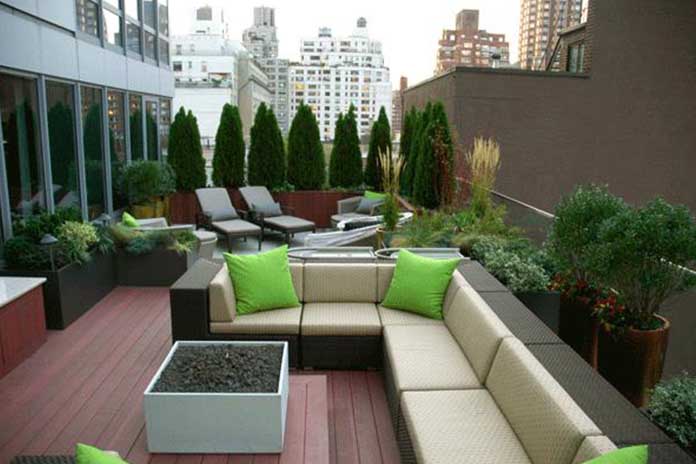 Expand your living spaces and think differently. Use large plants, add a lounger to your roof and have a living area right amidst nature. This rooftop garden design is excellent for catering to your guests and saves extra space in your home for extending bedroom, kitchen, dining or lobby.
Bar Rooftop Garden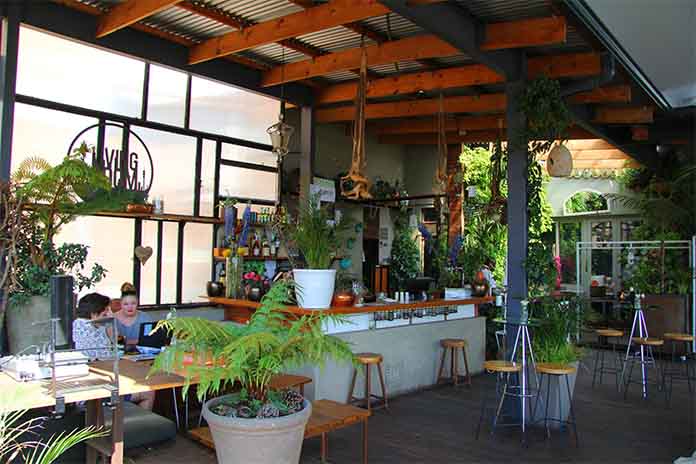 Stunning pots, planters and lots of indoor hanging plants can be used for this roof garden's design. Cover overhead to design a stunning bar that can be a conversation starter at your home.
Fancy Rooftop Garden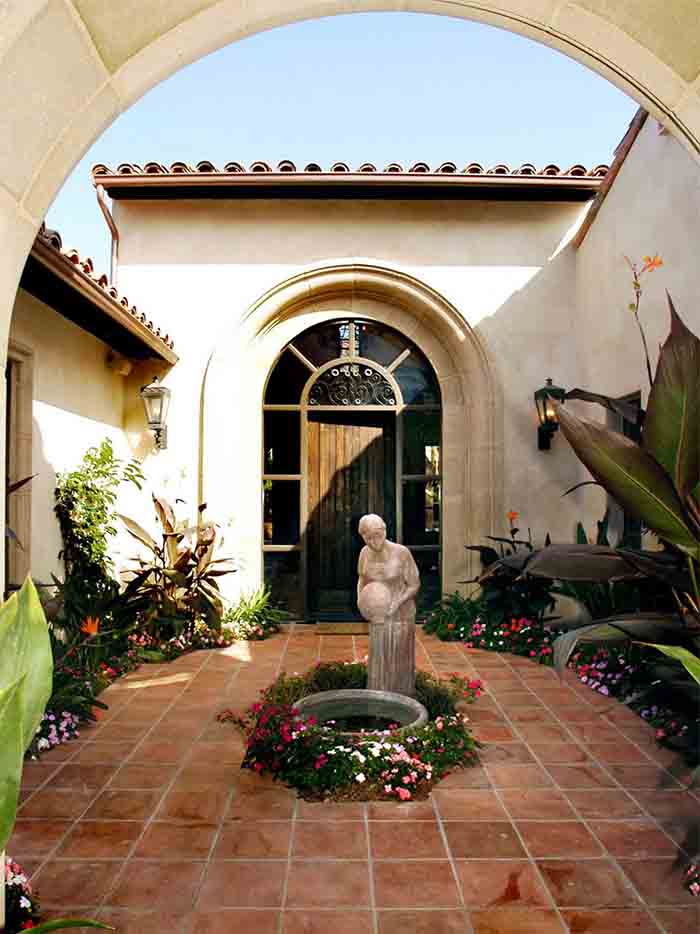 Experiment with antique artworks and fancy fountains in this unique roof garden design. But be practical in your approach as fountains require proper drainage systems and the lack of it can put you in a quandary.
Try these fancy rooftop garden designs for a beautiful home!
Also Read: 16 Indoor Herb Garden Ideas That Don't Take Much Space
14 Elegant Hanging Planters for Urban Homes