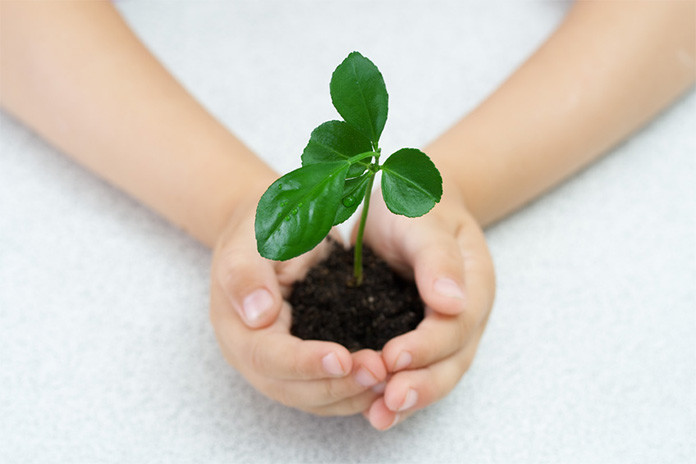 Gardening Lessons For Kids – Growing house plants is a fun, wonderful activity for youngsters, the involvement raises interest in their minds, and the little tasks undertaken make them feel happy. The humble responsibility furthers their curiosity and attentiveness in the project.
You can have beautiful indoor flowering plants that will make your child more motivated and disciplined. Firstly, while seeing the beautiful plants, they might expect the results of the plants they are growing. Secondly, you can also tell them to water these plants which will make them more disciplined.
Planting is magical for little kids and full of amazement when they look at the transformation of the seeds into various vegetables, fruits, or flowers, which they have sown with their hands. This endeavor augments their intimacy with nature.
Related: Gardening Is Good For Your Health.
What you sow is what you reap, is an old saying. Similarly, the habits cultivated in childhood always follow us into our future. Technology has entrapped our minds to such a level that our kids are rapidly forgetting the importance of nature. We have to understand the significance of the earth, environment, and creation.
Classroom tasks also feed a child's attraction towards horticulture. There is no need for a plot of land or pots of soil, a few simple things are required from are daily essentials and you can sow and grow a sapling. This is a practice, which involves the method of hydroponics.
"Hydroponics is a subset of hydroculture and is a method of growing house plants using mineral nutrient solutions, in water, without soil. Terrestrial plants may be grown with their roots in the mineral nutrient solution only or in an inert medium, such as perlite or gravel.
Some simple activities filled with wondrous and fun methods for little kids. To involve them in the practice of becoming nature-friendly and grow green, easy activities for classrooms."
If your question is "How To Grow Plants & Get Kids Interested In?" then try these house plants activities.