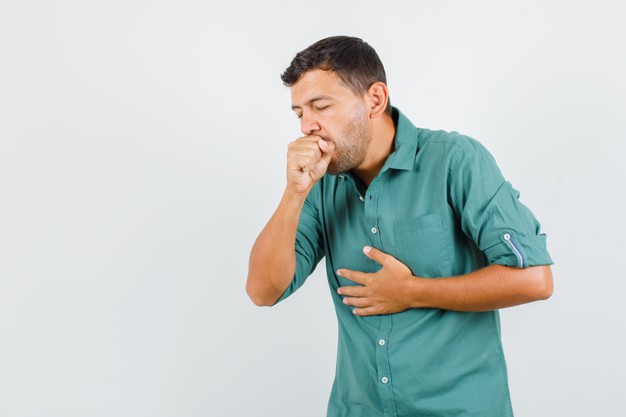 Before discussing how to get rid of cough, know some reasons why we get a cough. Cough has become a major problem among people of all age groups due to climate change and intense pollution in the air. Some other common causes are cold, influenza (flu), pneumonia, dust allergy, asthma, bronchitis, and nasal dripping.
It's a high time to consult a doctor if you've been coughing for a long time which could be more than 2 weeks. Because, due to some other reasons like chronic sinusitis, emphysema, heart failure, lung cancer, laryngitis, and tuberculosis. In case, if you are suffering from cough for the past 6 days, then you do not have to worry too much. Just use a face mask to avoid dust and pollution.
How to Get Rid of Cough at Home: 12 Best Remedies –
Lets explore some amazing ways of how to get rid of cough?
How to Get Rid of a Cough in 5 Minutes by Honey –
Honey is the oldest method for many people and it has been proven by many physicians to be the best home remedy to remove cough and many other diseases. It is an effective phlegm suppressant and also smoothens your respiratory system. Just take 2 teaspoons of pure honey or you can also drink lemon mixed honey tea to get rid of cough.
Make Honey Tea in 5 Minutes with These Easy Steps
Step 1. Boil 2 cups of plain water for 5 minutes
Step 2. Add a teaspoon of honey
Step 3. Get the tea into the cup and wait for 2-3 minutes then add 1 teaspoon of lemon juice.
You can also take plain honey to get rid of dry cough or throat dryness. Take 2 teaspoons before bed daily to remove your cough.
How to Get Relieve From Cough by Menthol Cough Drops
Do you know menthol cough drops also known as throat lozenges? Although, It may temporary solution but also the fastest way to get rid of cough. Ask the physician first if you having cough for a long time or if you are in a pregnancy period.
You should take 1 throat lozenges in every 2hrs to get rid of cough fast. For your children's safety try to keep them out of reach of children.
How to Get Rid of Dry Cough by Using Humidifier
A humidifier is a device used to increase humidity in the air. It is easily available in your nearest medical store or online stores. To remove your cough with the help of a humidifier follow this process. Inhale steam for 8-10 minutes by getting your nose near to the humidifier. Do it 3-4 times daily for a better cure of your cough.
Soup and Tea to Get Rid of Cough Fast
These warm soups will kill bacteria in your lungs and cleanse your respiratory system.
Tomato basil soup
Chicken and wild rice soup
Coconut curry soup
Harvest vegetable soup
Poblano chicken soup
Cleansing detox soup
Healing green tea and chicken soup
Butternut squash soup
Drink These Warm Tea to Get Rid of Cough Fast.
Honey tea
Ginger tea
Marshmallow root tea
Green tea
Thyme tea
Peppermint Tea
Licorice root tea
Related : – 11 Surprising Side Effects of Green Tea
How to Get Rid of a Cough Fast by Gargling Salt Water
Boil 1 cup of plain water for a minute and add half a teaspoon of salt to it. Stir the salt until it completely dissolves in the water. Gargle for 30 seconds by raising the head and follow this process by separating the water 5-7 times. This will kill your throat bacteria and reduce throat dryness. To get rid of dry and other coughs, you should gargle with salt water every morning.
How to Get Rid of Cough Naturally by Herbs
Take tea every morning that contains flavonoids such as celery, parsley, red pepper, peppermint and etc. You can make parsley tea at home to get rid of your cough fast.
Follow These Steps Make Thyme Tea at Home
Step 1. Take one cup of plain water and boil it.
Step 2. Add 2 teaspoons of crushed oregano to it.
Step 3. Serve it in a cup and cover the cup for 10 minutes
Step 4. Sip it at home to get rid of your dry cough
Get Relieve From your Cough by Vitamins
Regularly consume vitamin B12 rich foods such as trout, milk, yogurt, ham, salmon, beef liver (non-veg), and clams. These foods are best for the quick treatment of chronic cough without any medical treatment.
Get Relieve From Cough by Bromelain
Eat more bromelain-rich fruit such as Kiwifruit, Ginger, Asparagus, Sauerkraut, Kimchi, Yogurt, Kefir, and pineapple. These fruits are the best to cure dry cough and throat dryness.
Steam Inhale to Clear your Cough Faster
Steam inhale are best for throat pain, clearing the lungs, and increasing the level of body moisture. Boil the plain water on a full stove for 10-15 minutes to take the steam inside.
Take that water in a thick mug and while cover your head with a towel. Keep your head 8–12 inches away from the steam and slowly steam through the nose for 2–5 minutes. The water is really hot so be extra careful when steaming.
Stay Hydrated to Get Rid of Dry Cough
There are some amazing benefits of being hydrated throughout the day such as good respiration, an energetic body, better blood circulation, and more. We should take at least 10 glasses of water a day. You can also create an alarm in your phone to drink water regularly at the appropriate break.
Ginger to Get Rid of Dry Cough
Take These Combinations of Ginger Tea to Get Rid of Cough in 5 Minutes.
Ginger + Tulsi tea
honey drink + Ginger
Ginger + Lemongrass tea
Lemon drink + Ginger
Raw Ginger root tea
Turmeric to Get Relieve of Dry Cough
Did you know how to get rid of cough with the help of turmeric? Antioxidants and inflammatory agents present in turmeric provide you relief from cough. It also has other health benefits to fight problems such as heart disease, depression, cancer, and anxiety.
Final Says About How to Get Rid of Cough
By adopting these easy remedies, we can get rid of cough easily at home. Lemon and ginger are natural medicines for cough patients. To get relief from your cough, steam regularly, avoid oily foods, and chilled items like Ice Cream.
We hope you have found the right answer for how to get rid of cough naturally. If yes, share it with your friends so that they can get rid of the cough.
Also Read : How To Get Rid of Dandruff