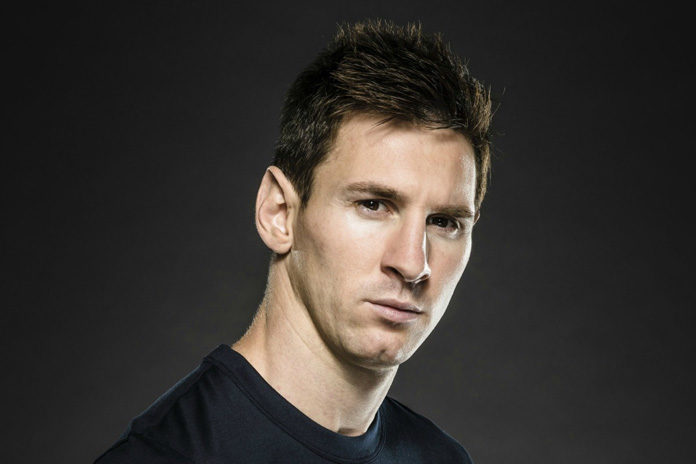 Messi Haircut – As it is said, Lionel Messi is a player from another dimension. Messi haircuts always in trend, he master of his trade, the coolest dribbler of the game, this Argentine player has taken the game of Football to another level. Though vertically challenged in comparison to other fellow players, his height couldn't stop him from becoming the most dreaded forward in the field.
Also Read: How to Get Rid of Dandruff.
Lionel Messi, the Barcelona prodigy defines the game in his way and his left foot magic leaves every spectator awestruck. However, this superstar always remains in the limelight because of another promiscuous reason, i.e. his haircut. Since the beginning of his game, he has come up with a different hairdo every season.
Presently Lionel Messi Haircut was a trending topic everywhere because of his latest unusual appearance. Let's see how this guy has tricked with his hair.
Messi Haircut In Initial Days: Born on June 24, 1987, Lionel was suffering from hormone deficiency. He moved to Spain at the early age of 13, when Barcelona FC agreed to pay for curing his hormone deficiency syndrome. Flaunting long hairs he became a star in few days. His height couldn't affect his performance. Well, Messi wasn't focusing much on his haircut as he had to focus much on his upcoming illustrious career.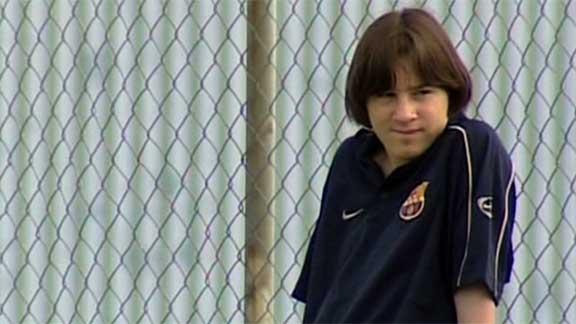 Young Messi with a Cool Haircut: When he reached the age 17, till then he had already scored 37 goals in 30 matches for whichever team he played with. His tales of magic was reaching beyond countries. At the same time, he had started experimenting with his hairs. He started giving some curls to his long locks and dyed a few strands.
It gave the young Messi a perfect teenager look yet stylish. This Messi haircut with long hair with the center parting or hippie hairdo gave him a fresh look.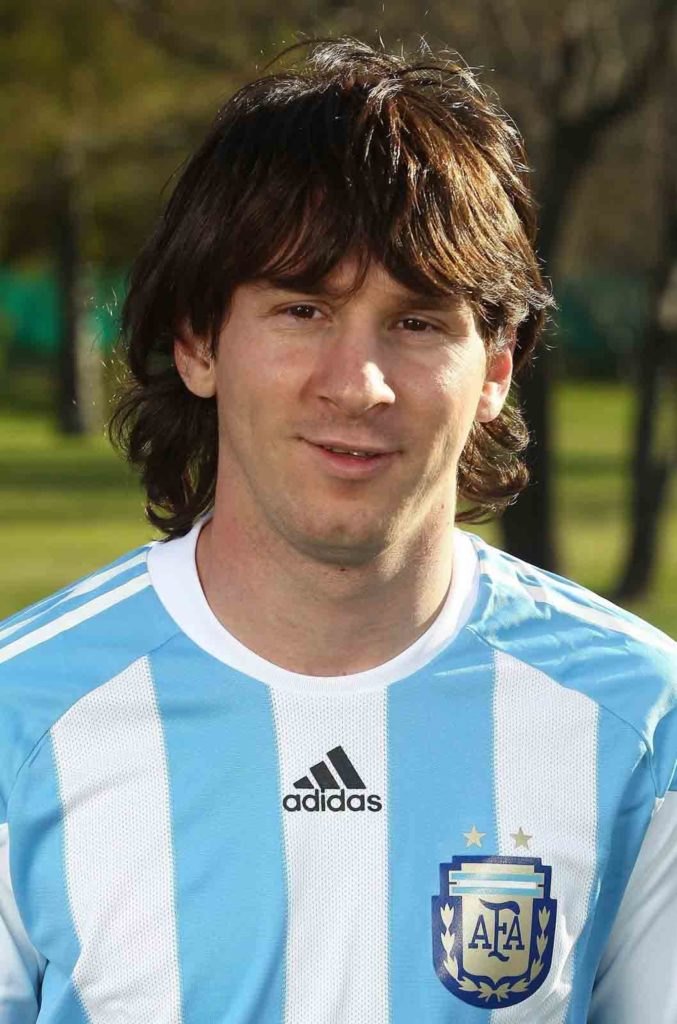 Early Days in Barcelona Senior Squad: In 2004, at the early age of 17, he moved to the senior squad of Barcelona FC. He became the youngest player to score a league goal at that time. While becoming a virtuoso in his game, he had to maintain his looks in sync with his persona.
Hence, he experimented with a new look by cutting down his hair a bit. This all new Messi haircut with trendy medium shape gave him a matured look.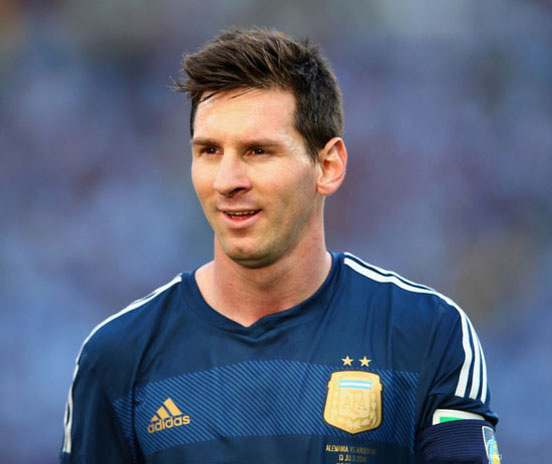 The Goal to the Future: Though having short stature, he steered Barcelona to the summit of success. It felt like as if he was repaying his club in return for the treatment he received for his growth hormone deficiency syndrome. He grew into 5 feet 7 inches, and his over the head appearance also changed back swept quiff with rising front and temporal lobe.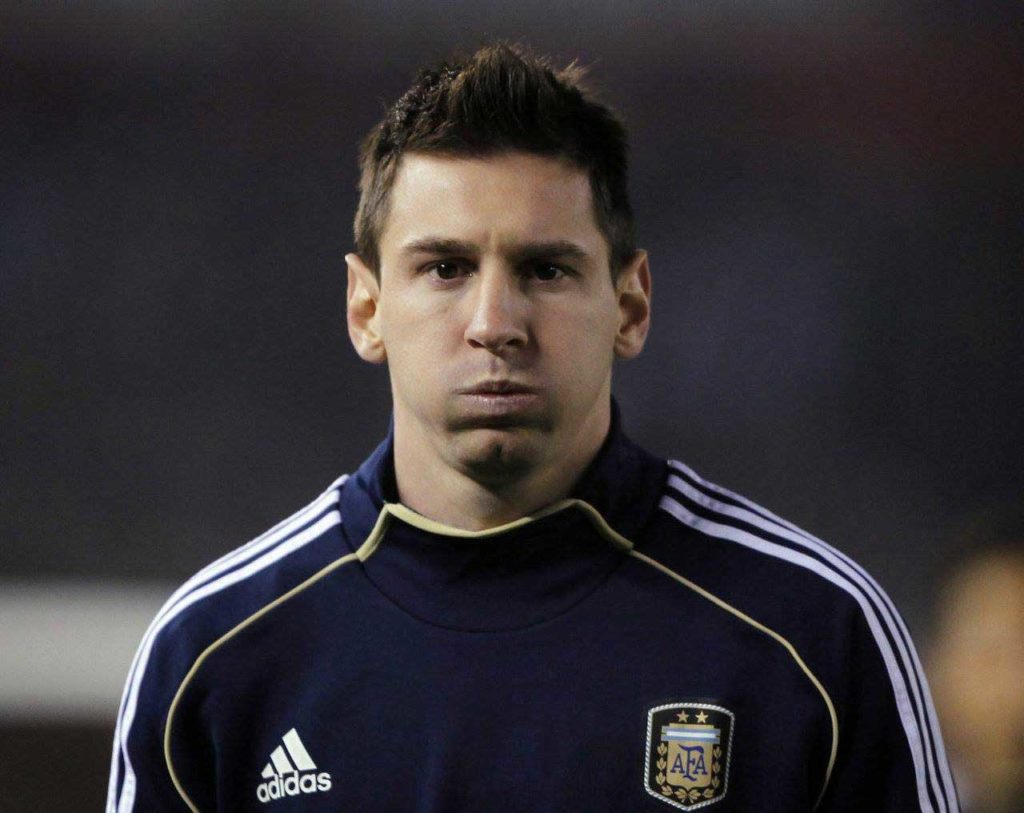 In the meantime, he received citizenship of Spain and finally he was allowed to play in Champions League, the Godfather of all the leagues that happen across the word. With every match played, he had to enhance his skills as well as stamina. Maybe the added pressure forced him to cut his hair more short to lift the burden of his head.
The Evolving Champion: With a hat-trick in El Clasico in 2006-07 season, he became the household name. A tiny guy is dribbling the ball like no one has seen before.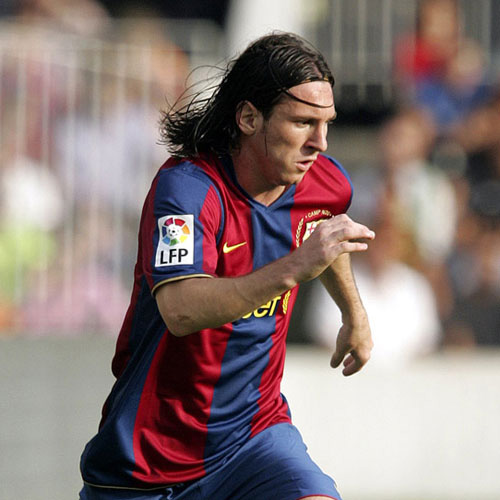 Moreover, it took no time for the people to notice that his abilities to maneuver the ball in the field was kind of similar to Maradona's. Hence he was labeled 'Messidona'.
In this process, no one knows what persuaded him to go back to his long yet straight hair again. Ace dribblers like Ronaldinho, Zlatan Ibrahimović, were having long straight hair back then. This might have forced him to join the league of champions as well as hair styles.
The Unbeatable: It was a difficult task for all the opponent defenders to tackle this ace sprinter. With unparalleled speed, he was gushing through the barrier of defenders to put the ball in the net. He had already carved his niche.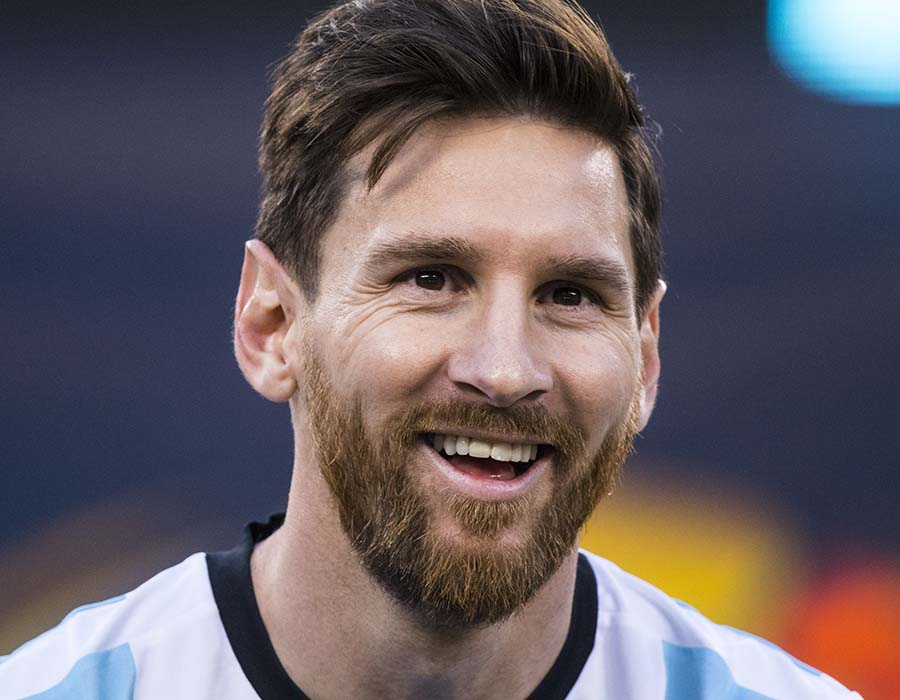 He was writing his history. Records after records were being broken. Few of them were his records. The hunger of netting the ball was injected into his blood. Peer rival Ronaldo was giving him neck to neck fights regarding some goals. Moreover, this gave him a professional look with a pompadour comb over.
For the first time he was flashing his facial hairs and it was giving him a damn serious yet professional look. Well, he maintained this all new Messi Hairstyle for quite a few years.
The Unexpected: The recent season was quite a setback for Messi. The Copa America final loss to Chile in June 2016 forced him to quit from national football team of Argentina. Later he joined back, however. To overcome the bad dream, he came up with an unexpected look.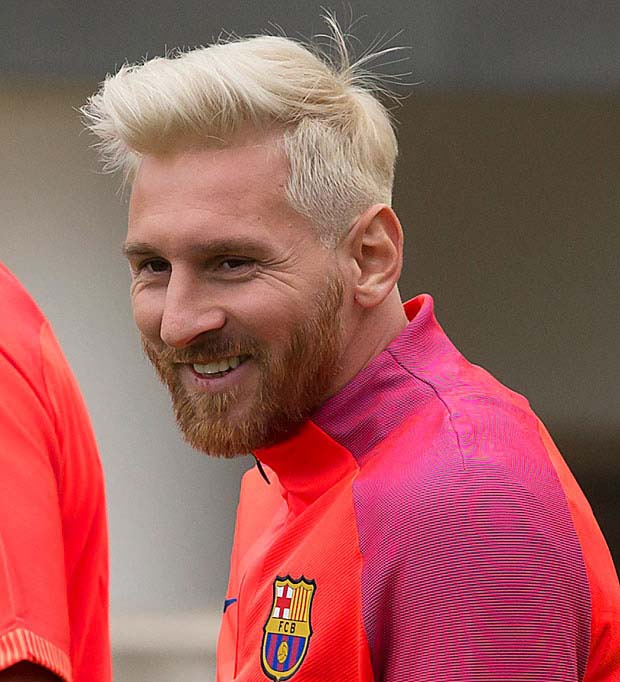 The facial hair remained intact while he went blond. This new Messi Hairstyle was a complete shocker for everyone. He went for a much-needed vacation with his girlfriend in Ibiza after the devastating loss in Copa America final but no one knows what transpired & he went blond suddenly. Social Media reacted heavily to this with mix feelings.
The latest hairstyle of Messi is the weirdest one of the lot. Nevertheless, the Lionel Messi Hairstyle has now become a brand to follow. Having worldwide fans has its perks and people are looking after him as a role model.
No matter how much changes in looks this player undergoes, he will always be the star he is destined to be.
Also Try: Tom Cruise Hairstyles.