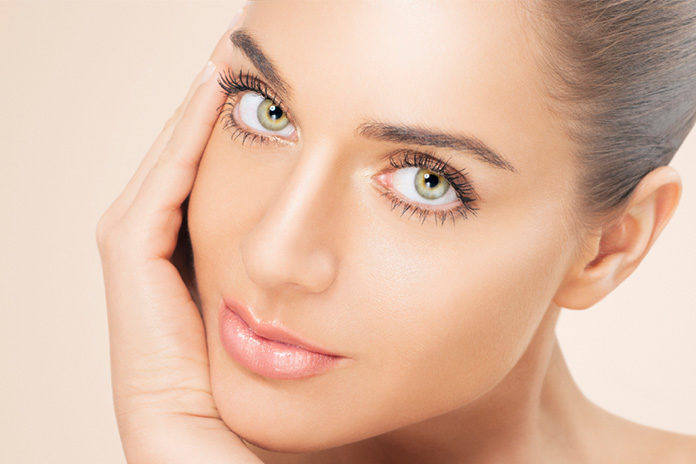 Do you less confident because of under eye wrinkles? Eyes are the most important feature of your face which helps you to speak more than words ever can. Enhance its beauty with the marvelous tips.
Wrinkles under eyes can expose the entire beauty of your face. Your under eyes skin area is very thin and sensitive. So, wrinkles are more prominently visible as our skin ages.
Wrinkles & Fine Lines are the common sign of old age. The collagen present in the skin is lost due to aging. However, today, the sun's UV rays and radicals speed up this process more and make your early signs of aging visibly.
Before it's too late, conquer them through treatment!
Here are some of the miraculous home remedies to overcome under eye wrinkles.
Let Your Eyes Be Treated & Pampered The Way They Should Be.
Coconut Oil: Apply coconut oil on your skin to make your skin-tight and help you from getting rid of under eye wrinkles. Leave it for 10 minutes and rinse it thoroughly. Practice it daily for best results. Plus coconut oil is also great for hairs.

Pineapple Juice: Pineapple juice contains vitamin C and active enzymes known as Bromelain. The Bromelain is a natural form of alpha hydroxyl acid that will help in the treatment of under eye wrinkles. Leave this juice on your skin for 20 minutes and wash it. Make it a habit. It helps in reducing fine lines and under eye wrinkles too.
Also Read :Pomegranate Juice Benefits
Milk Powder and Honey: Honey will give you a glowing skin while milk powder will make your skin wrinkle-free and softer. Take 2 spoons of honey, 2 spoons of warm water and 4 spoons of milk powder. Make a homogenous paste then apply it on your face. Leave it for 10 minutes and wash it off. Practice it on the daily basis.
Water: Drink at least 8-10 glasses of water every day. Drinking water will hydrate your skin. Water is the best resort for prevention of wrinkles.
Sandalwood Powder: This is the very ancient remedy which has been used from antiquity to get perfect wrinkle-free, glowing and flawless skin. Rose water gives a pinkish tinge to your skin. It is also a helpful remedy for acne.
Take sandalwood powder and mix it with rose-water. Make a smooth paste without any lump and apply it on your wet face. Leave for 15 minutes till dry and wash off gently. This is one of the best treatments for under eye wrinkles.
Egg White: Take an egg and separate its white part. Take 2 tablespoons of glycerine or rose-water (anyone available) mix it in the white part of the egg and stir well. Apply it on your under eye wrinkles. This is one of the most efficient treatments for under eye wrinkles. You can also use on hands for wrinkle removal. It will boost-up your life again.
Yogurt Mask: Take 1 tablespoon of yogurt with ¼ cup of smashed banana, 1 tablespoon of honey and ½ spoon of orange juice. Blend all ingredients together and apply it on your face and neck. Leave it for 15 minutes and wash it with cold water thoroughly. Cold water improves blood circulation.
Milk Cream Face Pack: Take ¼ cup of milk cream with 2 tablespoons of honey and an egg white. Mix it all together. Apply it on your face & leave for 10 minutes. Wash it. This treatment will make your skin softer, healthier and glowing. Also, it will reduce you're under eye wrinkles.
Rose Lotion: This is a very nourishing home remedy for wrinkles and dry skin. Take rose water, glycerine and lemon juice as per the mixture you want. Mix all ingredients. You can store in a bottle. You can use it on your body and face. Use it at night before you go to bed. This will give 24 hours' nourishment to your skin.
Curd Mask: Take 1 tablespoon of curd, ¼ cup of gram floor and mix with a pinch of turmeric powder. Apply it on our face and leave it for 15 minutes. This home remedy will make your skin supple and wrinkle-free.
Prevention is better than cure. Here are some quick tips for a healthy and exhilarated life:
Don't use beauty products containing harmful chemicals.
Use goggles and apply a sunscreen with SPF 20 when you go out in sunlight.
Don't stress yourself.
Take adequate sleep. At least 8 hours' sleep is the must at night.
Apply skin tightening mask once in a week. Use facial products containing natural oil.
Wake up before the sun rises and practice yoga. Follow a healthy lifestyle.
Quit smoking.
Take balanced diet and avoid junk food.
Eat more fibrous fruits and vegetables.
Don't use soap around the eyes.
Use a moisturizer for face twice a day.
Be Happy! Stay Beautiful! Stay Young!
Also Read: Bedtime Beauty Tips.