Beauty Tips for Face – Attaining flawless, glowing and clean skin is everyone's dream! However, how many of us make an effort to convert this dream into reality? Well, if you are adamant to get a beautiful skin and to look for some natural beauty tips, we unveil top ten face beauty tips that can work wonders for your skin.
Also Read : Top Ten Summer Skin Care Tips To Follow
Let us first discuss the basic natural beauty tips for face according to the skin types. By following these simple steps, your skin will become ready to receive the total effect of further remedies.
Basic Face Beauty Tips for Oily Skin – Eat more vegetables and fruits. Use good face-wash with natural ingredients. Keep your skin clean.
Basic Face Beauty Tips for Dry Skin – Wash your face with cold water. Use good quality moisturizer wherever and whenever you can. Treat your skin delicately while using a towel.
Basic Face Beauty Tips for Normal Skin – Keep your face clean. Apply moisturizer once in the morning and also before going to sleep. Was your face thoroughly every morning.
Basic Skin Care Secret for all Skin Types
Wondering how to get beautiful face? Start by following a 3-step skin care regime. This regime is counted not only in essential beauty tips for the face but also in glowing face tips. Irrespective of what skin type you have, you should follow a basic skin care regime which includes the following steps:
1. Cleansing – Once you have washed your face, cleanse it. You do not use an expensive cleanser for that. Take a cotton ball and dip it in non-boiled fresh milk. Squeeze the extra milk and rub the ball gently on your face in circular motion. It will not only cleanse your face but will also give it a natural glow.
2. Toning – Use rosewater to tone your face. Toning is a vital step that should not be   avoided as it lets the moisturizer work properly.
3. Moisturizing – You may use coconut oil for dry skin and aloe vera gel/jojoba oil for oily skin as a natural moisturizer.
Now that you have learned the basics, it is time to move on to some easy yet very useful beauty tips for face. For your ease and better understanding, we have divided these tips into three broad categories as given below.
Food Related Face Beauty Tips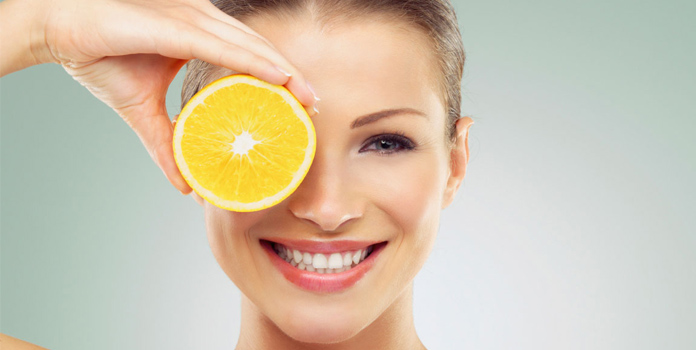 1. Vitamin C – Start your day with some fresh fruits juices that contain vitamin C. It helps you get a natural glow in your skin.
2. Sufficient Water – Drink at least 10-12 glasses of water to keep your skin hydrated. Remember, a well-hydrated skin means a younger looking skin!
3. Include More Fruits & Vegetables in Your Diet – This is one of the best fitness tips for women! It helps you get a beautiful skin and aids in weight management too.
4. Avoid Junk Food – Junk food is not at all healthy. It gives you unwanted fat and unhealthy skin. So just avoid it!
5. Follow Healthy Eating Habits – Eat at a proper time, do not keep munching at late hours, and similarly, many other eating habits can affect your skin and health to a great extent. The point is to eat healthy food and in a healthy way!
Lifestyle Related Face Beauty Tips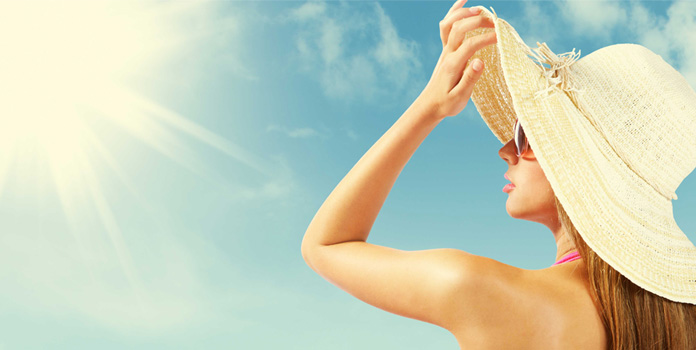 1. Sun Protection – Always apply a sunscreen lotion before stepping out of your home. This guards you against tanning and several other skin problems like acne etc.
2. Workout Plans and Programs – Beautiful skin is not just about taking care from outside. You need to sweat up so that you get a nice body along with the beautiful skin. Sweating opens up pores of your skin and lets your skin breathe properly.
3. Remove Makeup – Never sleep with makeup on your face. Remove it completely before going to bed.
4. Good Sleep – A good sleep acts as a natural facial for your skin. So try not be up for late hours. Get sufficient sleep of at least 7-8 hrs.
5. Follow Healthy Habits – Stay away from smoking, drinking or any other bad habit. They not only put a negative effect on your health but also give you dull and old-looking skin.
Everyday Beauty Tips for Face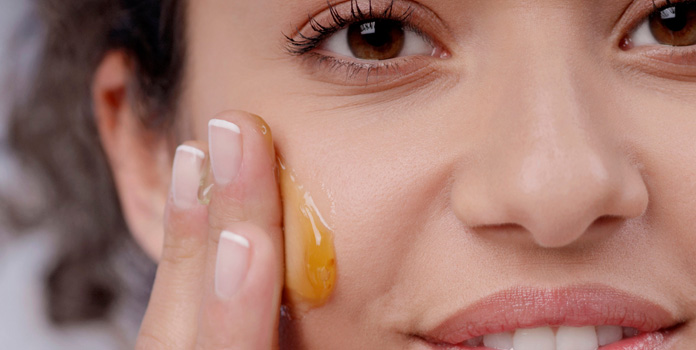 1. Prioritize Home Remedies over Market Beauty Products – Yes! That is true! There is a home remedy available for almost every skin problem. Just check your needs and use home remedies accordingly.
Most of the beauty products available in the market contain a chemical that can bring disaster to your skin in the long run. On the contrary, the home remedies let you use natural ingredients and that too in the comfort of your home.
2. Use Honey – Honey is a natural moisturizer. It is an excellent moisturizer for all skin types. Also, it utilizes very less time to apply honey.
3. Go for a Papaya Mask – Apply fresh papaya pulp on your face and skin. It is an amazing face mask for all skin types and brings an instant glow. It also softens your skin.
4. Use Less Makeup – A simple kajal (kohl), mascara and lip-gloss are enough for getting an attractive look. Avoid using foundations or compacts on a daily basis.
5. Stick to Same Beauty Products – Do not keep changing your beauty products. Stick to one good quality product that suits your skin.
Following these Beauty Tips for Face will give you remarkable skin results! Just be patient and keep following these good rules.
Also, if you have got a skin secret which you want to share with us, do write to us. We will love to know the secret of your perfect skin!
Also Read : 13 Beauty Habits You Must Follow Before Bedtime For Your Skin