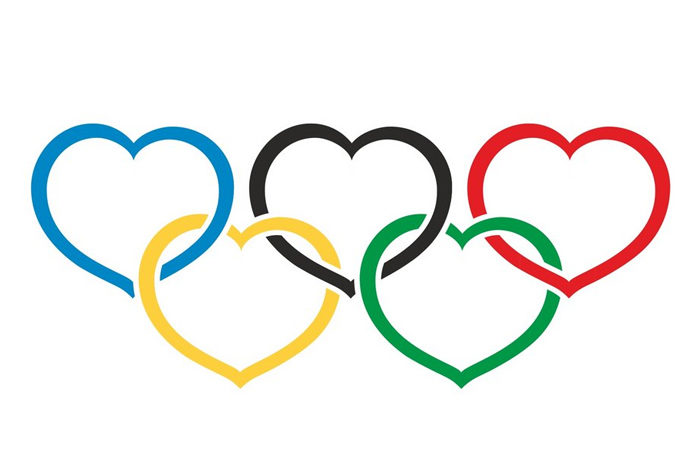 Olympic Couples – Imagine taking your love and relationship in the field of games and sports and bonding with each other while preparing for competitive games! These Olympic couples who are madly in love with each other have taken their relationship to an altogether different level by competing together in Olympic Games.
Related: How to Be The Best Boyfriend In The World?
After all, what can be better than your partner not only understanding your hectic work and preparations but also taking part with you! These Olympic couples won the heart of their fans with their larger than life love stories.
You are guaranteed to be inspired to reconsider your relationship goals and may take a sport with your partner and build a deeper connection with him/her.
Let's have a look at these 11 adorable Olympic Couples who redefined their romance by appearing together in the most prestigious sporting events in the world:
1. Golden Couple- Laura Trott and Jason Kenny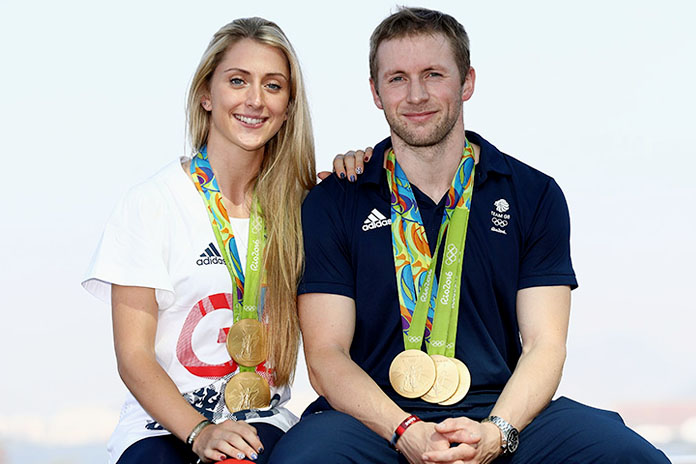 Laura Trott and Jason Kenny do not just look cute and lovely together. They are also the most successful Olympic couple as they share ten gold medals in cycling between them. Out of these, they won 5 Gold medals in the recently concluded Rio Olympics. Laura also has the highest Gold medals among British women. This lovely couple began dating in 2012 and got engaged after two years in 2014.
2. Evergreen Couple- Brianne Theisen-Eaton and Ashton Eaton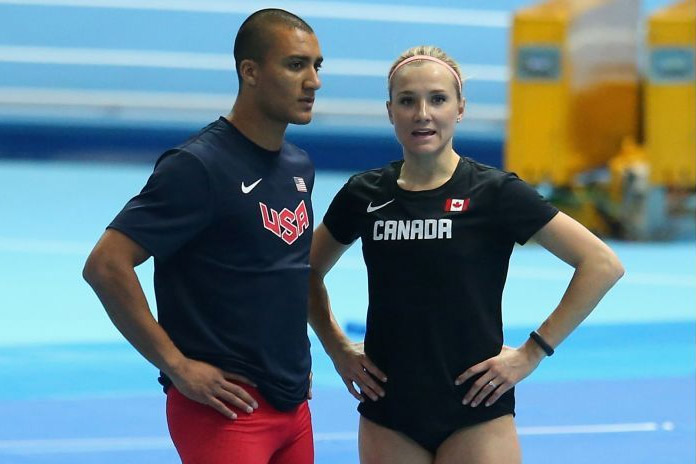 Take a look at their Instagram accounts with romantic dates in places like Great Wall of China and Swiss Alps and you will see why this couple is a fan favorite.
What is even more interesting is that the pair does not play from the same country as decathlete Ashton Eaton is on the track team of USA whereas heptathlete Brianne is from track team of Canada. They first met during a competing event of University of Oregon track team and got married in 2013.
3. Same sex married Olympic couple: Couple- Kate and Helen Richardson-Walsh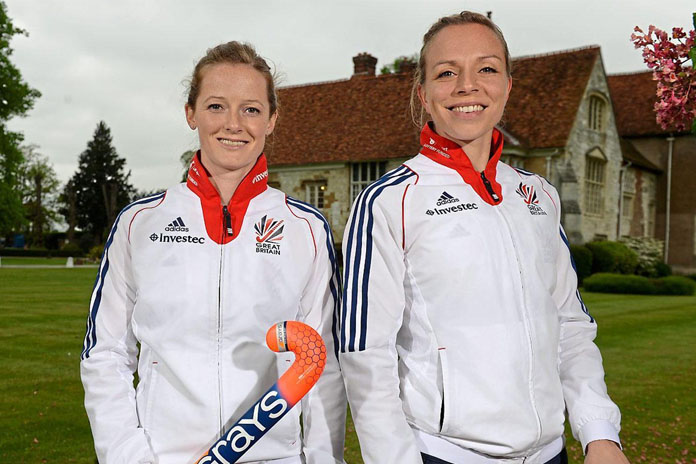 The British hockey team boasts of the first gay married couple who appeared in Olympics together. The childhood friends, Kate and Helen have been teammates for over 20 years but only began dating since Beijing Olympics in 2008. Eventually, they got married after the London Olympics in 2013.
4. Perfect Love Story of Chris and Gabby Adcock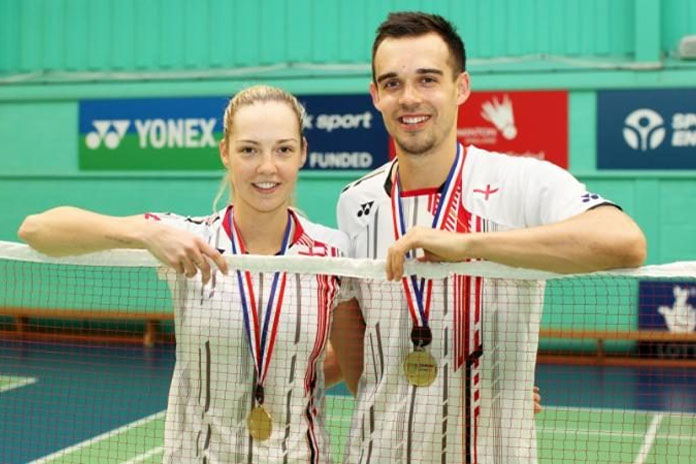 You can learn serious love lessons from the story of Chris and Gabby which seems straight out of a romantic movie, but only better. Childhood friends who used to play Badminton together eventually went on to play mixed doubles for Great Britain. They got married in 2013 and have been playing together both on and off the field, since 2012.
5. Australian Glamor Couple- Carmen Marton and Safwan Khalil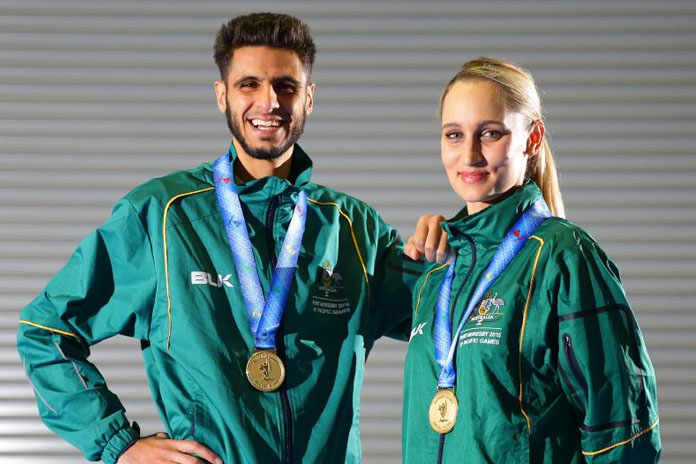 This Australian couple was the talk of the town during the Rio Olympics and garnered maximum attention. Their four-member Taekwondo team also had the sister of Carmen, Caroline and their friend Hayder Shkara. The brother of Safwan, Ali completed this happy little family as their coach. Carmen and Safwan got married just before London Games in 2012 after meeting in 2002 for the first time.
6. Hot Italian Couple- Federica Pellegrini and Filippo Magnini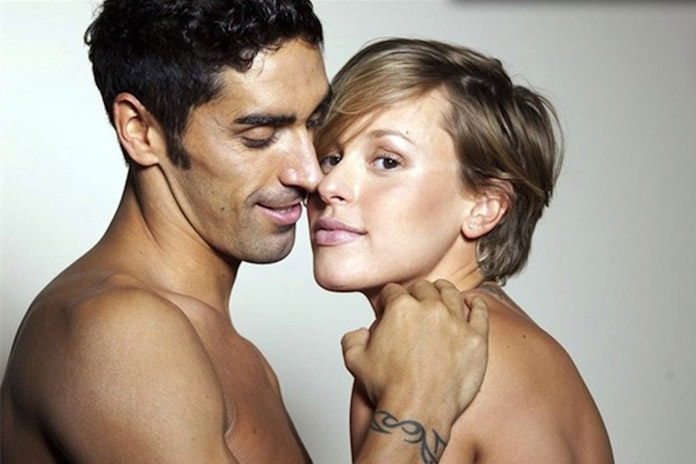 The swimming team of Italy has two of the hottest swimmer couples in the world- Federica Pellegrini and Filippo Magnini. They have been together since 2011 and are not yet married. The couple made headlines when they posed nude for Vanity Fair Italia.
The off-field antics does not mean that they are any less in swimming pool competing for Italy. Federica is an ace swimmer and Italy's first female Olympic champion with several records to her name.
7. Made for Each Other- Katie and Tommy Zaferes
Katie and Tommy are one of the most popular couples in the triathlete world. Katie was already engaged when she first found out the amazing chemistry between them. She called off her engagement without telling Tommy. Later, Tommy proposed her in real style when they were out for a practice run, hiding the ring under the tongue of his shoes.
8. Siobhan-Marie O'Connor and Chris Walker-Hebborn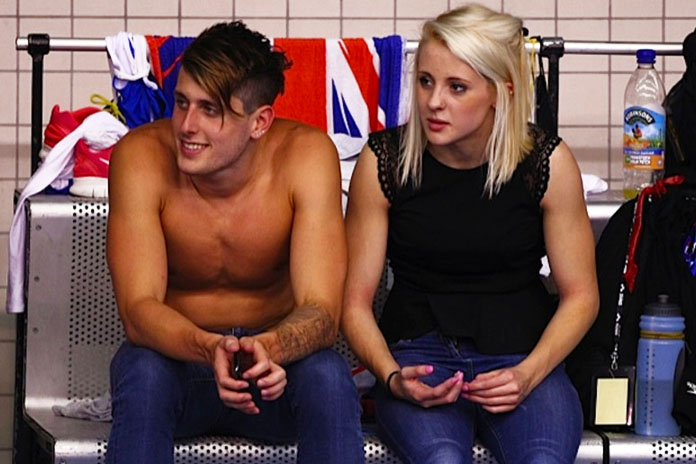 This British couple has been together since 2014. Both individuals are ace swimmers and have numerous medals to their names. In the Rio Olympics, Siobhan won a silver medal in Women's 200m individual medley whereas Chris was part of the relay team and earned a silver medal in Men's 4x100m medley relay.
9. Alyce Burnett and Jordan Wood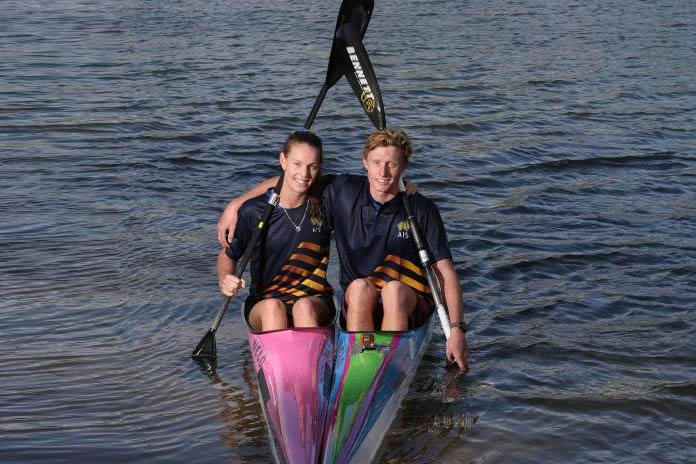 Another Australian couple, Alyce and Jordan were a part of the Kayak squad of Australia taking part in Canoe sprint events at Rio Olympics. Parents of Jordan were also popular Olympic medallists. His mother Anna now coaches his girlfriend Alyce Burnett as well.
10. Lovely Lee Kiefer and Gerek Meinhardt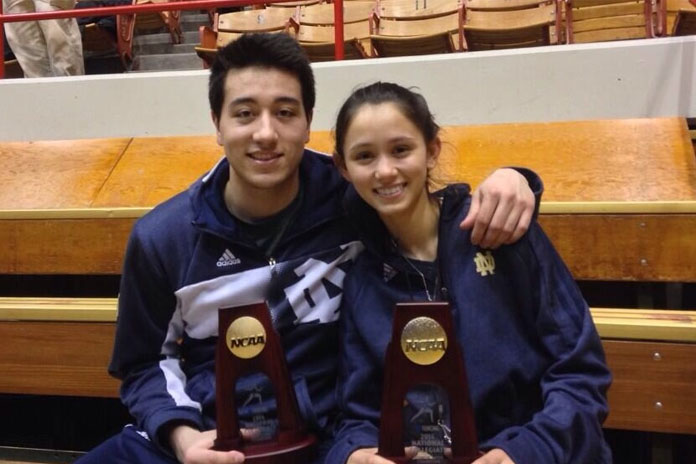 This Olympic couple kept their fans enthralled throughout the Rio Olympics by posting regular updates on their activities on Instagram. They were together on the fencing team of the US and had met for the first time at Notre Dame. In Rio, Lee did not manage to win any medal, but the US men team with Gerek won a bronze medal.
11. Marathon Couple Irvette and LJ van Zyl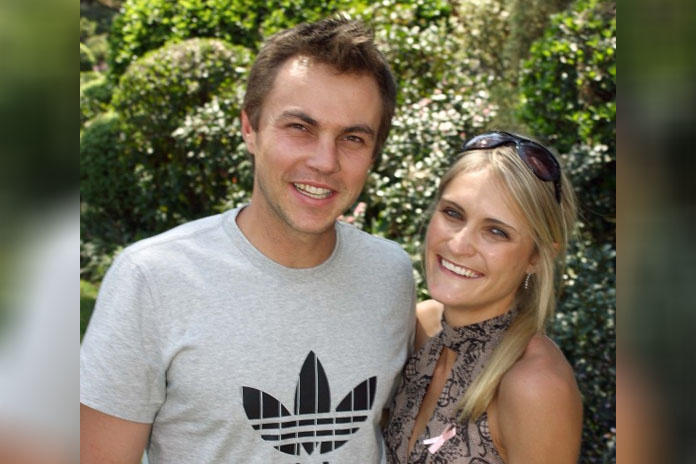 The story of Irvette and LJ van is one of the oldest and successful relationship stories among athletes. Like a typical love story, they met in their teenage during a junior track-and-field competition in 2004. They started dating in 2008 and got married in 2012. Last year, the couple gave birth to a baby.
However, they have not managed to bring Olympic medals for their country South Africa in marathon race events and disappointed in Rio Olympics as well. Irvette had to withdraw from the race due to an injury whereas LJ also had to return empty-handed.
These lovely Olympic couples are a treat to watch both on and off the field. Their fans from all over the world adore them and religiously follow them on every social media networking platform. Doing hard work for Olympics together and going through grueling training sessions together has deeply strengthened their relationship.
Which of these above Olympic Couples is your favorite? Is there any other couple which you want to be on this list? Share with us the comments below.
Also Read: 36 Questions You Can Ask To Make Her Fall In Love With You.