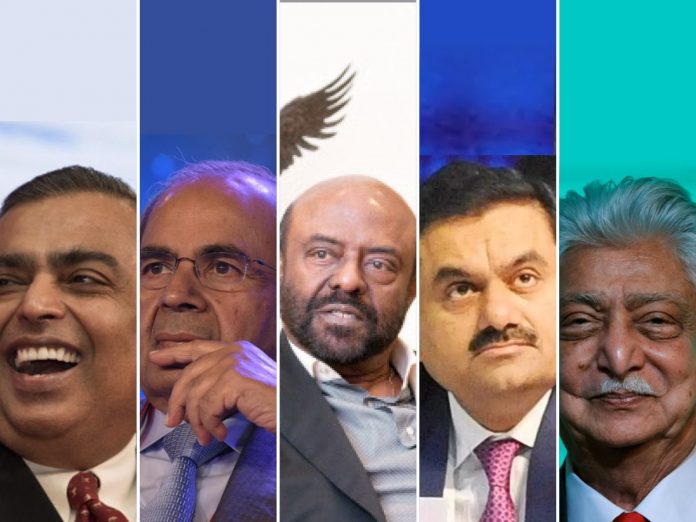 Richest Man in India– India is a fast-growing economy and with growth in the economy, the billionaires are also growing fast. Now with healthy people, India is also making wealthy people whom we call the billionaires of India. Nowadays so many people are making money but these men are called business tycoons who are generating a huge amount of money from their businesses.
In this article you will get to know about the top 10 billionaires of India. Lets have a look on the richest man in India list
1 Mukesh Ambani– Richest Man in India
Net Worth- $84.5 Billion
Source Of Income– Diversified
Residence– Mumbai
Mukesh Ambani is the first Richest Man in India. He is the owner of the Reliance industry which produces LPG, Petroleum, and Gas. The reliance industry also works as the telecom industry. Dhirubhai Ambani father of Mukesh Ambani founded the reliance industry in the year of 1973. Recently Jio company was started by Mukesh Ambani which earn a huge amount of profit. His wife also the owner of one of the IPL teams and that team is Mumbai Indians. He is Indias first Richest man whose house is covered within 400000 sq feet and it has 27 floors. Mukesh Ambani's or the billionaires man in India's house name is Antilia located in Altamount Road in South Mumbai.
2 Gautam Adani
Net Worth– $50.5 BILLION
Source Of Income– Infrastructure
Residence– AHMEDABAD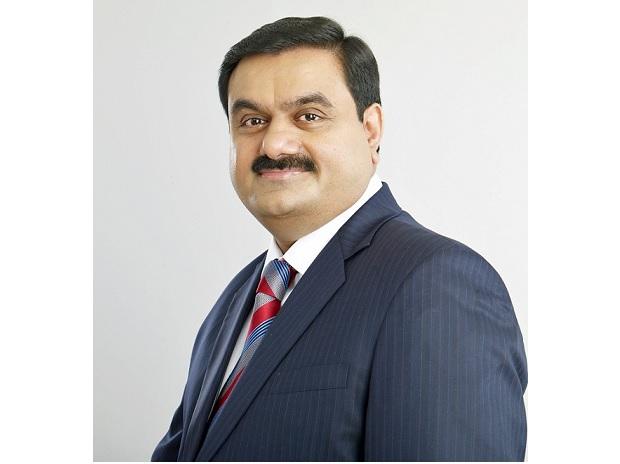 Gautam Adani was born on 24 June 1962. Gautam Adani is the second billionaires of India. Adani Group is started by him. Adnan is Company that works in resources, real estate, financial services, defense, and aerospace. The main branch of Adani Group is located in Ahmadabad in Gujrat.
3 Shiv Nadar
Net Worth– $24 BILLION
Source of Income– SOFTWARE SERVICES
Residence– Delhi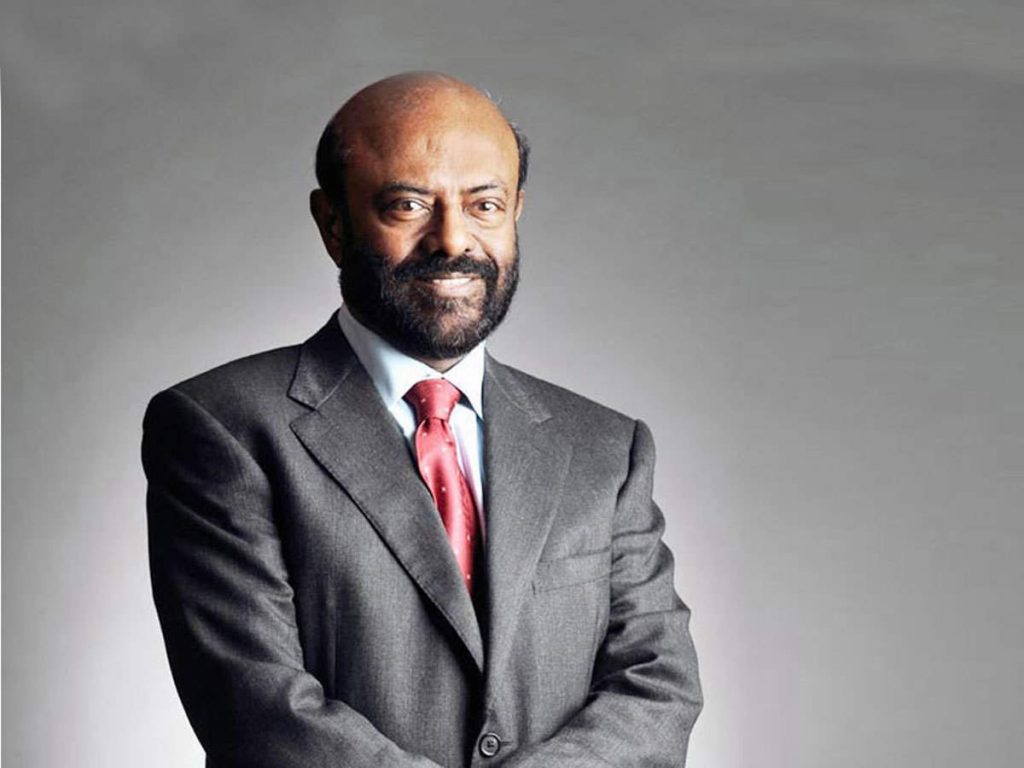 HCL Technologies Limited and the Shiv Nadar Foundation are set up by Shiv Nadar. Shiv Nadar was born on July 14 in 1945. He is the third billionaires of India. His Company is India's third-largest Software Company. Shiv Nadar University also provides MBA programs.
Related- Habits of Successful Entrepreneurs
4 Radhakishan Damani
Net Worth- $15.4 billion
Source of Income– Business, Investor
Residence– Mumbai
Radhakishan Damani is the founder of D-mart and another richest man in India From D-Mart we can buy the necessary things like clothes, stationery items, and food items. He also worked with Harshad Mehta and make a huge amount of profit from the share market. Now he is the 4th richest Man in India. Radhakishan Damani's brother is also a billionaire. And there are 196 branches of D-mart all over India.
5 Uday Kotak
Net Worth– $14.8 billion
Source of Income– Bank
Residence– Mumbai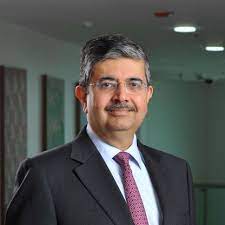 Kotak Mahindra Bank was established by Uday Kotak and he is also the 5th richest man in India. There are 1600 branches of Kotak Mahindra all over India. According to research Acquisition Of 1,30,80,000 Equity Shares (~46.7% Stake) Of Kotak Mahindra Pension Fund Limited(KMPFL).
6 Laxmi Mittal
Net Worth– $18.7 billion
Source of Income– Steel Industry
Residence– London
Laxmi Mittal was born on 15 June 1950. He is the owner of the world's largest steel marketing company name Arcelor Mittal. After his so much hard work he counted as the richest man of India and also comes on the 6th position in forbesin 2011. In 2015 because of some financial loss he counted on 82nd postion in forbes. Also his daughter weding is counted as the second expensive and big wedding in India. Laxmi Mittal's son is the main member of the Company.
7 Kumar Mangalam Birla
Net Worth– $13 billion
Source of Income– Commodities
Residence– Mumbai
Kumar Mangalam Birla was born on 14 June in the year 1967. He is the owner and chairman of Aditya Birla Group and the 7th Richest man in India. Birla Group was found by his Father Seth Shiv Narayan Birla in 19 Century he started trading in cotton. He launches the idea and Vodafone as VI in the joint venture of Idea cellular and Vodafone group.
8 Cyrus Poonawalla
Net Worth– $11.5 billion
Source of Income– Vaccines
Residence– Pune
India's 8th richest man Cyrus Poonawalla is the founder and director of the Serum Institute of India. His company produces a large number of vaccine doses during Covid-19. They Produce 1.5billion doses annually. They Give a huge amount of vaccines by the multiple types of partnerships by his son Adar who is the CEO of the company.
Here some Habits of Successful People And the Richest Man in India
They get up on time– Wake up early is always a good habit. it makes your mind fresh and keeps your body active.
They read a lot- Reading for 30 minutes a day is always better to keep your mind active.
Successful people spend some or little time thinking– Many rich people always spend the time thinking about a particular topic.
Do exercise on daily basis– When we do exercise on daily basis always keep ourselves fit and healthy. Doing aerobic exercise on daily basis like jogging, cycling and walking are always good for your health.
They always focus on their goal- They always focus on the future goals and always do hard work for the goals. Nowadays, most people succeed because they have to focus on their goals.
They take proper sleep– Taking a proper amount of sleep always beneficial for your body. "Happiness consists of getting enough sleep"
They have multiple income sources– Successful people never be dependent on one source of income. They always do different types of investments.
Frequently Asked Questions About Richest Man in India
Q1 How many billionaires are there in India in 2020?
India comes on the third positon if we are talking about the richest man. At present there the count of billionaires 177 in India.
Q2 Who comes on the top of richest man India?
The great businessman Mukesh Ambani
Q3 Who is the richest kid in India?
Anant Ambani is the richest kid in India. Because he belongs from the family of richest man India ( muskesh ambani). He also faced many problems in his life and went through so much struggle.
Q4 Who is the India's richest woman?
The woman name Roshni Nadar is called as the richest woman in India. Her net worth is 578 billion in Indian currency.
Q5 Who is the youngest richest man in India?
Whenver we talk or think about the billionaire of India the first things in our mind is that the age of that is 40 or above. Bout we are wrong Beacause Nikhil Kamnath is the first youngest richest person in India in the age of 34.
Final Say About Richest Man in India
This article will tell you about the top 8 richest men in India. Some of them are from wealthy family and some of them are self-made billionaires and now they are successful in theirs lives. Read everything carefully and get the true knowledge regarding the richest man in India.