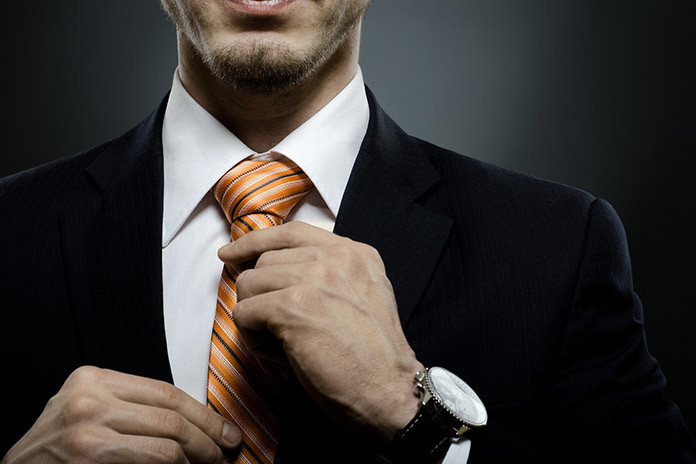 Habits of Successful Entrepreneurs – Whenever I read about successful entrepreneurs, I always try to analyze that how they are different from the common persons! All humans have been designed in a similar manner – two legs, two hands, one face, one mouth, one heart and one mind. All of us breathe, eat, drink and think!
So what is that which makes some humans so successful than the rest? Till now, all my readings and experience have made me realize one fact. It's the habits of successful entrepreneurs which makes them different from the common mob. I agree with it!
Related: The People Who Can Destroy Your Business.
Successful entrepreneurs around the world share some common traits which are the absolute reasons behind these entrepreneurs' success. Get ready to explore Top 15 Entrepreneurial Habits that are unrivaled, deserve appreciation and indeed, helpful for anyone who wants to touch the heights of success in life!
Habits of Successful Entrepreneurs
Eat Healthy Food
According to a popular saying, 'A healthy mind resides in a healthy body'! Not just the top entrepreneurs but numerous people believe in this saying. The successful entrepreneurs not only believe in this saying, but they also follow it.
They eat healthy to stay healthy. They eat nutritious food full of all essential vitamins and minerals required by the body. They strongly believe in 'You Are What You Eat!' To achieve a strong and healthy mind, they make their body fit and healthy.
Eating unhealthy food may result in many problems including the following:
It can invite all sorts of diseases.
It can spoil your appearance.
It can affect your physical activities.
It can disturb your mental peace indirectly.
All these points can lead to the lack of concentration, focus and power of wise decision making. Therefore, eat healthy food and avoid eating junk foods.
So now you must have understood completely as to why nutritious food plays such an important role in the success and successful entrepreneurs!
Related: 19 Healthy Eating Rules To Follow.
Stay Fit Through Exercise
Top entrepreneurs and numerous other people who have realized the significance of exercise have made it a part of their lifestyle. These people truly believe in 'Life is short! Prioritize health above everything else'.
Getting involved in exercise provides following benefits:
Exercise keeps us healthy, fit and fine.
Exercise gives us a better skin and body.
It helps in keeping diseases away from us.
It provides excellent help in weight management.
It makes us energetic and lively.
It helps us in better concentration.
It increases our stamina.
Needless to say that all the other benefits help anyone in pursuing their tasks in a better way! Hence, top entrepreneurs always prioritize exercise so that they remain healthy and accomplish their tasks in an appropriate manner.
Be 100% Confident
All successful entrepreneurs share one thing in common, and that is confidence. These people have lots of confidence. They believe in themselves. It is this confidence which helps entrepreneurs face challenging situations in a suitable manner.
Tim Sanders, a leadership consultant to Fortune 500 companies, has very well explained the power of confidence. According to Sanders, the three parts of confidence are:
Self Confidence
Confidence in Team (with which you work, also your family)
Confidence in Faith (This includes confidence in God, capitalism, etc.
Explore Your Business Ideas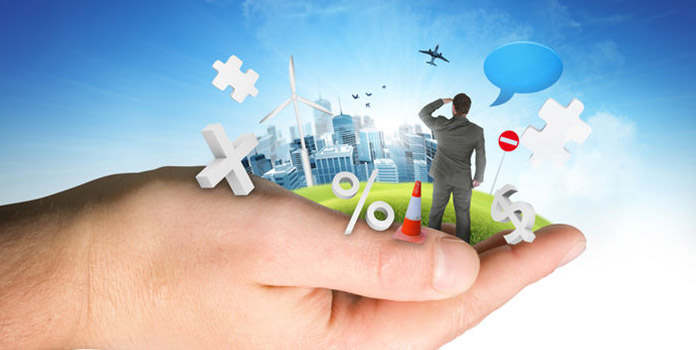 An in-depth investigation, analysis and research on new business ideas as well as on the ongoing one are another top traits of successful entrepreneurs. They do not start any new project or venture without doing their home work.
They explore the new projects; they explore the probabilities and limitations of any new idea and do a thorough study before actually turning the idea into a reality.
Related: 13 Things Mentally Strong People Never Do.
Benefits of doing in-depth research on any business idea include:
It helps in better visualization of your idea.
It alerts you to any risks involved.
It prepares you for related problems and their solutions.
It helps you make various business strategies that lead to the success of your idea.
Stay Ahead by Planning Ahead
Good and experienced entrepreneurs always plan in advance. Whether it is a business meeting, important assignments, urgent calls, presentations or anything else, intelligent entrepreneurs always stay ahead by making a plan in advance. This helps them work better, concentrate better and most importantly, helps them to accomplish their missions successfully.
Also Read: How to Name A Start Up! 10 Ultimate Ideas.
Set Goals & Set Priorities
To move ahead, it is quintessential to set goals in life and business and then, prioritize them. Wise entrepreneurs, therefore, always set aims, prioritize them and then start working upon those aims.
The goals should be categorized in three forms:
Short term goals
Midterm goals
Long term goals
Once the objectives are set, they should be prioritized as per the requirement and time limit.
Take Care of Customers
Good entrepreneurs always think about the needs and expectations of their clients. They keep on studying that what their targeted customers need from their products and services. These victorious entrepreneurs know and understand very well that the success of their business is completely dependent on the happiness of clients. Hence, good entrepreneurs always take care of their customers and customers' needs.
Know How to Take Risks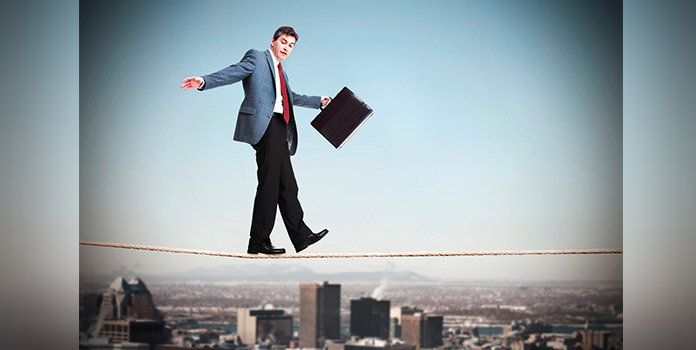 Many times you must have noticed that businessmen and entrepreneurs make some risky decisions and get successful at them. However, this does not mean that jumping into risks comes as an impulsive decision.
Rather, these businessmen and entrepreneurs completely study the risk and its level. They prepare in advance on how to come up with solutions when certain problems rise. Understanding and studying the involved risk saves from any sudden problems and helps in the pre-conceptualization of relevant solutions.
Work with Intelligent & Talented People
Many people think that working with better people will diminish their chances of growth and success. However, in reality, this is not at all true. So who can understand this fact better than the intelligent and smart entrepreneurs!
These entrepreneurs believe that working with smart and innovative people is always fruitful. That's why; they hire good and intelligent people. They work with talented and creative people and overall, make a team of smart and wise people.
Related: Work Smarter Not Harder! A Key To Success.
Keep Learning, Stay Updated
A smart entrepreneur knows the value of learning and knowledge. He knows that learning is an ongoing process and should never be stopped. Therefore, he keeps himself updated with the latest technologies and information. Staying updated and knowledgeable is a very significant entrepreneurial behavior of smart entrepreneurs.
Recognize Your Own Skills & Weaknesses
All of us know that nobody is perfect in this world but of course, we can make ourselves better! However, how can we improve ourselves? How can we develop our prospects and ways of working?
Top entrepreneurs know the answer! They do it by identifying their weaknesses and strengths. They work on strengths to benefit from various skills which are already there. Moreover, of course, they recognize their weaknesses and make the plan on how to overcome them.
Multitasking & Yet Focused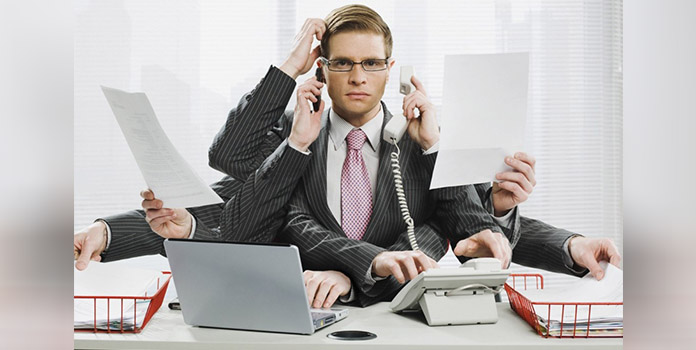 Smart entrepreneurs do multitasking, but again, it never means working in all directions but inefficiently! In fact, it's just the other way round! These wise entrepreneurs do multitask with the capability of accomplishing each task competently.
They stay focused in whatever work they do. They do everything to improve their capability to focus. Sometimes they do yoga because they very well know that yoga is not just a workout but a way of living life.
Sometimes they meditate or sometimes they do just any other activity that helps them improve their power to focus and concentrate.
Think Out-of-the-Box
Smart entrepreneurs always think differently. They think of out-of-the-box ideas and work passionately upon them. This is an incredible entrepreneurial behavior which makes them different from the rest.
Work Passionately
One of the most important habits of successful entrepreneurs. We all work! We all do a job! However, how many of us work passionately and with full dedication? If we do so, we will get successful like the top businessmen and entrepreneurs. One of the common and renowned entrepreneurial behaviors is working passionately.
When we work intensely, we do not feel any stress or disappointment. We put our best foot forward when we work with complete dedication.
Take Decisions Wisely
Last but not the least; intelligent entrepreneurs always make decisions wisely. They study the pros and cons of every decision in advance and detail. They think about any decision from different angles so that they can understand the overall impact of any particular decision.
Hope the 15 Habits of Successful Entrepreneurs which we shared with you will not only help you understand the key to the success of smart entrepreneurs but will also assist you in making your life better! Do write to us; send your comments as we always love to hear from you!
Also Read: How To Be A Good Boss? Here Are 12 Amazing Tips.