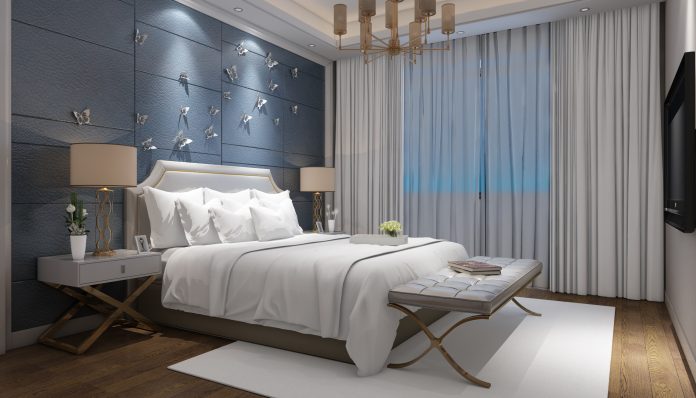 Poorly Decorated Bedrooms can make you feel unnecessarily dirty and quite frankly are unlivable. A bedroom is a place where we spend at least one-third of our every day. So we should make sure that our bedroom is a highly personalized and creative space for us to get our best sleep and for it to be the best of our creative space. Here are some very effective bedroom decoration tips you need to know.
And the best thing about decorating Bedrooms is that you don't need to have the biggest budget or the best of resources. You can personalize your bedroom using these simple Bedroom Decoration Tips.
Using these simple yet effective Bedroom Decoration tips you can easily change the look and feel of your bedroom. The ambiance of your bedroom affects your mood very much and helps a lot in increasing or decreasing your creativity. Having a well decorated and clean bedroom also ensures that you'll be able to feel rejuvenated after resting in it.
Here are the Best Decoration Tips for Your Bedroom-
Tip No.1- Make Your Ceiling Pop to Decorate your Bedroom.
Are you accustomed to looking at the plain ceiling while going to sleep?
This is a tip most of us miss during bedroom decoration. You can really improve the look of your bedroom by just painting your ceiling with some nice patterns of pastel colors or by coloring it with some attractive and soothing colors.
Some Designers recommend that just like Greek who painted their ceiling with giants painting you should also decorate your ceiling. Greeks thought of the ceiling as the fifth wall and the one we look most of the time at.
We suggest that you should either decorate your ceiling with nightlights which would make it stand out in dark or with a more traditional option of painting it.
Tip No.2- Choose Subtle Colours Before Decorating your Bedroom.
Have you ever wondered why hospitals make sure that most of their interior is always colored either white or green? It is because these colors soothe the human mind and keep us calm unlike colors like red or black. Red and Black are usually associated with danger, that's why warning labels and signs are painted with these colors.
Colors like yellow are usually used to brighten up the environment and eyes are immediately attracted to this color so you can use its different shades if your bedroom isn't lighted well enough from natural sunlight.
You should consider neutral colors instead of very bright or very dark colors such as neon shades, blacks, dark shades of purple, red, etc. You should make sure that whatever color you choose should give soothing and calm vibes to your room.
Suggested Colors: Light lilac, Blush Pink, Light Gray, Lemon Yellow, Caramel, Marigold, Beige, Mint Green, Peach, Violet, Sky Blue, Royal Purple, and light Pastel Shades of Red and Blue.
Colors to avoid: Dark Red, Black, Dark Blue/Purple, Brown and shades of gray which make everything feel empty.
Tip No.3- Using the Right Lighting for Exquisite Bedroom Decoration.
Lighting plays key role in determining the ambiance and feel of your Bedroom. Rooms with bad lighting give out negative vibes to everyone sitting there. Good lighting also ensures that you can easily do any tasks as it provides good visibility and keeps you positive. This is one of the most underrated still best decoration tips for bedroom.
Things to Keep in Mind while Choosing Lights for Your bedroom:
Always Buy Muted Lights with Shades of Yellow in it.
Avoid bright white lights as they emit blue light which affects your sleep negatively.
Choose lights with adjustable brightness and colors to change your mood.
Don't use too many lights.
Place lights where you sit and read, write, or on your bed rest.
Always select the position of lights very carefully so they brighten up all the parts of your room.
Choose soft color nightlights.
Tip No.4- Smart Storage Space for Organized Bedroom Decoration.
Having a spacious closet is every person's dream, as all your stuff is stored in it. But having huge closets or wardrobes can take away a lot of space from your bedroom.
You should make sure that you utilise the space allocated for your closets smartly.
Smart Closets should have Following Points:
Instead of folding doors use sliding doors as it saves space.
Make use of partitions to make proper use of space.
Organize smartly by allocating different spaces for a different types of items.
Use drawers for storing small things which could be easily lost if kept open.
Wall cupboards to store books and things that can be stacked.
Always have separate hangers for keys.
Keep a permanent spot for all of your precious every day carries.
Store all your grooming essentials either at the dressing table or in a cool dry place.
Always keep essential handy objects in your nightstand or someplace where you can quickly access them.
We have written a whole separate article on bedroom storage ideas. Read it to know Storage Ideas for Bedroom Decoration
Adding Bookshelves is also a very good way to decorate your room while organizing it. You can find a lot of creative and good-looking bookshelves which can be tweaked according to the look you want for your bedrooms.
Tip No.5 -Good Ventilation is Necessary for Bedroom Decoration.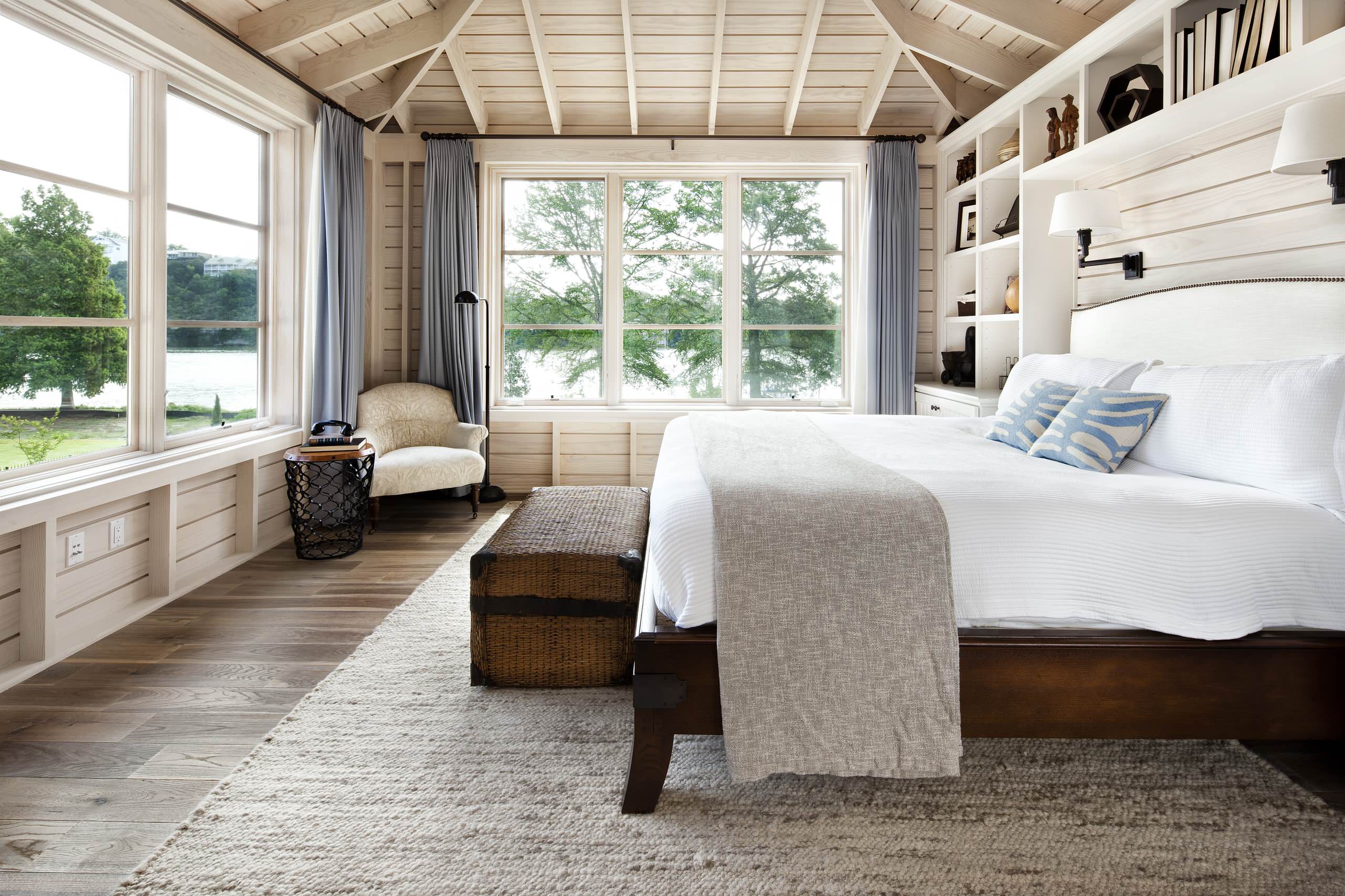 Fresh Air is something which is very essential for us to feel good in our bedroom. Over time, if your bedroom doesn't have good ventilation the air will get stagnant and will give you weird vibes.
That is why having good ventilation is very important to make sure that your room has fresh air so you won't have to breathe the same stagnant and heavy air for days. It will also help in keeping your room feel crisp and fresh. Good ventilation also plays a key role in keeping your room odor-free. This is key to the question of how to personalize my bedroom.
Tips No.6- Follow your Personal Style While doing Bedroom Decoration.
One of the least quoted bedroom decoration tip is that always personalize your room according to whatever feels natural to you. After all, you'll be the one who will decide the answer to "How to Personalize my Bedroom?". Make it yours, decorate it with stuff that you like. Use the stuff that makes you happy and inspires you, cover the walls with things you dream about as it will keep you feeling fresh and positive. This bedroom decoration tip adds your taste in decorations.
Use memorable stuff to decorate as it will make you feel warm and happy whenever you'll see them. Create dream boards and hang them.
Decorate the room with your art and paintings. Showcase your victories well. Always keep space for things like calendars and to-do boards.
All in all you decorate your room in a way you want. There is no right way or wrong way of doing. Just make sure that your bedroom represents you.
Tip No.7- Portable Furniture for Modifiable Bedroom Decoration.
Furniture is a very important part of your room such as Bed, study table, dressing table, etc. Whenever you're buying furniture for your bedroom make sure that it is slightly portable. You don't want furniture which is fixed at one place in your room as you won't be able to make future changes in your room.
Moving furniture and changing its places can really help you give a fresh look from time to time. This bedroom decoration tip helps you to create a comfort zone for yourself. You'll be able to place your furniture at different places according to seasons and it would also help you when you'll be cleaning your room.
We have written a whole separate article on Sheesham's wooden furniture for bedroom decoration. Read it to know 7 Sheesham Wooden Furniture Online Ideas For Your Living Room
Bonus Tip: Hang big Mirror on one of the wall which will help you look your best.
Tip No.8- Natural Sunlight to Enhance your Bedroom Decoration.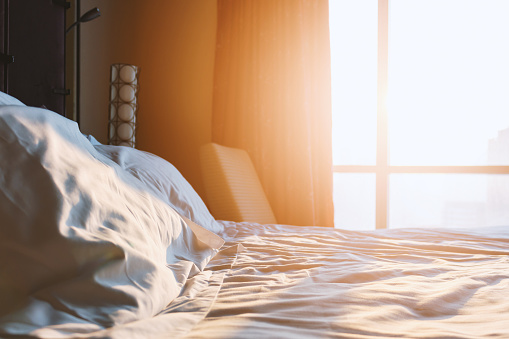 We all have seen movies where the protagonist wakes up to the morning sunlight hitting his bedroom. I love the look of my room when the sunlight from golden hour spreads across my whole bedroom giving everything a golden glow. Natural sunlight just like fresh air plays a very important role in keeping the vibe happy and positive.
Natural sunlight brightens up your room in a way that no artificial one can. It gives very feel-good vibes to the place and it drives any negativity out of your bedroom. It is an important Bedroom Decoration tip.
It plays a key role in creating a feel-good environment in your room. So make sure your room has enough windows to let all the healthy natural light in.
Tip No.9- Decorate your Bedroom with Frames, Posters and Wallpapers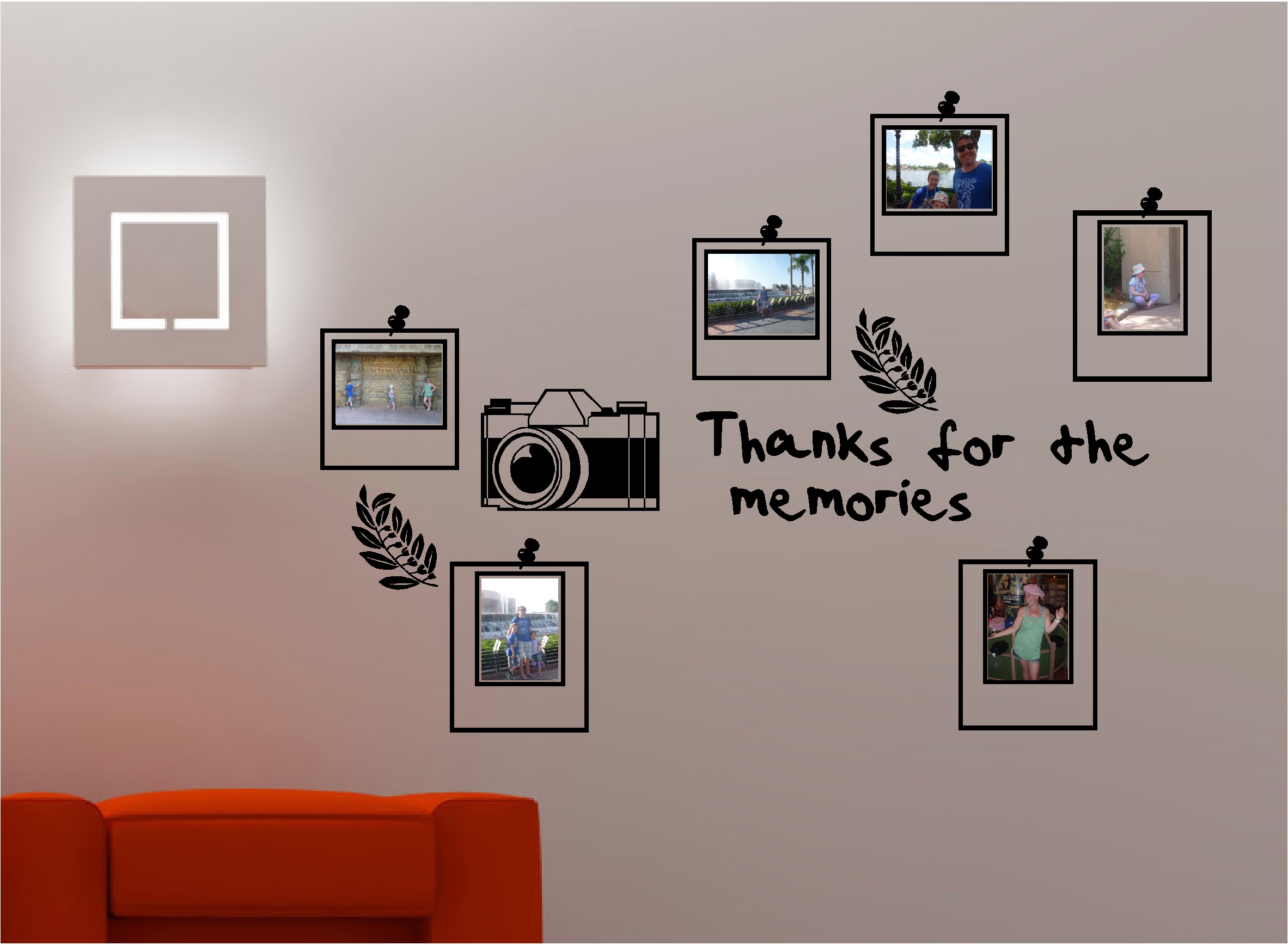 The walls of your room can be decorated with photo frames that can showcase memories you're fond of, people you love, sceneries that make you feel good, places or things you love, something which inspires you, something you drew. This bedroom decoration tip will add your taste of décor to your bedroom. This is the answer to one of the most asked questions which are "How to Decorate my Bedroom Myself?".
Posters can also be hung, of your favorite band, movie, tv-show, etc. You can also hang your medals and other memorabilia, hang a Board to help you write things you want to remember or just some ideas you want to work on.
We have written a whole separate article on Wallpaper ideas for bedroom decoration. Read it to know 16 Stunning Bedroom Wallpaper Ideas Which Will Transform Your Bedroom
Bonus Tip: Always hang a good wall clock which is visible from any part of the room. It will help you in being punctual.
Tip No.10- Add Some Life for an Impeccable Bedroom Decoration.
Make sure that You have at least 3 small potted plants in your room which you regularly take care of. You should water these plants regularly and put them in sunshine.
Having these plants around in your room adds liveliness to your bedroom and is a very effective bedroom decoration tip. Added benefits include providing you with fresh air and improve quality of air.
They also help in creating a stress free environment by naturally inducing liveliness.
Best Plants to Keep in your bedroom are – Aloe vera , money plant, spider plant, peace lily, rubber plant and gardenia.
Tip No.11- Keep it Clean to Decorate your Bedroom
If You've been asking yourself "How to Decorate My Bedroom?". The first thing to do is keeping your bedroom clean and tidy. This might seems like a herculean task but it's worth it.
When you'll come back to a clean bedroom after a tiring day it will not only brighten up your mood but will also help you feel relaxed.
Final Thoughts On Bedroom Decoration Tips –
Your bedroom is a highly personal and important place that you should make sure is decorated in the best possible way. Keep it organized and clean and always remember to make your bed as soon as you get up. At least now you must know the answer to the question "How to decorate my bedroom by myself?".
Here I, conclude with the hope that you will make the best out of this blog by using all these Bedroom Decoration Tips.
On the lookout for more Home Décor articles? Be sure to check out more of our articles on Home Décor.