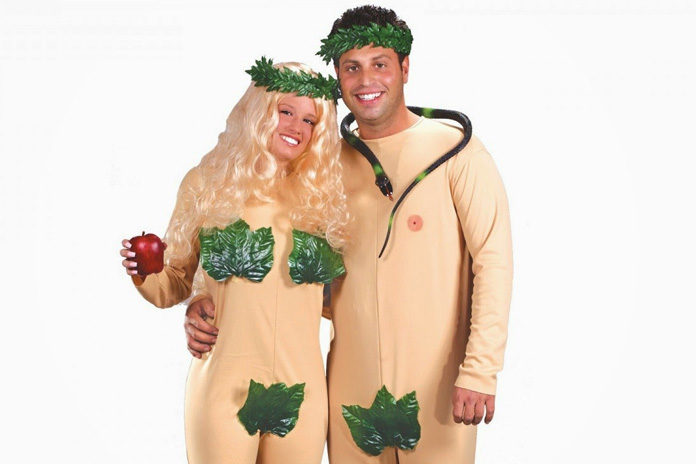 Cheap Halloween Costumes – You want to celebrate Halloween in the best manner possible. After all, it is one of the important and fun holiday seasons in the whole year. However, you may not have a budget to buy Halloween costumes which would burn a large hole in your pocket.
Related: Halloween Party Themes.
Do not let this discourage you as we have got a perfect solution to your problem in the form of cheap Halloween costumes which will give the same premium feeling like any other Halloween dress.
These inexpensive Halloween costumes require only a bit of creativity and little effort from you. You can easily prepare many of these costumes at your home without any fuss.
So, do not wait any longer and check out these ridiculously cheap Halloween costumes to look your best on Halloween night without spending too much:
1. Leopard Halloween Costume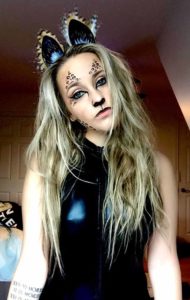 If you are looking for cheap Halloween costumes, you must try this regular leather bodysuit and faux leather pants. You do not even need a body paint, and just a simple makeup will give you this leopard Halloween look.
2. Easy Halloween Costume of Zombie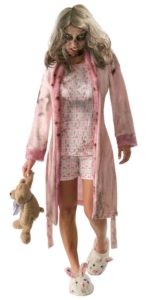 You only need your old night dress and different poster colors to make it look even dirtier. Add a bit of messy makeup and scary expressions, and you have quickly achieved a Halloween zombie look.
3. Last Minute Black Cat Costume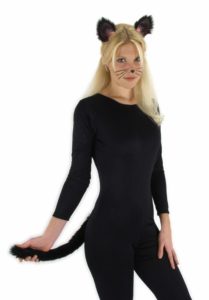 This is one of the best cheap Halloween costume ideas as you just require a black bodysuit to complete the basic look. Then you just need a tail and cat ears to complete this Halloween black cat costume.
4. School Child Halloween Costume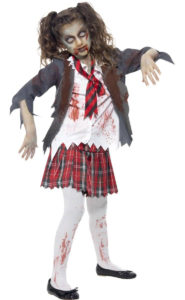 Does your girl child want to take part in her school Halloween competition? Use her old school uniform and cut its borders in design. It cannot get any easier than this.
5. Simple Homemade Halloween Costume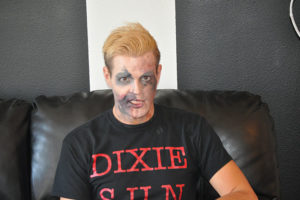 Sometimes all you need is a scary expression of a ghost or zombie, and you may not need any special Halloween costume at all. Just apply a bit of makeup color to your face, and you are ready to go as long as you remember to give creepy expressions.
6. Halloween Waitress Dress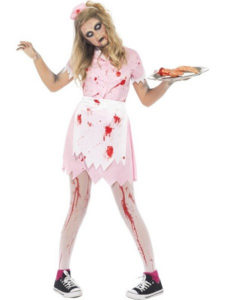 Dress up as a zombie waitress using this cheap Halloween costume which requires a simple white outfit. Use tomato ketchup or red paint color to make blood stains on this dress.
7. Bucket of Blood Halloween Costume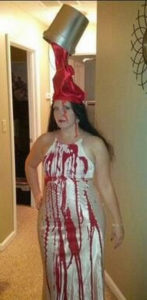 This is one of the best homemade Halloween costumes which you can use as a cheap Halloween costume. You may also win a competition or two by wearing this unique Bucket of Blood costume.
8. Creepy Halloween Makeup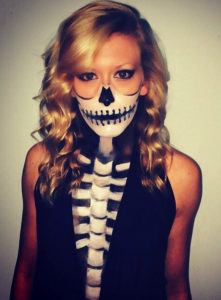 You may not need to buy expensive Halloween costumes every year as you can be a bit creative with makeup to look scarier on Halloween night. You might need to expose your face to body paint, though if you decide to go for this Halloween look.
Also Read: Halloween Makeup.
9. Leopard Makeup for Halloween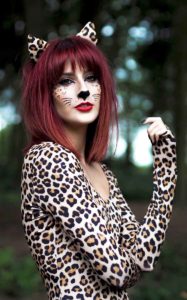 It is one of the simplest Halloween costume ideas with easily available leopard dress. Just apply few strokes of makeup on your face to complete the animal look for Halloween night.
10. Miss Scissorhands Halloween Costume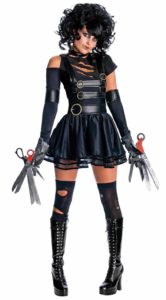 Try this classic look from magical movie Edward Scissorhands especially if you are a fan of the director Tim Burton. You can also use this as a Couple Halloween costume by dressing your partner as Edward originally played by Johnny Depp.
11. Sexy Sugar Skull Halloween Costume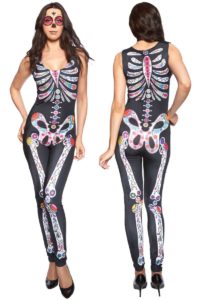 Do not be under the assumption that you may not get a beautiful dress while looking for cheap adult Halloween costumes. This unique Halloween Costume of sugar skill is as sexy as it can get!
12. Cheap Halloween Costume Idea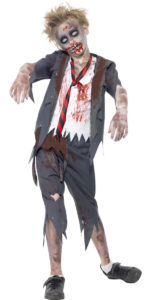 If you are running short of cheap Halloween costume ideas for your kid, you can try cutting his school uniform with scissors at home. You can easily give him a look of scary zombie child who can comfortably beat every competition in any Halloween dress competition.
The above Halloween costumes may be cheap, but that does not mean you have to compromise with your unique Halloween look. You will be amazed to find that you can easily dress up in your best Halloween outfit using these cheap Halloween costumes.
Which of the above ideas is your favorite? Are you going to try any of these dresses on this Halloween? Share it with us in the comments below.
Also Read: Kids Activities For Halloween.