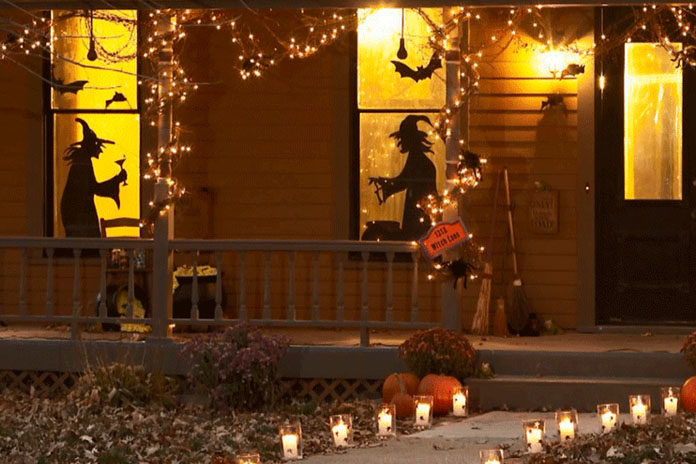 Halloween Party Themes – Haven't you started preparing for your Halloween party yet? Are you still looking for random Halloween Party themes but unable to decide? You know there is no dearth of Halloween theme party ideas. The key to a great Halloween theme party which your guests would never forget lies in the execution of the party.
Related: Kids Activities For Halloween.
You must ensure that your Halloween decorations are in line with your party theme as well as the look of your guests also matches your Halloween theme. This will make sure that your guest does not get bored at your party.
Do not wait any longer to decide your perfect party theme as we have brought you 7 ultimate Halloween party themes. These themes are some of the best Halloween party themes for adults which promise a lot of fun and excitement on the night of October 31st.
1. Haunted House Halloween Theme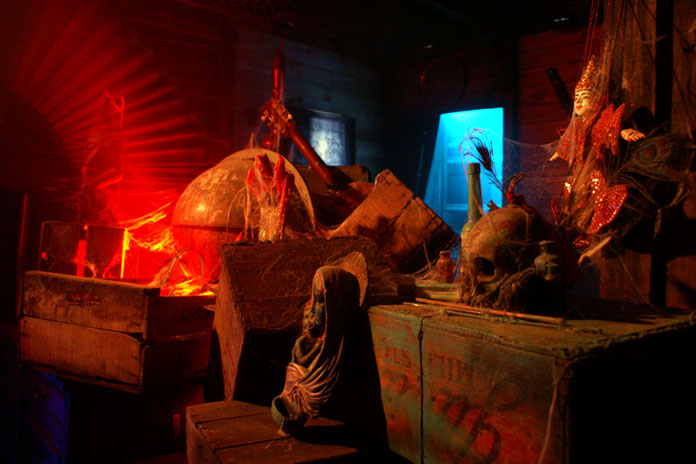 This is one of the most common and popular Halloween party themes. Kids, as well as adults, find such themed parties immensely enjoying. To prepare for this Halloween theme, you can use old clothes and stuff them with cotton or hay to make dead guests. Put cobwebs, Styrofoam tombstones, and fake spiders all around the house to give it an eerie atmosphere.
On top of this stuff, you can use UB lighting, artificial fog, skeleton hands, and dark goblets to complete Halloween decoration. Tell your party guests to appear in the form of ghosts, zombies, witches, and other supernatural characters to have the best Halloween party in your haunted house!
2. Mad Scientist Theme Party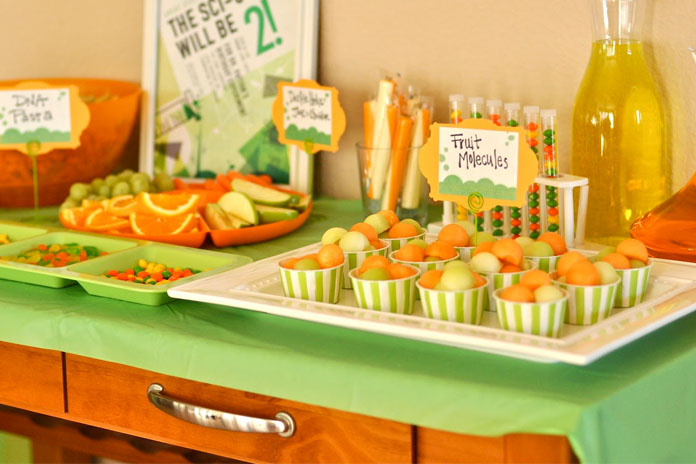 If you want cool Halloween party themes, look no further than the eccentric Mad Scientist Halloween Theme Party. Do not think that only kids love the crazy scientists experimenting in their labs and making super cool potions and mixtures. Just send unique Halloween invitations in the shape of bubbling potions asking your guests to dress up as scientists.
Alternatively, maybe you can arrange for goggles and lab coat for every guest and let them enjoy a cocktail of colored drinks on the counter. Organize a counter with colored drinks in beakers, monster brain cupcakes, finger cookies, and slimy gummy worms and eyeballs.
You can also organize Halloween-themed activities such as slime station and molecule building or volcano making in the form of a potion making competition for guests dressed as mad scientists.
3. Superhero Halloween Party Theme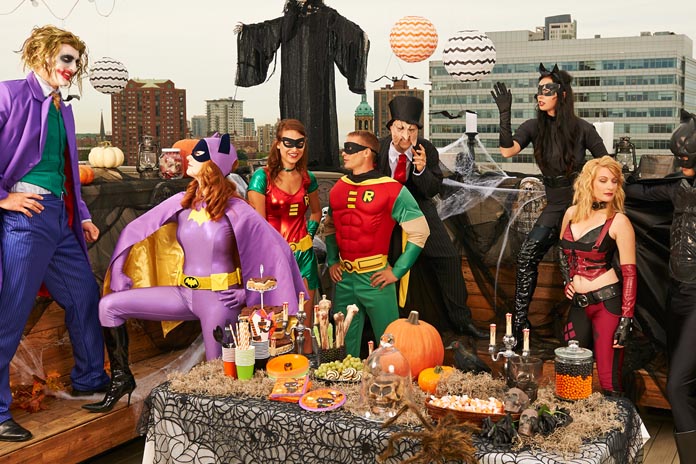 Superhero themed parties are one of the most traditional and typical Halloween party themes for adults. With the huge fan base of Marvel and DC Comics, people eagerly wait to get invited to a Superhero themed Halloween party. Batman, Superman, Spiderman, Flash, Wonder Woman, Captain America, Iron Man remain few of the top choices of party goers on Halloween.
Over the past few years, relatively lesser known characters and recently popular characters such as Aquaman, Deadpool, Green Lantern have also become quite popular in these Halloween party themes. If you want to throw a superhit Halloween bash, you can never go wrong with Superhero Halloween theme.
4. Magical Harry Potter Theme Party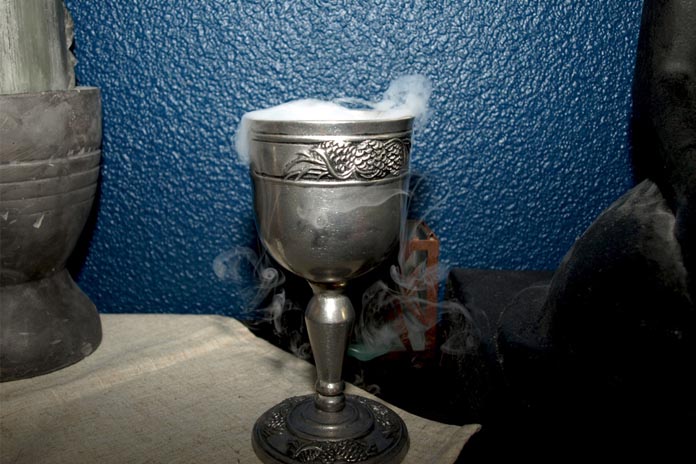 Enchant your Potterhead friends by throwing a Harry Potter theme party on Halloween. Ask your guests to come in the costumes of characters from Harry Potter. In addition to familiar characters, some may even dress up as ghosts of four houses like Nearly Headless Nick, Bloody Baron to increase the spooky element.
Moaning Myrtle and Dobby are other great ideas for dressing up for this Halloween theme. Prepare unique dishes from the magical world of Harry Potter like butterbeer, chocolate frogs, Bertie Botts Every Flavored Beans, and similar items. Your friends will never forget this memorable Halloween theme party.
5. Vampire Themed Halloween Party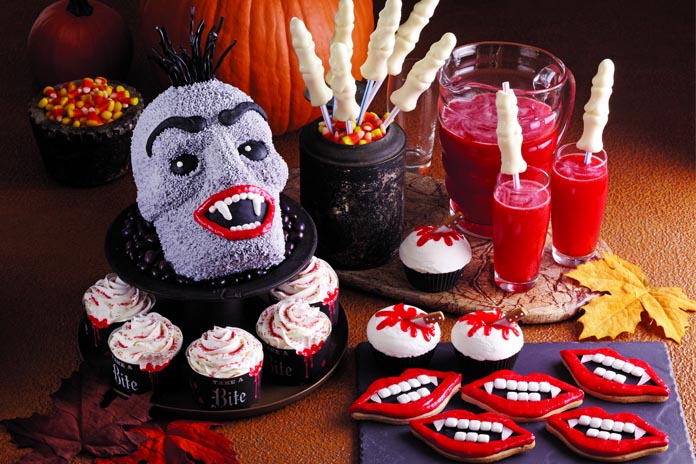 Blood sucking Vampires are the fascination of many people in the world. People dressing up as white, sparkling vampires on the occasion of Halloween are a common sight at many Halloween party themes on this day.
Over past few years, with the popularity of Twilight series and tv shows like True Blood and The Vampire Diaries, there are many choices available in front of people to go to a Vampire themed Halloween party. Invite your gang on the day of Halloween and make them dress up as their favorite Vampire characters from TV series and movies.
6. Horror Movie Marathon on Halloween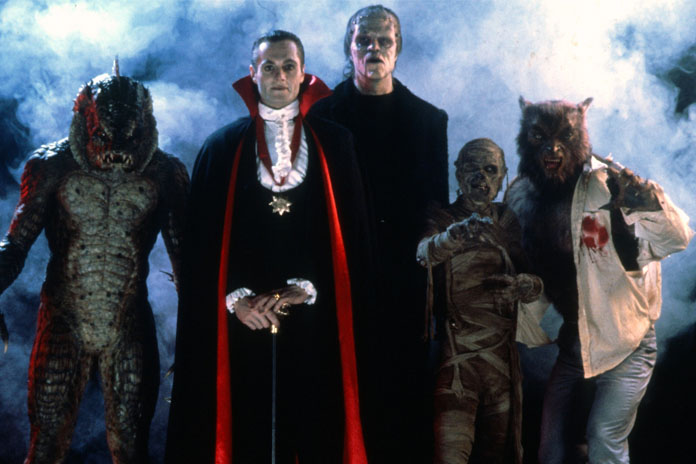 Are you and your friends real horror movie junkies? Halloween is the best time to indulge in your love of horror movies together. Organize a horror movie marathon where you watch classic horror movies back to back on the night of Halloween.
You can also decorate your house using props and posters from cult horror movies like Psycho, The Evil Dead, The Exorcist and others. Prepare exclusive Halloween dishes and give them the name of your favorite characters from these scary movies. Dim the lights, start the projector, and experience non-stop fear by watching your favorite horror movies on Halloween night.
7. Zombie Halloween Theme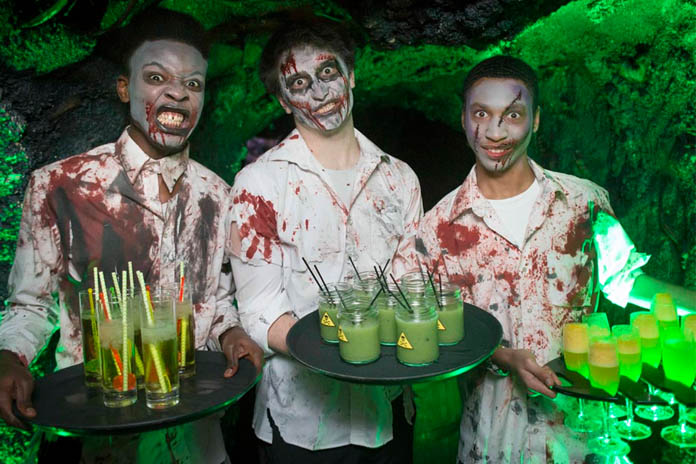 Arrange a spooky Halloween party on Zombie theme where you ask your guests to dress in their scariest Zombie look. There was a time when zombies almost disappeared from the mainstream but thanks to movies like World War Z, they are back in the minds of everyday people. Moreover, you can be incredibly creative with a Zombie Halloween theme party.
For instance, use washable paint to draw bloody handprints on the wall, spread plastic body parts or ripped old clothes on the floor, stuff your old soft toys and give them a scary look, and so on. Make "finger foods," brain gelatin molds, or toxic drinks as Halloween food.
Your kids can also give interesting ideas and will enjoy a lot in decorating a Zombie Halloween theme. Amidst spooky Halloween songs, you can also play Zombie board games with your guests who will never forget this spectacular Halloween theme party.
The above Halloween party themes will ensure that you and your guests have the best Halloween of your life this year. No doubt that some of these Halloween themes require careful planning but you will surely enjoy arranging these Halloween themes.
Of course, the result in the form of a kick-ass themed party will be worth the hard work.Which of these Halloween themes are you going to try this year? Is there any other exciting party theme you have got in mind for Halloween this year? Share with us in the comments below.