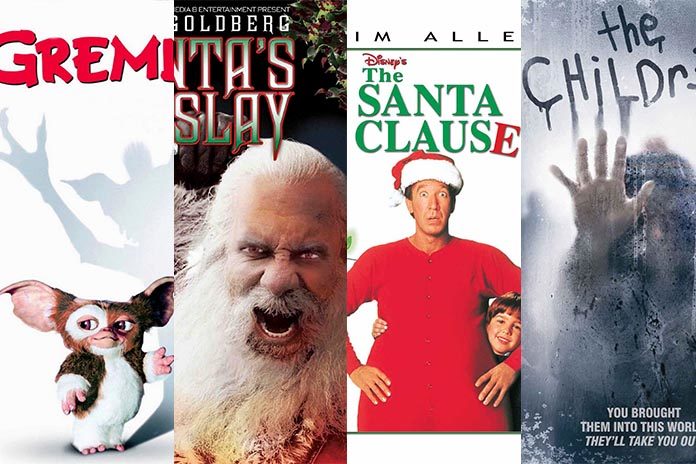 Christmas Movies – Every year you celebrate the holiday season with your family doing Christmas decorations, making Christmas food, preparing Christmas gift items, and a host of other activities. However, it does not feel like holidays unless you watch those all time favorite Christmas movies with your family.
Related: Christmas Outdoor Decoration Ideas.
No matter how many times you have watched evergreen holiday films, you can never go tired of feeling happy for George Bailey being reminded of his value in life by the angel in It's A Wonderful Life. Similarly, it feels like Christmas has come early whenever you see Hugh Grant dancing hilariously in Love Actually! Moreover, surely you cannot stop laughing seeing the antics of a dim-witted elf played by Will Ferrell in Elf!
More On Christmas
If you have grown tired of such cheesy holiday movies, you can check out horror Christmas movies where your dear Santa can become an evil spirit or a serial killer. Alternatively, imagine a serial killer brutally killing all people wearing Santa costumes on the Christmas Eve. Quite a scary possibility, right? Watching such scary Christmas movies in holidays can prove to be an incredibly fun and different way of celebrating Xmas!
So, get ready to watch these Christmas movies back to back during holidays sitting lazily on your couch along with other family members for a fun-filled Happy Christmas:
1. It's A Wonderful Life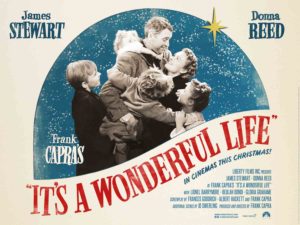 One of the classic Christmas movies, it has to be among the most watched holiday movies of all times. You can never grow tired watching this movie with family on the Christmas movie. Hands down, the best Christmas movie ever!
2. Love Actually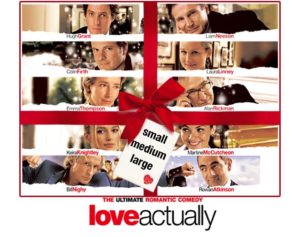 This holiday classic has the perfect ensemble cast and gives a thoroughly enjoyable ride of different stories of various characters coming together on the Christmas Eve. Among all holiday movies, Love Actually is actually one of the best romantic Christmas movies!
3. A Christmas Story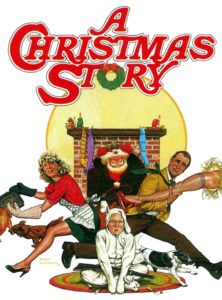 Another Christmas classic, A Christmas Story is an ideal film for both parents and their kids. It is also one of the earliest funny Christmas movies being released in 1983!
4. Home Alone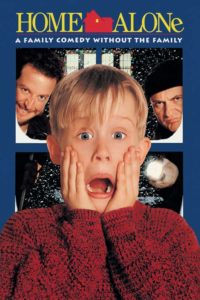 Who can forget this ultimate Christmas movie? It is among the top funny Christmas movies of all times and is the favorite of people of all ages!
5. A Charlie Brown Christmas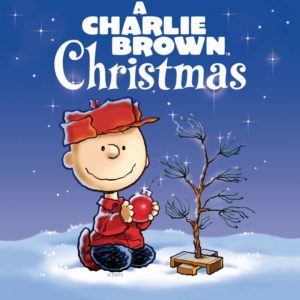 It is one of the best animated Christmas movies that gives a meaningful message against the rapid commercialization of the festival which you see these days!
6. Silent Night, Deadly Night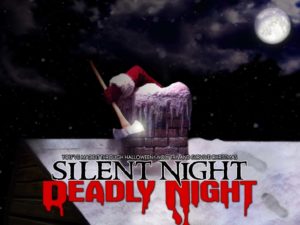 If you want a break from feel-good, mushy Christmas movies, then go for scary Christmas movies like this one. It may have a lot of bad reviews, but the premise of a psychotic man on killing spree in a Santa suit definitely sounds interesting!
7. Frosty The Snowman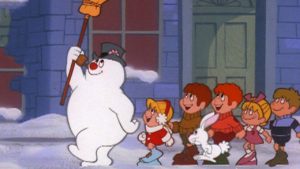 A must watch film in the snowy holiday season; Frosty The Snowman has the most memorable Christmas theme song ever! Do rent it in on the Christmas Eve or watch it on any of the TV channels which are sure to run this animated classic during holidays.
8. Miracle on 34th Street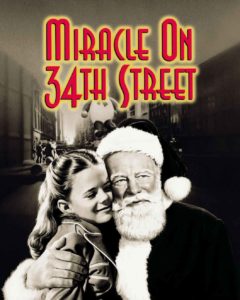 This heartwarming and inspiring story is a favorite of many people not without reason. This could be one of the best feel-good Christmas movies of all time!
9. The Children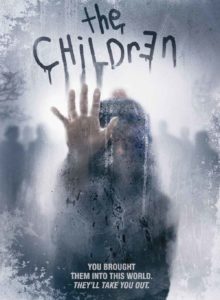 There is no dearth of horror Christmas movies, and The Children might be the scariest Christmas movie out of those! Watch it, not with your small kids, though!
10. Dr. Seuss' How the Grinch Stole Christmas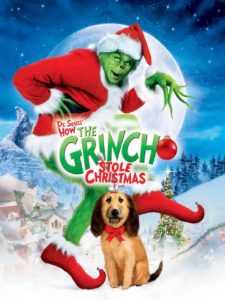 Jim Carrey shows terrific skills with his voice in one of the best animated Christmas movies. It is a perfect adaptation of a fantastic children's book by Dr. Seuss.
11. Silent Night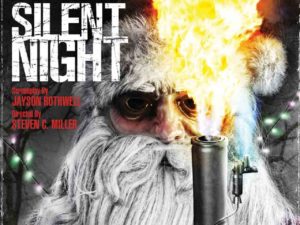 It is a remake of Silent Night, Deadly Night but there is nothing common between the two. In fact, it boasts of a better cast and a killer Santa who stabs people while hiding among other people dressed up as Santa. One of the better scary Christmas movies!
12. Elf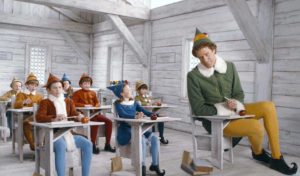 Elf is admittedly one of the best funny Christmas movies and not without reason! Will Ferrell shines in his character as a dim-witted elf making this holiday film a must watch for Christmas!
13. National Lampoon's Christmas Vacation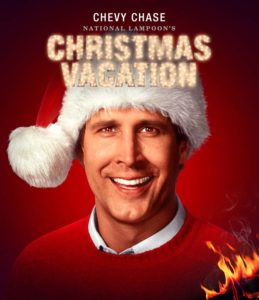 If you are looking for a Christmas movie to watch with your whole family, watch this Christmas classic! It is about a family wanting to have a perfect Xmas but things go wrong in unimaginable ways!
14. Rare Exports: A Christmas Tale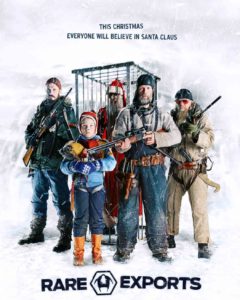 Possibly one of the best scary Christmas movies, Rare Exports is a critically acclaimed film from Finland. Here Santa is actually an evil spirit buried in a "sacred grave" who kills reindeer and children!
15. The Nightmare Before Christmas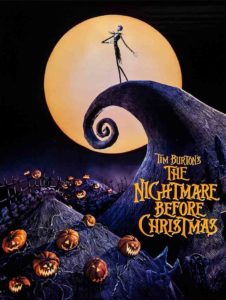 This is a movie that depicts both Halloween and Christmas and is one of the classic Christmas movies. Although it is a stop animation film from 1993, people still love to watch it in holidays!
16. Serendipity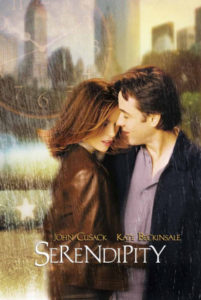 Christmas may not be the prominent theme of this movie, but this John Cusack film is perfect if you are looking for romantic Christmas movies.
17. Don't Open It Till Christmas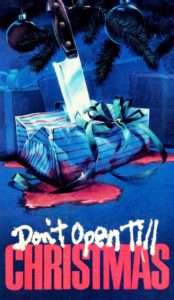 You might have seen Santa turning serial killer in many horror Christmas movies. However, this one is different from all those as it is about a serial killer killing people who are wearing Santa costumes! How original! Isn't it?
18. The Muppet Christmas Carol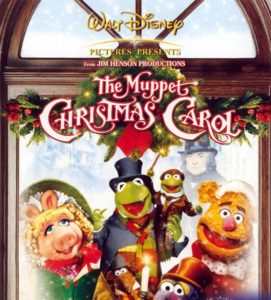 Your kids will thoroughly enjoy this version of The Christmas Carol by Charles Dickens. Many people consider it as the best movie adaption of the wildly popular story!
19. Santa's Slay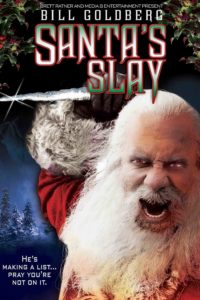 Santa's Slay is one of those horror Christmas movies that have an interesting premise. Here it is about the virgin birth myth according to which Santa is actually a devil who had lost a bet with Angel and was forced to act as a giver of gifts!
20. Bad Santa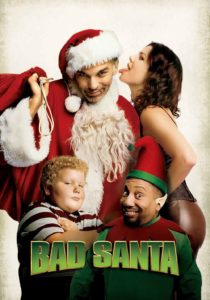 What happens when you meet a foul-mouthed, gloomy Santa who is not at all like your cheerful Santa Clause? You get this Billy Bob Thornton starrer black comedy Bad Santa. Watch it now and wait for its sequel as well (Bad Santa 2) which releases on Nov.23, 2016.
21. Rudolph the Red-Nosed Reindeer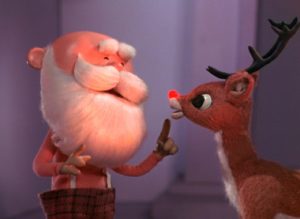 This animated movie is among the classic Christmas movies which your kids will love to watch in holidays. Despite the fact that it is from the 1960s and is a stop-motion animated film, there is no lack of cuteness or holiday feels!
22. Gremlins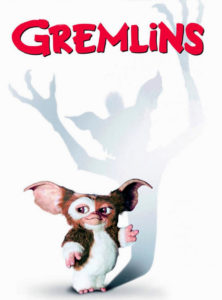 Even Steven Spielberg could not stay away from the charm of scary Christmas movies. You cannot complain though as he did manage to make one of the classic Christmas movies you can watch anytime with your kids without scaring them much!
23. The Holiday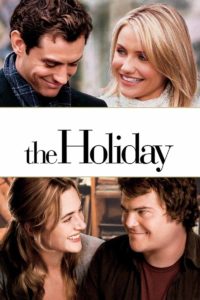 This Kate Winslet and Cameron Diaz film is one of those soft, heartwarming films which are ideal for watching in holidays while you cuddle with your partner. Add it to your list of romantic Christmas movies to watch with your sweetheart!
24. The Santa Clause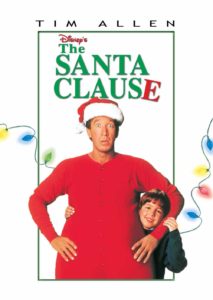 What happens when an average person injures the Santa Clause and has to take his place on the Christmas? You get The Santa Clause which softly tickles your funny bone as you watch Tim Allen trying to adjust his life with Santa!
25. Scrooged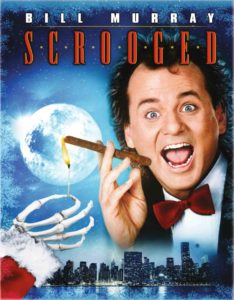 When you are looking for Christmas movies to watch with your family, you cannot miss this modern adaptation of The Christmas Carol starring Bill Murray. Watch it for a perfect Christmas Eve!
No matter how old you have grown, you will always love to watch many of the above holiday films. Even if you are averse to romantic Christmas movies, you can still watch scary Christmas movies for getting into the spirit of holidays.
Do not forget to make your kids watch classic Christmas movies which you have grown up watching every year with your parents! Meanwhile, you can check out some brilliant Christmas decoration ideas to give a festive look to your house in holidays!
Also Read: DIY Christmas Gift Ideas.
Christmas Gift Ideas For Boyfriend.
Christmas Gift Ideas For Girlfriend.