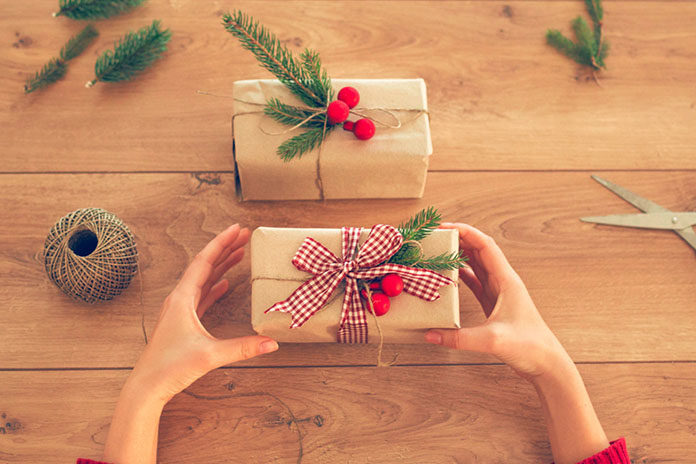 Homemade Christmas Gift Ideas – Take out your creativity hats and get ready to check out some fabulous Christmas gifts to make. No matter how attractive you find commercial holiday presents, you cannot beat the charm of handmade Christmas gifts. And for that, you will need some unique homemade Christmas gift ideas!
Related: Super Cool Christmas Gift Ideas For Kids.
You are at the right place! Here you will discover many creative DIY Christmas gifts which will surely bring a smile to everyone in your family and friends circle! Moreover, you will find handmade gift ideas for everyone in your life- be it your friends, partner, kids, or people with particular tastes like tea lovers.
More On Christmas
You can make these DIY Christmas presents easily and quickly in holidays. You can even take the help of your kids or other family members who would love to assist you in such DIY Christmas crafts! It will be a perfect opportunity to spend time with them and bond with your family during holidays.
So, what are you waiting for? Get ready to check out these lovely homemade Christmas gift ideas and pick the best ones to make during holidays:
1. Homemade Christmas Gift for A Tea Lover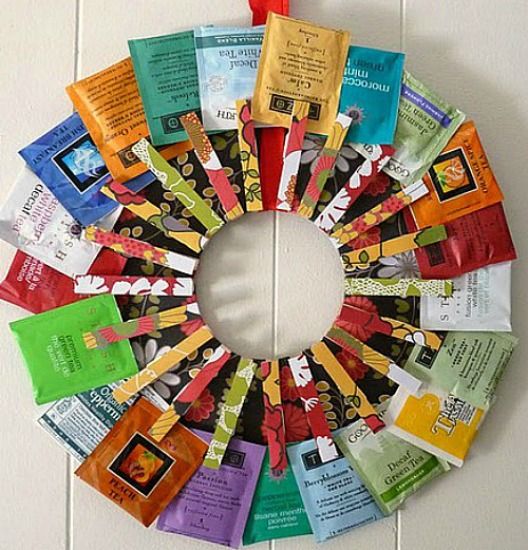 Gather the best teabags you have at home and make this holiday present at home. This thoughtful DIY Christmas gift is sure to bring a smile to the tea lover in your life!
2. DIY Candy Guitar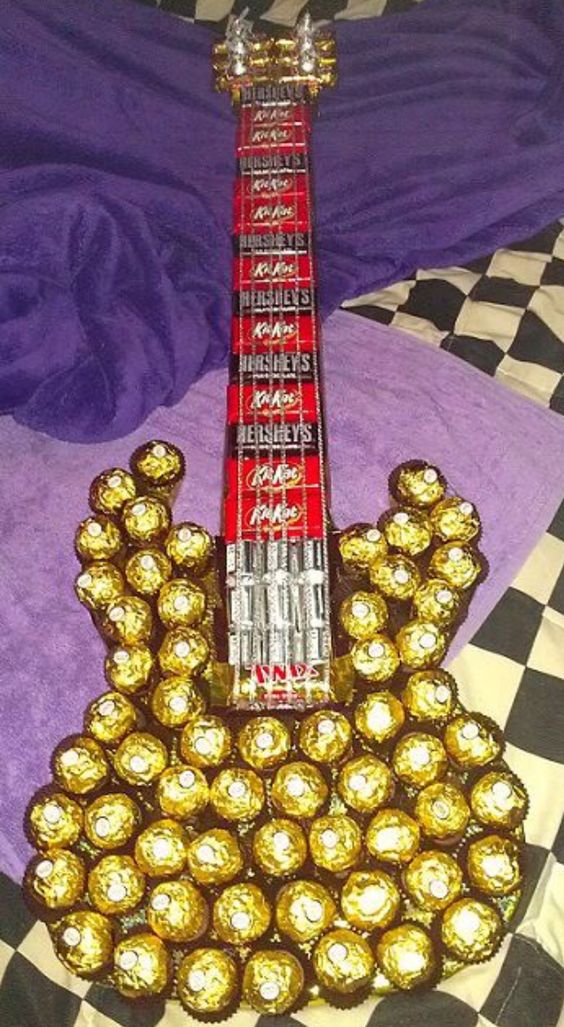 If you want to go for homemade Christmas food gifts, you cannot miss this beautiful candy guitar. Anyone who loves music and candies (who does not love them, anyway?) is sure to fall in love with this Xmas gift!
3. Easy Homemade Holiday Present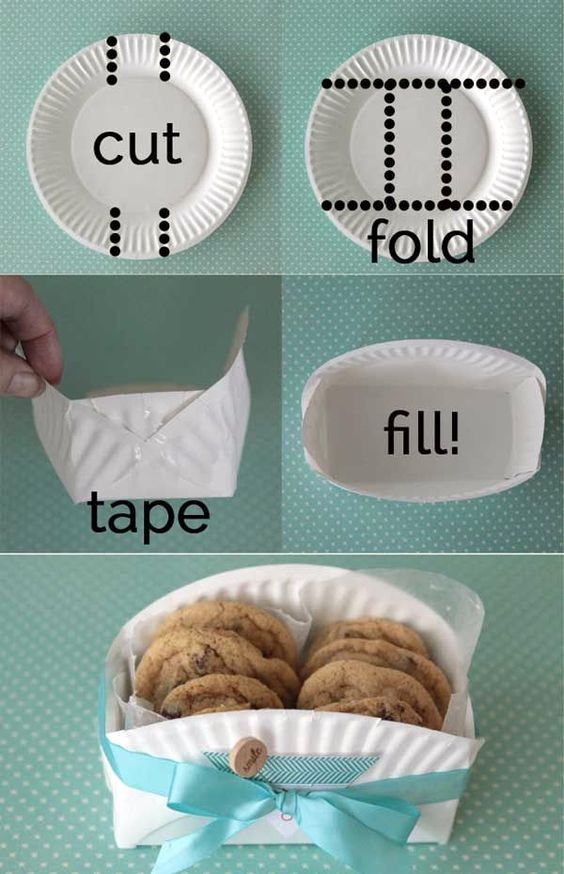 Make a cute festive packaging and use it to gift special Xmas treats to your friends and family. This is one of the best homemade Christmas gift ideas you can use for this holiday season.
4. Last Minute Christmas Gift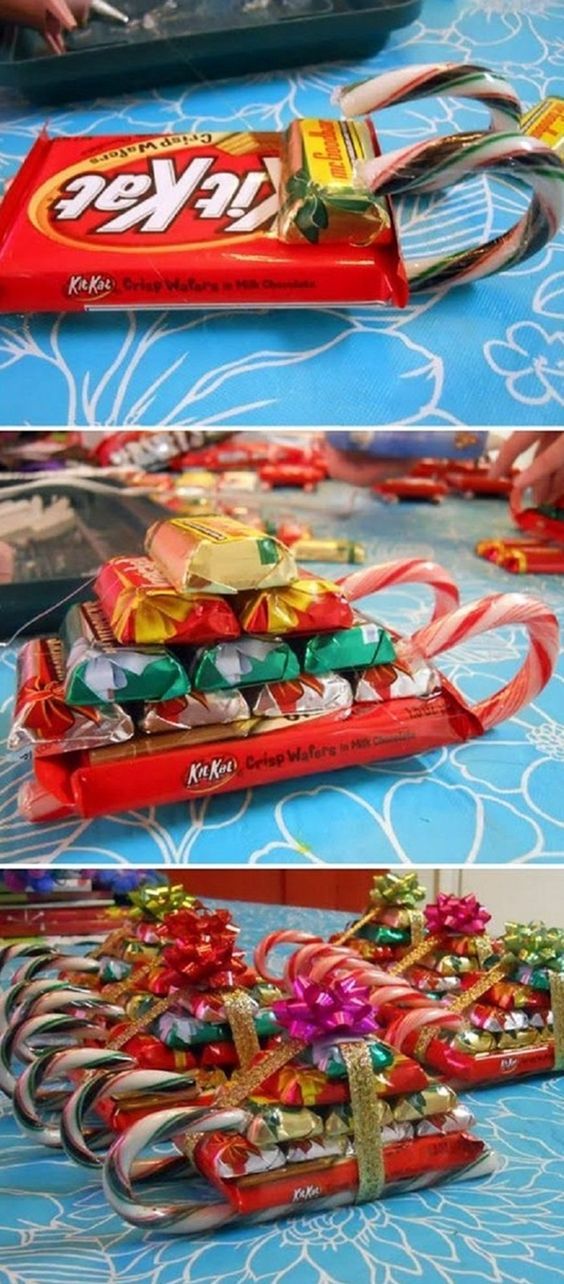 Chocolates are admittedly one of the most common Xmas presents. Give them a twist this season by making a special wrapping package at home for a perfect DIY Christmas present.
5. Wine Chocolate Pineapple Gift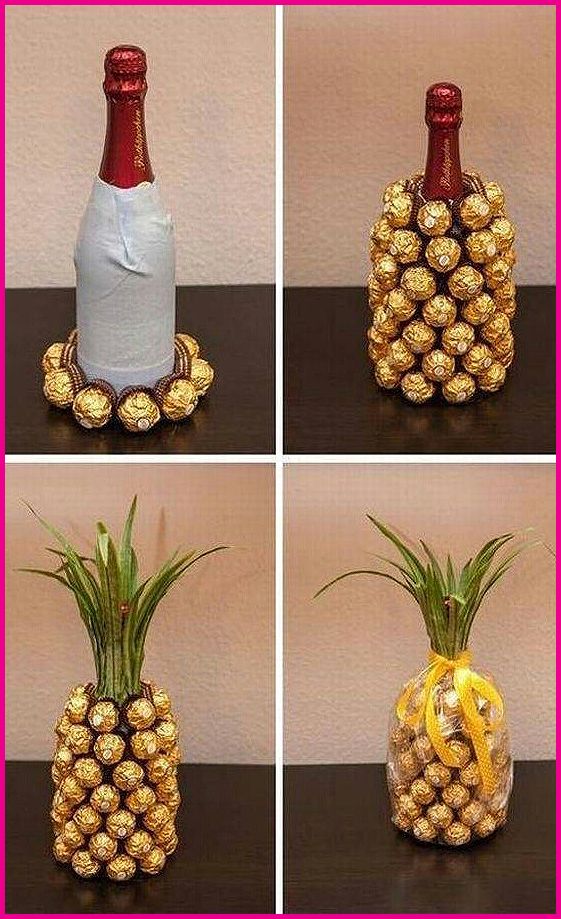 If you want to do some DIY Christmas crafts in these holidays, how about using it for handmade Christmas gifts. You can easily make this Xmas gift using a wine bottle and chocolates to create a pineapple shaped holiday present. It is one of the best homemade Christmas food gifts you can take for a family party!
6. DIY Christmas Gift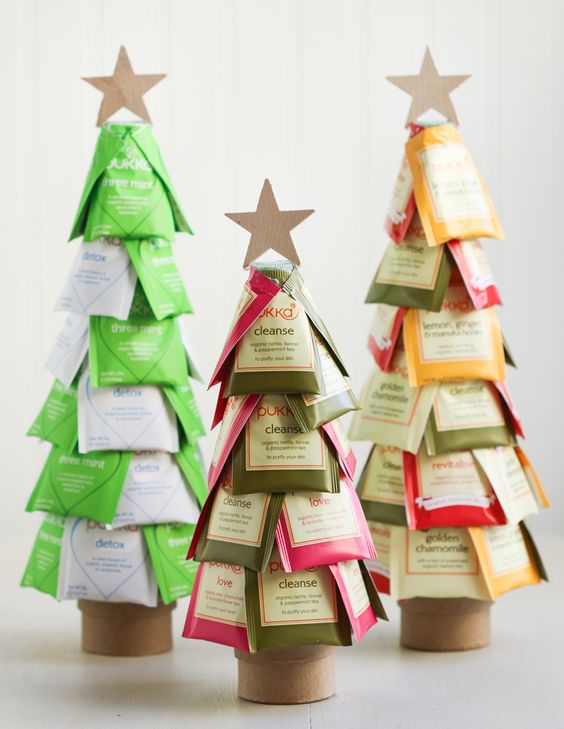 Do you have someone who loves to collect tea packages and herbal products? Then this handmade Christmas gift is simply perfect for them!
7. Homemade Xmas Gift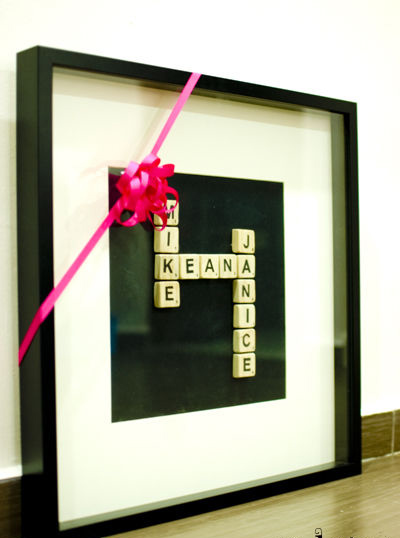 There are plenty of options when you are looking for Christmas gifts to make at home. For example, use the traditional game board of Scrabble to make a handmade present like this. Isn't this one of a unique homemade Christmas gift ideas?
8. DIY Christmas Wreath as Holiday Present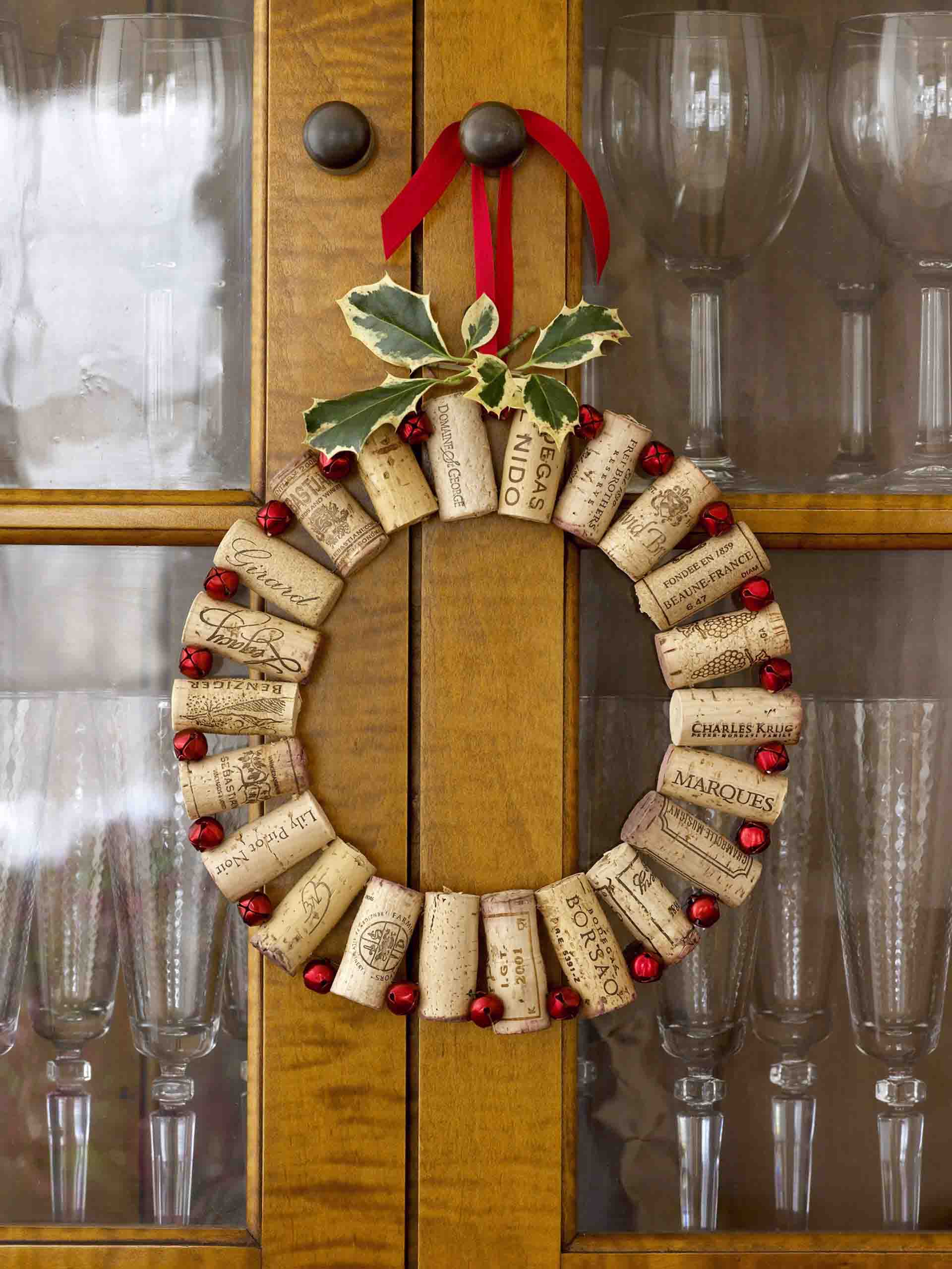 Did you know that you can use wine corks to make beautiful Christmas gifts at home? This Xmas wreath is one such wine cork craft activity you can do to make DIY Xmas gifts easily!
9.Handmade Christmas Gift for Friend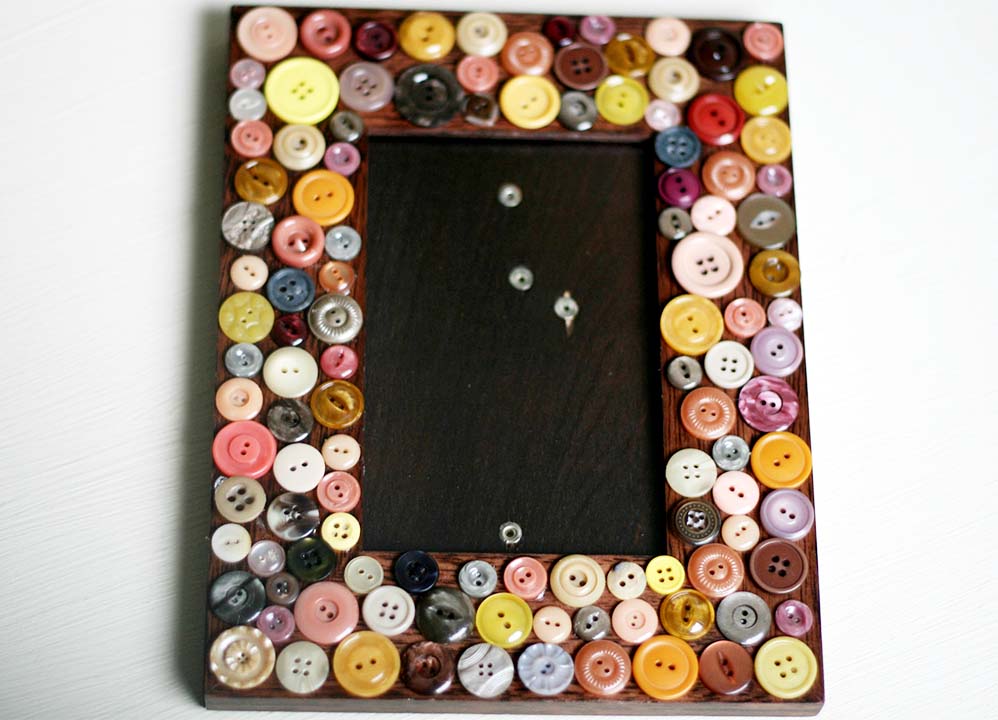 This is one of the best creative DIY Christmas gifts you can make for your friends. You just need to collect spare buttons from your closet and use them to decorate a photo frame. Put your picture with friends in the frame and give this amazing Xmas present to all your buddies present in the picture!
10. Christmas Wine in Santa Style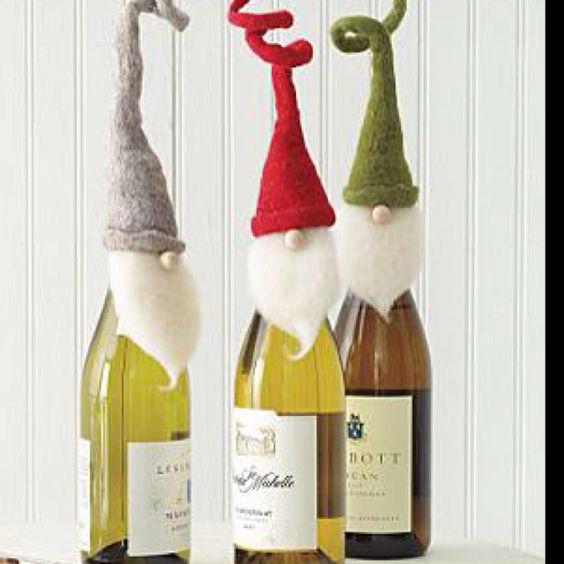 Finding Xmas presents for grown up can be a challenging task particularly for a male friend. However, you can give a different look to traditional gift item like wine and use them as homemade Christmas gifts for adults.
11. Cool Christmas Present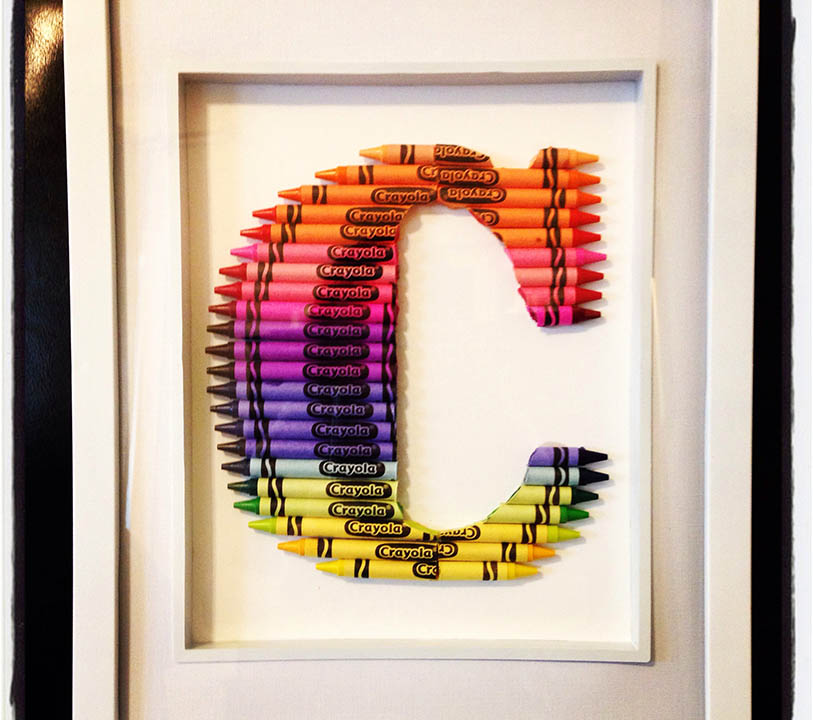 If you are looking for simple DIY Christmas ideas, you cannot go wrong with this easy handmade Xmas present. You just need some extra crayon colors and an empty photo frame and make a striking pattern which could appeal to your friends or family!
12. DIY Christmas Earrings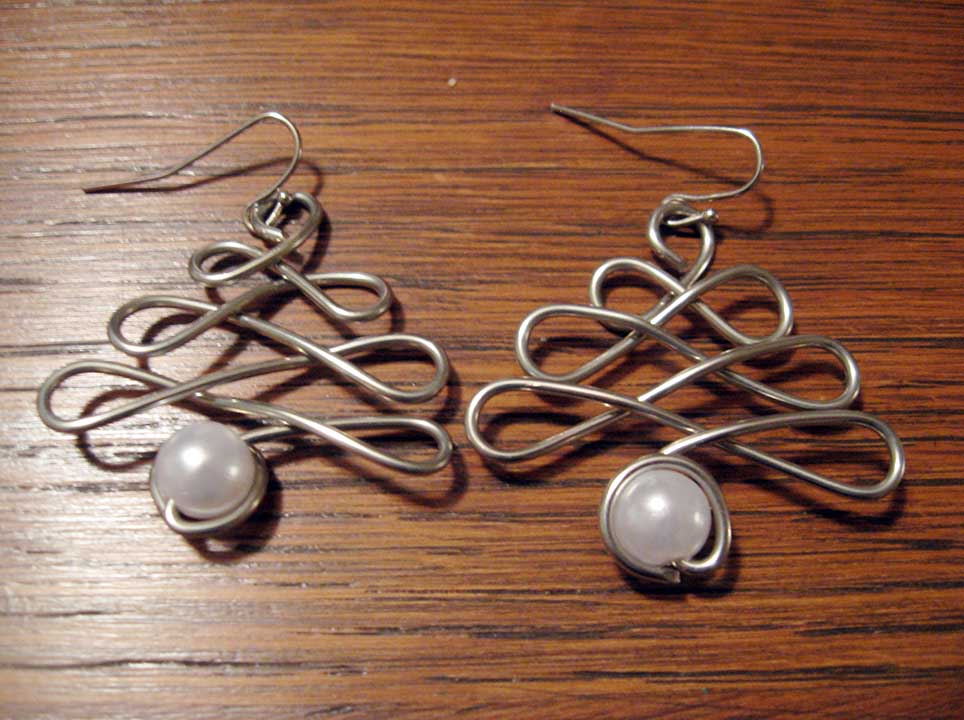 There is nothing better than handmade jewelry as a Xmas gift. This particular Xmas tree style is one of the best homemade Christmas gift ideas you can use especially if you want DIY Christmas gifts for mom.
13. Homemade Secret Santa Gift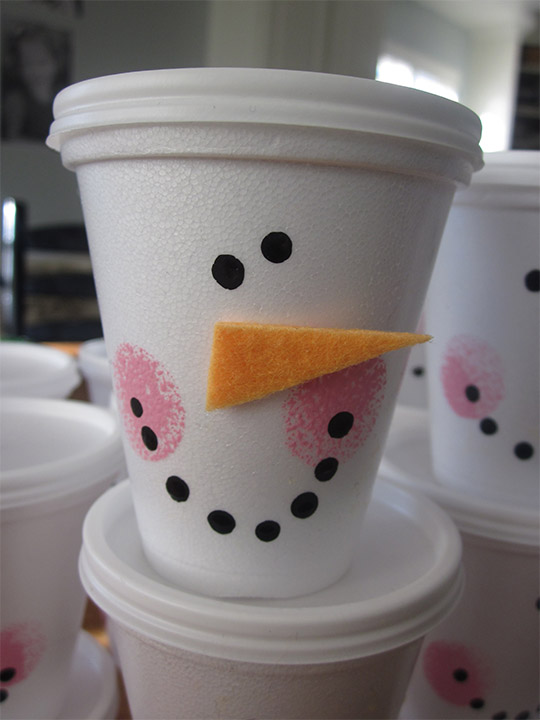 Surprise your kids with these cute snowman cups for their morning Christmas breakfast! Serve their favorite holiday drinks and mocktails in these glasses for a great start to holidays!
14. Homemade Dollar Store Christmas Gift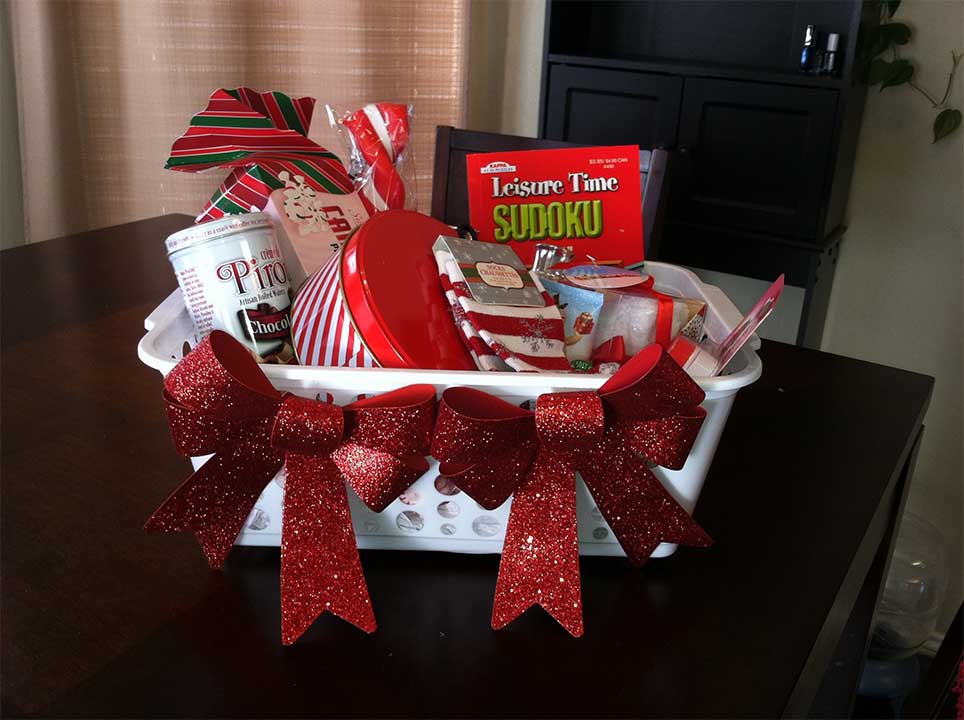 When you are confused among so many DIY Christmas gift ideas, you can always go for the ultimate assortment of gift items. Make a homemade mini dollar store like this for an all round Xmas gift hamper!
15. Perfect Holiday Present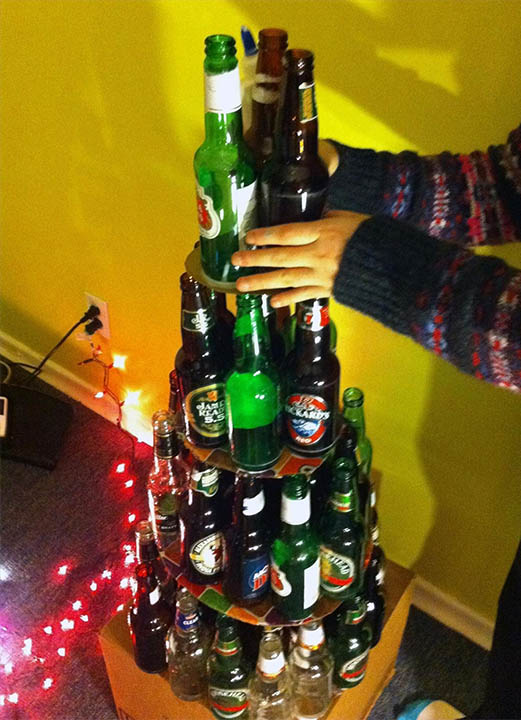 Can a Christmas gift can get better than this? Most probably no. Just collect your favorite drinks and arrange them in the shape of a Christmas tree for the best Xmas present ever!
16. Christmas Booze Bouquet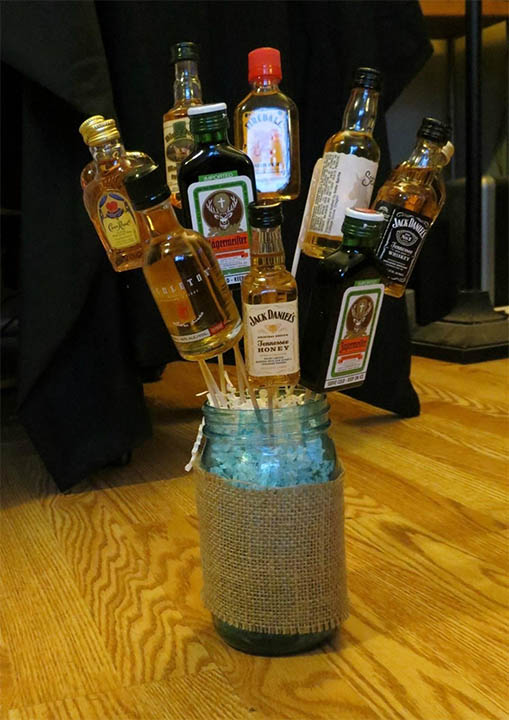 Are you wondering what to give your boyfriend on this Christmas? Try this unique bouquet made up of his favorite drinks, and you can expect your present to be among the best DIY Christmas gifts he has ever received!
17. Handmade Ombre Candle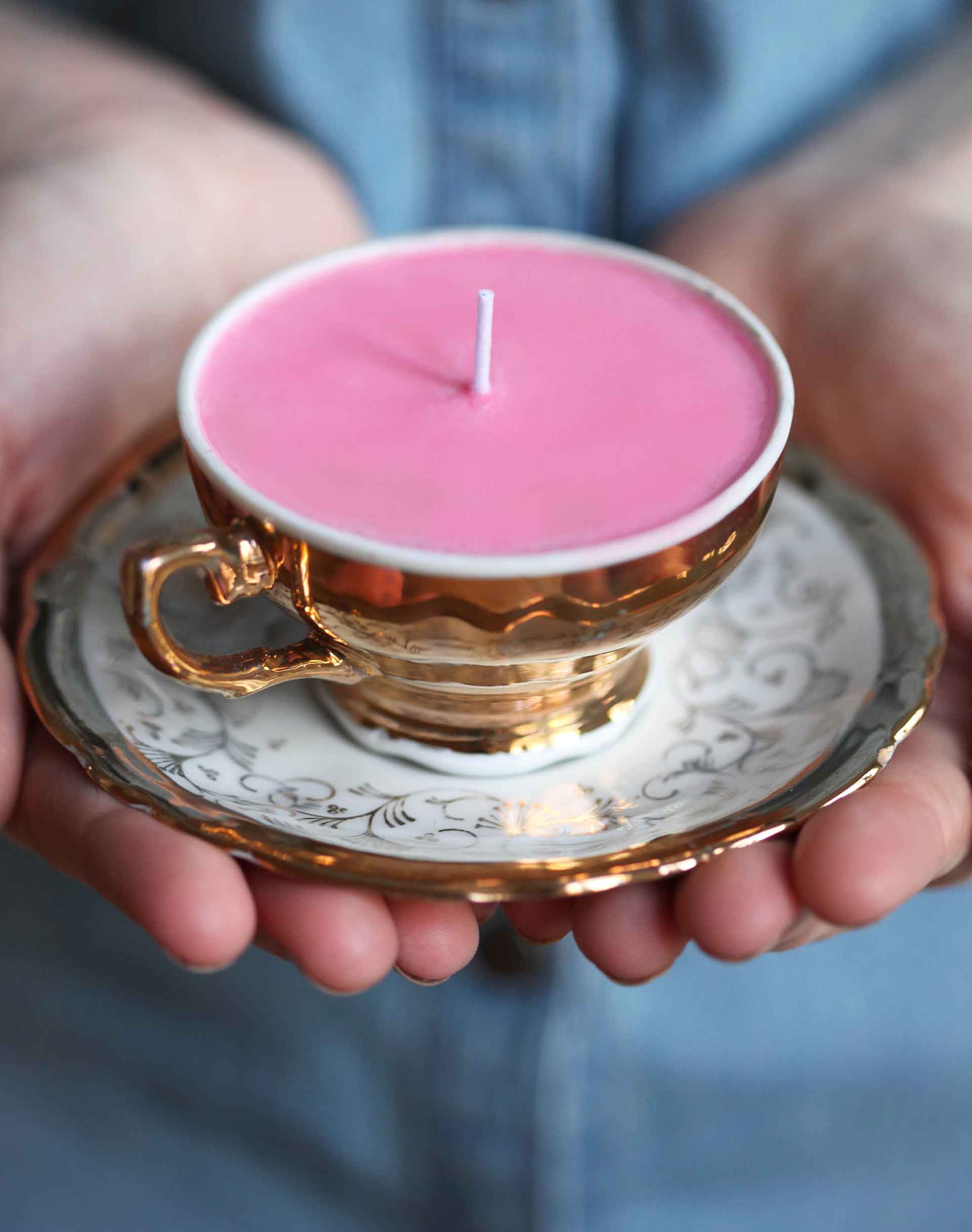 Make a bunch of colorful ombre candles and give them as a holiday present while visiting any family during Christmas. It is one of those homemade Christmas gift ideas which you can quickly do at home without any significant investment!
18. DIY Christmas Present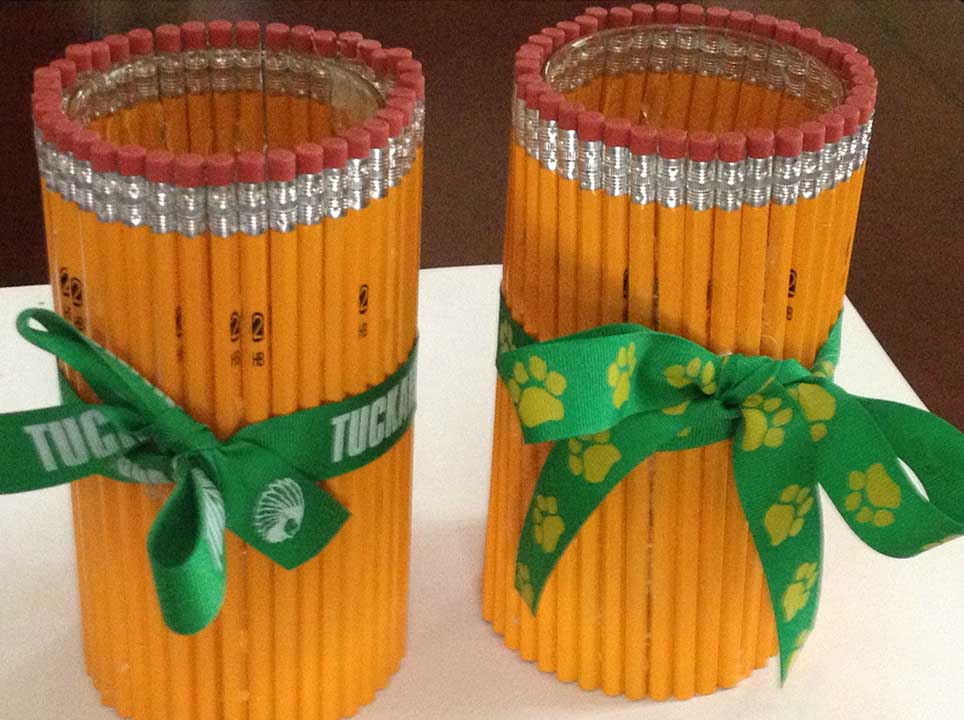 Christmas can be a busy time despite holidays as you are busy in preparations for holiday parties. Try this easy homemade Christmas gift idea to make a quick Xmas present at the last minute before the cocktail party!
The above DIY Christmas gifts are sure to become super hit among your family and relatives during the cocktail party. You can pick any of the above homemade Christmas gift ideas to make at home this year. Some of these ideas are really easy to make, and you can quickly make them even at the last minute before Christmas party! Have a fun filled and joyous Xmas 2016! Merry Christmas!
Also Read: Christmas Ugly Sweaters.