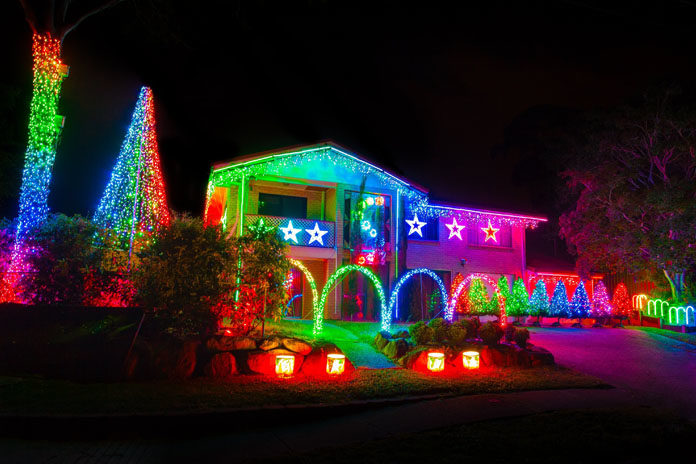 Jingle Bells Jingle Bells Jingles All the Way,
Your Christmas Lights are Boring, Throw them all Away!
Do not let anyone sing this song in front of you on the Christmas Eve this year! Christmas lights are one of the most common items in holidays. There are chances that your neighbor might be using the same Christmas lighting ideas which everyone else, including you, is planning to use! So, do not settle for those traditional Xmas lights and try using our selected holiday lighting ideas.
Related: Christmas Outdoor Decorations.
Here you will find a mind blowing collection of indoor as well as outdoor Christmas lighting ideas.Apart from the general festive color themes, you can also explore through some of the most unusual and unique lighting ideas.
You can use these holiday lighting ideas for your homes as well as office decorations. Get a bit creative and hang little lights in the shape of Xmas symbols outside your home for an unforgettable look!
The ideas are many, and you just need to pick your favorite one to recreate the setting:
More On Christmas
1. Outdoor Christmas Lighting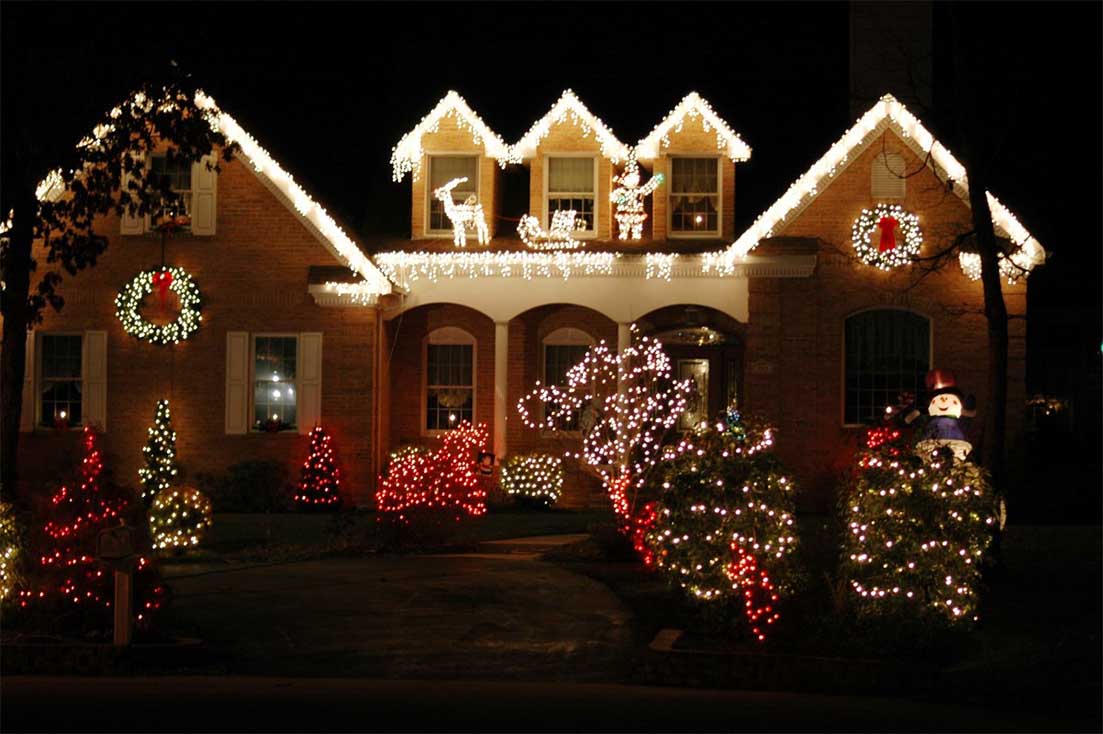 Use the general Christmas decorating items and light them up for a fascinating display of outdoor lighting. This special outdoor lighting has everything Christmassy- reindeer, snowman, wreaths, Santa, and others. This is perhaps one of the best outdoor Christmas lighting ideas.
Read: Outdoor Decoration Ideas.
2. Stunning Christmas Light Display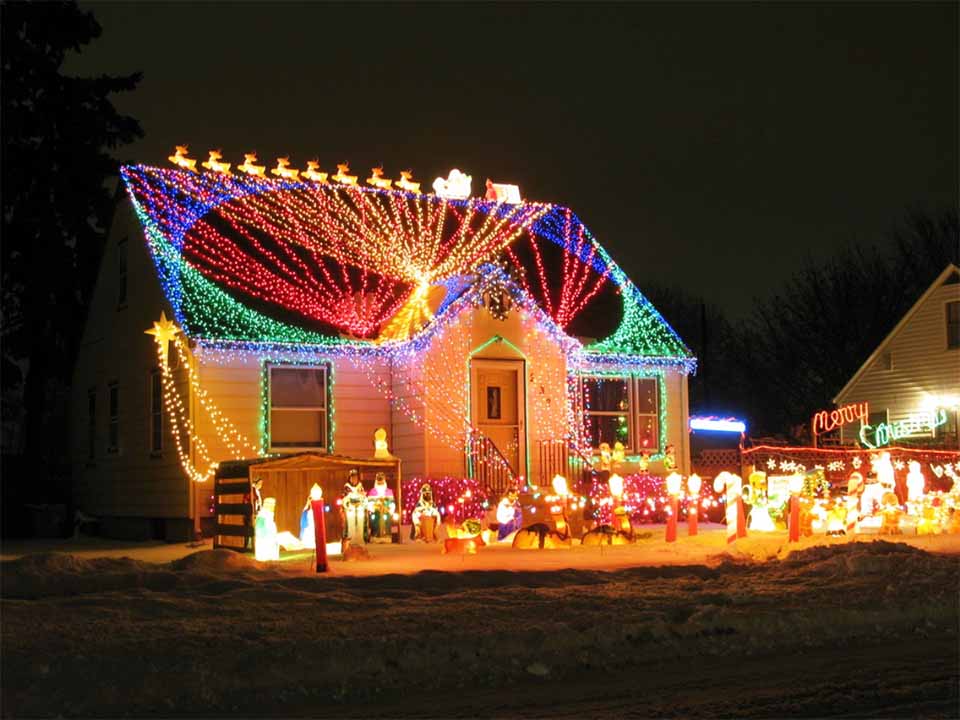 Flaunt the festival spirit like never before by using such dazzling style of Christmas lights! Use small props to bring a liveliness to your decorations and use the brightest color schemes for great lighting on the Christmas Eve!
3. Christmas Star Lights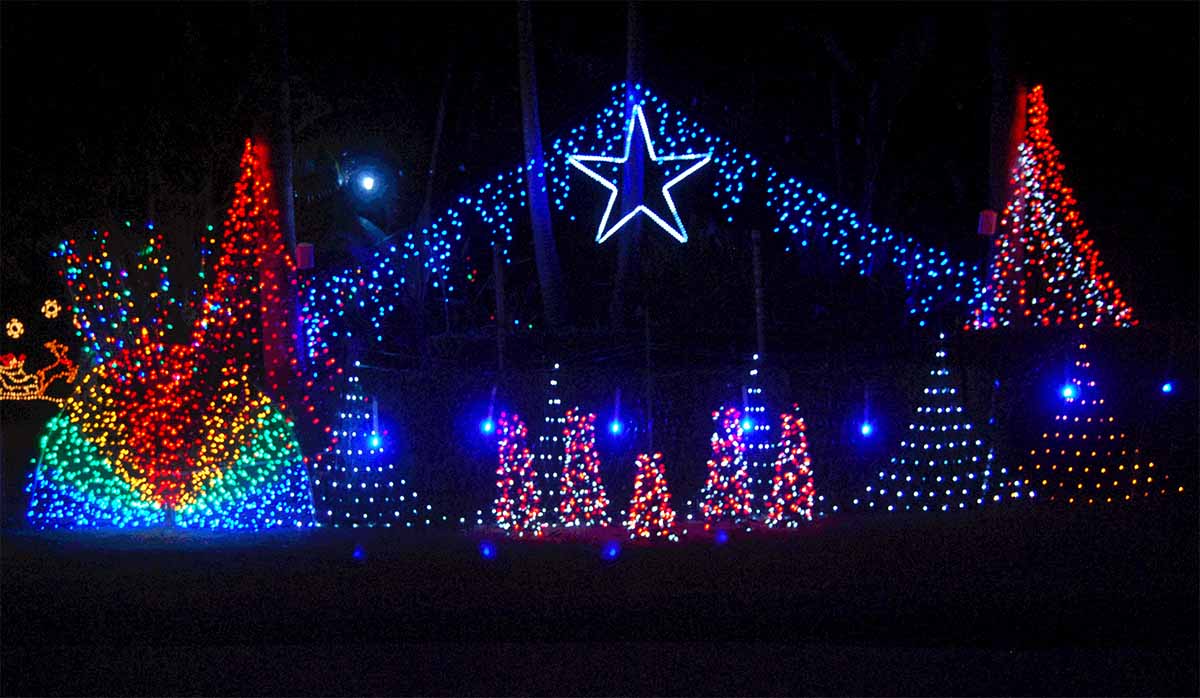 If you are looking for excellent holiday lighting ideas to decorate the outer portion of your house, look no further than this spectacular display of Christmas lights!
4. Golden Christmas Lights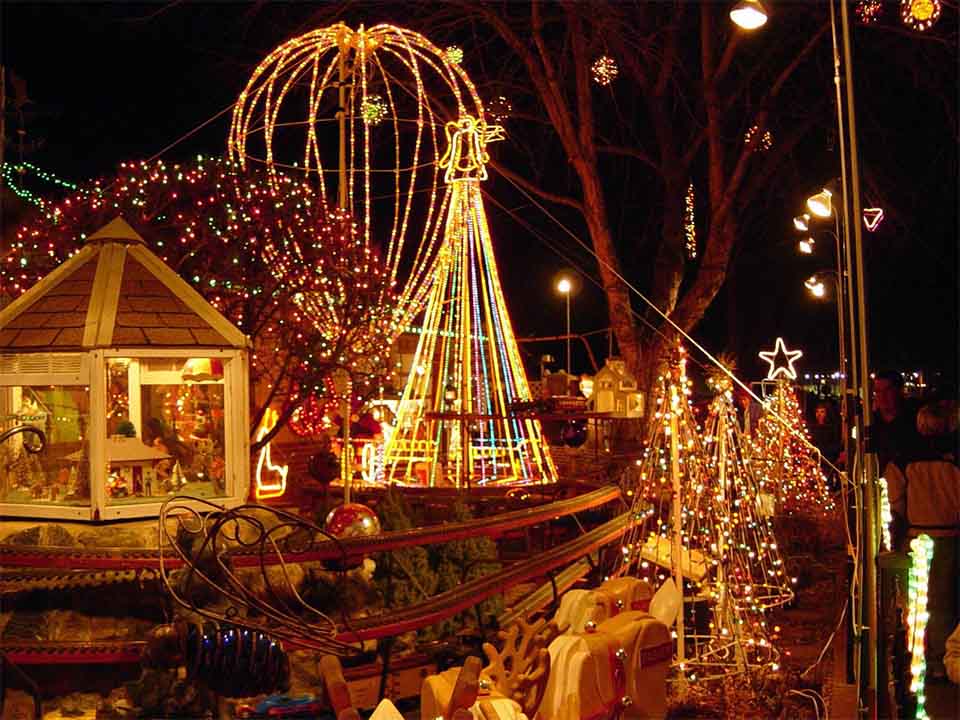 The Golden theme is one of the most popular Christmas decoration themes. Moreover, there is nothing better than a mesmerizing display of golden Christmas lights shining outside a house! Use them for outdoor lighting purposes, and you have the best Christmas lights ever!
5. Beautiful Christmas Lights on House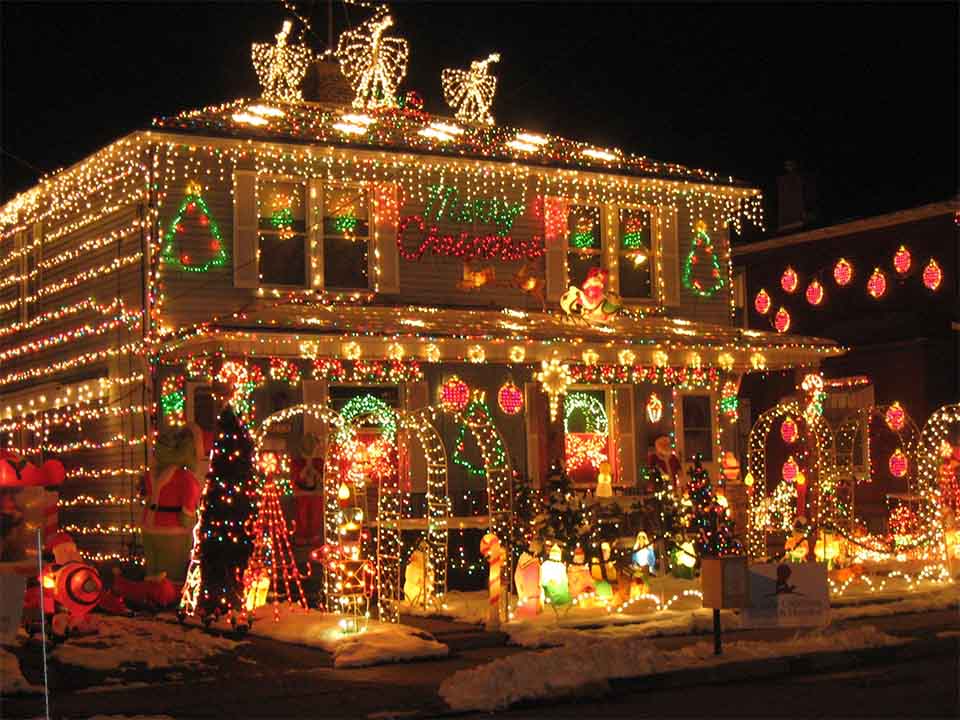 It may look a bit over decorated to you but this is indeed one of the most stunning outdoor Christmas lighting ideas you can ever find. You have a cocktail of all festive colors like red, green, golden with all the main Christmas characters. You can never go wrong with your Christmas lights if you arrange them in this manner to scream Merry Christmas at the passing by people!
6. Exterior Christmas Lighting Idea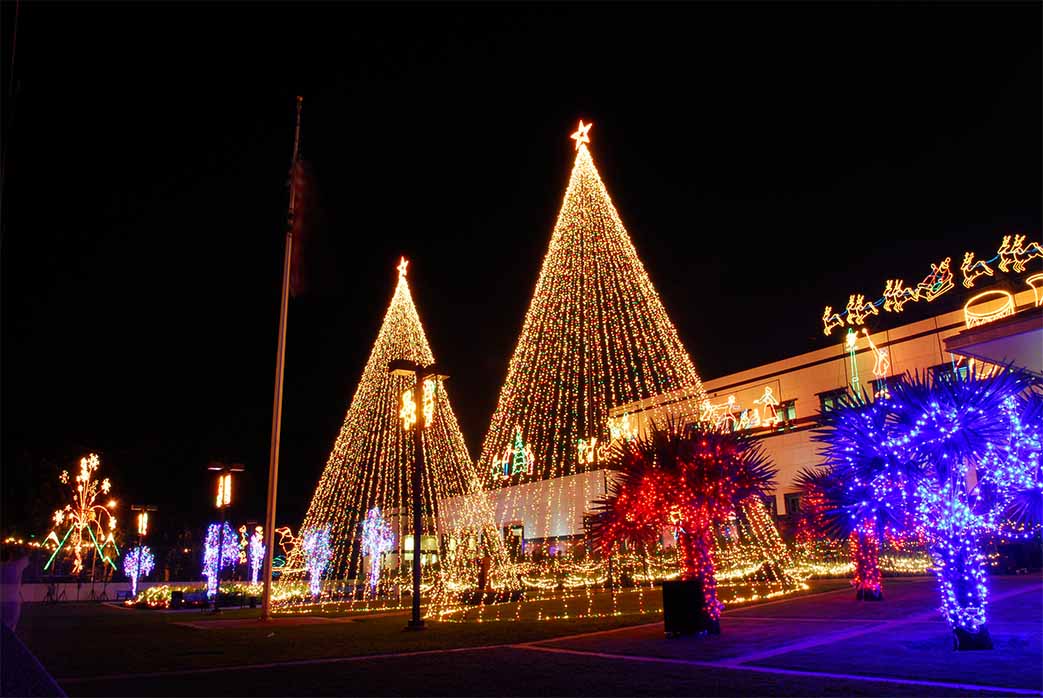 Decorate your garden in the yard using this outstanding exterior Christmas lighting. You do not even need a Christmas tree in the chilly weather outside with these tree shaped lighting themes! Your family Christmas photograph in front of such decoration will definitely come out to be brilliant!
7. String Lights for Indoor Xmas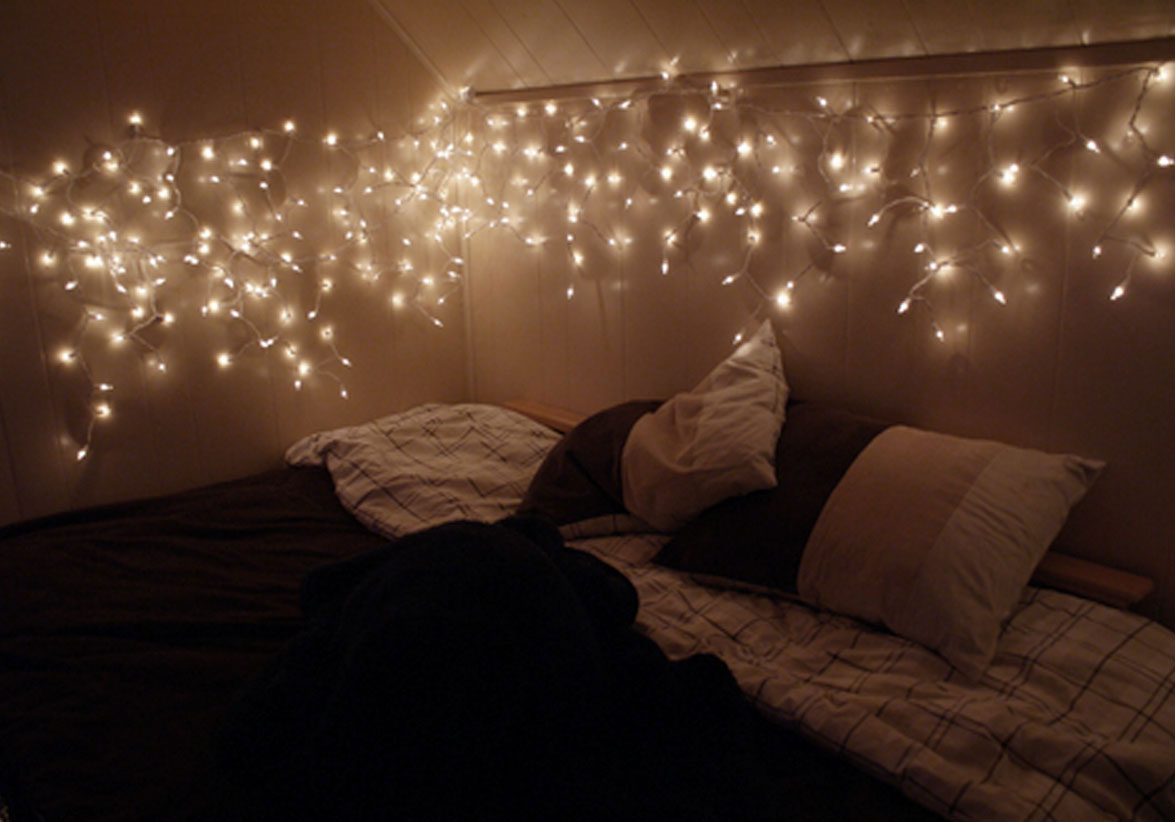 Using string lights for decorating your room on Christmas can be among the best indoor Christmas lighting ideas. After all, why limit your festival celebration to just exteriors. Bring the party to your small bedroom for a perfect Christmas Eve!
8. Wreath Shaped Holiday Lights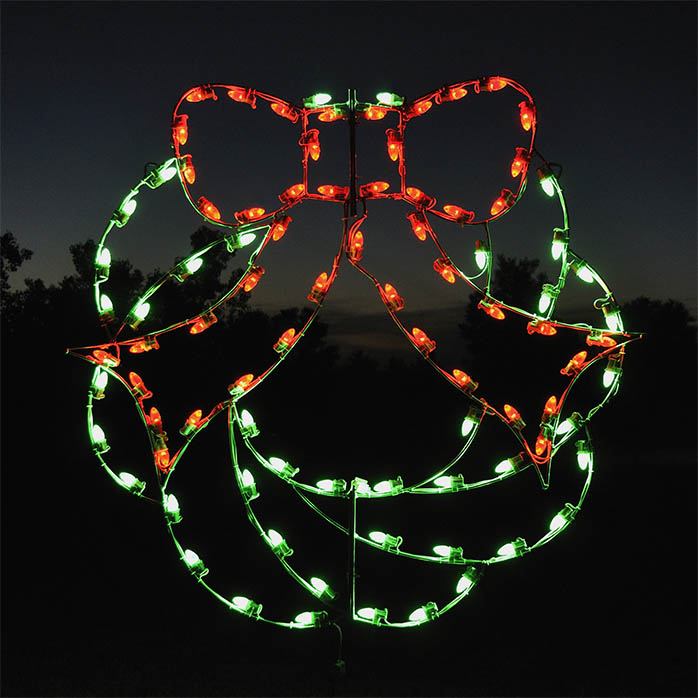 If you are bored with the usual, flashy outdoor lighting ideas on Xmas, try this simple yet unique wreath shaped holiday lights. Place these lights on the front of your door to replace the traditional door wreaths made of flowers, leaves, and other Christmas ornaments!
9. LED Christmas Lighting Idea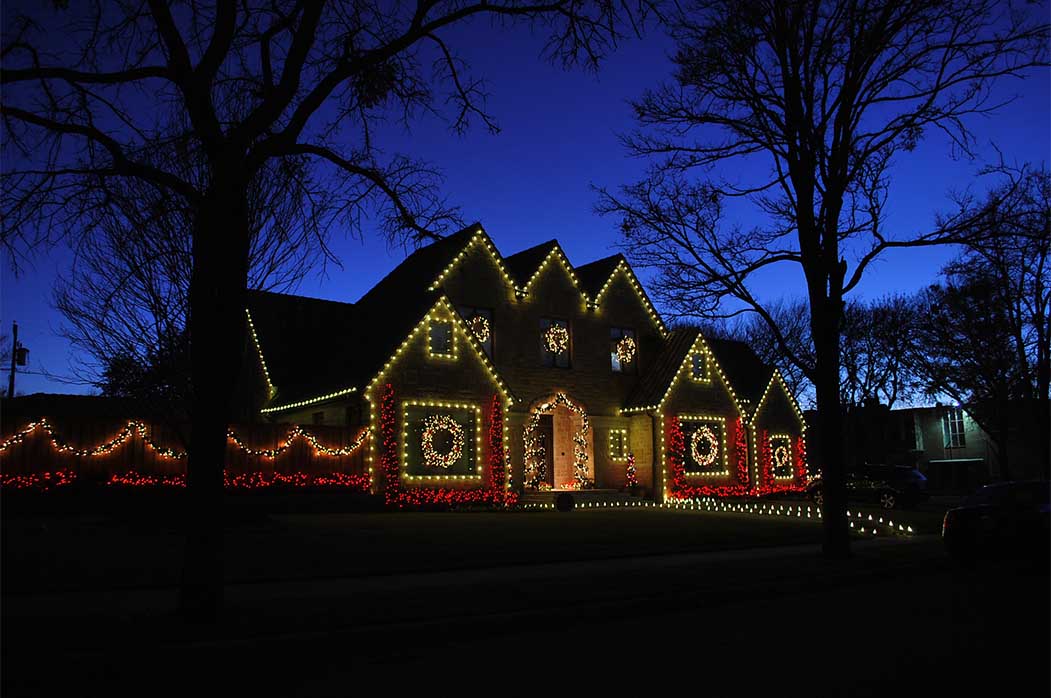 No, it is not just for saving your electricity bill! LED lights look fantastic when you use them together to create a pattern of decoration like this. Take a bunch of LED bulbs and place them around your house for a truly spectacular display of Christmas lighting.
10. Outdoor White Christmas Lights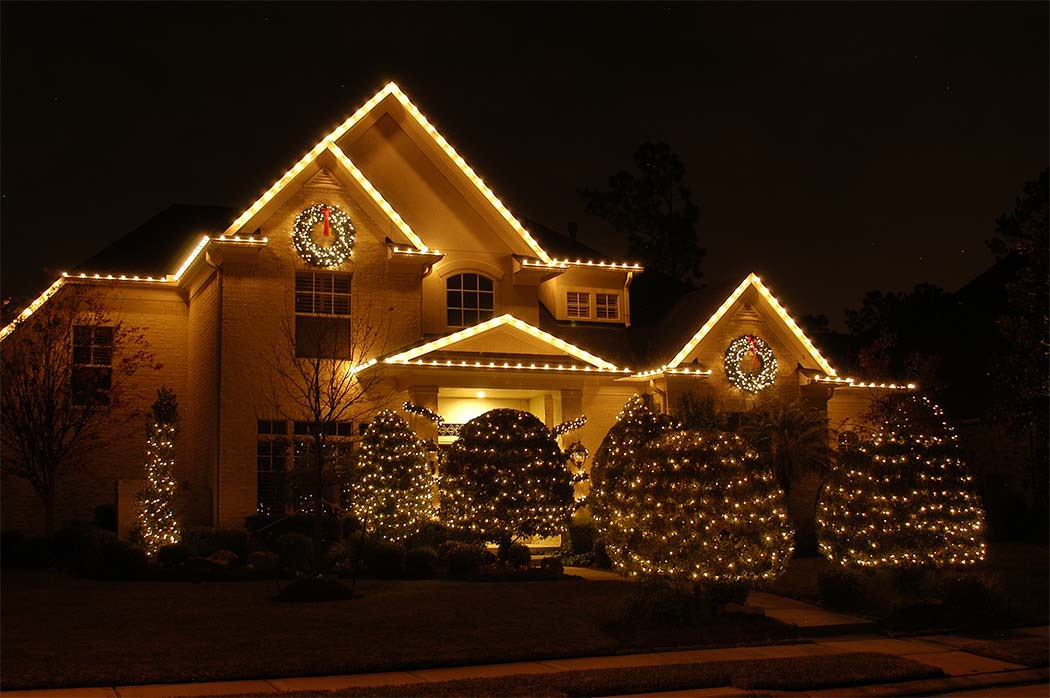 This is one of the simplest yet elegant Christmas lighting ideas. Without using any of the bold color themes, you can give a brilliant touch to your decorations using white Christmas lights. Just use these lights on the outline of your house structure along with trees and door wreaths and be assured of having amazing Christmas lights!
11. Dazzling Outdoor Christmas Lights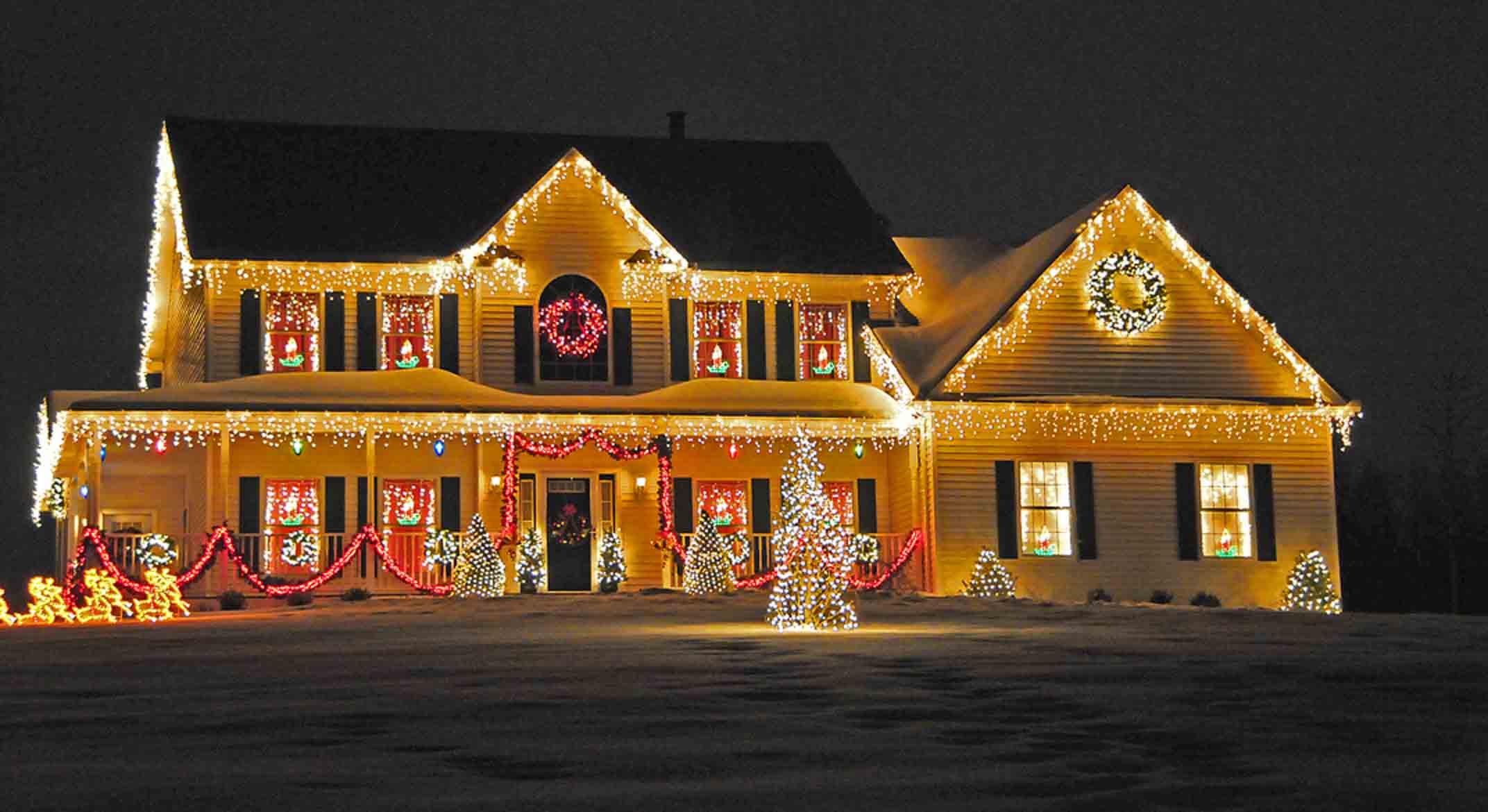 This one has an exceptional use of red Christmas garlands amidst the typical Christmas lights. While giving a final touch to your outdoor Christmas lighting, you can use similar garlands for a unique Xmas look. This will also take your decorations to an altogether different level!
12. Fantasy Park Theme Christmas Lighting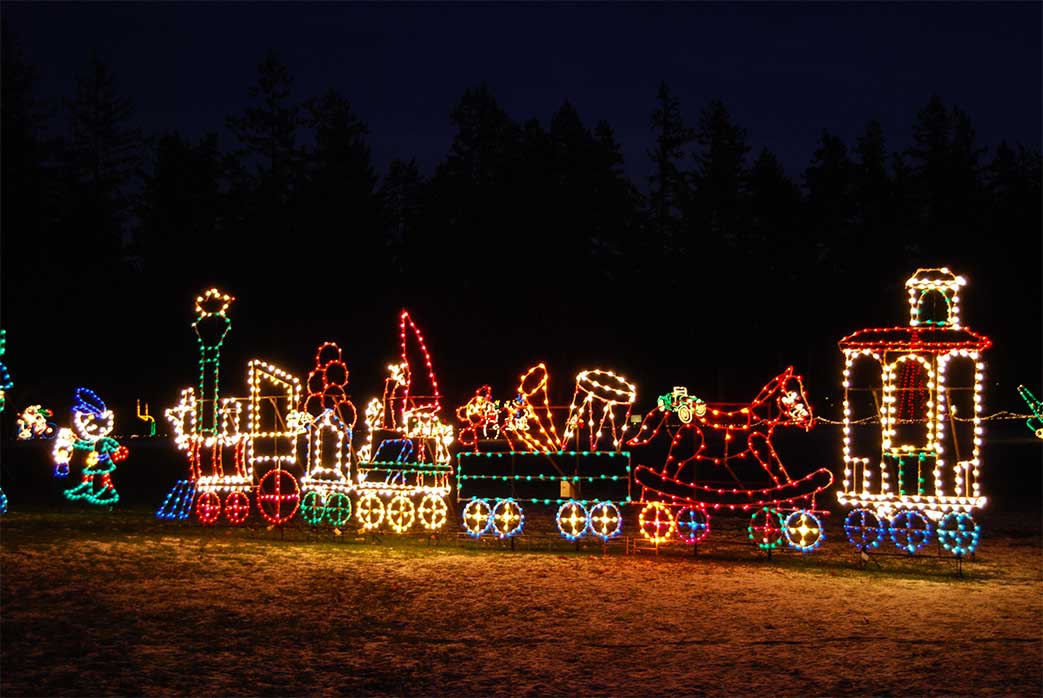 Get inspired by this Christmas lighting theme from a fantasy park. If you want to give an entirely different look to your holiday decorations, make it specific like this. You can even organize fantasy park theme party in holidays this season, and this lighting will be perfect for it!
13. Ceramic Lighting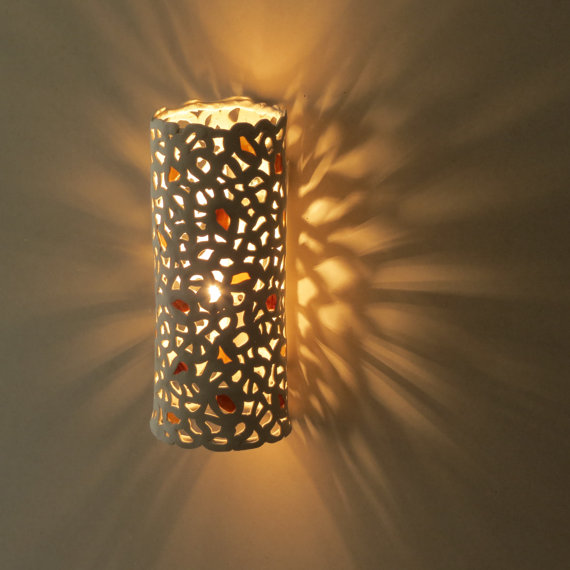 Indoor lighting ideas can be a great addition to your overall Xmas decorations. You can use these beautiful ceramic lights to decorate the interiors of your home while keeping them in the joyous spirit of Christmas!
14. Mesmerizing Christmas Tree Lighting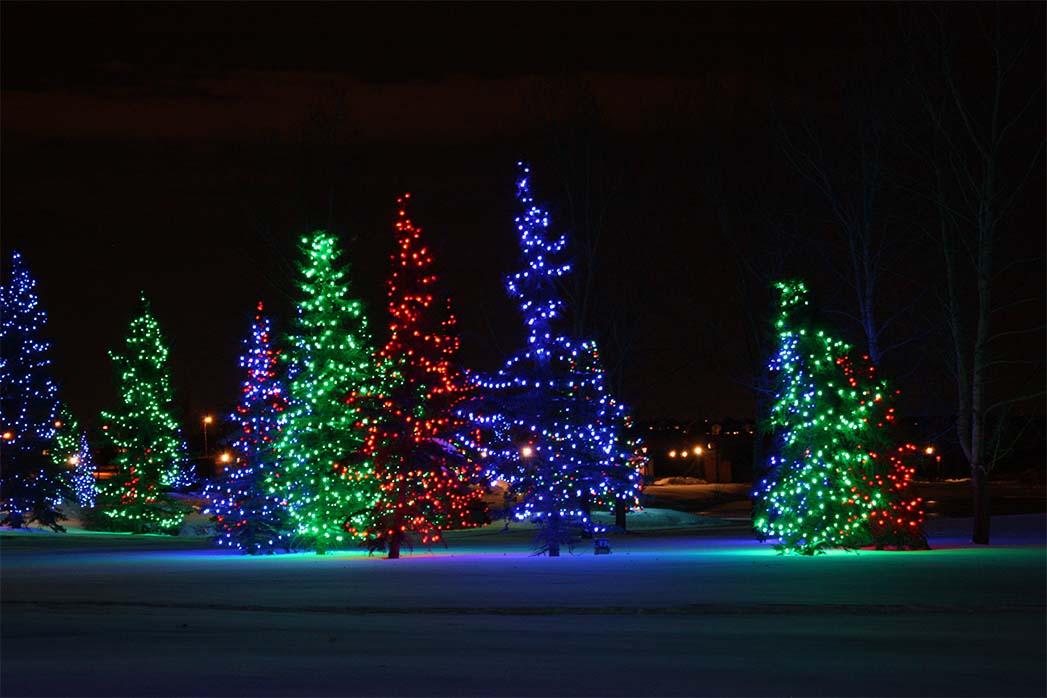 Decorating Christmas trees in different colors looks immensely attractive. You can bring various artificial Christmas trees and use lighting of different colors to have unique Christmas trees. You can easily have white, blue, golden, and other unusual Christmas tree themes with this lighting idea!
15. Simple Front Porch Christmas Lighting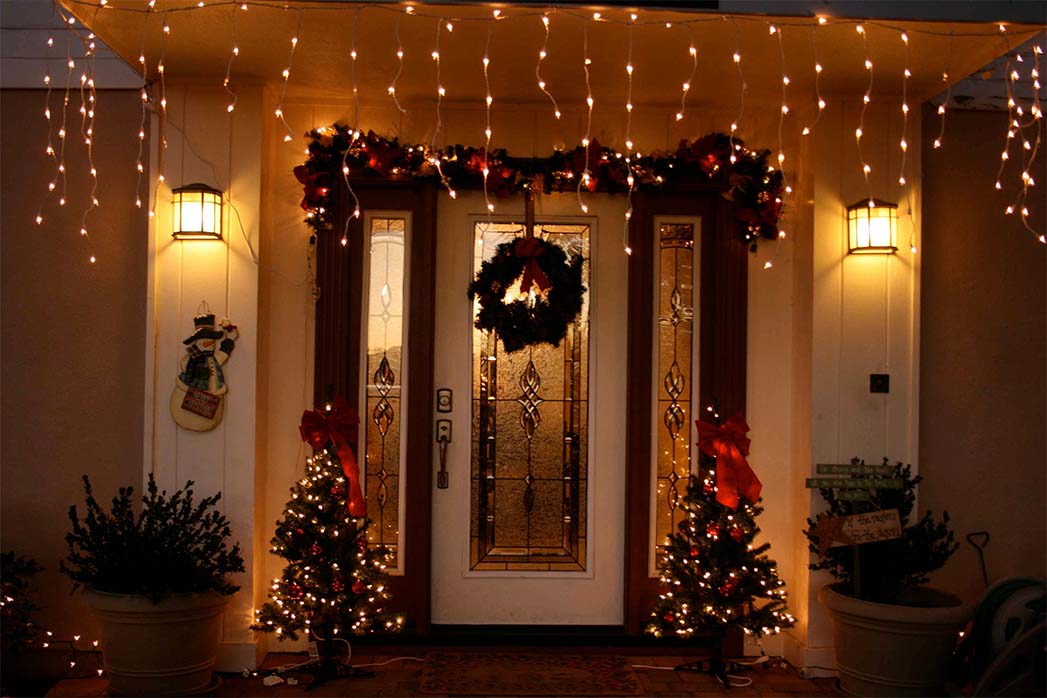 Welcome your guests by using this fantastic outdoor Christmas lighting idea! The hanging golden lights and mini Christmas trees look splendid in this setting and can give a beautiful festive look to your front porch. You can even decorate the door with small lights in addition to using a simple door wreath!
16. Icicle Christmas Lights for Chandelier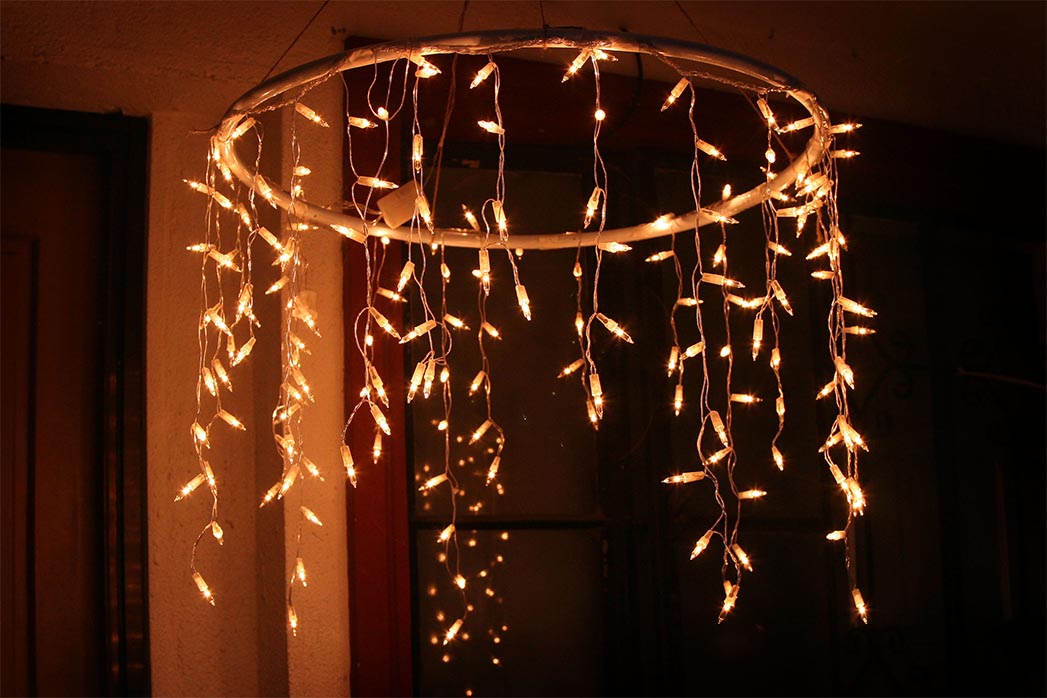 When you want to try something different, you can use special icicle Christmas lights. These looks particularly look ideal for decorating an outdoor chandelier! However, you can also use them in your other indoor Christmas lighting ideas!
17. Christmas Lights for Yard Decoration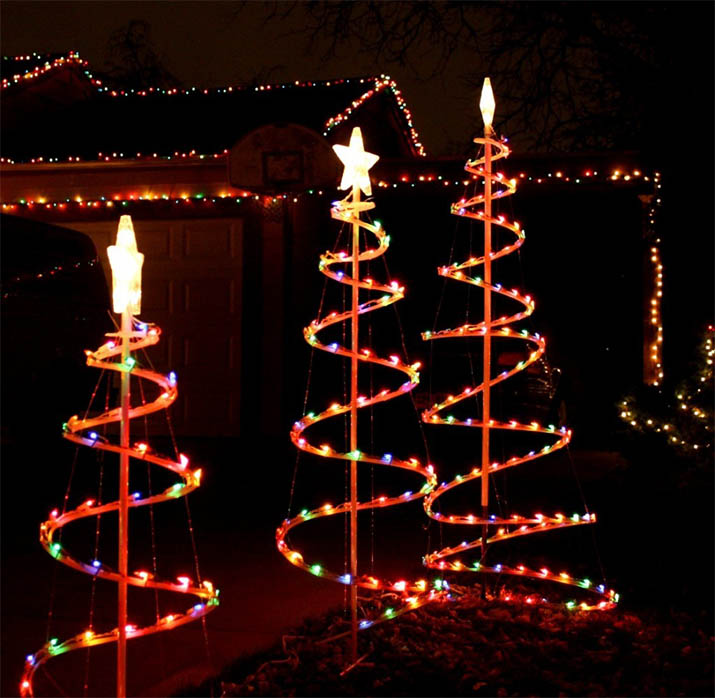 Even if you cannot place your natural Christmas trees outside, decorate your exterior by using Christmas lights in a stylish shape of trees. Your guests will be amazed at your choice of Xmas lighting! This is one of the best yard decoration ideas for Christmas!
18. Exterior Christmas Lights Idea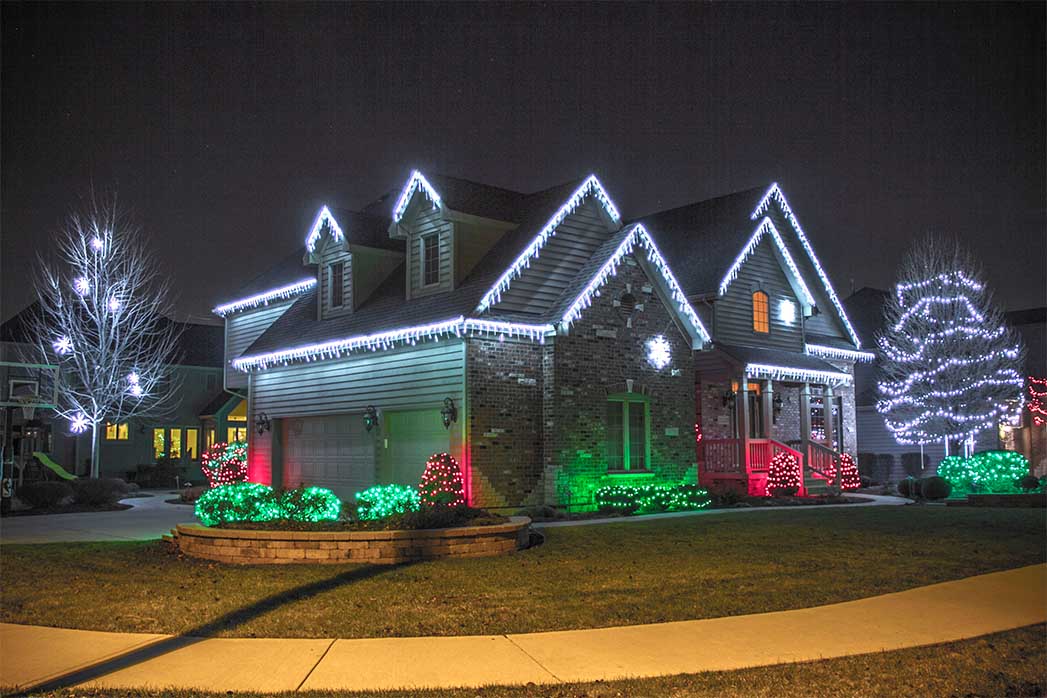 Try this fabulous combination of white Christmas lights and festive color lights for a breathtaking view of your outdoor home. Using red and green lights in conjunction with silver themed decorations on the rooftop is a masterstroke. This is undoubtedly one of the best Christmas lighting ideas ever!
19. Springs Preserve Inspired Christmas Lighting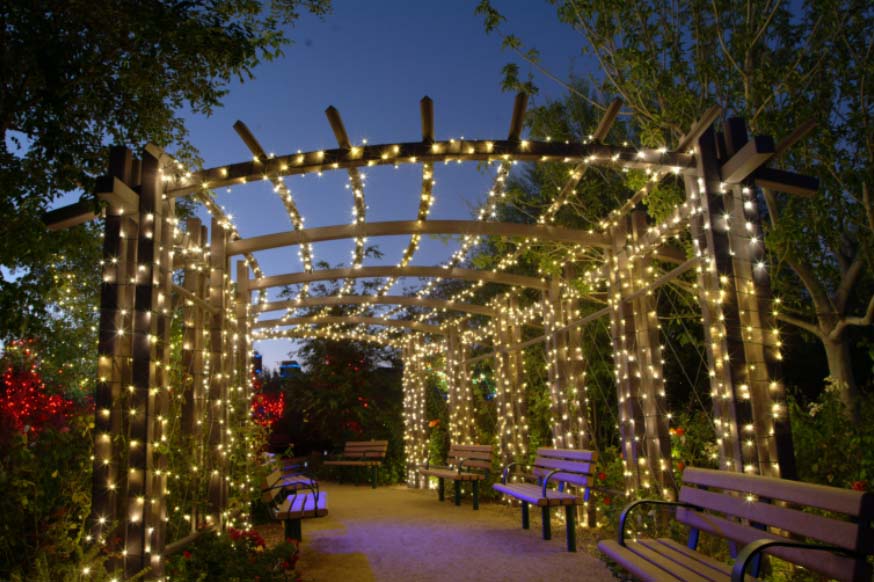 Decorate the entry to your house using this style of Las Vegas-based Springs Preserve. This lighting theme will especially work wonders if you have a large area outside your home. You can be sure of getting many compliments from your guests who walk through this lighted lane to your house on the Christmas Eve!
20. White and Golden Christmas Lights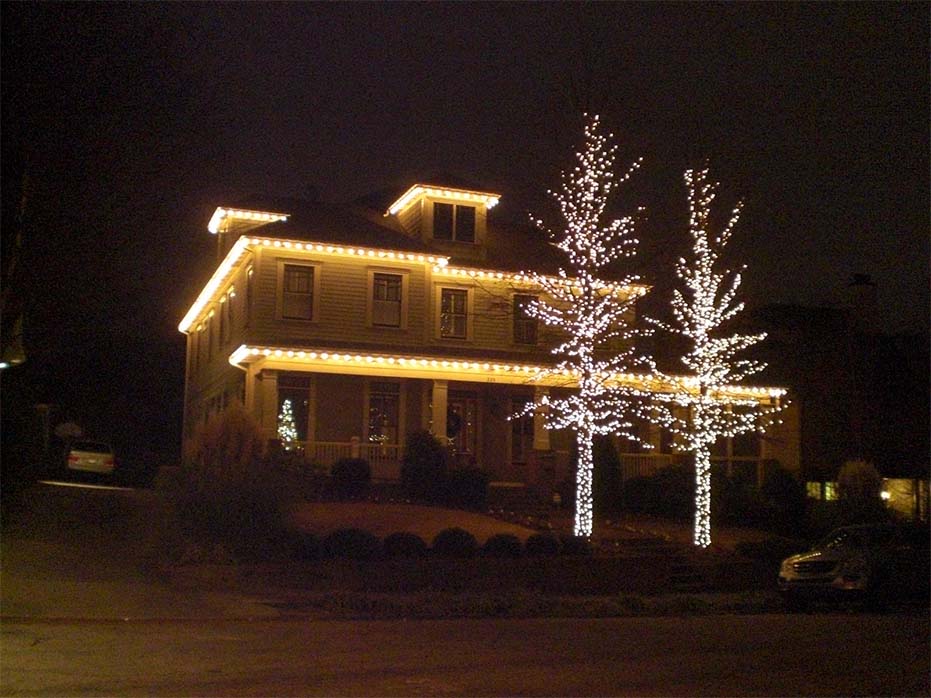 When you are confused among several Christmas lighting ideas, try this combination of white and golden lights! Decorate your house top with golden lights and use white lights to decorate the large Christmas tree outside. Simple yet effective!
So, what are you waiting for? Start the preparations to put your best holiday decorations this year with this stunning Christmas lighting ideas. You may need to do a considerable amount of hard work for arranging these Christmas lights.
However, rest assured, once you finish it and see the awe-inspired looks on the faces of your guest, all efforts would look totally worth it! You can also try these fascinating indoor Christmas decoration ideas this year in holidays!
Also Read: Advent Calendars.