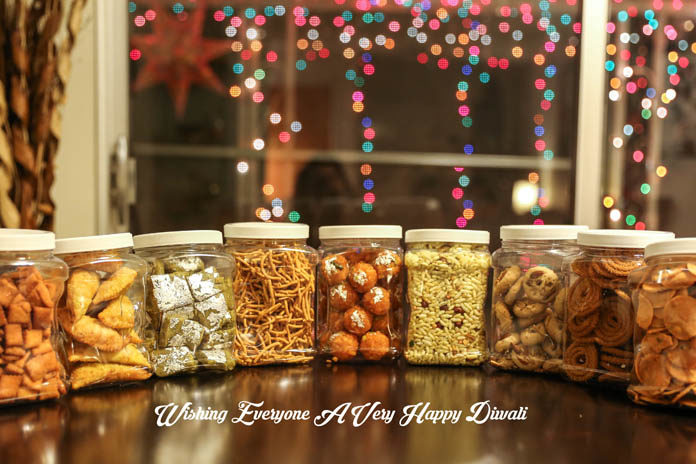 Diwali Snacks – Diwali is a very dangerous and fearful festival for many people. No, we are not talking about dangers of Diwali pollution or firecrackers. It is the fear of sabotaging your hard work and long hours in the gym due to the temptation of Diwali snacks and sweets.
No Diwali celebration is complete without those yummy Diwali sweets. You can always run a bit harder and lift heavier post-Diwali, but you cannot just miss the taste of delicious Diwali.
More On Diwali
So, get ready to indulge your taste buds with these mouthwatering Diwali snacks and sweets:
Goodness of Gujia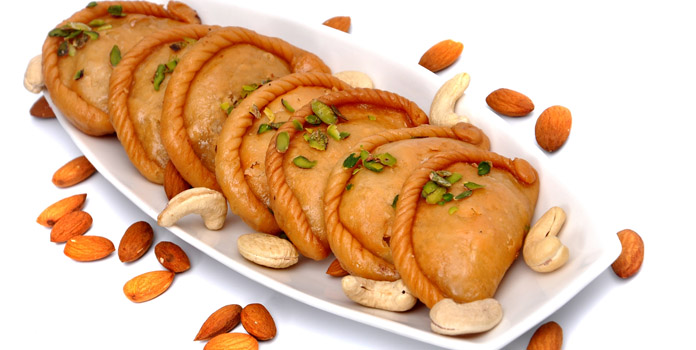 If there is one Diwali snack which is made in maximum homes in Northern India, it is Gujia. It is the traditional Indian fried pastry with fillings of Khoya inside the covering of wheat flour or Maida (White flour). The stuffing is neatly rolled into a crescent shaped dumpling which is then deep fried and eaten with immense pleasure.
Light Coconut Barfi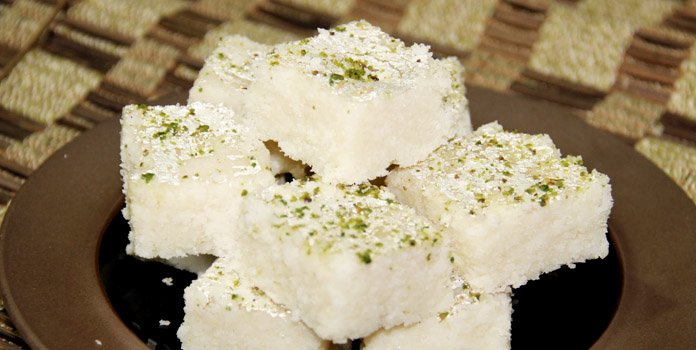 Also known as Thengai Barfi in Tamil Nadu, Coconut Barfi is a delicious Indian sweet made of coconut, cream, and sugar. You can also store the grainy Coconut barfi in your refrigerator for days as it usually does not go bad like other Indian barfis made of milk and other dairy items.
Crispy Namak Para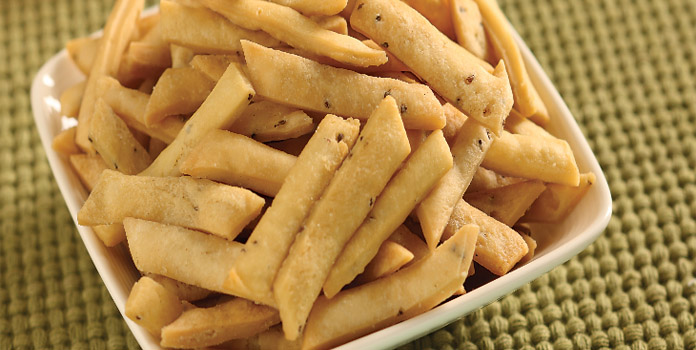 You will love these delightfully crunchy Diwali snacks made of flour, cumin, caraway seeds, and carom seeds. These are primarily salty, ribbon-like pastries which are deep fried in ghee. They are one of the most popular Diwali snacks made in the majority of Indian households on the festival.
Delicious Dry Fruit Barfi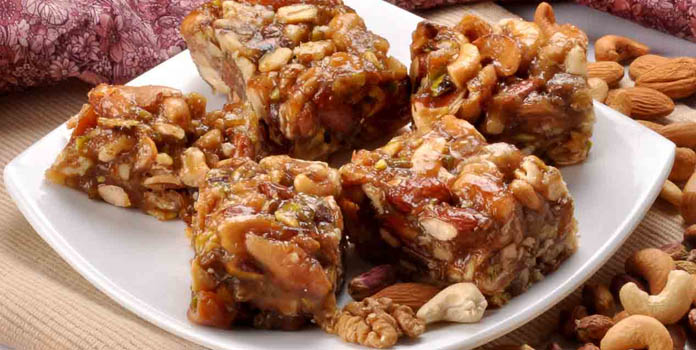 This one is for all the health conscious people who do not want to load up on calories during the festive season but also want to enjoy various Diwali sweets and snacks. Moreover, dry fruit Barfi is very easy to make and tastes amazingly well by melting in the mouth.
Refreshing Kaju Pista Roll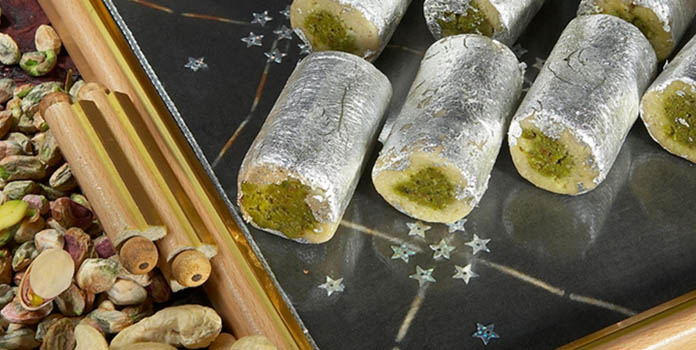 Cashew and pistachio, combined into a mouth-watering roll, is a delight for food lovers. This Indian sweet is widely made and eaten on the occasion of Diwali. It is commonly known as Kaju Pista Roll and one of the best Diwali snacks you can have with your family.
Healthy Oats Dry Fruit Ladoo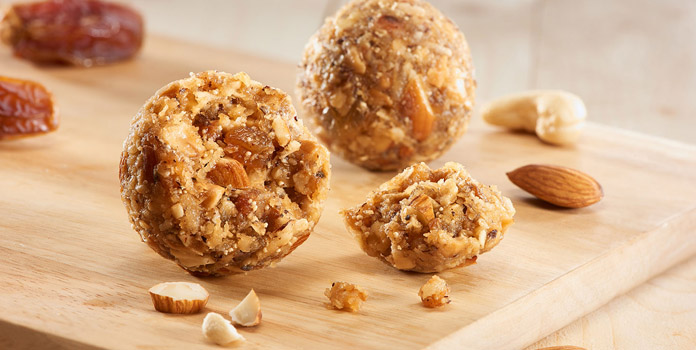 Who does not want to have health benefits of oats as well as dry fruits as ingenious Diwali snack? Oats dry fruit ladoo can be one of the brilliant Diwali snacks which can satisfy your sweet tooth on the festival without leaving any significant impact on your health.
Heavenly Gulab Jamun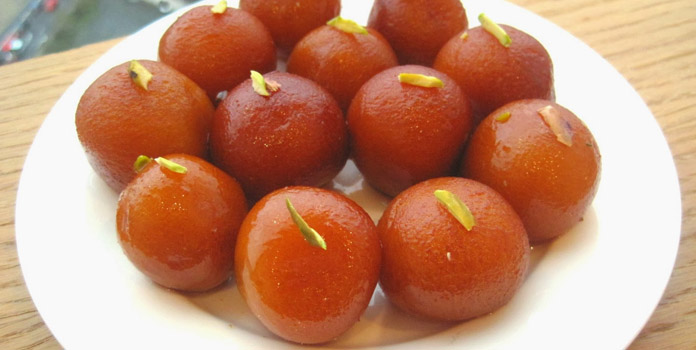 Gulab Jamun– the dark red and spongy Indian delicacies are the weakness of many people. These are milk based solids which are a must have for all special occasions. Moreover, when the occasion is of Diwali, you cannot afford to miss them from your inventory of Diwali sweets and snacks.
Sweet Boondi Ladoo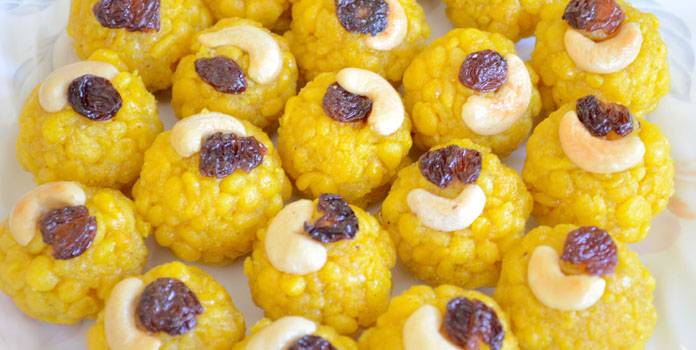 No festival celebration in India is complete without round, yummy laddoos, especially Boondi Laddoos. These are made of deep fried; small balls called Boondi along with gram flour and other ingredients. It is a perfect Diwali sweet and dessert!
Crunchy Cornflakes Mixture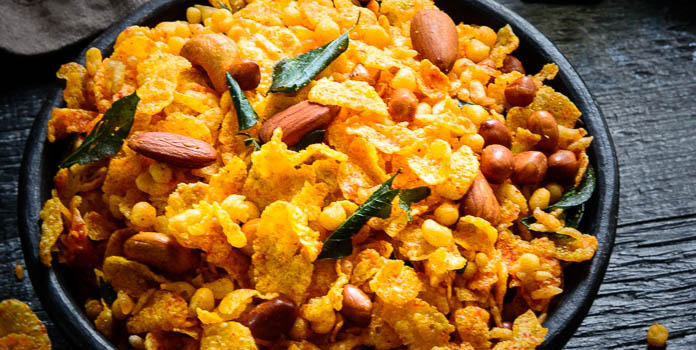 If you do not like sweets, then Cornflakes Mixture is the ideal Diwali snack for you. It is not only a healthy low-fat alternative to deeply fried snacks but also tastes fantastic with their salty and spicy nature. You can make them easily at home. Else you can also find them in any nearby local shop.
Sizzling Badam Halwa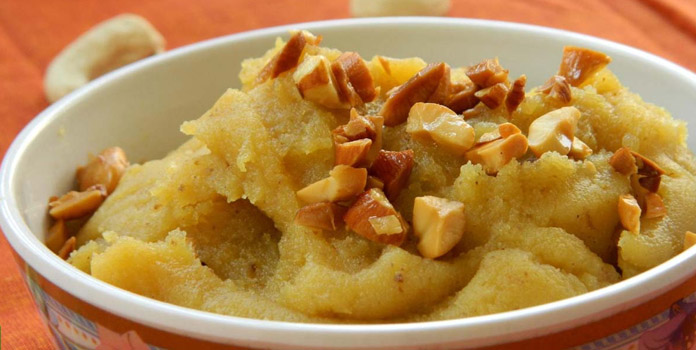 Who does not love the warm aroma of Badam (Almond) halwa which immediately makes your mouth watering? People also make this classic Diwali sweet on numerous other occasions. It can be easily made of blended almonds, sugar, ghee, and milk.
Tasty Moong Dal Ladoo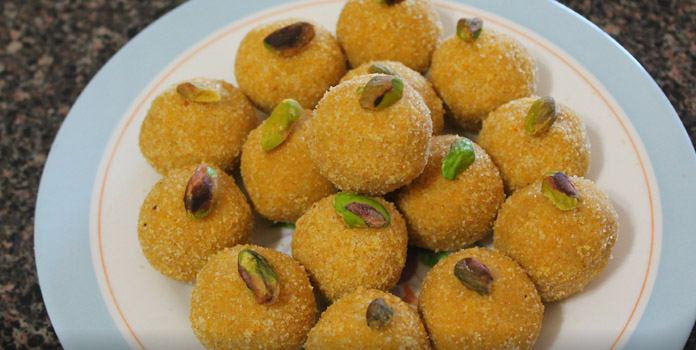 One of the easiest and most delicious Diwali sweets, you must try to make Moong Dal Ladoo on this festive occasion. The fine, grainy texture of these round shaped sweets will magically melt in your mouth leaving you wanting for more. Since it is made of green gram, it is also more healthy for you than other sweets provided you limit your consumption as it contains sugar.
Roasted Poha Chivda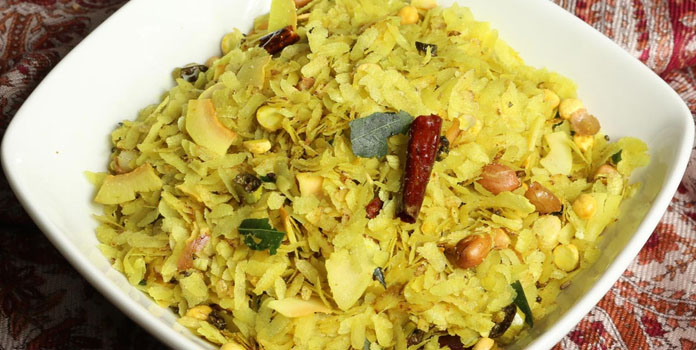 This is one of the best Diwali snacks you can have as much as you want. This particular Diwali snack, made of poha (flaked rice) is extremely light as well as healthy. You can also season it with healthy nuts and seeds along with spices and little or no sugar.
Diwali snacks and sweets form an integral part of the festival of Diwali. In fact, apart from being the festival of lights, Diwali can also be called as the festival of food lovers. Don't you agree? Which Diwali snacks are your absolute favorites which you cannot afford to miss? Share with us in the comments below.