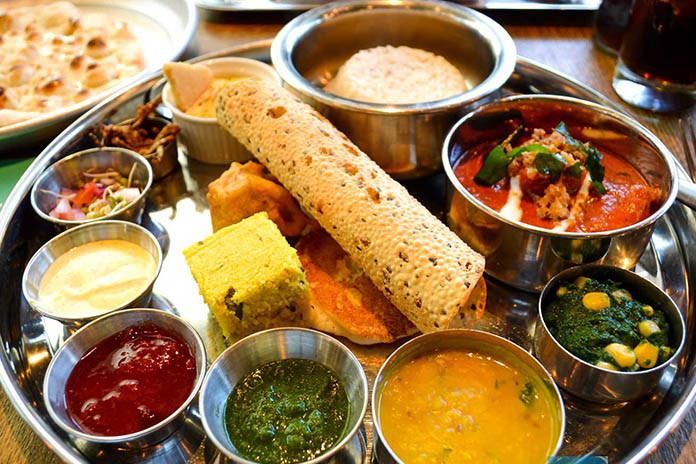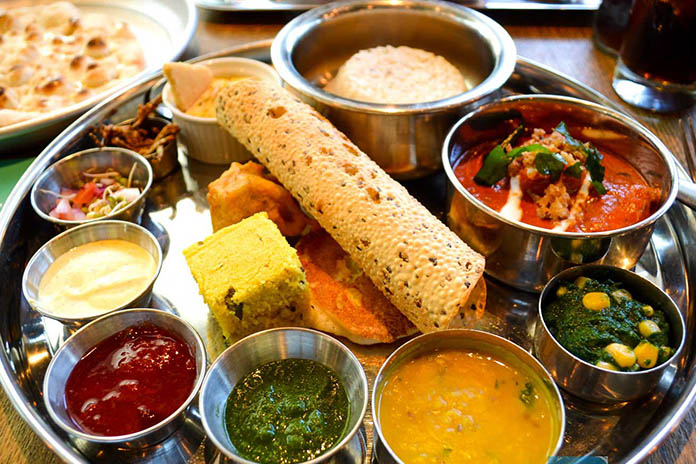 Indian food – "The power of food is really spiritual! It not only brings the whole family together on the same table but also, brings the whole world together" – Vikas Khanna, Popular Indian Chef
Indian food has really made a splash across the world. Gone are the days when Indian cuisine was termed as 'too hot and spicy to eat'. Today, the Indian kebabs and curries are popularly available in places like the Unites States and the UK. So what's the reason behind the demand for Indian food? The answer is simple! It is amazingly tasty!
Related: Eat Spicy Food And Live Longer.
Reason Behind the Great Taste of Indian Delicacies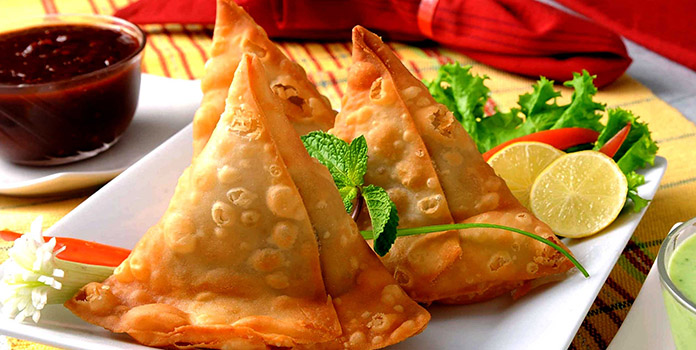 But, do you know why Indian cuisine tastes so delicious? Well, we did not have the answer to this question until recently. However, thanks to a recent research which helped us to know the scientific reason for the awesome taste of Indian delicacies.
According to Washington Post, scientists now know the answer to the popular question as to why Indian food tastes so yummy. In most of the Western cuisines, a general hypothesis for tasty food implies combining similar flavors. However, the same theory gets totally ignored when it comes to preparing Indian dishes.
Indian cuisine uses different ingredients without actually bothering about the similar flavor combination philosophy. Indian dishes mix a variety of spices, herbs, seeds and many more ingredients which are hardly similar to each other regarding taste.
Be it the tangy taste of tamarind, the pungent taste of garlic or the bitter taste of turmeric – you can find them all in one dish like 'Aloo-Chola' or 'Potato-Chick Peas' which gives altogether a different flavor with the combination of these spices.
"We study food pairing in recipes of Indian cuisine to show that, in contrast to positive food pairing reported in some Western cuisines, Indian cuisine has a strong signature of negative food pairing," The study said "…the more the extent of flavor-sharing between any two ingredients, the lesser their co-occurrence."
Indian Food Based Research & its Findings – A Quick Glance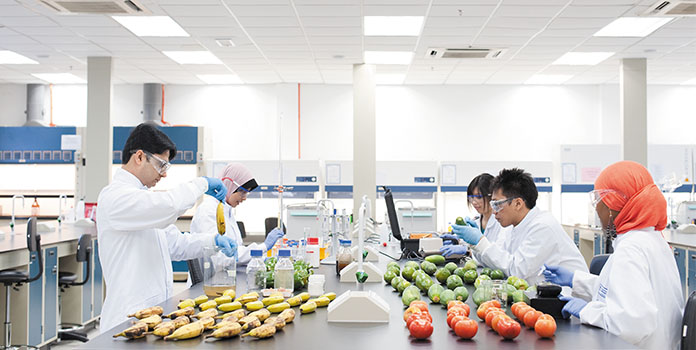 Let us get a better understanding of this 'delicious' research related to Indian food and the reasons behind its deliciousness.
Aim of Research: To find out the scientific causes behind the delicious taste of Indian food
Who Performed the Research? Mr. Anupam Jaina, Ms. Rakhi N Kb, and Mr. Ganesh Bagler from IIT (Indian Institute of Technology) in Jodhpur.
How the Research Was Performed? These researchers took help of an Indian recipe database site called TarlaDalal.com. They did an analysis of over 2500 recipes. Each of these recipes was analyzed in depth regarding its ingredients. A list of around one hundred ninety-four ingredients was prepared specifically.
This list of ingredients was further divided into fifteen categories including the herbs, spices, seeds, etc. The second but equally important step was to compare that how frequently the flavor compounds were used in those recipes.
What are Flavor Compounds? Flavor compounds are nothing but the tiny food characters or tones that specify the variety of tastes including sweetness, sourness, and spiciness.
Conclusion of Research
The research concluded that there is, of course, scientific reason for the delicious taste of Indian food. So it simply says that opposites attract! Yes! The Indian cuisine is prepared differently in the manner that it is not dependent on the combinations of flavor compounds.
In other words, the Indian food is not confined to using ingredients with similar attributes. Rather, it works with different flavors and various compounds resulting from an excellent taste.
According to the research, "Each of the spices is uniquely placed in its recipe to shape the flavor-sharing pattern with [the] rest of the ingredients, and is sensitive to replacement even with other spices."
Facts that Support the Growing Popularity of Indian Food
We came across some facts on timesofindia.com that convinces us about the rising esteem of Indian cuisine. So read these facts and enjoy but also, along with eating tasty, healthy food, do not forget to make exercise your highest priority as it helps you stay fit. You may even run to stay young and fit. Now let us take a look at those facts we were talking about.
Many popular Western food shows use references to Indian food. Upma, a popular Indian breakfast, won highest votes in one of the top breakfast shows of the west. The international markets witness clearly the growing demand of Indian spices and herbs all over the world.
Indian food is available at most parts of the world including US, China, United Kingdom and many more.
Also Read: 10 Biggest Healthy Food Myths & Misconceptions Busted
Specialties of Indian Food
Simple Indian dishes like 'Dal Fry' is packed with proteins and carbohydrates and makes you feel full for the whole day. Turmeric powder is used in many Indian dishes. Turmeric adds antibacterial, anti-inflammatory and antioxidant properties to any food.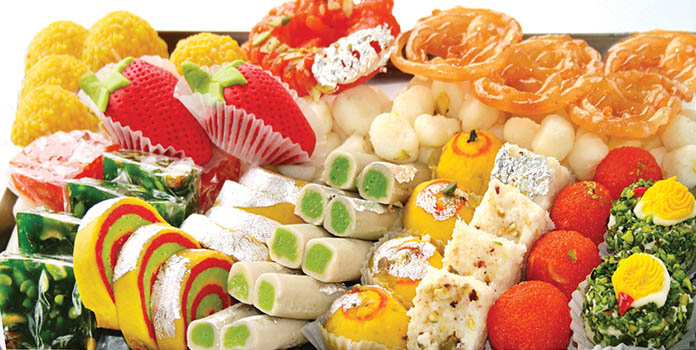 Thus, your body's immune system strengthens. You may also follow these four quick tips to increase your strength. Indian cuisine includes a wide variety of dishes that hail from India's various states. The Punjabi cuisine, Gujarati cuisine, Rajasthani cuisine and many more other varieties encompass different flavors and recipes.
Indian delicacies are full of rich aroma and unique flavors. Dishes like 'Ker Sangri ki Sabzi' or 'Dried berries & beans curry' can be carried easily while traveling as this preparation stays fresh for few days.
From light food to heavy varieties, Indian dishes serve recipes that satisfy all sorts of taste glands. The sweets of India are really unique and let anyone savor their superb taste.
So now that you have learned so many things about the Indian foods and recipes, why not share your experiences with us. Let us know whether you have tried an Indian recipe yourself? Which Indian dish is your favorite? What do you like the most about this cuisine? We are waiting for your comments and would love to hear from you! Have a happy and healthy eating!
Also Read: Eat Food As Your Blood Type.