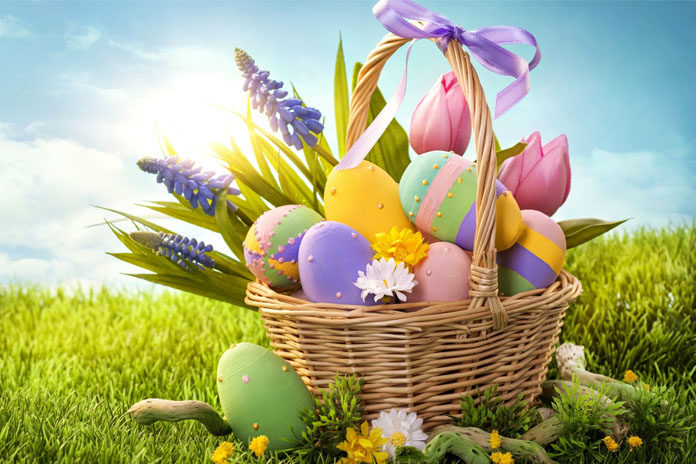 Easter Basket Ideas – Are you bored by the same, old traditional Easter basket ideas? Do you want some unique and creative Easter basket ideas to delight your kids? You are at the right place. Every year when Easter approaches the air is filled with anticipation of the spring and saying goodbye to the gloomy winters.
Related: Easter Bonnet Ideas.
While the traditional significance of the holiday related to the resurrection of Jesus remains, Easter is more about fun and excitement. This is true especially for kids who love to receive candies, chocolates, marshmallow peeps, in beautiful Easter gift baskets.
Here you will discover fresh Easter basket ideas for adults and boys as well in addition to kids and babies. Pick some ideas that will delight everyone in your family and prepare to see them pleasantly surprised:
More on Easter:
1. Adorable Easter Basket for Her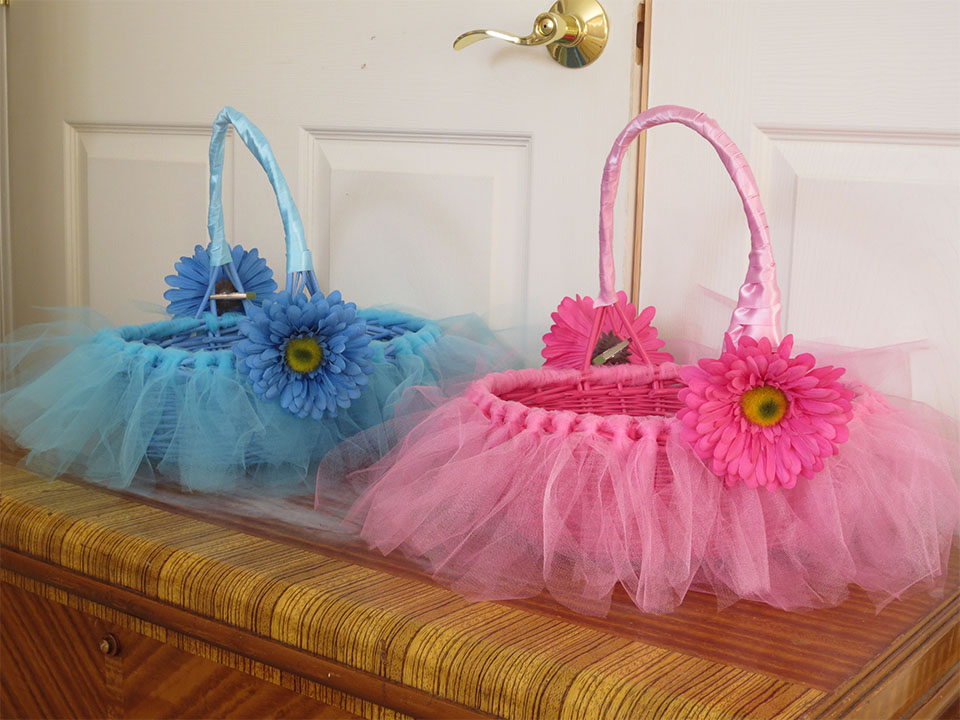 Your little angels are going to love this pretty Easter gift basket. You can also put some artificial jewelry, accessories, and skin care products along with Easter candies in this box.
2. Spa-Theme Easter Basket Gift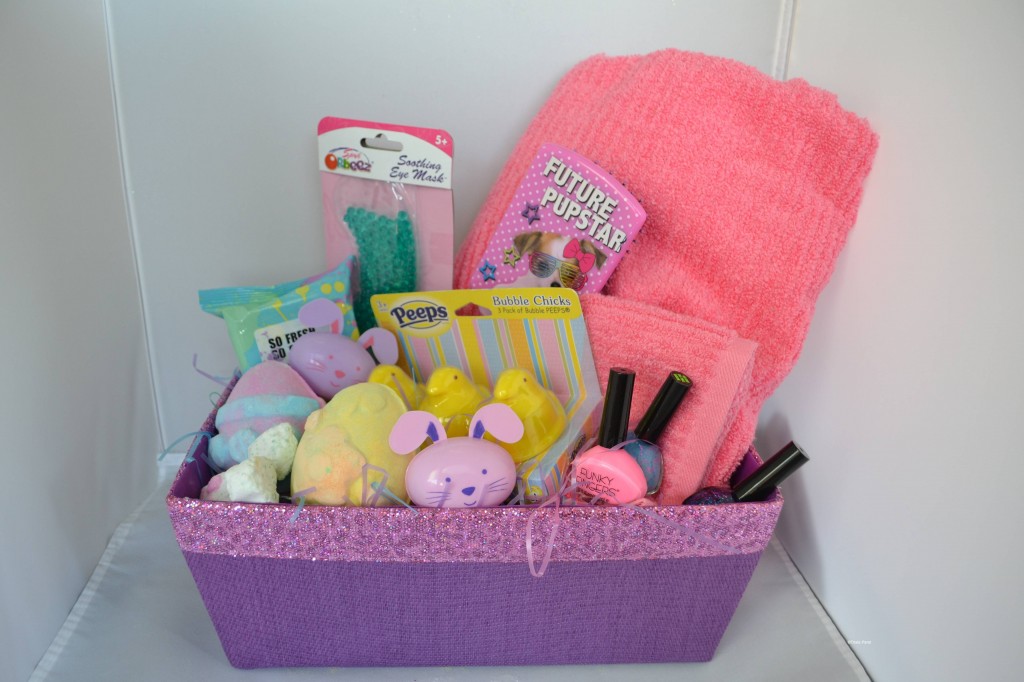 If you are looking for different Easter basket filling for a teenage girl, try this spa-themed gift basket. Add some Easter chocolate bunnies with this and you need not worry anymore if she would like it or not.
3. Painted Easter Basket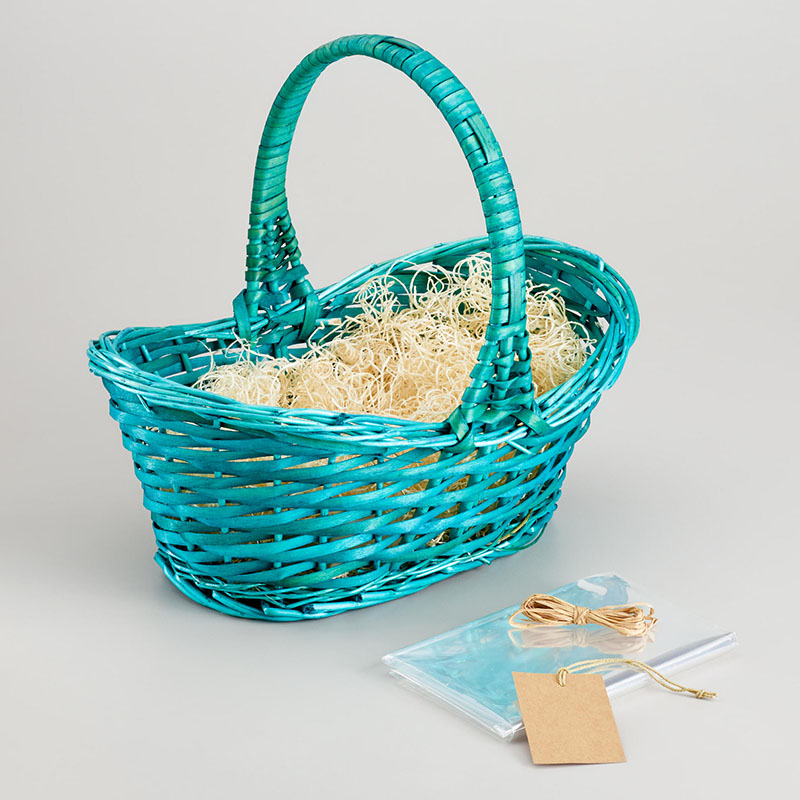 This one carries the fusion of tradition and modern look of the Easter basket. The metallic blue color on the outside coupled with typical Easter grass is just perfect for the occasion.
4. Bunny Family Easter Basket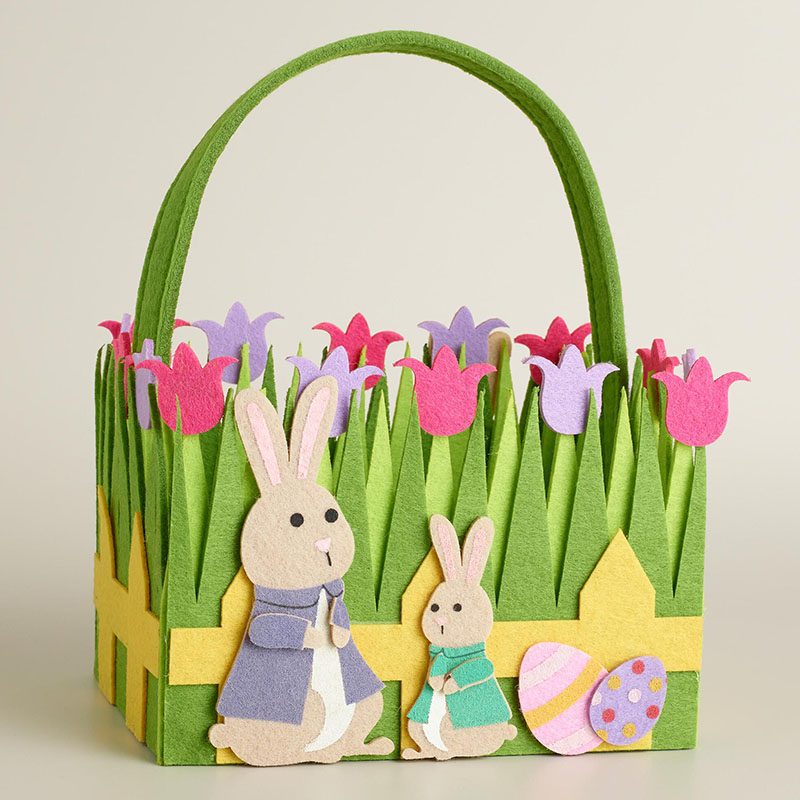 Why should you stay satisfied with one Easter rabbit? Put the whole family of Easter bunny on your gift basket for complete holiday fun!
5. DIY Easter Basket Idea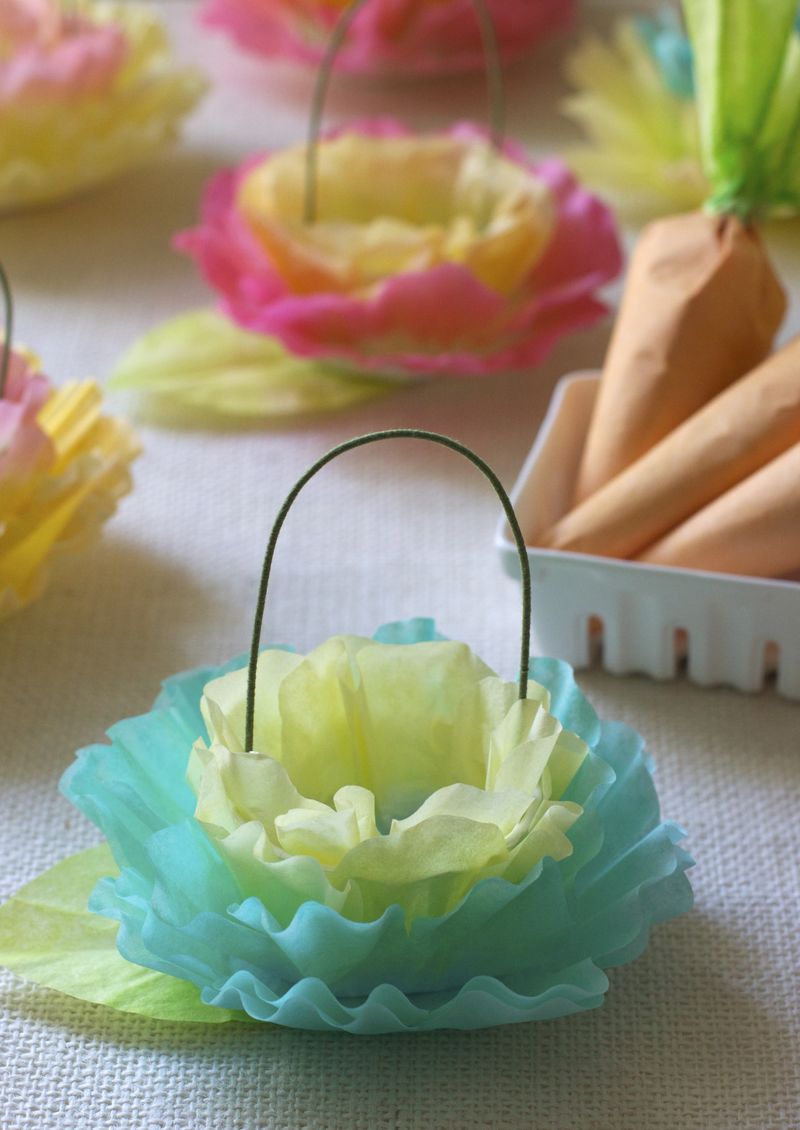 You can make many of these small Easter baskets at home. It could prove to be an exciting Easter crafts activity as well!
6. Easter Egg Basket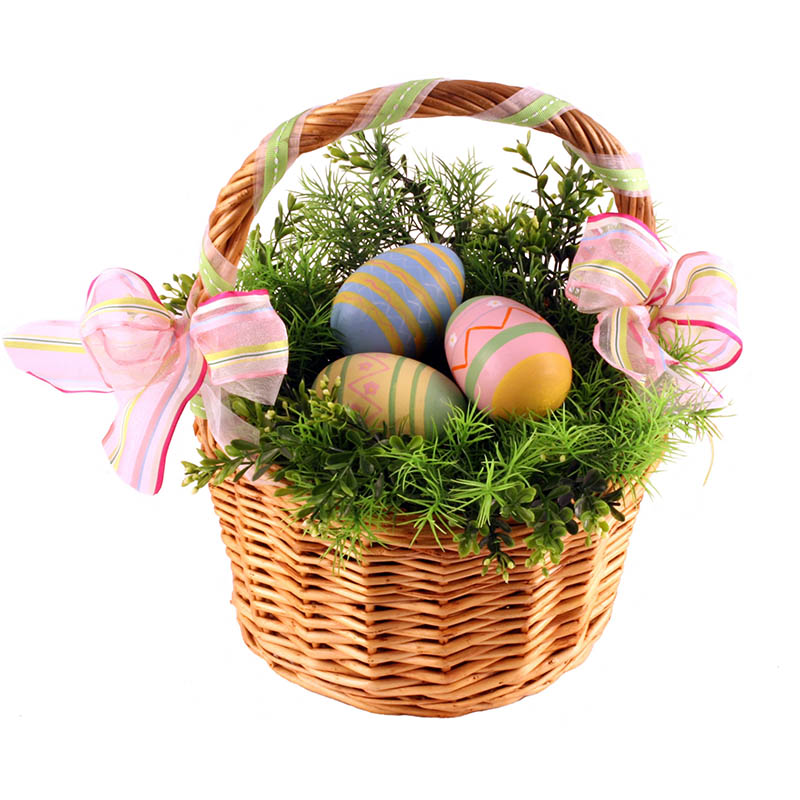 Bring some natural grass from outside and put it into the traditional Easter basket made of jute. Add some painted Easter eggs along with edible ones to complete the package.
7. Easter Gift Bucket for Men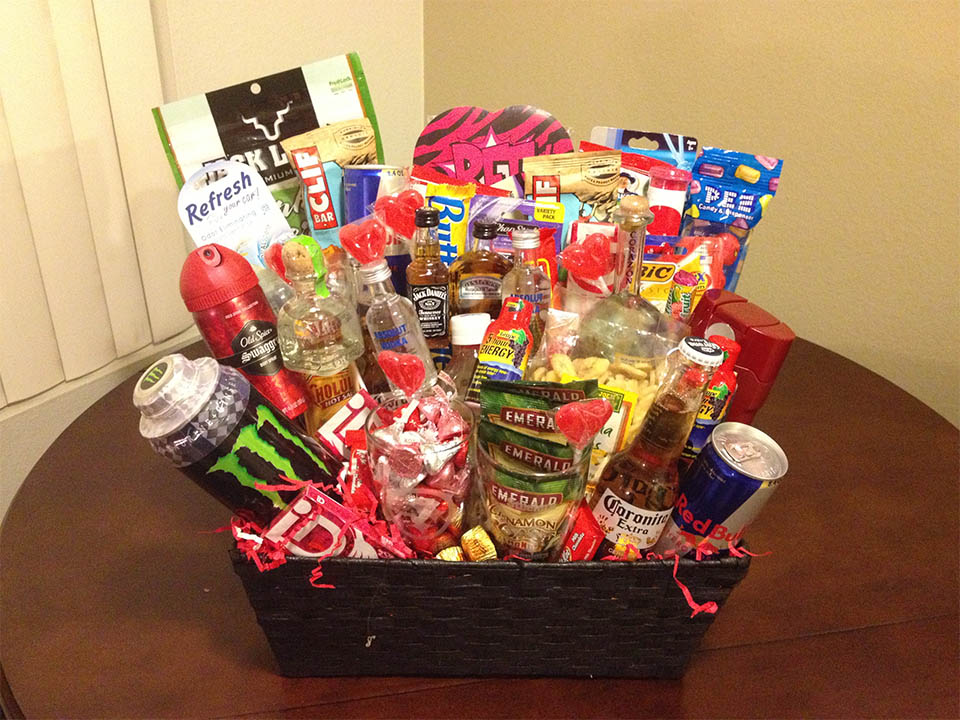 Making an Easter basket for men can be tricky but only if you do not know what a man loves! Along with typical Easter candies or sweets, throw in stuff that he actually wants or needs!
8. Easter Basket for Babies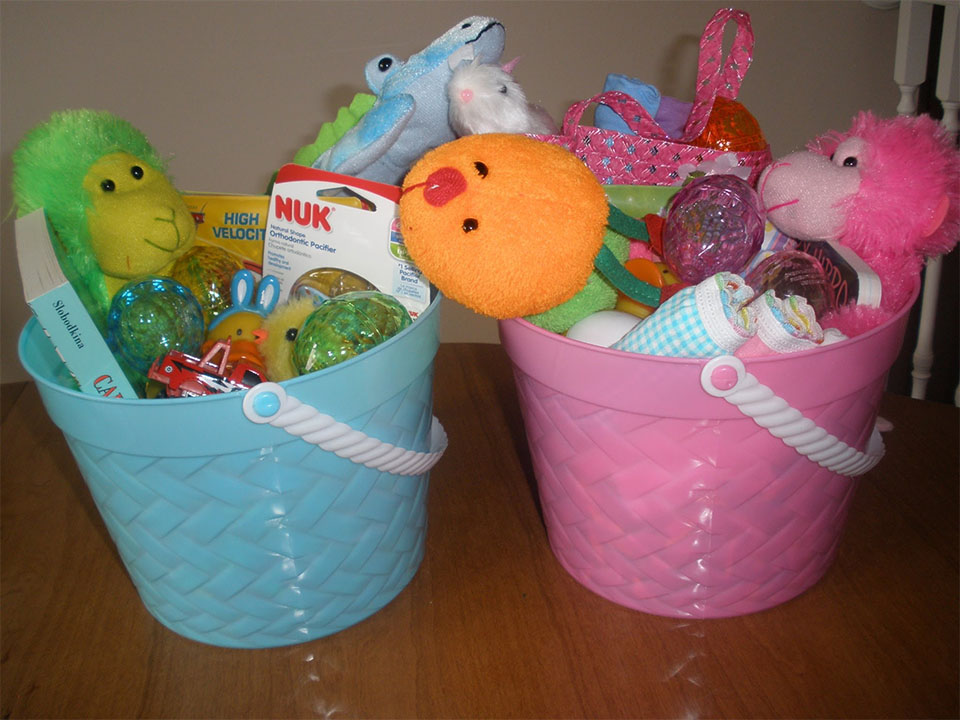 Different varieties of toys is what you need for making an Easter gift bucket for babies. Just make sure that you do not include any tiny toys that the baby can swallow!
9. Homemade Easter Basket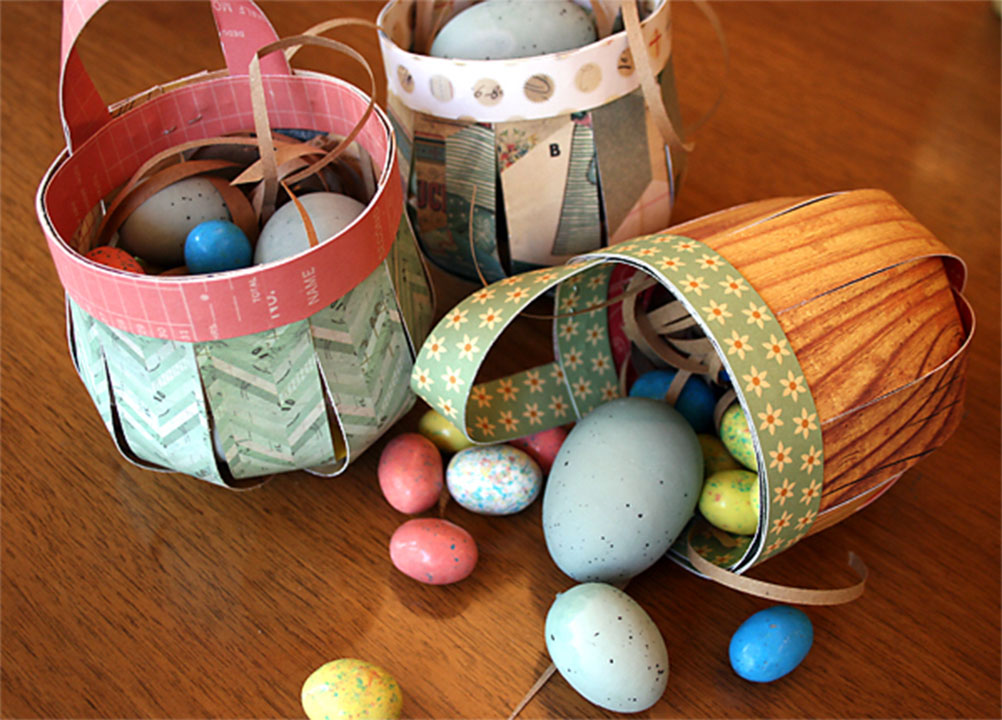 Nothing is more exciting than making handmade baskets at home for Easter. All you need is familiarity with paper crafts.
10. Fun Easter Basket for Toddlers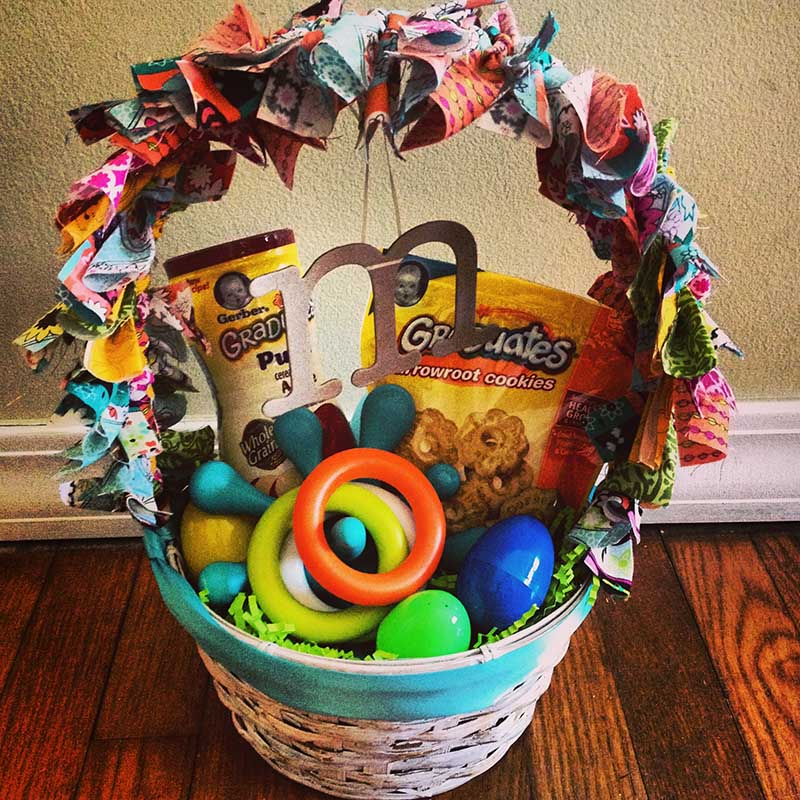 Cookies, toys, candies, chocolates- you just need this typical Easter stuff to make an Easter basket for kids.
11. Easter Basket for Adults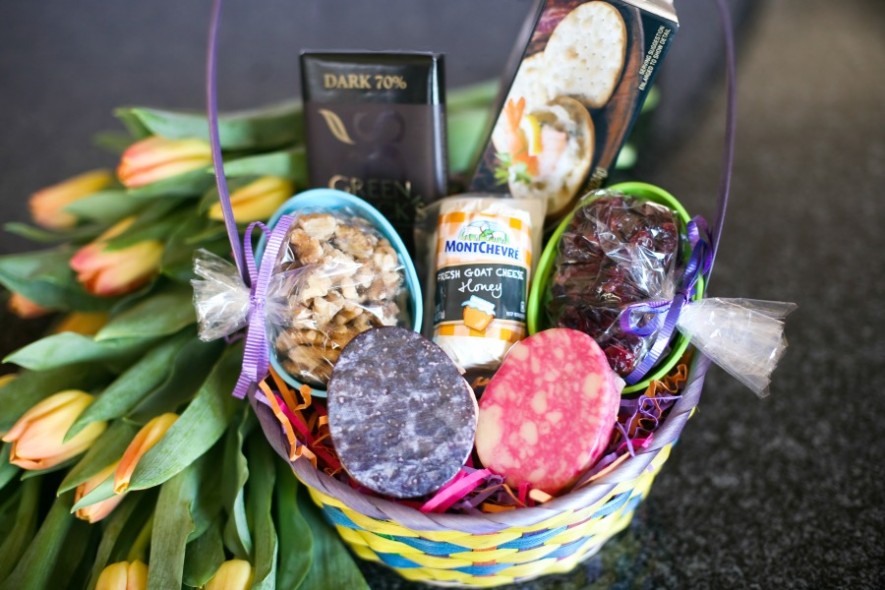 If you are planning to make an Easter basket for health-conscious adults, this one is your best option. Dry fruits, honey, cheese, and an occasional chocolate is what they may need to welcome the spring season.
12. Stuffed Toy Easter Gift Basket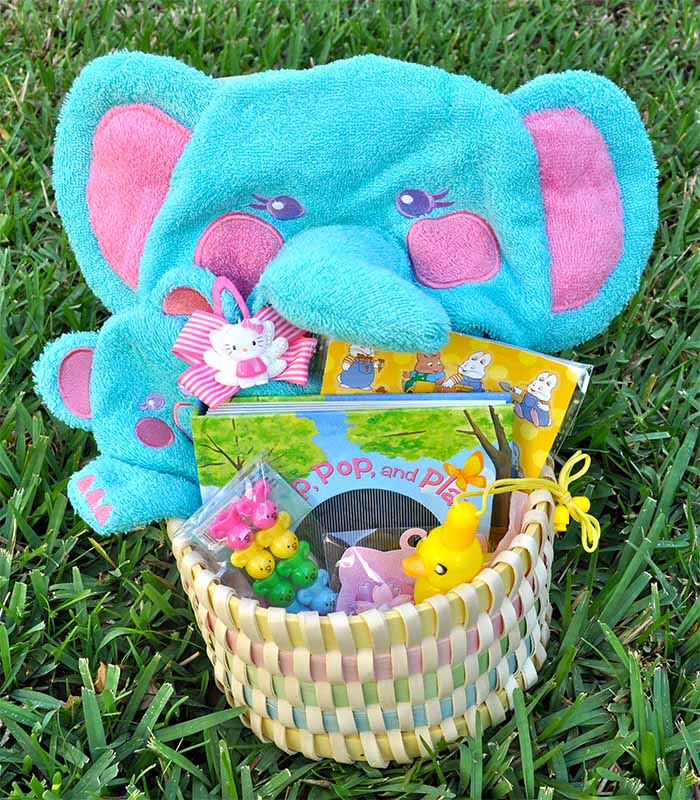 Easter gift baskets for toddlers must contain some stuffed toys in addition to candies and chocolates else you'd be spoiling their fun on Easter day.
13. DIY Easter Egg Basket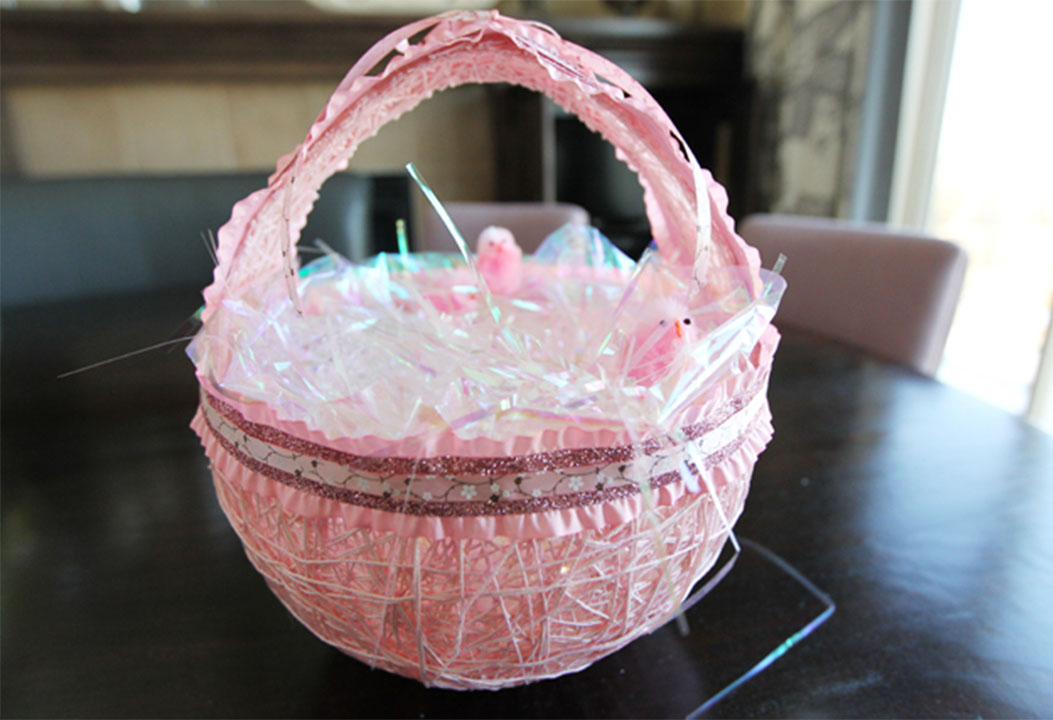 Gifting eggs is a part of Easter traditions and when you give them in beautiful DIY baskets like this one, you cannot help but impress the receiver!
14. Easter Basket for Treasure Hunt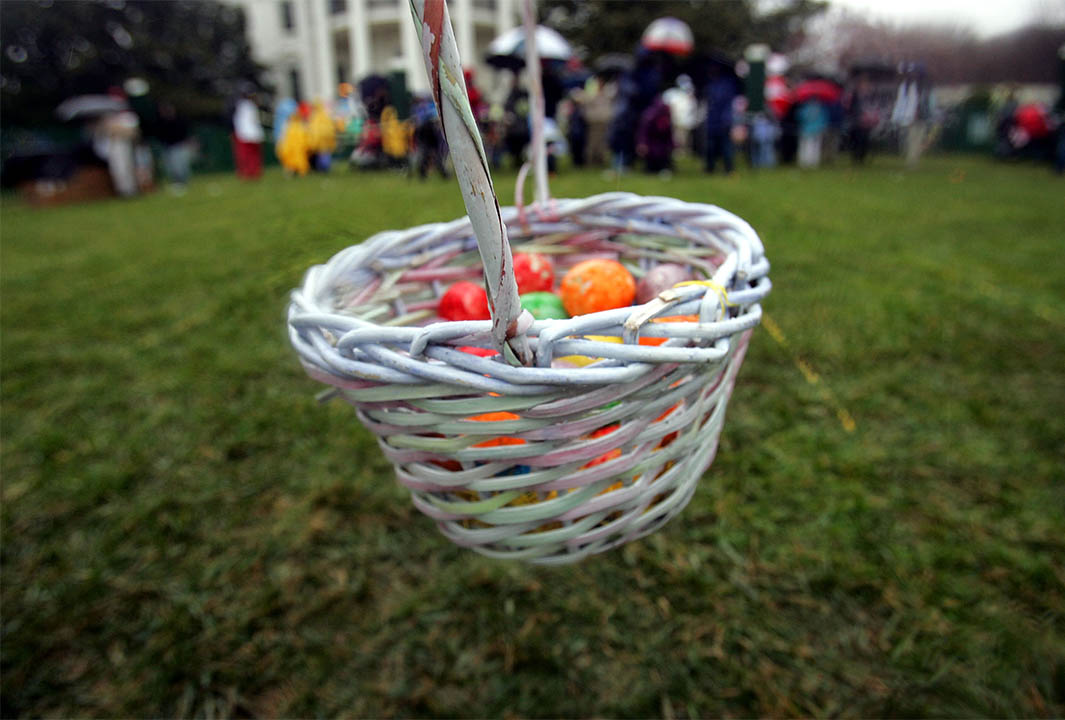 Hanging Easter baskets are ideal for using in Easter games and activities such as treasure hunts. You can paint the typical woven basket or use them as it is for a rustic feel.
15. Easter Basket Idea for Kids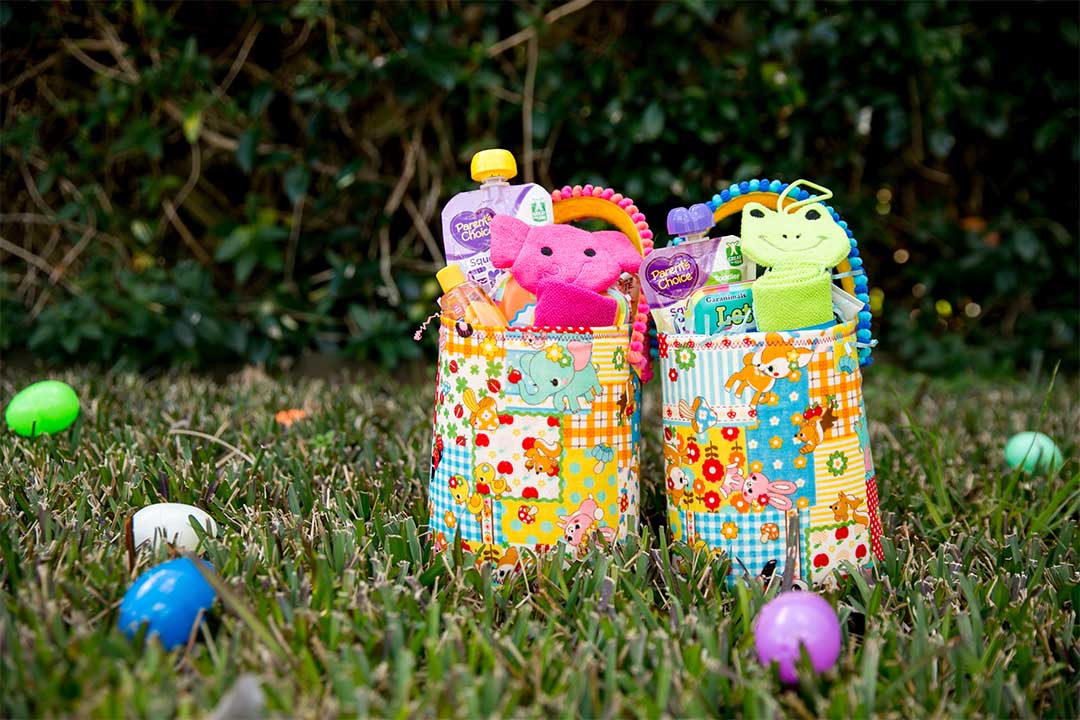 If you do not want your children to eat too many sweet candies and chocolates, you can prepare a mini Easter gift basket like this one.
16. Colorful Easter Egg basket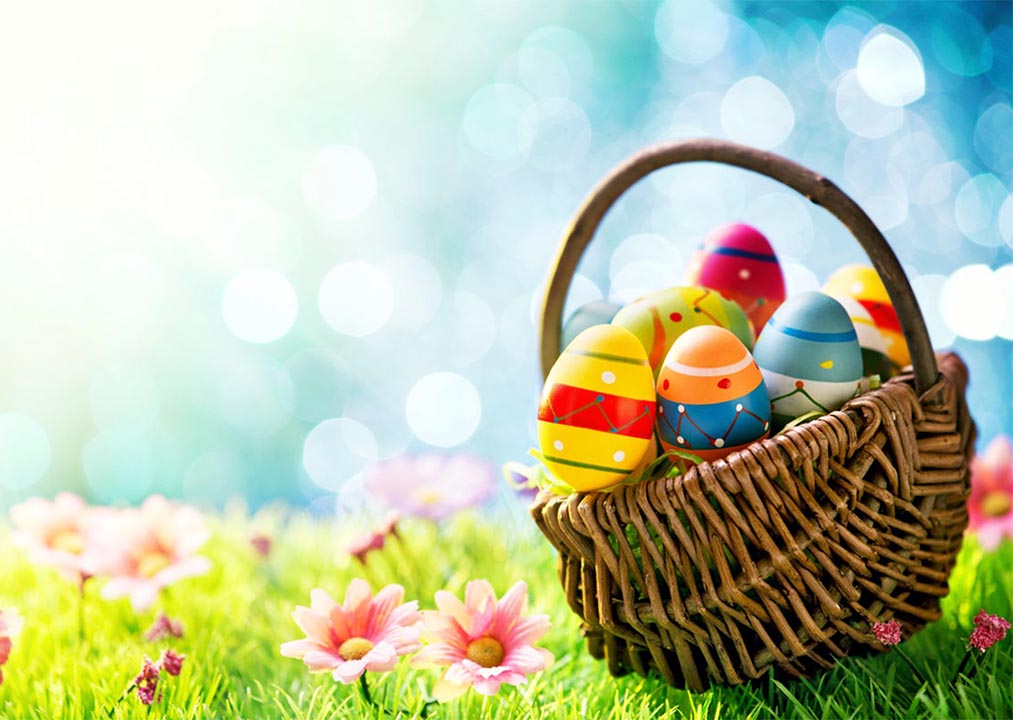 Nothing can beat the magic of bright colored Easter eggs in a basket. Throw in some Easter candies and chocolate bunnies as well to complete the Easter package.
17. Easter Gift Basket for Babies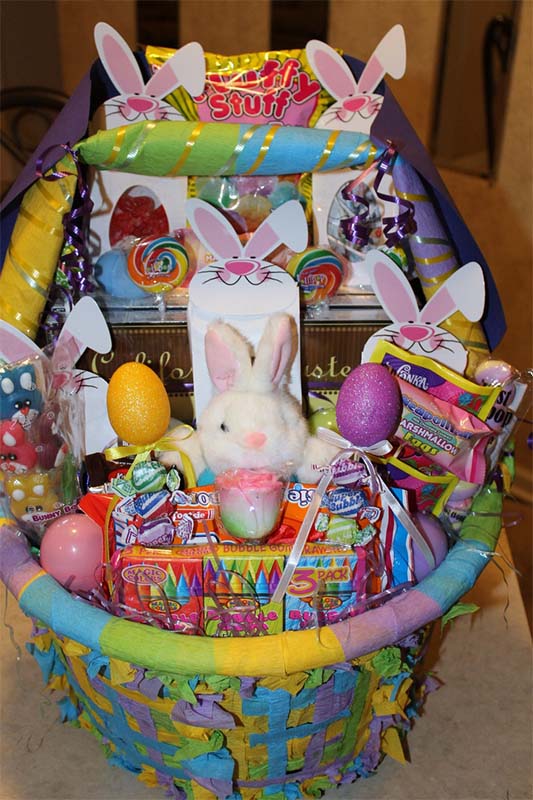 Make a large gift basket like this one filled with candies, chocolates, and stuffed toys to surprise your kids on the Easter Day.
18. Pretty Easter Basket for Girls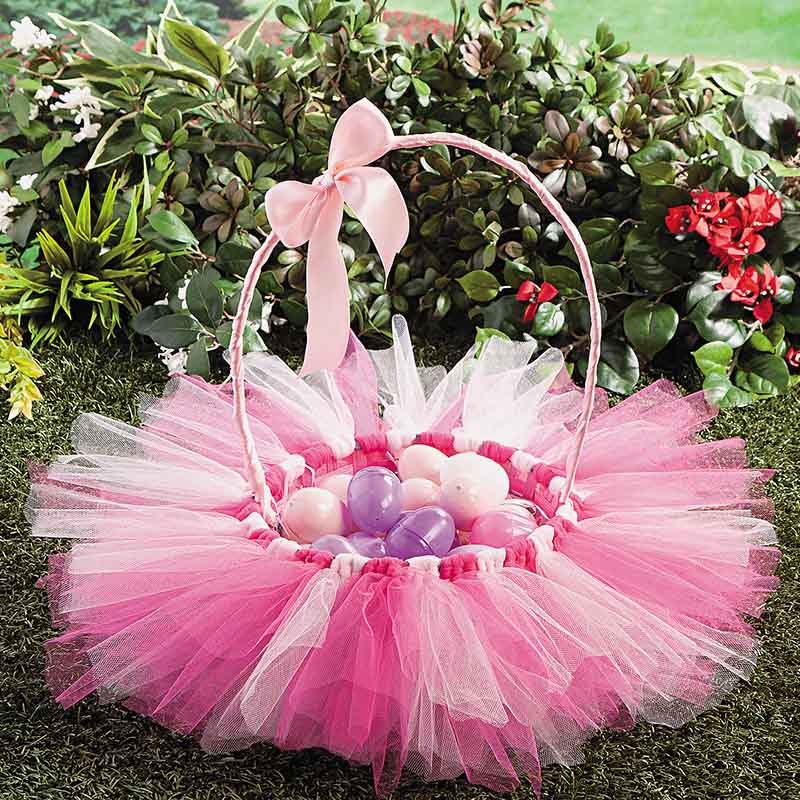 Girls would love these pink colored Easter baskets in which you can put their favorite items. These gift buckets not only look adorable but also prove to be excellent Easter gifts.
19. Easy Easter Basket to Make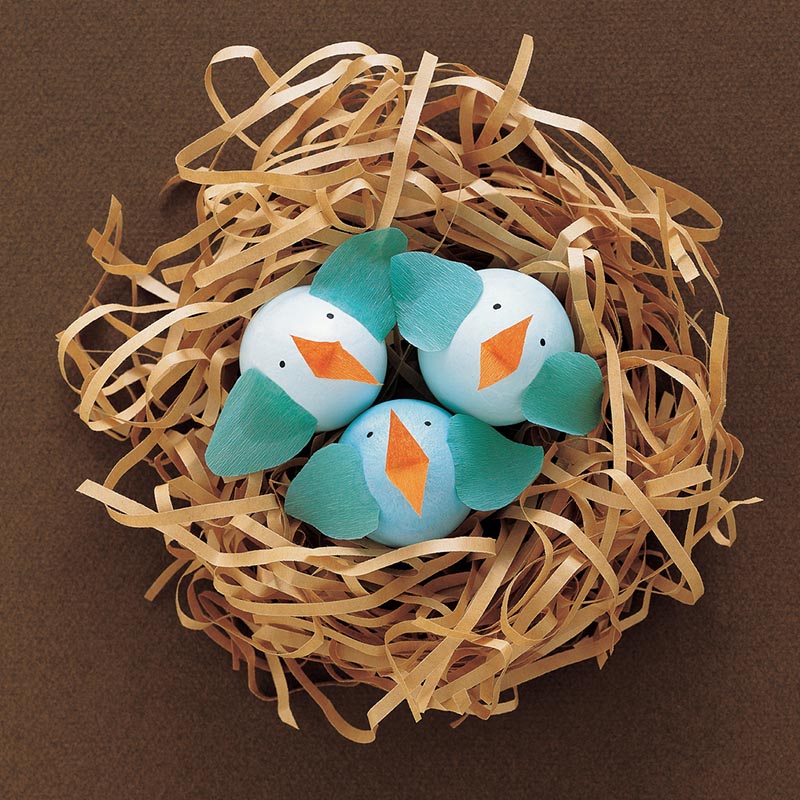 If you did not get time to make Easter basket for your kids, you can simply use this type of Easter basket made of twigs. Add some unique handmade chicks along with Easter eggs to give it the Easter feel.
20. Candy-Less Easter Basket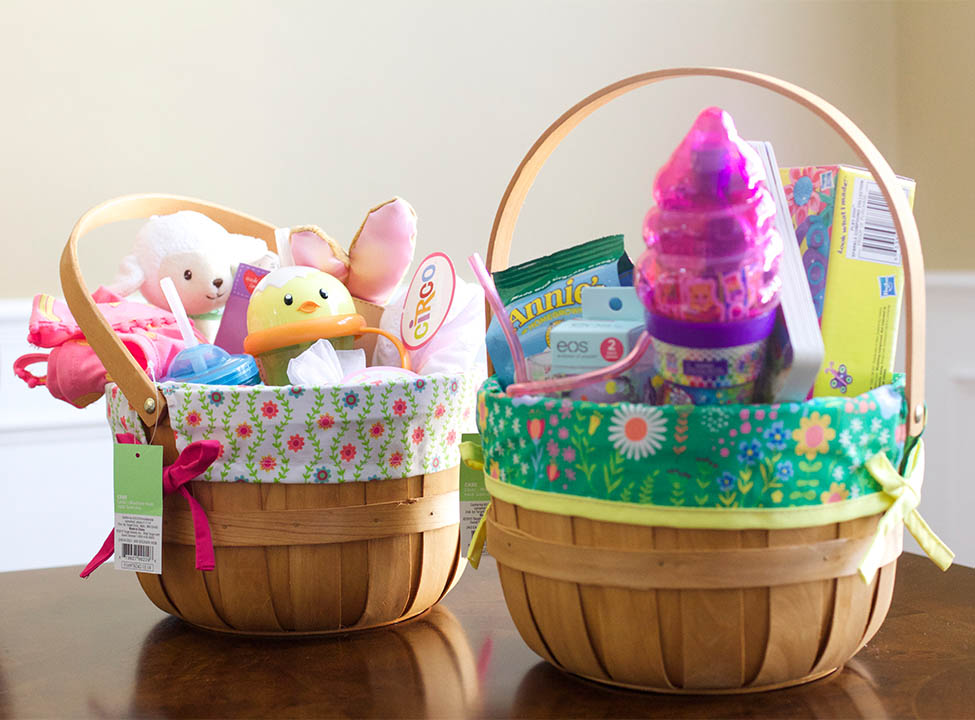 You need not add candies or sweets always in the Easter gift basket if someone does not like them. Just put in their favorite items and accessories to win their hearts.
21. Easter Gift Basket for Boys
Most boys love superheroes and when they find Captain America, Iron Man along with some superhero comics, Easter candies, and chocolates.
22. Handmade Easter Basket for Kids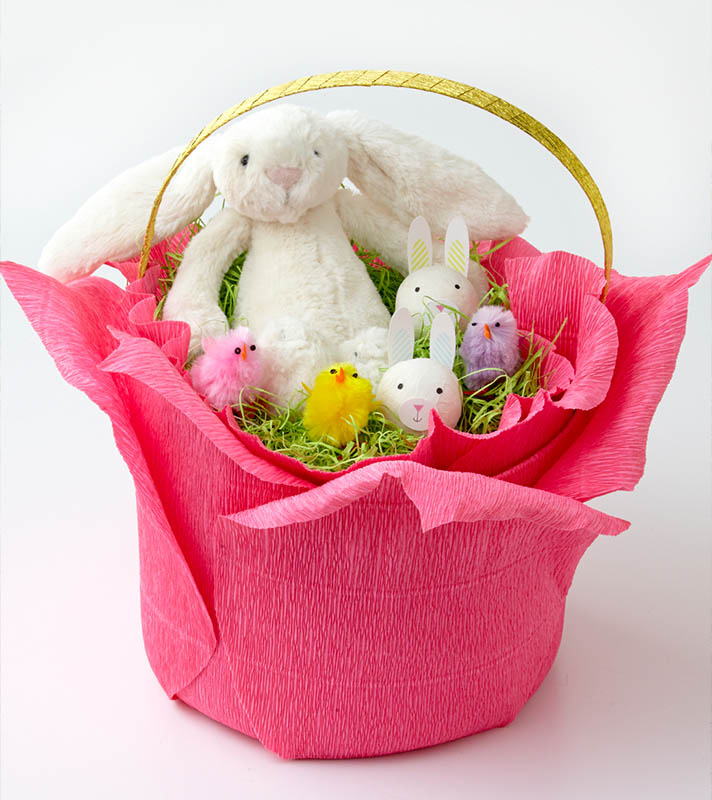 To make this handmade basket, you just need crepe paper, felt, and easter grass filling to give it a natural look. Rest assured, it is among easy Easter basket ideas that you can make it at home.
23. Painted Easter Bunny Basket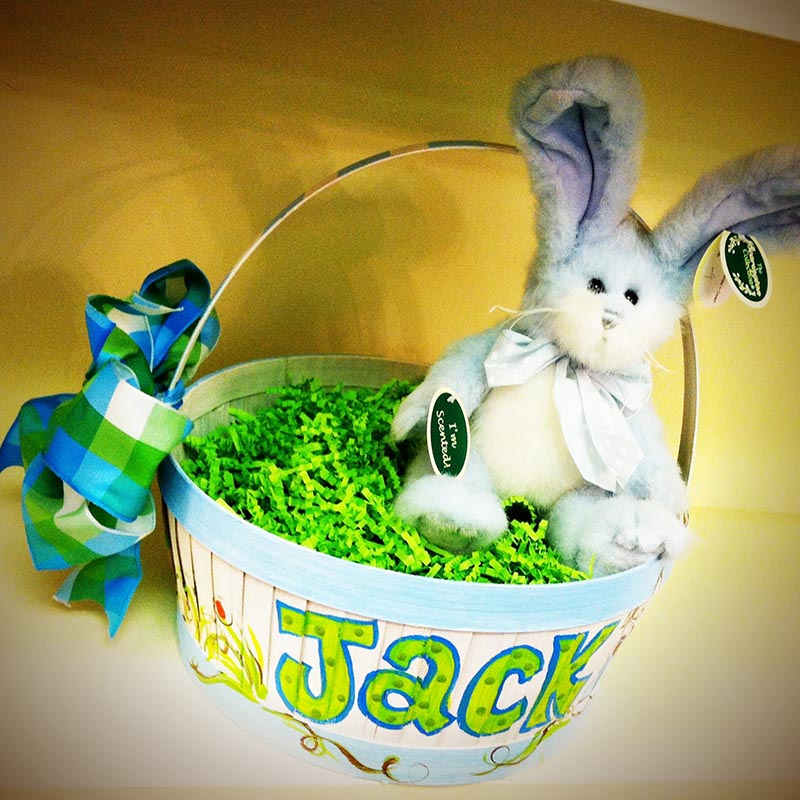 This is one is an excellent idea if you are looking for Easter baskets for boys who love to paint or have an artistic bent of mind.
24. K-Cup Easter Basket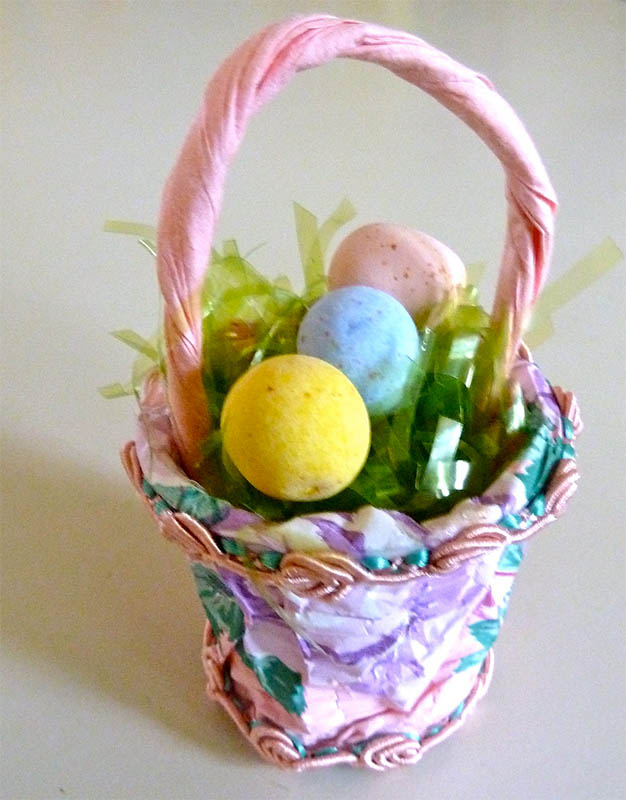 K-Cup can prove to be more useful than just drinking coffee. It can be one of the most creative Easter basket ideas and sure to gain you many compliments.
25. Baby Girl Easter Basket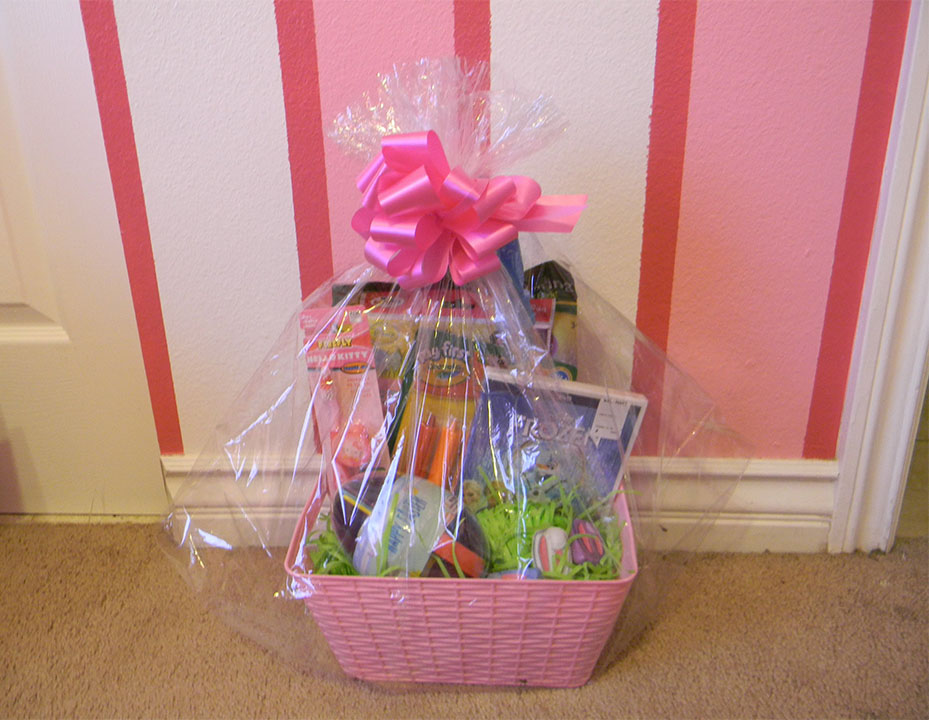 This is one is sure to make you go "Oh-It's-So-Cute"! It is not just for a baby girl but any girl would definitely love to receive this adorable Easter basket.
26. Wicker Easter Basket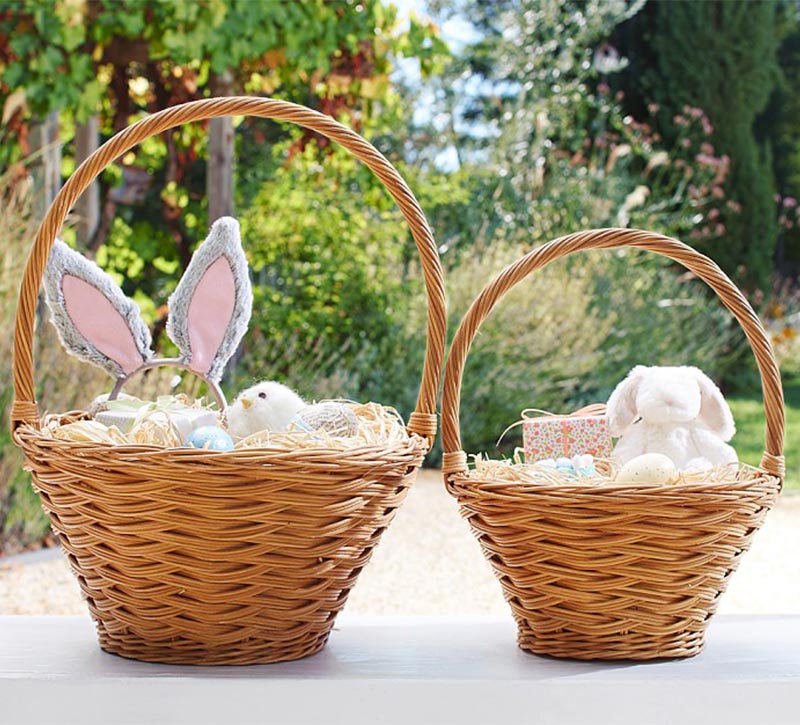 If you want to give a natural look to your Easter baskets, you can try making one from wicker (flexible twigs or branches from trees).
27. Jute Easter Basket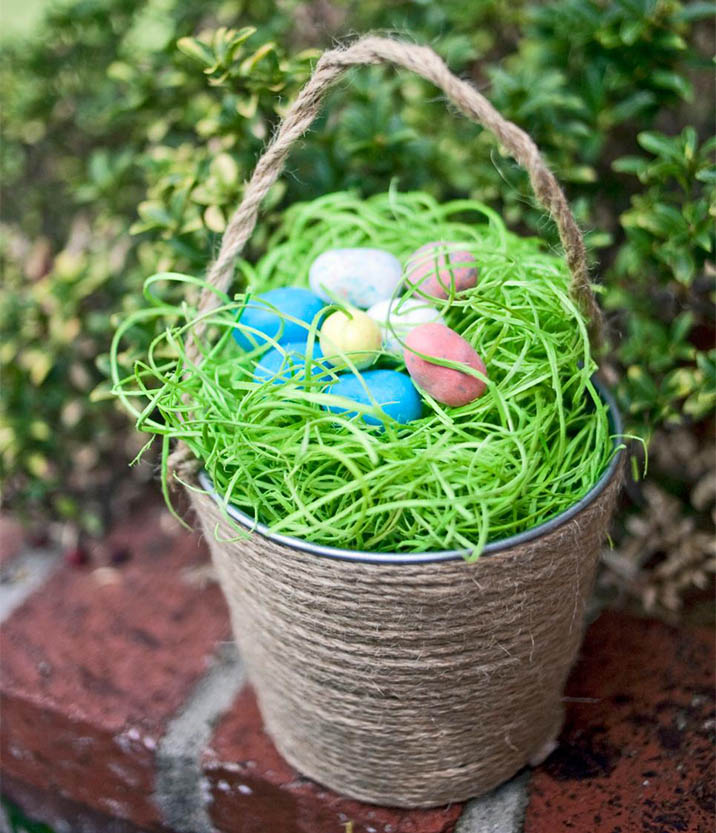 When you do not want to go through a hussle of coming up with unique Easter basket ideas, you can go with a simple basket and cover it with jute strings to give it a rustic Easter theme.
28. Paper Map Easter Basket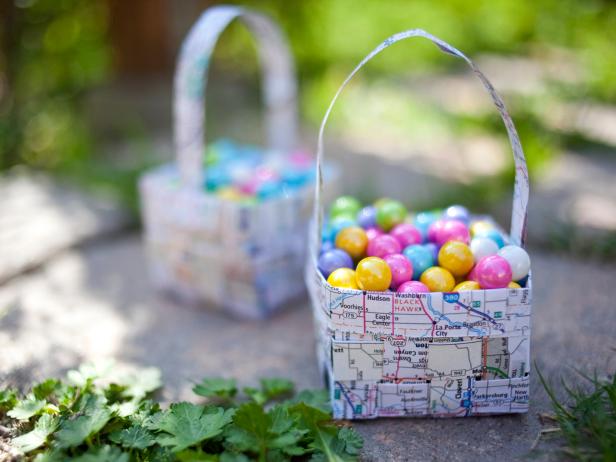 If you want creative Easter basket ideas, you have to try making one with paper maps. This woven map easter basket is guaranteed to become a hit among your family and friends.
29. Paper Easter Baskets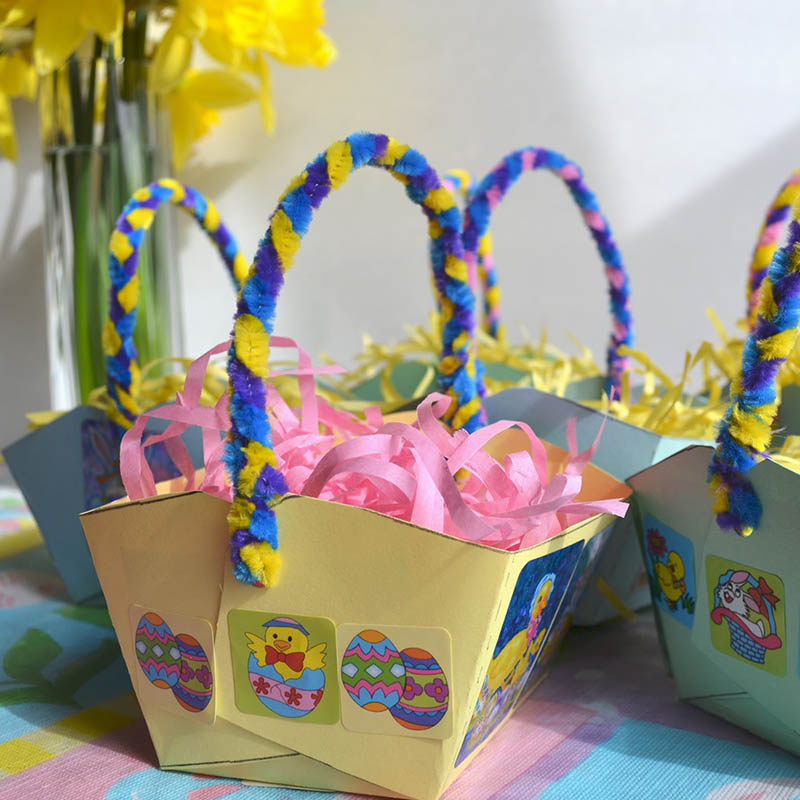 Make these cute, mini Easter baskets to give away as return presents for your guests of Easter party. These are easy to make and would make up as exciting paper crafts activities.
30. Easy DIY Easter Bucket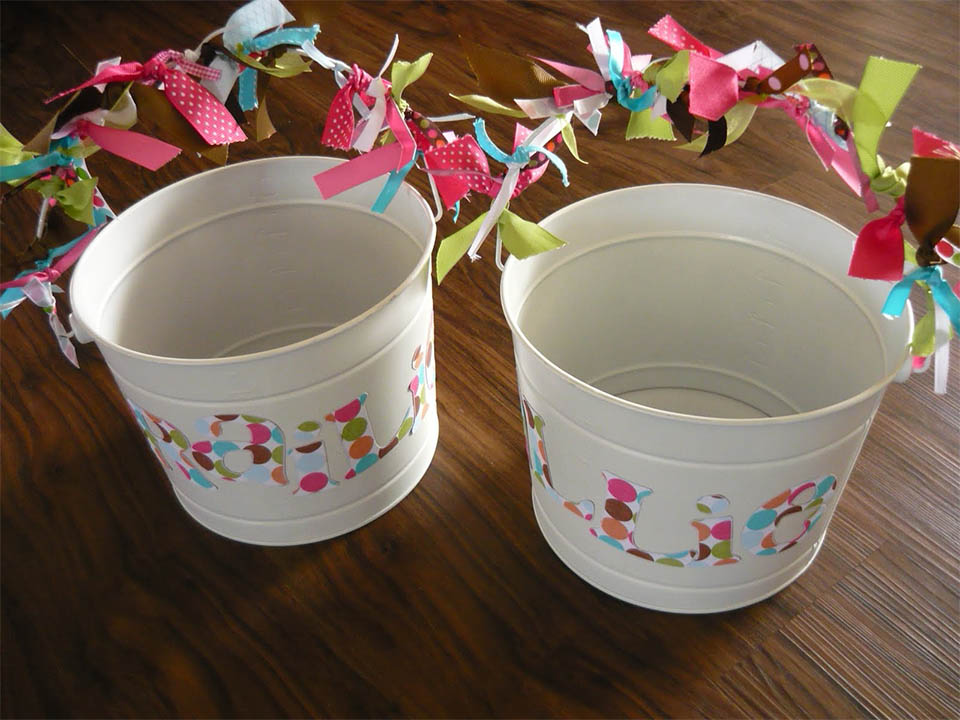 Making DIY Easter baskets is always a fun thing to do especially with your kids. They totally love making things out of waste and it is a perfect way to spend their leisure time as well!
You do not need to spend much on many of the above homemade Easter basket ideas. Just a splash of creativity and imagination will do to help you come up with lovely Easter baskets for everyone.
You can also decorate Easter gift baskets with beautiful Easter flowers. Also check out these mindblowing Easter decorations ideas that will help you give a refreshing look to your homes!