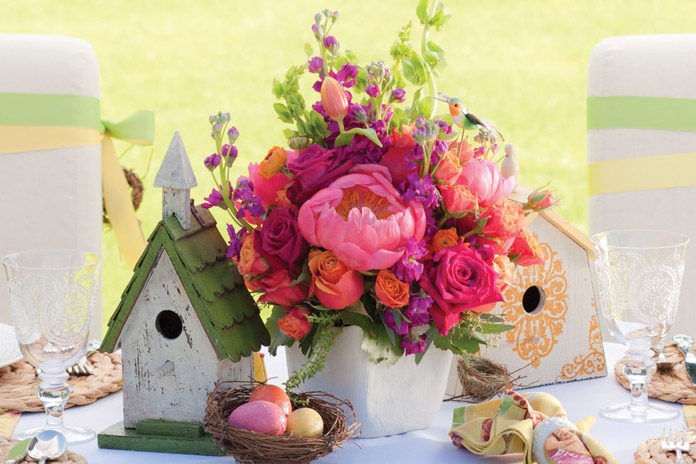 "Spring will come and so will happiness. Hold on. Life will get warmer." – Anita Krizzan
Nothing feels more wonderful than the ending of winter and beginning of the spring season. The season is marked by the appearance and blooming of gorgeous Easter flowers that denote the beginning of a new season. This is the time when you can get rid of old and welcome the new season. And this is the time when Easter is on its way to help you welcome Spring in style!
Related: Easter Fun Games to Play.
Although Easter has a deeper, religious meaning but for many people it has turned into a secular, non-religious holiday with Easter bunnies, Easter eggs, and so on! But you cannot beat the charm of gorgeous flowers that bloom in the spring season and remind you of the beauty of nature and sweet fragrance of life!
More on Easter:
That is why we bring you 9 traditional Easter flowers that perfectly symbolize the meaning of festival- forgiveness, purity, fresh beginnings, peace, and joy! Check out these flowers and use them well for Easter floral decorations as well as Easter gifts:
1. Lilies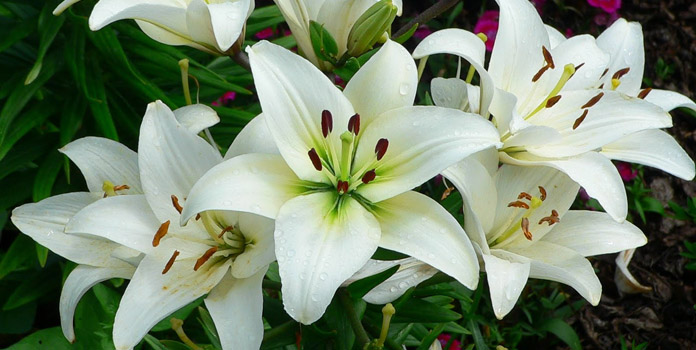 Lily, or Easter Lily is the most common Easter flower with many churches and households using white Lily in their Easter flower arrangements. According to a legend, white lilies bloomed from the ground where drops of Jesus blood had fallen after the crucifixion.
Related: Easter Food to Cook Easter Night.
Usually white lily or Bermuda lily is the most common Easter flower but you can also use other varieties of lily such as Tiger lily for a change. This flower stands for hope (also known as "white-robed apostles of hope") and innocence and is perfect to welcome the arrival of the spring season!
2. Tulips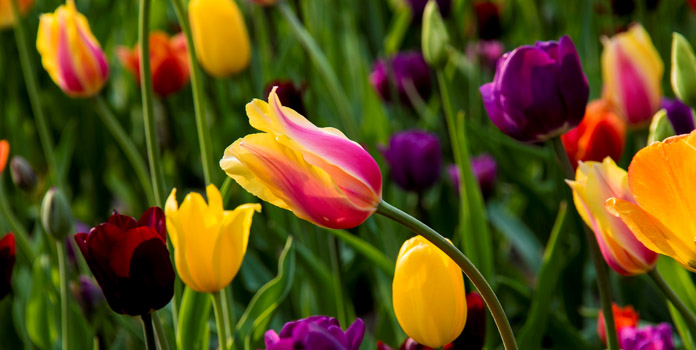 Tulips have many meanings associated with them, most common being of true love and passion. They also signify forgiveness and worthiness and hence often come under traditional Easter flowers as well. You can easily use a variety of tulips in an Easter flower bouquet to express your feelings to someone and start a new chapter of your life in the Spring season! Nothing will make your Easter Day like this one! Plus different colored varieties of tulips will look great in floral Easter decorations.
Also Read: Easter Facts & History.
3. Daffodils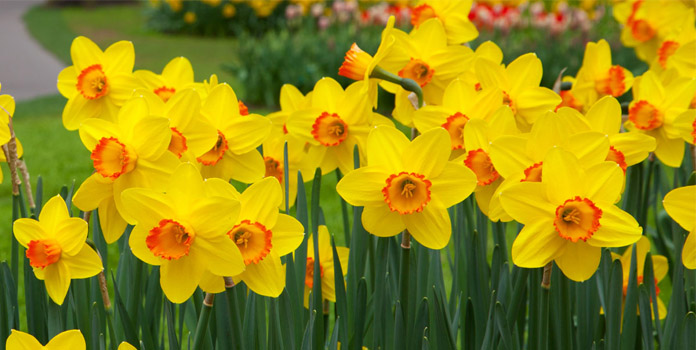 Although daffodils commonly imply the feelings of unrequited love, they are highly popular Easter flowers as they also denote eternal life, rebirth, and spring. The yellow daffodils are the most common varieties but you can also find white daffodil flowers in some areas. Six petals in a trumpet-like shape form a characteristic feature of all varieties of Daffodil flowers.
4. Hyacinth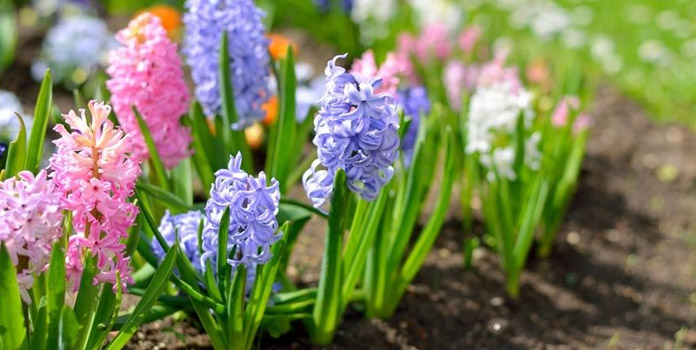 You know hyacinth flowers by its powerful yet sweet fragrance. However, these purple beauties also denote forgiveness hence making them ideal for Easter Day. If you have grown tired of purple hyacinths, you can also use other varieties of these Easter flowers. You can discover white, red, yellow, and pink varieties of hyacinth flower although they don't mean the same things as purple hyacinth!
5. Orchids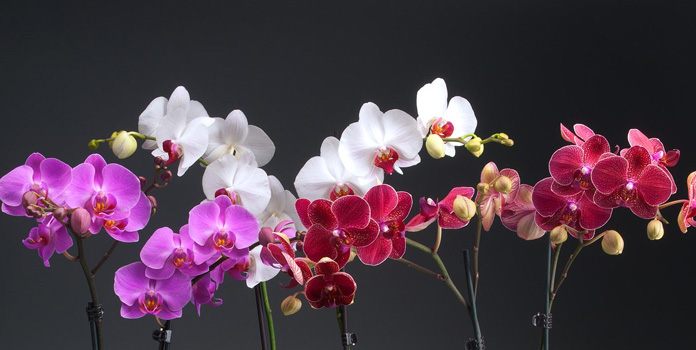 Orchids come in a variety of sizes and smells. You may not like them all but some orchids can truly enhance the surroundings with their enchanting smell and breathtaking beauty. These ornamental plants are flawless as Easter flowers as they denote beauty, strength, and love together! Plus, you can easily use them as Easter table piece decorations due to their intricate petal designs!
6. Daisies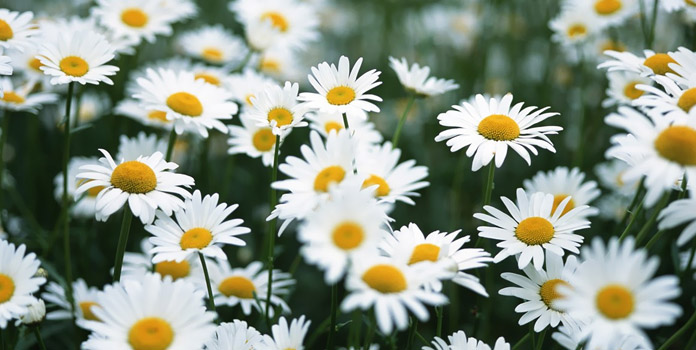 Next to white lilies, daisies also hold prominence in Easter celebrations. This is because these flowers also signify tranquility and purity. Hence these are perfect flowers for Easter which is also a symbol of pure heart and sacrifice of Jesus for his people.
7. Hydrangeas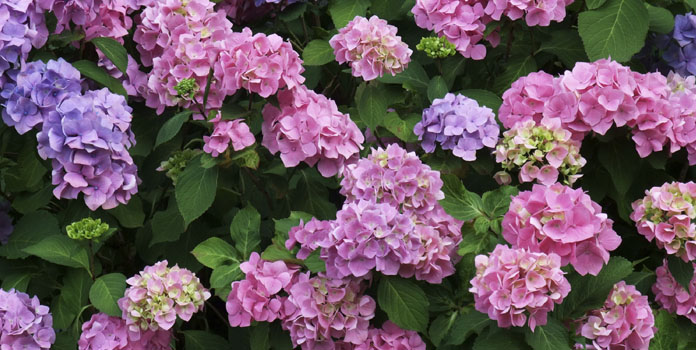 Hydrangeas are one of the most popular Easter flowers commonly used in floral arrangements and Easter bouquets. These large spring-blooming flowers can enhance the beauty of surroundings in no time and work as beautiful table centerpieces for Easter decorations.
The best part of using hydrangeas in Easter flower arrangements is that you can find many colored varieties such as blue, yellow, lavender, and pink in addition to white hydrangeas. One reason why hydrangeas come under flowers associated with Easter is that they denote heartfelt gratitude and a perfect way to thank Jesus for his sacrifice.
8. Chrysanthemums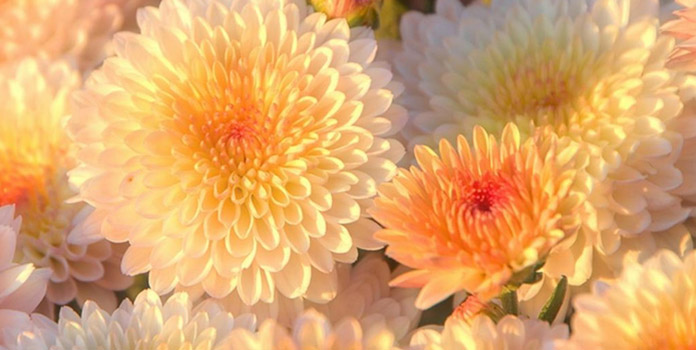 To spread holiday cheer, chrysanthemums work as brilliant Easter flowers as they denote cheerfulness. These flowers come in different colors and can mean significantly different things. For example, yellow chrysanthemums symbolize slighted love more than friendship. You can use them as Easter floral decorations or as Easter bouquets when you wish the recipient lot of joy and happiness.
9. Azalea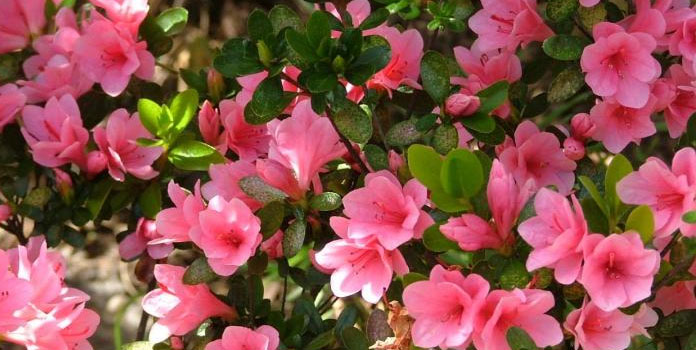 No, it is not the rap/pop sensation from Australia but a charming spring flower. Unlike other Easter flowers in this list, Azalea can denote multiple meanings ranging from passion to good health or temperance. Using these flowers in Easter bouquets, you wish the recipient to take care of his or her because you want them to be happy and healthy.
Be assured to get the best environment on the Easter Sunday when you use above Easter flowers. Either decorations or gifts, these lovely flowers can work for any purpose. So, do not forget this list of Easter flowers when you are planning floral arrangements for Easter party. Meanwhile, also check out these Easter Movies that you can plan on Easter Day!