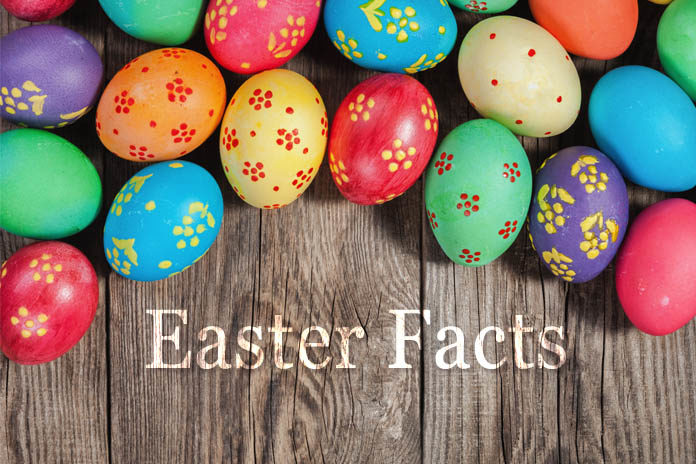 Easter Facts and History – Did you know that the most expensive Easter egg was priced more than Ferrari 458 Italia supercar? Yes, that is true! Get ready to know more such interesting Easter facts as we bring you hidden secrets and information about the Easter Day.
Related: Easter Movies You Must Watch.
You will discover not only fun facts about Easter but also Easter bunny facts, Easter egg facts, and fascinating story about history and origin of Easter! Check out these facts about Easter now and flaunt your knowledge about this special occasion in front of your friends and family:
More on Easter:
Fun Facts about Easter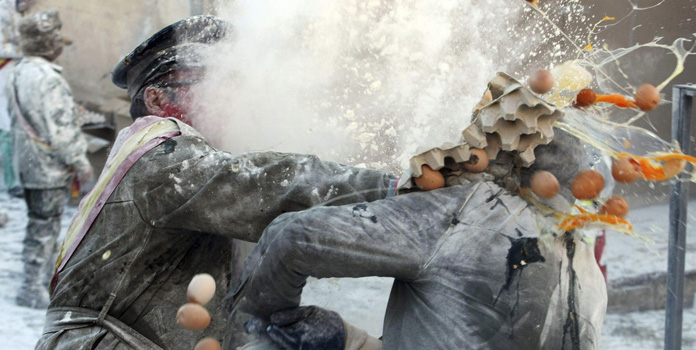 1. Easter Eggs As Birth Certificates!
Yes, it is true! During 19th century, dyed eggs with name and birthdate of a person were acceptable as birth certificates by courts and other authorities. The practice was started to help families who were not able to reach the nearest Town Hall to register the birth of a newborn.
2. Egg Throwing Festival
Church priest in medieval times used to throw a hard-boiled egg at one of the choirboys. The choirboys would toss the egg among themselves until the clock struck 12. Whoever held the egg at that time emerged as a winner and got to keep the egg for himself!
3. Easter is the Second Largest Festival in terms of Candy consumption
Easter comes next only to Halloween when it comes to sale of candies as children eagerly wait for them along with chocolate bunnies.
Also Listen: Beautiful Easter Songs.
Easter Bunny Facts
4. Easter Bunny Originated in Europe, Not US And was called Easter Hare
Easter bunny bringing chocolates, candies, and eggs was not a part of Easter traditions until the 18th century. German immigrants introduced this concept who believed in Easter Hare (Osterhase) that brings chocolate eggs and candies to kids on the morning of Easter.
5. First Easter Bunny Story
The story of Easter rabbit bringing eggs and hiding them in a garden was first published in 1680.
6. Easter Egg Roll in White House
Every year, White House organises an event called Easter Egg Role in the front lawn. US President Rutherford B. Hayes started this tradition in 1878
7. Do You Eat Ears or Feet of Easter Bunny First?
According to an interesting figure, nearly 75% people eat ears as the first bite of chocolate bunny, followed by feet (5%) and tail (4%)
Easter Egg Facts
8. Why Easter Egg?
Exchanging eggs on Easter dates back to times older than Easter itself. People in many cultures believe eggs to be a symbol of fertility and new life. Hence it was a spring custom in many traditions to exchange eggs in order to welcome the new season!
9. World's Most Expensive Easter Egg- Mirage Diamond Egg
Mirage diamond egg, unveiled in 2014, carries more than 1000 diamonds on its outer shell and is worth over 5 million Euros! For perspective, this price is 30 times more than that of a Ferrari 458 Italia supercar!
10. Tallest Easter Egg
In 2011, tallest and the heaviest chocolate Easter egg was made in Italy. How tall? It stood at 10.39 meters and weighed a whopping 7200 Kgs !!! Yes, it was even heavier than an elephant and taller than a giraffe!
11. Largest Easter Egg Hunt
In 2007, the largest Easter Egg hunt as per Guinness World Records took place in Florida where 9753 children searched 501,000 eggs at the Cypress Gardens Adventure Park.
Easter History- Facts And Stories About Origin of Easter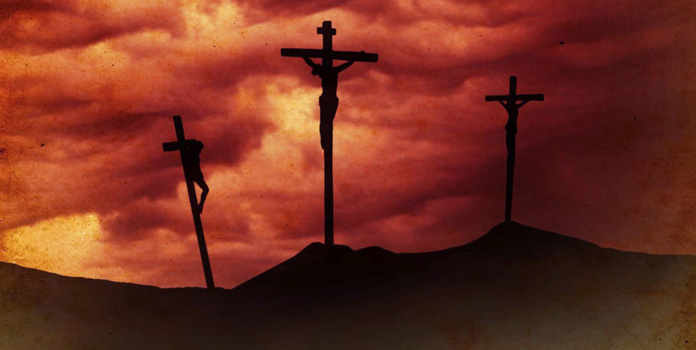 12. Remembering Sacrifice and Resurrection of Jesus
Easter commemorates the Resurrection of Jesus Christ three days after he was crucified. How the love for his people made the Son of God return from death forms the basic theme of Easter festival! Due to this reason, it is also the most important day in the church and oldest festival of Christianity.
13. Is Easter a Pagan Festival?
Since Easter falls in the spring season, many people believe that it has its roots in Pagan festival to worship Anglo-Saxon goddess named Eostre. She was the goddess of rebirth and renewal as the festival was aimed at welcoming the Spring season. In fact, the totemic animal of Eostre was also a hare or rabbit which perhaps gave birth to the tradition of Easter bunny.
14. Holy Easter Week
Before Easter Sunday, people celebrate the whole week leading to Easter. Three days namely Palm Sunday, Maundy Thursday, Good Friday are three main events before the final Easter celebrations.
Also Read: What Are the Traditional Easter Outfits to Try.
15. Easter Is Also Called Moveable Feast
Easter is celebrated on the first Sunday after the astronomical full moon after the Vernal Equinox. Therefore, every year, it falls on different dates hence it is sometimes also known as the moveable feast!
16. Lent Period before Easter
Christians observe a period of 40 days known as lent that ends on Easter Sunday. During this period, they usually remain abstinent from any one of their indulgences! In older times, people were usually prohibited from eating animal products.
The above Easter facts will surely fascinate your relatives and friends. You can tell these facts about Easter bunny, history or Easter eggs while watching Easter movies with everyone or playing these Easter games in the party! After all, such fun facts will further add to the enjoyment of everybody! Also check out these Easter decoration ideas to rearrange your home on the Easter night.