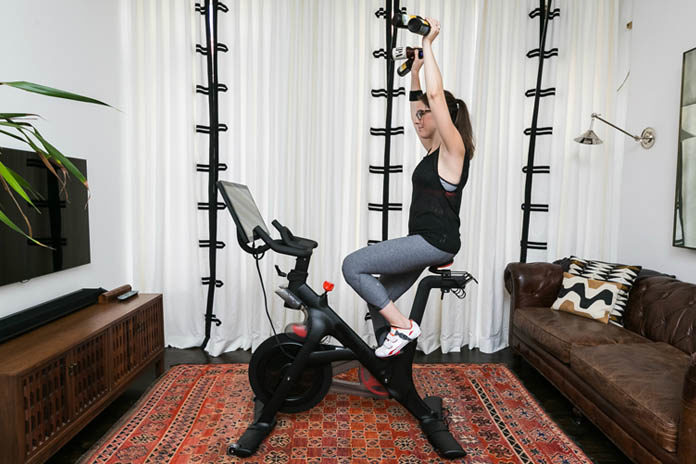 Yes! You can lose weight, get slim, gain muscle and burn fat without going to the gym. Here is a list of pro home exercise equipment that can get you in shape this season! Perform light exercise with these equipments to live longer.
Dumbbells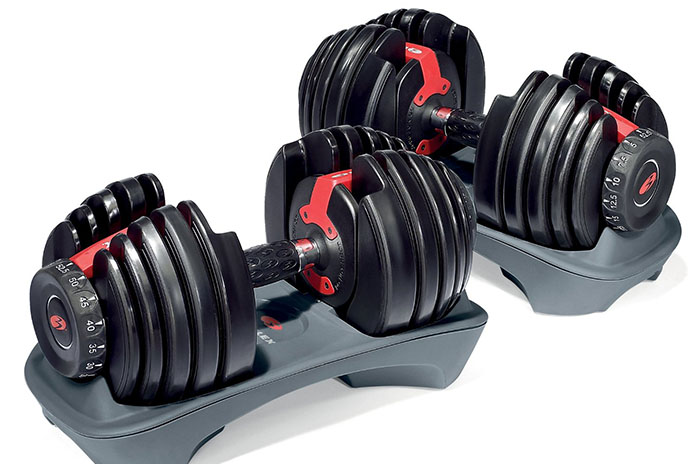 Dumbbells are by far the single most essential home exercise equipment, without which your workout routine is pretty much incomplete. They can be used in pairs or separately for adding resistance during weight training.
Using this excellent home fitness equipment can help you perform an array of unilateral as well as multi-joint exercises such as bench press, lateral raises, curls, bent over side rows, lunges, etc. The compact size makes it great!
Kettlebell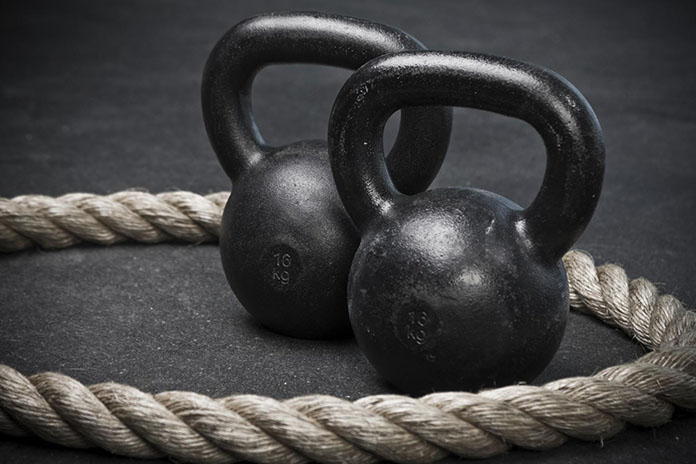 Spending thousands of dollars on expensive home fitness equipment won't guarantee a well sculpted healthy physique. So, you have to train smart! And kettlebells are the ideal home exercise equipment to do just that!
These cannonball resembling weights with a handle are great for performing ballistic exercises, which is a combination of cardiovascular, flexibility and strength training. It engages your body all at once!
AB Wheels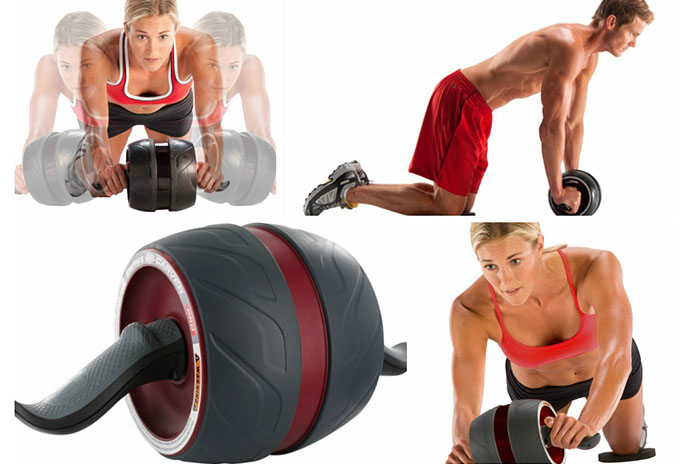 AB wheels are low-cost innocuous home exercise equipment, and they are highly effective for core workouts. As it name states, this exercise equipment for home resembles a wheel with a big handle stuck through its center. It involves your entire body and typically targets your abs, back, arms and chest.
Resistance Bands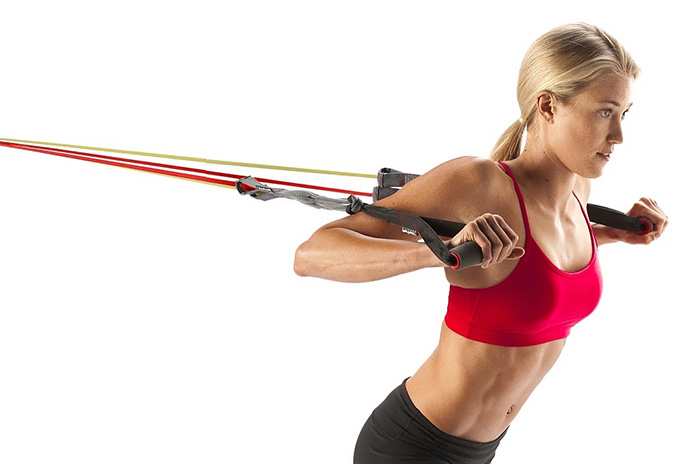 Resistance bands are commonly used for strength training and physical therapies. These elastic bands come in various colors to indicate different levels of resistance so that you can pick an appropriate level as per your requirements.
Compact and adaptable to different levels, this flexible home exercise equipment can be readily used with various familiar exercises such as biceps curls, push-ups, etc.
Chin-Up Bar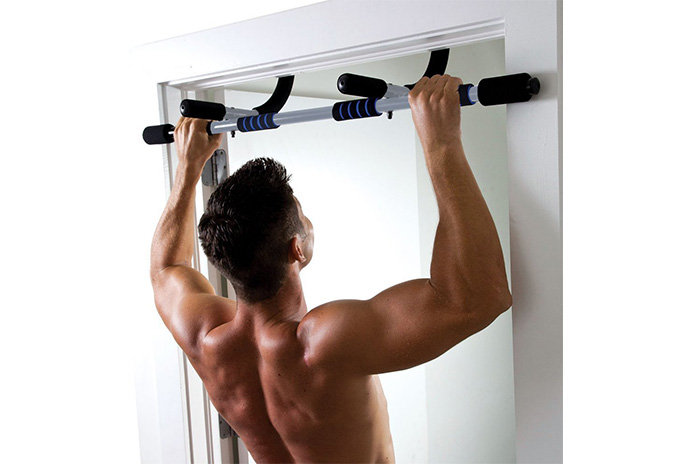 Chin-up bars are great home fitness equipment, which was once ubiquitous in every children's play area. Today, they can give you strength and sculpt your body with your body! Typically these are smooth horizontal metal bars with cushioned grip, which can be affixed to your home's ceiling or any of its walls.
Being compact and lightweight, this piece of workout equipment for home takes less space and proves useful for multi-joint exercises such as pull-ups, hanging knee raises, shoulder press, hanging bicep curls, etc.
Stability Ball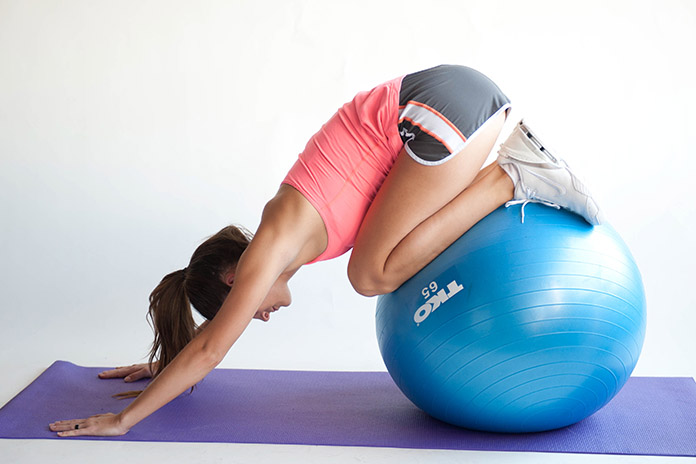 Also known as the exercise ball or Swiss ball, the stability ball is a piece of home exercise equipment, which is used for strength and stability training. Its primary benefit is that it recruits more muscle units as compared to when you are exercising on a hard floor.
In addition, it forces proper spine alignment as your muscles are constantly trying to balance themselves on it. It builds a strong core, whether you are doing planks, push-ups, leg raises, biceps curls or anything on it.
Treadmill: Must Have Home Exercise Equipment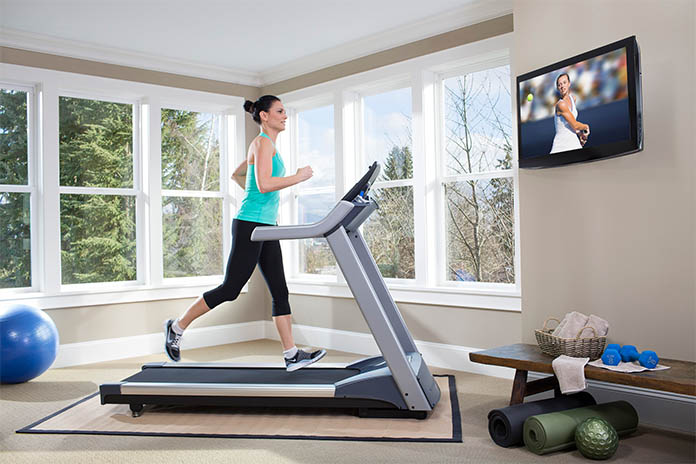 A treadmill is one of the first power machines that comes to mind, when you think about home exercise equipment. Usually consisting of an electric motor driven conveyor belt, treadmills allow you to set up an amazing high calorie burning cardio workout routine that you can adhere to every day in the comforts of your home.
As compared to running on outdoor surfaces, the cushioned treads of this home workout equipment deliver marginally lower impact training. The modern versions of this machine come with inclination settings, pre-loaded workout programs and fitness check meters that efficiently tracks your progress by indicating the distance covered, calories burned, heart rate, etc.
Home Gym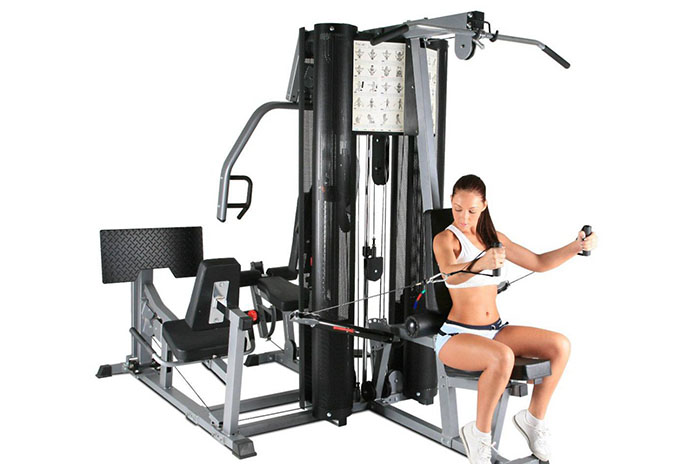 With a home gym setup in the comforts of your home, you are likely to feel more comfortable than exercising with strangers in a commercial gym. It is even better for people with time constraints.
This multi-functional home exercise equipment aids in fitness and saves money. These days you can find an array of home gym machines available in the market ranging from 1 station to 10 stations.
Even the most basic ones aid you in doing a complete body strength training. Now you can imagine what the advanced ones are capable of doing. These gym equipment will help you to live fit and it will never give you any chance for any kind of gym excuse.
So, don't sweat on getting high-cost memberships to the gyms. Use this equipment and stay fit!
Also Read: The Healthy, Fast Weight Loss Diet For Better Results