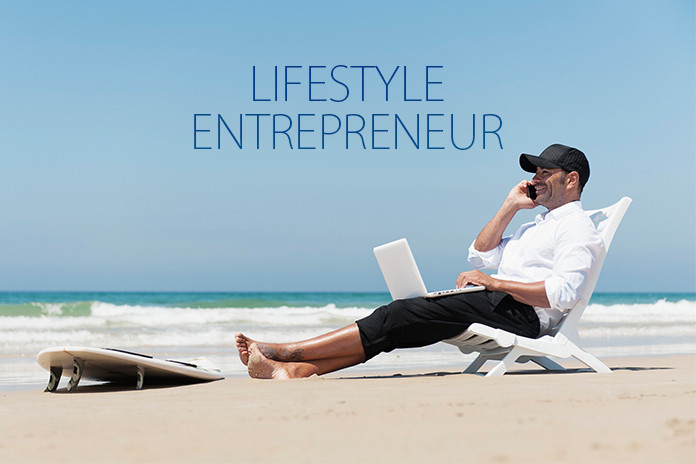 If you are tired of the regular work, if you are fed up with a boring, dull, monotonous job, if you need excitement, change and a passion to pursue, then you should be a lifestyle entrepreneur!
These are the entrepreneurs who pursue their passion, organize their business and work activities to suitable their lifestyle goals. It could be out of the need for excitement, or the want of flexible hours. You can even choose it to work towards accomplishing missions or to have your creative pursuits.
Related: Top 15 Entrepreneur Behaviors To Follow To Get Success
Not necessarily, but this often includes entrepreneurs who make their living online. These are the people who don't need a physical office to operate. An internet connection and a working laptop are usually enough for them. However, if you have an entrepreneur lifestyle that doesn't involve online money making, then don't worry.
Several other businesses come in this category, including video making, photography and software development among others. Any work that allows you to pursue your lifestyle goals while giving you the opportunity to earn money is considered the definition of this type of entrepreneurship.
Why should people consider becoming lifestyle entrepreneurs?
Because it makes you the 'in-charge' of your life!
It allows you to engage on transactional level
You get time for your friends and family
You need lesser investments than a regular, traditionally run business
You don't need a physical office space
Income generated is your personal income and profit
You get tax privileges
You get the opportunity to discover your community
You can exit or retire anytime (or not retire at all)
Also Read- 10 Awesome Ways To Make Money Online.
If you find this entrepreneurship model appealing and appropriate for your needs if you want to remove monotony from your life, but you are unsure of how to get started, then keep on reading!
Check out the steps you can use to become an independent entrepreneur,
Know if you are really into this
Before eating something, you decide whether or not you want to eat the food. When such trivial decisions of yours are pondered over, then how can you become an entrepreneur without thinking intuitively?
Before stepping into the field, understand whether or not you would like to earn your living with this entrepreneurship model. You even need to identify your passions and skills. For instance, you cannot be a consulting content manager online if you don't have the right writing skills and appropriate knowledge of digital marketing. Begin with the concept only if you are certain about it. After all, not every model of business suits everyone!
Pick a Target Audience
Once you have identified your skills and knew the lifestyle of an entrepreneur that suits your needs, you can go ahead and analyze your audience. You can even pick your audience. For instance, is it some niche audience or is it a larger audience base. Think about it, because the decision on the attendance will affect your income and profits.
Analyze the Landscape
Once you know the target audience, you have to evaluate the landscape and find out your competitors. The market is flooded with competition and therefore, jumping in before analyzes will directly bring you trouble. Look others in the industry, find out where funding, investments and customer support is going and then begin to prepare yourself.
Also Read- How To Live Rent-Free While Building A Business.
Prepare
You can do wonders with any business if you prepare well. So, create a plan that can help you stay focused. Seriously! You need to do that. You will have to consider everything, from registering a company to filing patents, to taxes and the money that goes in as an investment.
Build a Foundation
After preparing a plan, you need to build a foundation. While the growth of your business is a constant 'work in progress,' the foundation of your company or work cannot be changed. And therefore, it needs to be adamant. You would need a website or even a mobile application. You may even need special contacts. If you plan on setting your business online, you will even need a robust social media presence, emergency funds, with software and marketing strategies.
Get Exposure
Anything and everything can provide you more exposure with the audience. For instance, an interview with a famous YouTube celebrity, a podcast, Facebook advertisements or Google's paid marketing! Something as simple as Guest Blogging can get you more clients as well. So, get exposure in any way you can!
Charge People
Okay! Just because you are new to entrepreneurship doesn't mean that you should give your services for free or at throw-away rates. Learn the market value of your talent and charge accordingly. Of course, you cannot charge as much as someone who has been in the business for years, but that doesn't mean you should charge so little that it devalues your services.
Investigation and Examination
The next step to becoming a lifestyle entrepreneur involves heavy amount of 'crunch time.' You release your project or product in the market and start investigation whether it is liked or not. You have to examine if your marketing strategies are working, especially if you are selling the product online. Remember, the devil is in the details! So, you have to judge the ideas, discard the useless ones, learn from your mistakes and keep going.
The idea is to know your skills, identify the audience, study the competitors, prepare a plan, act accordingly, get paid and examine your strategies. You need to evolve to become a better entrepreneur!
Have any questions on queries about business and entrepreneurship? Share them here.
Also Read: These Things A Mentally Strong Person Never Do.
Top 9 Languages to Excel in International Business