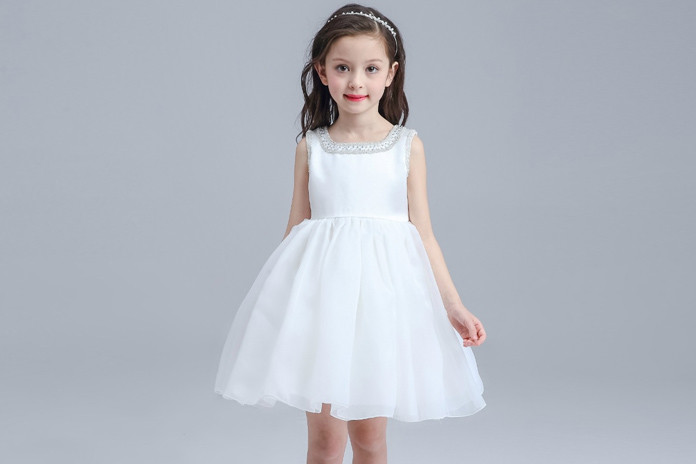 Kids Party Dresses – Let your child feel celebrated in these party-perfect pieces for special occasions. These adorable Kids Party Dresses, with anything from ruffles to hem and patterns, will immediately give them a sweeter and sassier look. Moreover if your kids loves design on his/her hands you can use these mehndi designs for kids.
Check out these kids party dresses.
Black and White Polka Dots Party Frock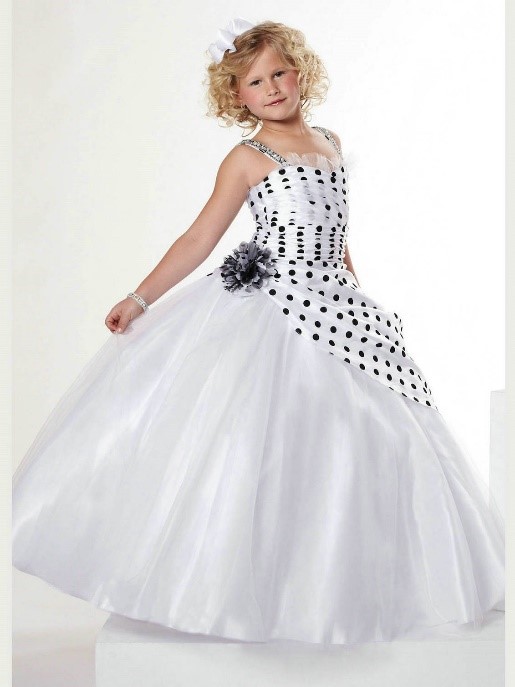 Perfect for any party, this cute little tulle kids' party dress would make your daughter feel like a princess. Polka dots and ruffle design goes really with the silky finish of the frock. Ideal for birthday parties and other occasions.
Elegant Pink Puffy Ball Gown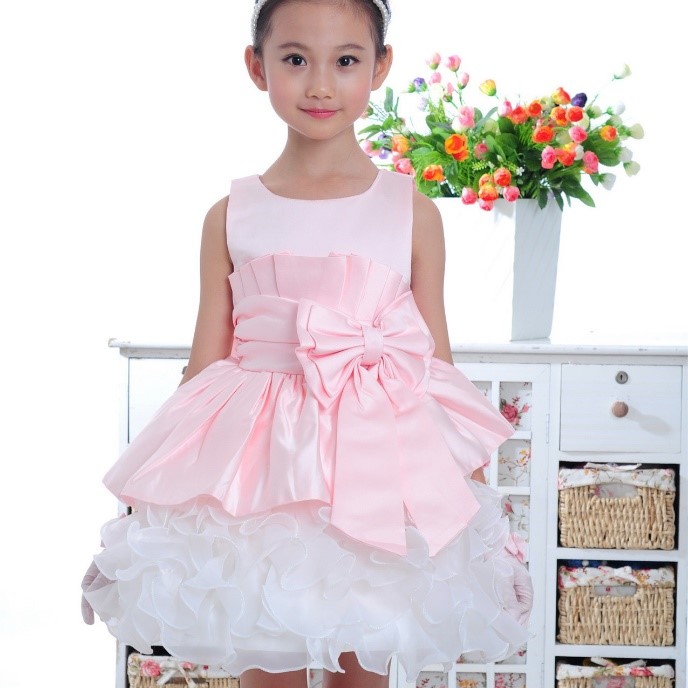 Dainty and delicate, this party dress for kids have been fashioned to lend a smart look to your little one. This darling dress is an assimilation of various textures that add a unique charm to her look.
A large bow and a ruffled skirt give it an edge. The combination of pink and white provides an ideal complementing accent to the overall outfit. If you love pink then you can try pink at prom night too.
Ruffled Pink Skirt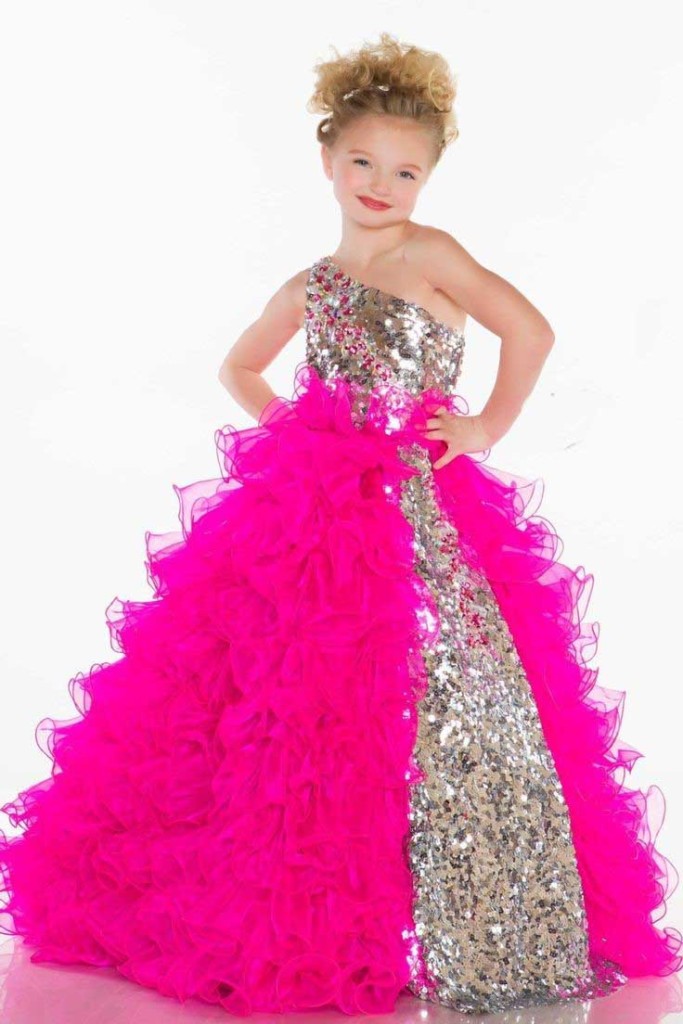 This spectacular dress is just for special events. An off-shoulder style, this ruffled, elegant and stunning piece is something your daughter is going to love. This kids' party wear dress has an extraordinary charm. Showcasing a ball gown design, it features a ruffle layering and saga yoke. The right amount of glitter gives it an edge.
Pink Maxi Dress With Embroidered Belt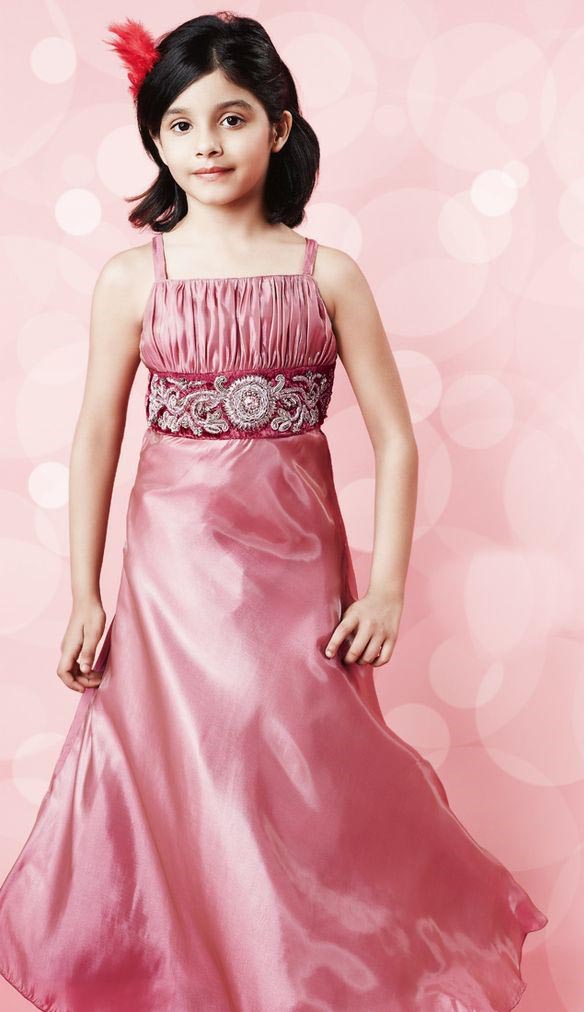 Enchanting pink color makes this an adorably sweet party frock for kids. Satiny, with a hint of the net in the skirt, this belted dress is perfect for marriages and other special functions.
Black Tulle Dress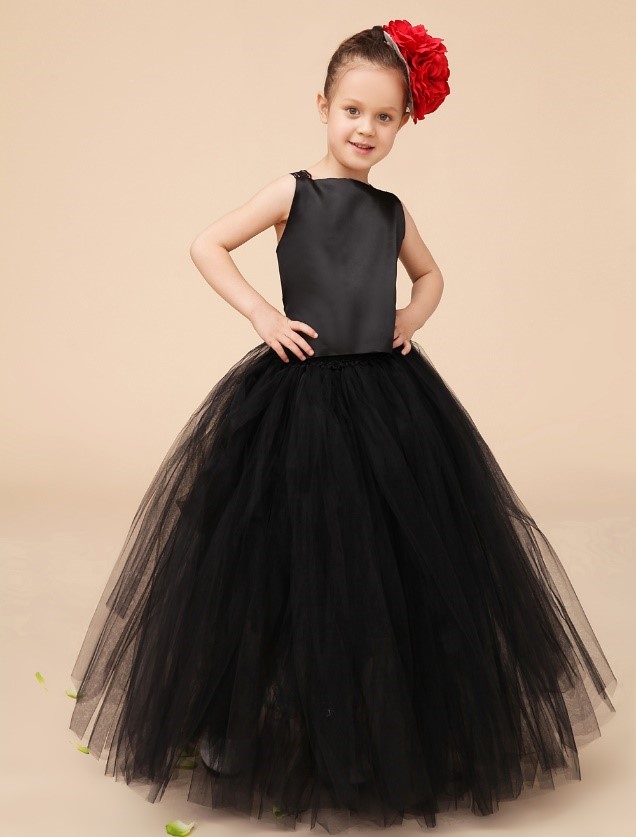 This breezy dress is utterly sophisticated! This sleeveless kids' party wear is so classy and will make your child the center of attention. Pleating and solid ruffle technique on the tulle section makes it adorable.
Also Read: 8 Cute Date Night Dresses To Try.
Contrasting Dress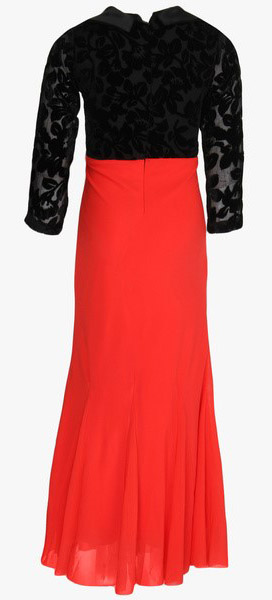 Dress her up in this charismatic contrasting dress. This is meant for slightly older girls, this full sleeves dress has a black top in lace with a long red skirt. A belted design in the middle will keep your child comfortable and ensure that she looks like a million bucks.
Mint Red and Blue Striped Evening Dress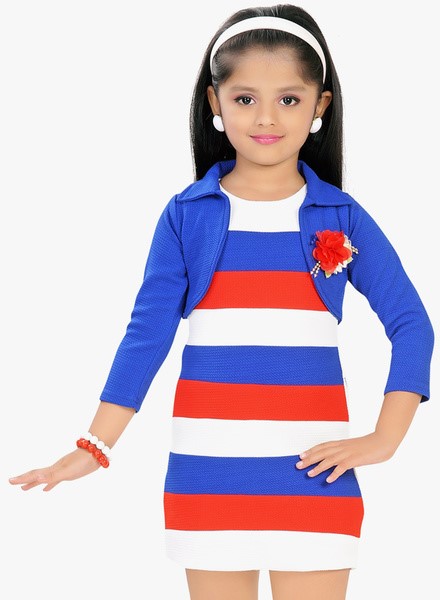 Fashioned with gorgeous horizontal prints, this is one of those kids' party dresses that looks adorable. The right combination of blue and red provides it a stunning contrast, whereas the addition of a jacket makes it even classier than you would have imagined.
Little rose on the top adds a girly, floral element. Add a charm or a bracelet and this dress is complete!
Also Read: Things your mom never told you
Classy Embroidered Cream and Golden Party Dress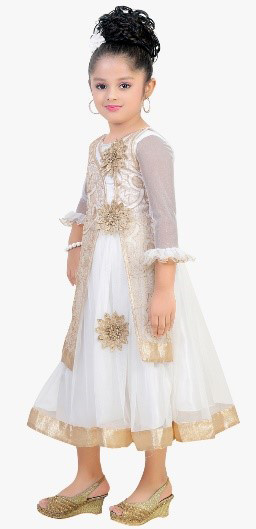 She will adore wearing this classy dress. Creamy and golden combined in this net styled dress is so sweet and chic. A border gives it the required amount of sophistication. Golden adds the glitter. Three golden flowers on its sides add the wow factor to it. Fitted with round neck and full sleeves this dress goes well with matching belly shoes and accessories. A fancy must have for your little one.
Floral Part Dress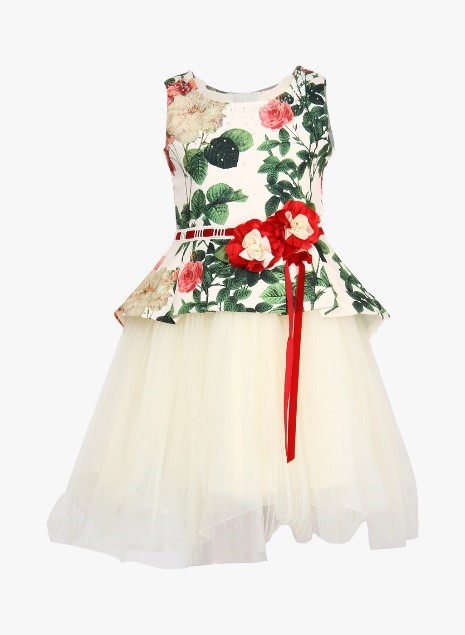 A complete cute outfit, this is one of those special kid's party dress that your little one is going to love. The super soft dress has a tropical inspired print with mesh construction on the bottom. The beautiful ribbon styled belt provides a peplum look to the dress. So, just because your daughter is young doesn't mean she cannot look super stylish!
White and Wine Colored Floral Maxi Dress With Shrugs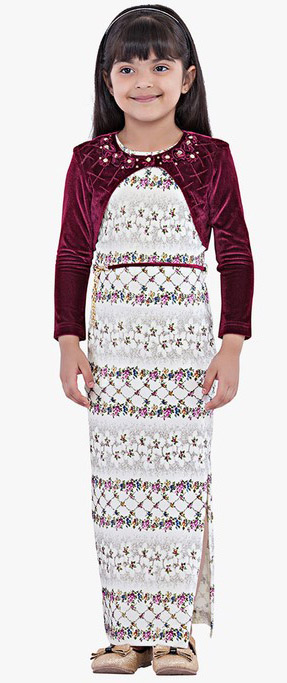 Gleaming sequins on the top of this dress, with the velvety jacket, provides this outfit such a stunning grace. The playful appeal of this dress stems from the floral design, which is beautifully complemented with the maroon colored jacket. What we love most about this dress is that it can be worn with or without the jacket.
If you are going to party with kids then you should try theses party wear dresses for girls also. The perfectly pretty and prim outfit has a lavish design, with a lovely round neck. It includes a belt as well, which will immediately provide length and add a celebratory look to the overall outfit. For this ensemble, you might want to buy contrasting shoes for your child.
So, which of these Kids Party Dresses did you love?
Also Read: 11 Wedding Dresses For Girls, You Can Gift.