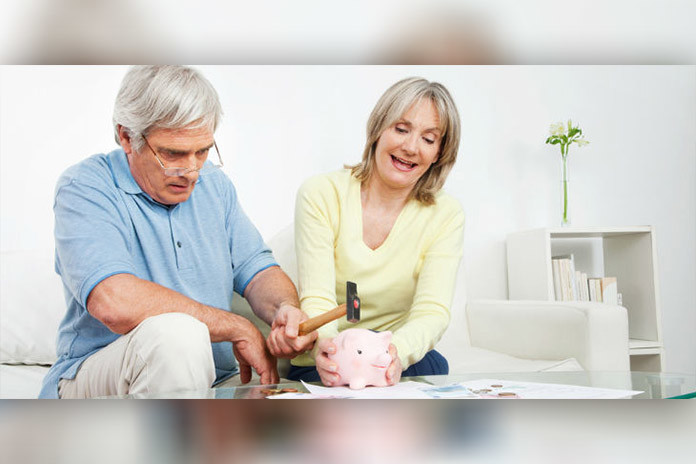 Money Mistakes  – You have spent such a long time of your life planning and saving for your retirement. So even after you have retired, you invest and attempt to get sufficient money to get a better life.
But here's what you shouldn't do- you shouldn't be lured by promises, advertisements, and fraud attempts. You shouldn't be committing these money mistakes for retirees and seniors that can hurt your bank account.
Related: 12 Things Middle Class Can't Afford Anymore- 6th Is The Worst
Lured by False Promises
One of the most common money mistakes for retirees is that they are easily tempted to roll their retirement savings into an investment with the promise of better or guaranteed returns.
After all, when we retire, we need more money– there's no job on our way. However, quite often these investments turn sour, and you end up losing a lot more money! Financial advisors may prompt you to make significant investments but don't. Plus if want to make money from home you should learn how you can.
'One in the hand is worth two in the bush.' Moreover, if you are eager to invest, make sure that you invest small and use any profits for investment instead of banking in from your retirement money.
Misunderstanding Insurance Program
Now, you have to understand that programs like Medicare and similar insurance programs all over the world have several terms and conditions that need to be understood. For instance, while most insurance companies will cover different health conditions, they might not cover others.
Also, this could leave you in danger, should the need arise. Long term costs of nursing homes and assisted facilities are hardly covered in these insurance programs. So, instead of buying too many insurances, get one or two that have the most coverage.
Don't misunderstand insurance programs and instead, save some money aside for a rainy day. Also, remember that the eligibility of these insurance programs differs greatly.
No Having a Tax-Efficient Strategy
Not every retirement account is taxed in a similar fashion. The taxation is different for every account. Therefore, this requires the retiree to withdraw strategically from each of their accounts to save extra taxes, which they may otherwise be asked to pay.
The thumb rule is to withdraw your least expensive asset first since they aren't earning much. These combinations are like the puzzle, which if solved properly can get you better returns.
You should ideally have a financial advisor for these purposes. However, always evaluate their strategies carefully before going along with the ideas.
Too Conservative with Their Investment
Investing too conservatively is yet another big money mistake for seniors. Usually, the money is saved in banks or short-term certificate deposits. Of course, you don't want to gamble big. However, this doesn't mean that you shouldn't diversify your portfolio. You can invest in stocks, mutual funds, and even properties. Just a little research will go a long way.
Failing to Budget Expenses
Many retirees, especially the ones who have been retired for 2-3 years fail to monitor and control their costs. The reality sets in for them suddenly, mostly when an investment crashes.
So, while it is fun to have those leisurely vacations with your wife, make sure that you budget your expenses and keep a track of money.
Supporting Your Kids
We know you love your children. However, one of the biggest money mistakes for seniors is not the bad investment, but rather their spending on kids. Many parents live in shackles and slumbers because they give away their retirement savings to the children.
In fact, a lot of them may give away a large payment for a home, cars or education of their grandchildren. While there's nothing wrong in pampering your kids and giving something to your grandchildren, this shouldn't become a habit. You don't want to strap your child financially, and you don't want yourself to be left without support.
Being House Rich But Cash Poor
That is an actual fact. Many seniors live in these wonderful homes, which is great, but they don't have much cash in the bank. Once you have served a long time in a job, working hard, you deserve a beautiful home. However, your home shouldn't be the reason why you don't have much cash.
Avoid buying properties that might require just too many repairs or has large real estate taxes. If you do buy, consider having another property or a portion of the house on rent to earn additional income.
Also Read: Why You Don't Have Money These May Be A Few Reasons.
Not Having a Proper Estate Plan
Mortality is the fact of life. Still, some people avoid making their wills. Moreover, in the end, their spouses or their families are left without property. Or worse, they have to run from pillar to post to get their legal rights. Therefore, draw a will, not out of bad feeling, but to secure the future of your family.
Not Listening to Your Spouse
In most of the relationships, one person is a risk taker whereas the other one is not. One always pays heed to create plans, while the other overspends. Therefore, it is necessary for everyone, especially the retirees to be on the same page as their spouses. Listening to your partner can ensure that all your burdens are reduced, you have another opinion and a different perspective on money investments.
Stop Contributing to Your Retirement Plan
Once retired, many people stop contributing to their retirement plan and instead, they take a lump sum amount. This might seem ideal first, but it isn't. A lump sum won't secure the future and non-contribution to the plan will simply reduce the amount of money you will get in later.
Don't commit these money mistakes. Stay on track with your investments and have a better retirement plan.
Also Read: Habits of Financially Successful People You Should Know.
Take These Five Decision For Better Financial Future.