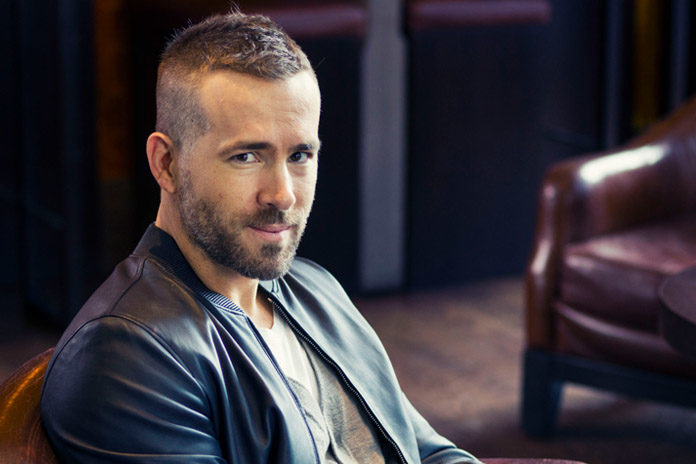 Ryan Reynolds Movies – Ryan Reynolds who exceeded expectations of everyone earlier this year with his hugely successful Deadpool is a terrific performer in front of the camera. Most people know him for his hilarious and charming characters in romantic comedies.
Related: Must Watch Movies Before Christmas.
While it is true that most successful Ryan Reynolds movies are of this particular genre, but he has not stopped himself from experimenting with films which have brought the real potential of him in front of the world.
Let's have a look at the best Ryan Reynolds movies which proved him as a truly versatile performer:
1. Definitely, MayBe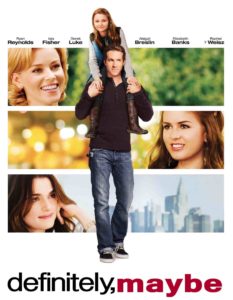 Definitely, MayBe may be a bit unconventional, yet it is one of the hugely entertaining Ryan Reynolds comedy movies. The cute story of father and daughter brought out the realistic and sensible yet charismatic performance from Ryan Reynolds.
Before this movie, Reynolds had mainly played similar roles of goofy, guy-next-door kind of roles, particularly in the comedy genre. Definitely, MayBe broke that trend and further established him as an original, natural actor. Though this movie seems like the film version of popular TV series, How I Met Your Mother, it makes up for a lovely watch in a cozy evening.
2. The Proposal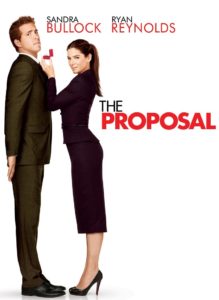 The Proposal was one of the most successful Ryan Reynolds movies before Deadpool. He paired with the evergreen Sandra Bullock in this film who was a bigger star than him in those days. Two unlikely individuals come together for marriage to help the female lead in preventing her deportation from the country. Eventually, one of them falls for another, and the story goes in familiar territories.
Yes, the premise of the movie is quite similar and cliche' yet it found general appreciation among the lovers of the Rom-Com genre. Plus, the flawless and noteworthy performance of Ryan Reynolds despite the presence of Sandra Bullock put him into the big league of Hollywood.
3. Deadpool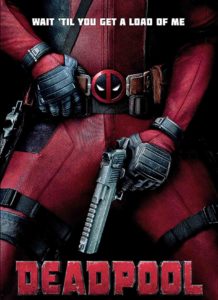 At the beginning of this year, Ryan Reynolds gave the fans of superhero genre a treat they will cherish it for years to come. Who can ever forget his portrayal of the foul-mouthed, anti-hero of the Marvel Universe- Wade Wilson aka DeadPool?
Deadpool became the highest grossing R-rated movie of all times, and Ryan Reynolds was just superb in the role of this eccentric and iconic Marvel character. Not only did the film performed exceptionally well on the box-office but also became of the best movies of Ryan Reynolds.
4. Just Friends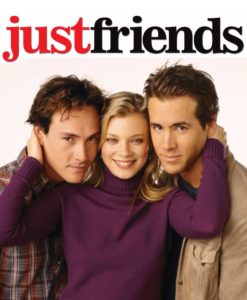 This was the movie which made Ryan Reynolds one of the most sought after stars in the romantic comedy genre. Just Friends is the story about a fat kid who was rejected by his crush due to his physique. Later on, he went to become a heart-throb music sensation who began objectifying women.
However, things take a turn when he returns home one summer only to find himself face to face with his crush again. Ryan Reynolds took this familiar story of heartbreak, survival and friend zone to an altogether different level. This movie is an absolute laugh riot, and a must watch among all Ryan Reynolds movies!
5. Buried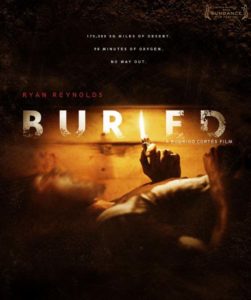 According to a majority of people, Buried is the best movie of Ryan Reynolds in which he surprised everyone with a brilliant portrayal of a man buried alive inside a coffin. The film was shot excellently with a single focus on the character of Ryan Reynolds trapped inside the coffin.
The viewers can feel the chills while watching the character of Reynolds struggling to get out with only his phone and lighter and living the worst claustrophobic nightmare of any human being. The range of emotions shown by Ryan Reynolds in this movie proved his acting ability even to the worst of his critics showing them what a gem of an actor he is.
6. The Voices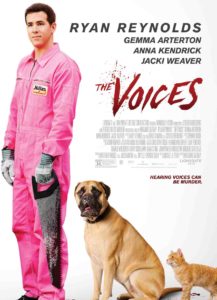 Imagine your pet dog and cat talking to you about life and giving you crazy (and evil) advice to approach your crush at work. This creepy setting is the premise of The Voices which is one of the bravest decisions of Ryan Reynolds.
The movie which tries to be a mixture of horror and comedy did not leave much impact on box office or critics, but Ryan Reynolds gave a memorable and different performance with his psychotic portrayal.
It took nearly one year for the producers to release the movie due to its unusual nature although it did manage to surprise and exceed the expectations of viewers at Sundance Film Festival. A must watch movie among all Ryan Reynolds movies if you want to experience a different shade of the actor.
7. Chaos Theory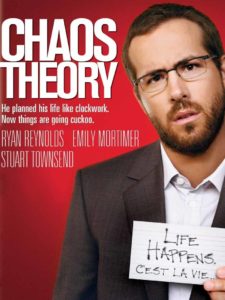 Chaos Theory is one of the lesser known Ryan Reynolds films where he shines and gives an honest performance. On first glance, this movie may look like any other movie based on a man frustrated by his life and living it in a dull routine. Reynolds plays the role of a man who lives by To-Do lists and extremely organized and disciplined in his life.
However, that does not bid well for his relationship with his wife whom one day slows down his watch by 10 minutes setting an unusual chain of events. These events overturn the life of Reynolds who gets to show an incredible range of emotions for portraying the depth of his character.
8. AdventureLand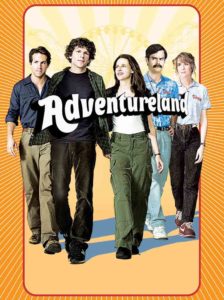 Adventureland is one of the most underrated performances of Ryan Reynolds. In this movie, he delivers a subtle yet an impactful performance of the maintenance man of an amusement park. He is quite charming and restrained in this performance playing the role of a man with unfulfilled ambitions and forced to live a life of a cynic and cold person.
The complex and subtle portrayal of emotions by Reynolds in this flick is mesmerizing. The movie itself is one of the most underrated films and slowly grows on you on repeated viewing.
9. Mississippi Grind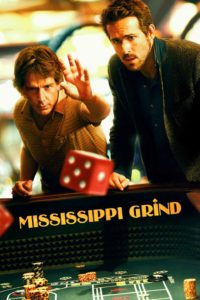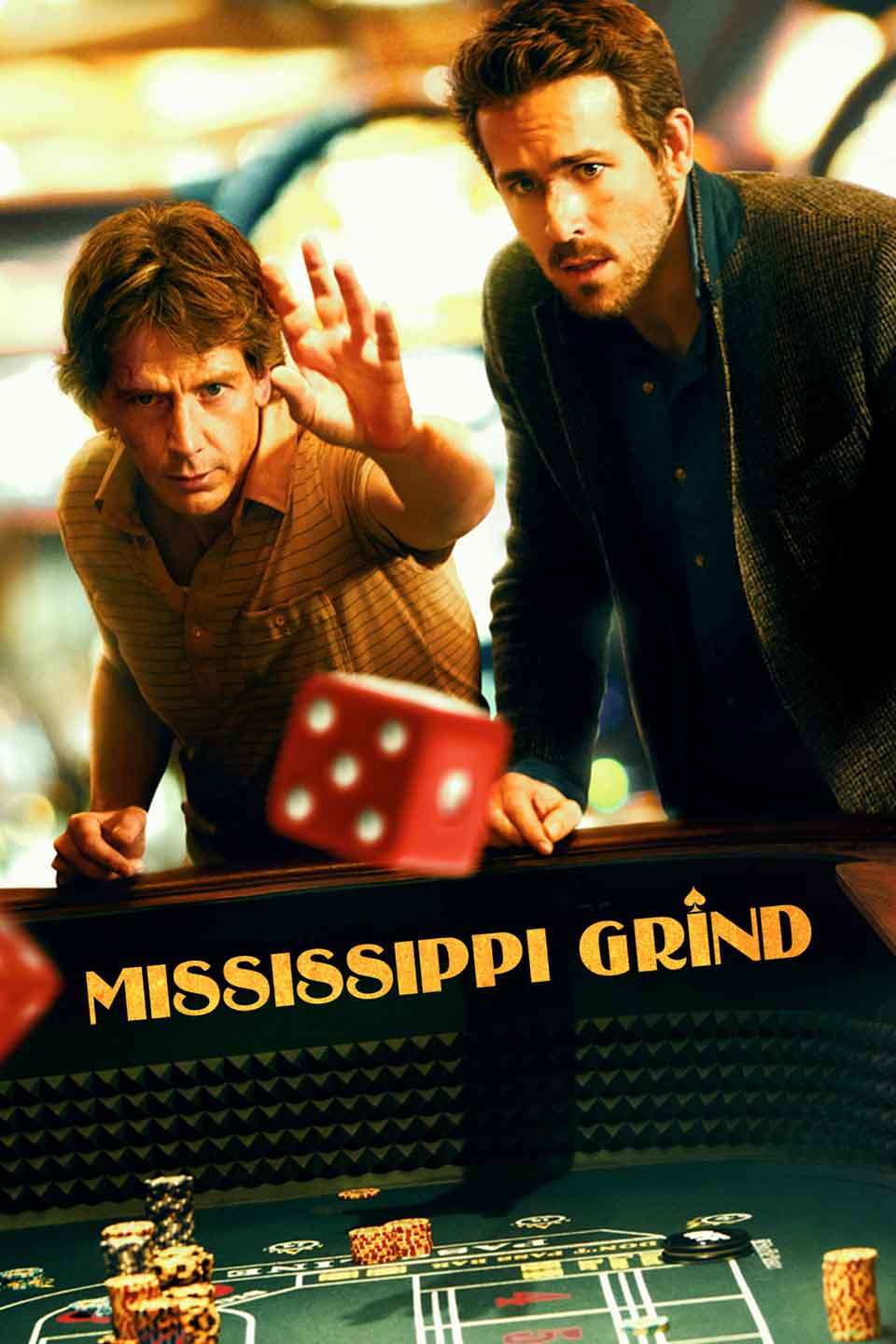 This movie is a hidden gem among Ryan Reynolds movies as a majority of people have not seen him, and some may not have even heard of it. However, that does not make this road trip-cum-gambling drama any less compelling to watch.
Here Ryan Gosling once again plays the role of a charming and charismatic young gambler who teams up with a gambling addict to hit the road and go on an unforgettable trip.The trip has the potential to turn their lives around as they take part in a high profile poker game in New Orleans.
10. Safe House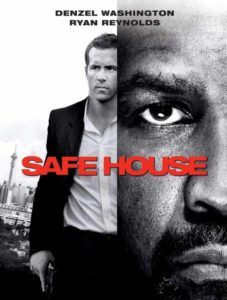 Safe House has a powerhouse performer in the form of Denzel Washington playing the role of a CIA fugitive. However, Ryan Reynolds shines with his performance of a CIA agent who is responsible for looking after the fugitive in a safe house. Later they have to run from the house together after an attack.
The movie is a well-crafted action thriller with an excellent chemistry between the two main leads. If you have become tired of watching Ryan Reynolds romantic movies, this film will come as a fresh breath of air for you.
You must have seen some of the above Ryan Reynolds movies whereas may have missed some of the lesser known movies. Which of the above films of Ryan Reynolds are your favorite? Share with us in the comments below.