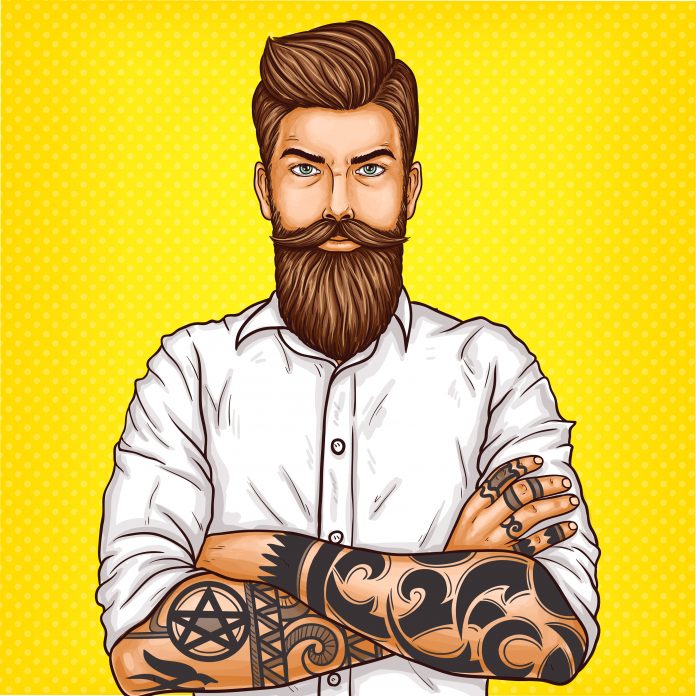 Here are the summer hairstyles for men to rock 2021 and to make them look cool and stylish which will give you more confidence and a distinct look. You can choose a hairstyle from this men's guide for making your own style statement.
Year after year we've seen different trends of hairstyles ruling the men's fashion world but this year we have noticed that specific hair length is not necessary to be stylish anymore. This year has trending hairstyles for all lengths, be it short, medium, or just plain out Thor-like.
After evaluating hundreds of hairstyles we've chosen the trendiest and best looks for every type and length of hair. Some may require minimal care and are always ready to go whereas some require an acute amount of attention to detail.
Just keep in Mind – A good hairstyle isn't only a reflection of who you're as a person but also showcases that you're part of limited men who actually embrace fashion as a part of themselves.
Part One: Types of Hair and Hair Care
This Summer Hairstyle for men guide is written for men with all different types of Hair. We've also carefully rated these hairstyles on basis of how cool they actually look, suggested face shapes, and the amount of care you'll have to put in.
All of us might know 2 basic types of hair men usually have – Straight or Curly. There are more types of Hair.
Types of Hair Includes –
Straight
Wavy
Curly
Coily
Your hair type is usually decided even before you grow a single hair, as it is completely based on your DNA. You can of course style it in a different way but it would always grow according to your genetics .
Haircare– Usually men pay the least amount of attention to their hair care and in what kind of products they are investing in. But we all should know that our desired hairstyle will only suit us when we have thick, luscious and shiny hair. You can maintain your hair with these very easy tips for healthy hair care.
Although Men who live fast paced lives can also groom their hair to look it's best by maintaining few simple steps of SOC. SOC stands for Shampooing, Oiling and conditioning.
Just like your skin your hair also have natural oils in it. These oils make it easier for dirt to stick in your hair and make a dirty mess. Cleaning your hair using Good quality Chemical free shampoo ensures that your hair follicle remain clean and can grow without any obstructions.
Oiling regularly not only helps in massaging your hair follicle and strands but also in providing nourishment boost to your scalp. Our scalp often becomes dry causing problems like dandruff and itching. This can also be removed with the help of Oiling. It is very important to Choose proper and healthy ayurvedic oil for your summer hairstyle.
Conditioning helps in making your hair smooth and making it shine. But hair should be conditioned twice in a week only as conditioner uses chemicals to smoothen your hair.
Part Two: Hairstyles for Men to Rock this Summer
So now you should at least know what type of hair you have else check how Curly your hair is and go from least to most which are straight to coily. You should style your hair according to your hair type, face shape, and the type of maintenance you can put in your hairstyle. here we have put together a list of popular hairstyles for men in summer for you to choose your ideal hairstyle from it.
Here are the Best Summer Hairstyles for Men According to Hair type.
Most Popular Summer Hairstyles for Men of Straight Hair-
1. Half up Half down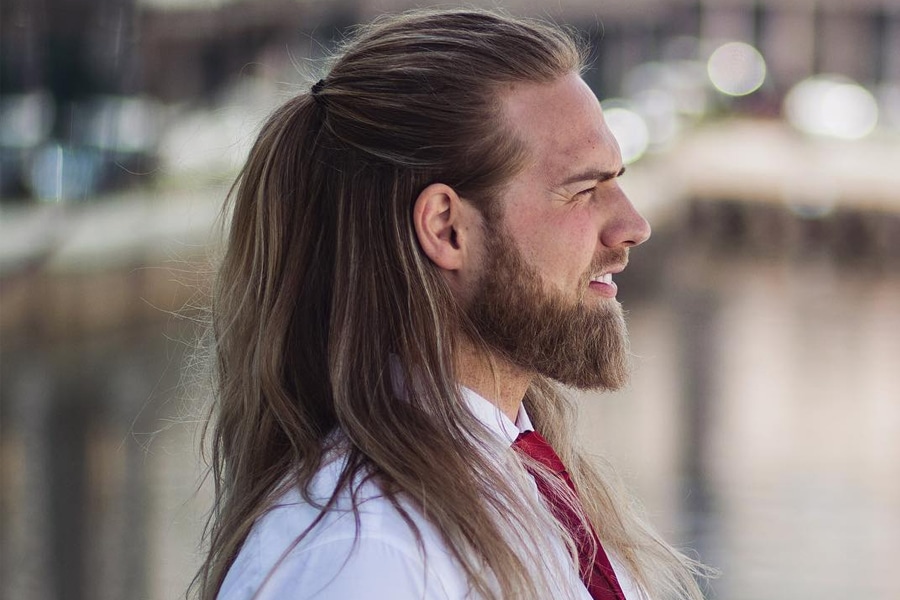 Cool Rating: 8/10
Amount of Care taken to maintain Half up Half down throughout the day: Moderate
Suggested face shapes: Diamond, Square
2. Man Bun
Cool Rating: 8.5/10
Amount of Care taken to maintain Man Bun throughout the day: Low
Suggested face shapes: Oblong, Oval, Triangular, Round
3. Fringes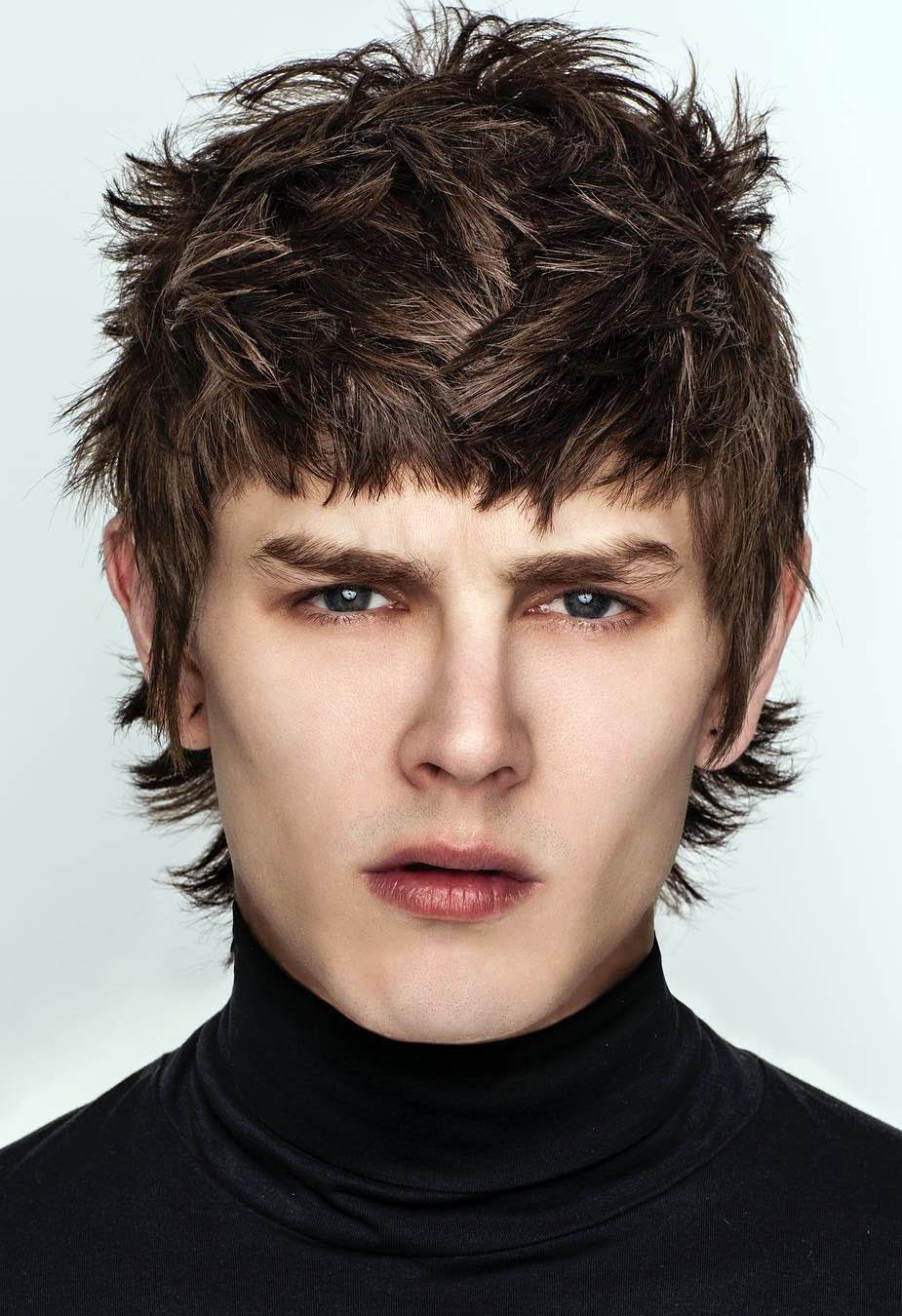 Cool Rating: 8.5/10
Amount of Care taken to maintain Fringes throughout the day: Low
Suggested face shapes: Triangular, Round
4.Taper Fade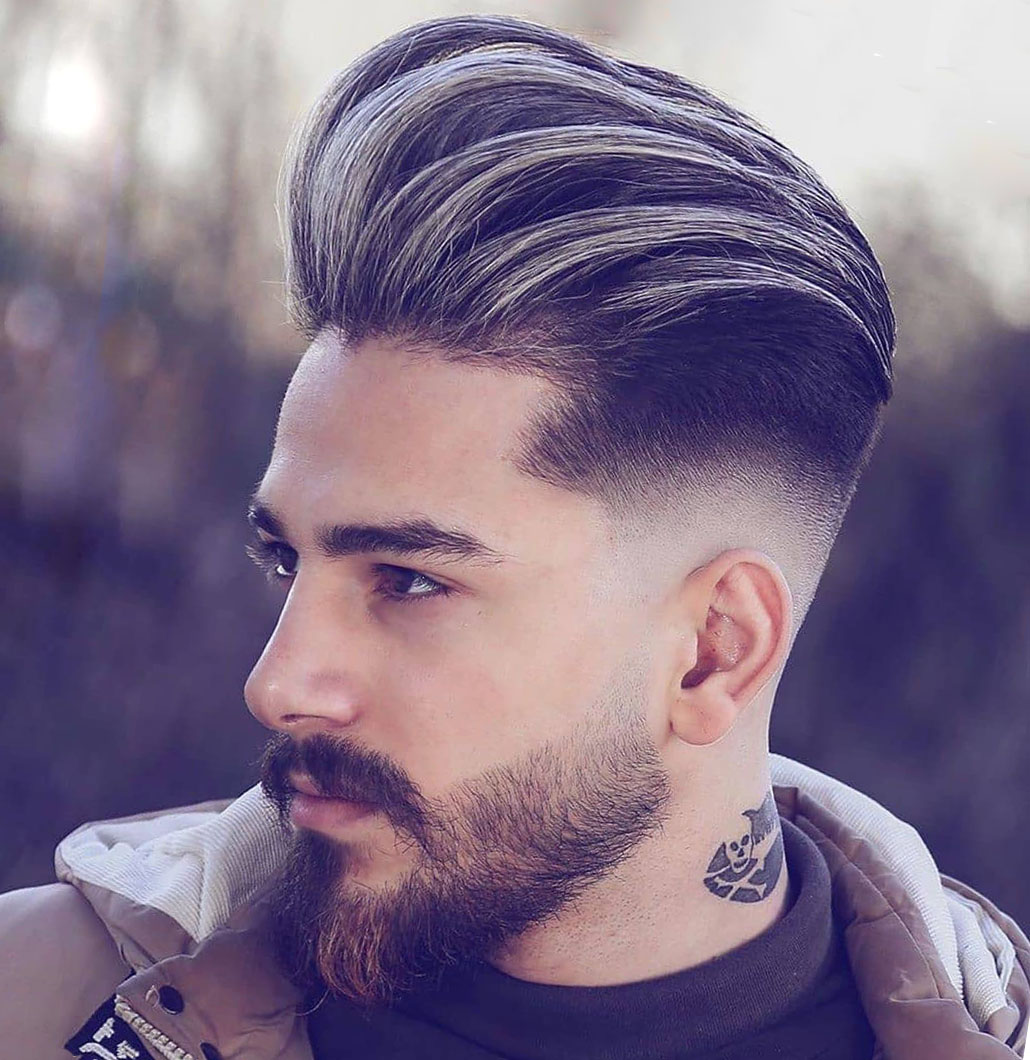 Cool Rating: 9.5/10
Amount of Care taken to maintain Taper fade throughout the day: Moderate
Suggested face shapes: Oblong, Diamond, Square
5.Bro Flow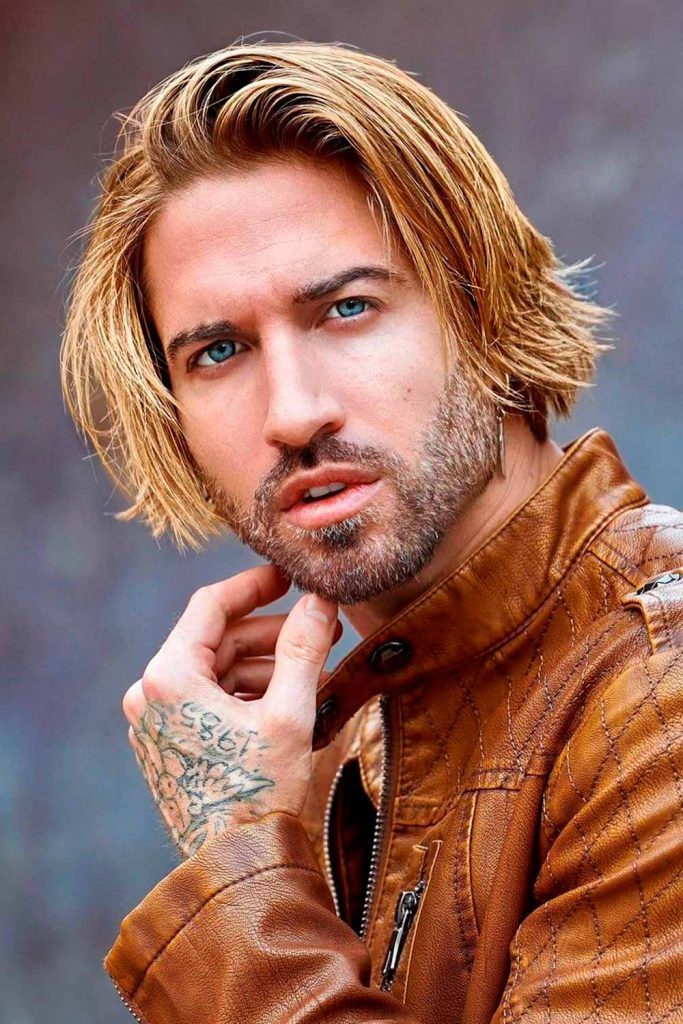 Cool Rating: 6.5/10
Amount of Care taken to maintain Bro Flow throughout the day: Low
Suggested face shapes: Oval
Most Popular Summer Hairstyles for Men of Wavy Hair
1.Wavy Regulation Cut
Cool Rating: 7.5/10
Amount of Care taken to maintain Wavy Regulation throughout the day: Low
Suggested face shapes: Oblong, Oval
2. Less Chopped High Volume Hair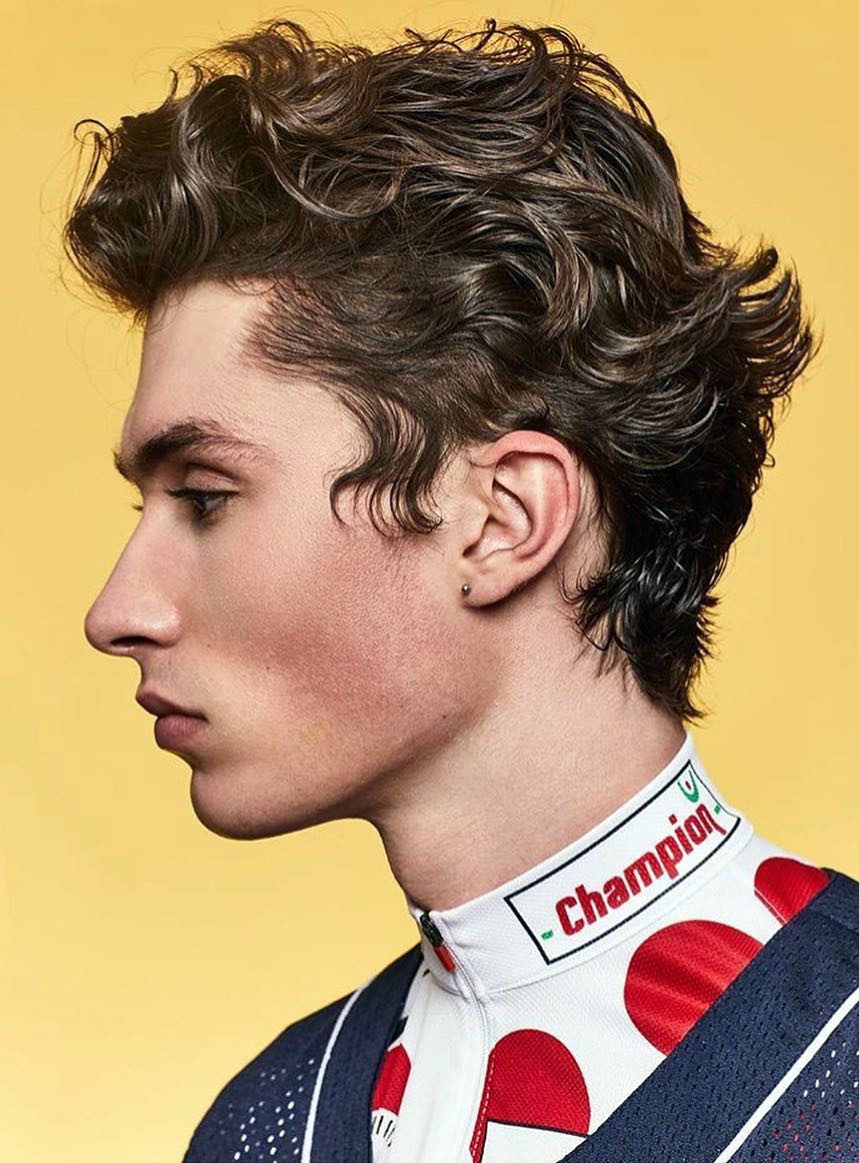 Cool Rating: 8.5/10
Amount of Care taken to maintain Less Chopped High Volume Hair throughout the day: Low
Suggested face shapes: Oblong, Triangular, Round
3. Wavy Textured Burst Fade
Cool Rating: 10/10
Amount of Care taken to maintain Wavy Textured Burst Fade throughout the day: High
Suggested face shapes: Diamond, Square
4. Drop Faded with Messy Top
Cool Rating: 9/10
Amount of Care taken to maintain Drop Faded with Messy Top throughout the day: Moderate
Suggested face shapes: Oblong, Triangular, Round
Fun Fact– This won the most trending hairstyles men category in 2020
5. Semi Wavy Top with Low Key Line Up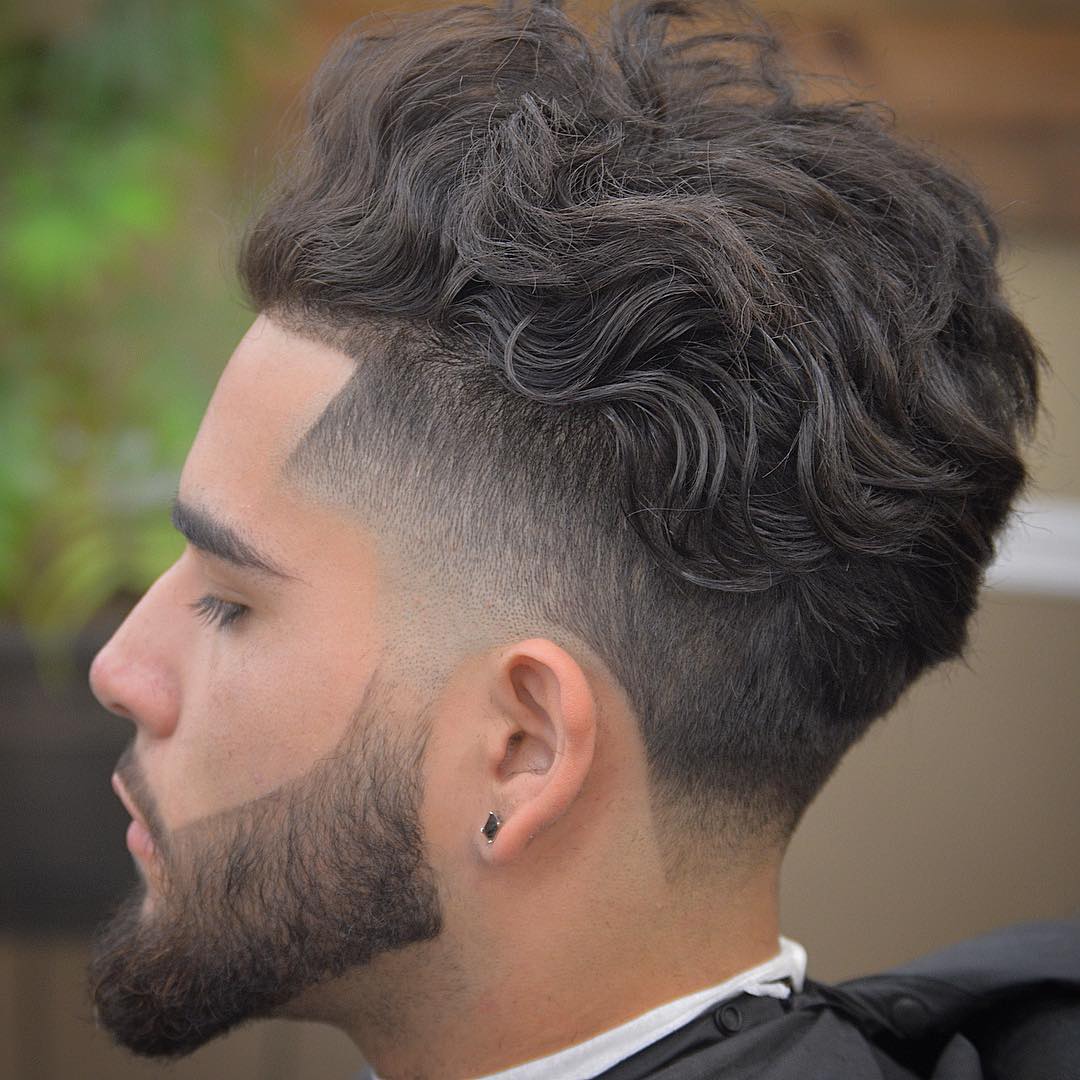 Cool Rating: 7/10
Amount of Care taken to maintain Semi Wavy Top with Low Key Line Up throughout the day: low
Suggested face shapes : Triangular, Round
Most Popular Summer Hairstyles for Men with Curly Hair
1. Curly Man Bun
Cool Rating: 8.5/10
Amount of Care taken to maintain Curly Man Bun throughout the day: Low
Suggested face shapes: Oblong, Oval
2. Curly Drop Fade
Cool Rating: 9/10
Amount of Care taken to maintain Curls Drop Fade throughout the day: Low
Suggested face shapes : Triangular, Round
3. Long Messy Curls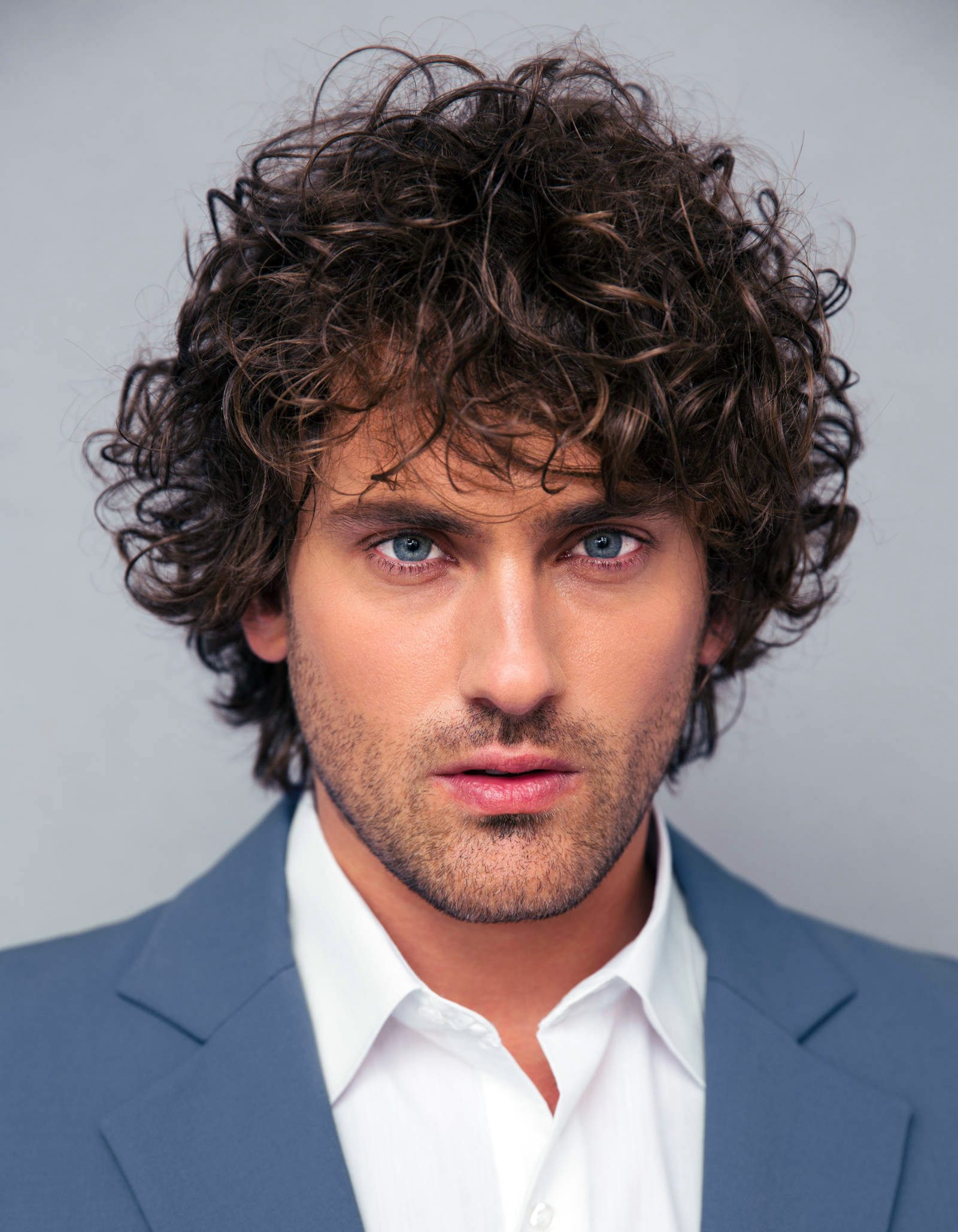 Cool Rating: 8.5/10
Amount of Care taken to maintain Long Messy Curls throughout the day: Moderate
Suggested face shapes: Oblong, Oval
4. Curls Faded Undercut
Cool Rating: 8.5/10
Amount of Care taken to maintain Curls Faded Undercut throughout the day: High
Suggested face shapes: Oval
5. Longer Curls
Cool Rating: 7/10
Amount of Care taken to maintain Longer Curls throughout the day Moderate
Suggested face shapes: Oblong
Most Popular Summer Hairstyles for Men with Coily Hair
1. Classic Short Haircut For Coily Hair
Cool Rating: 7.5/10
Amount of Care taken to maintain Classic short throughout the day: Low
Suggested face shapes: Diamond, Square, Triangular, Round
2. Low Fade Haircuts For Short Coily Hair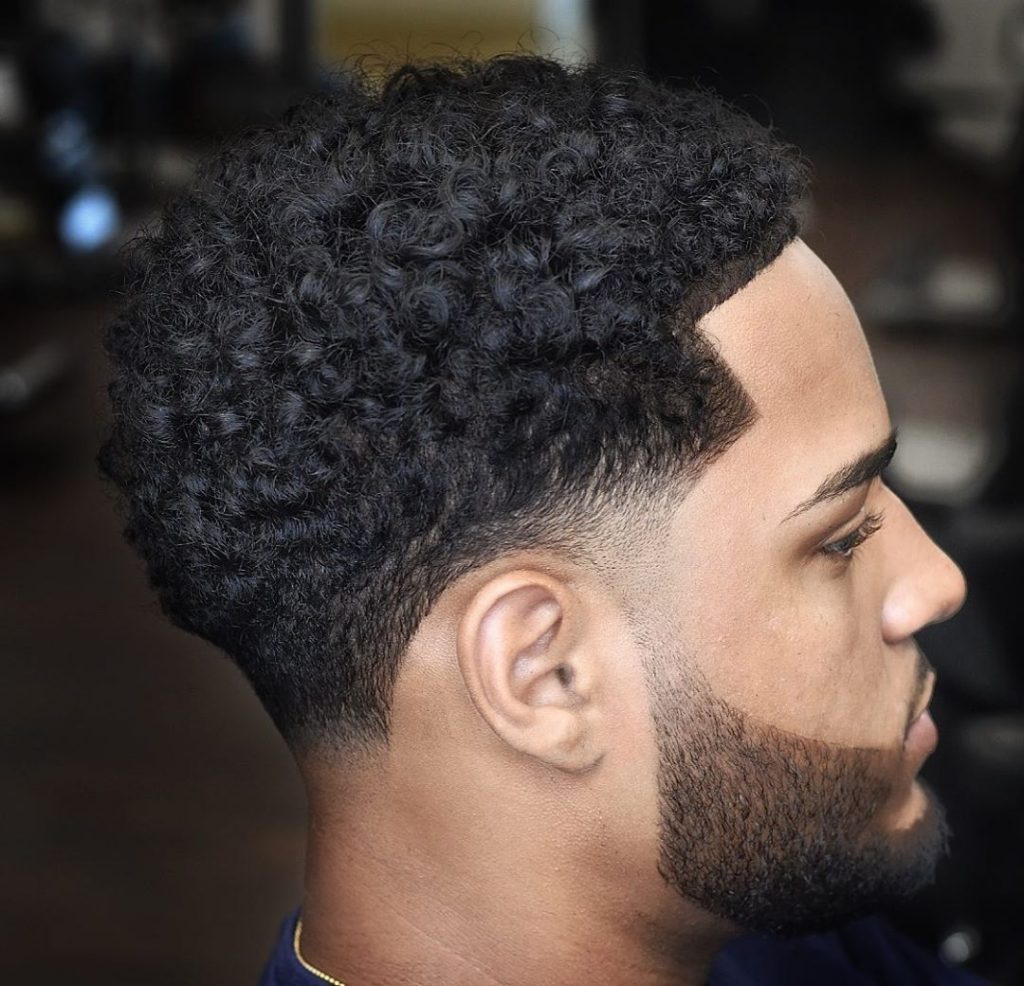 Cool Rating: 7.5/10
Amount of Care taken to maintain Low Fade throughout the day: Low
Suggested face shapes: Diamond, Square
3. Temple Fade + Short Coily Haircut
Cool Rating: 8/10
Amount of Care taken to maintain Temple Fade + Short Curly throughout the day: Moderate
Suggested face shapes: Oblong, Oval, Triangular, Round
4.Coily Fringe Style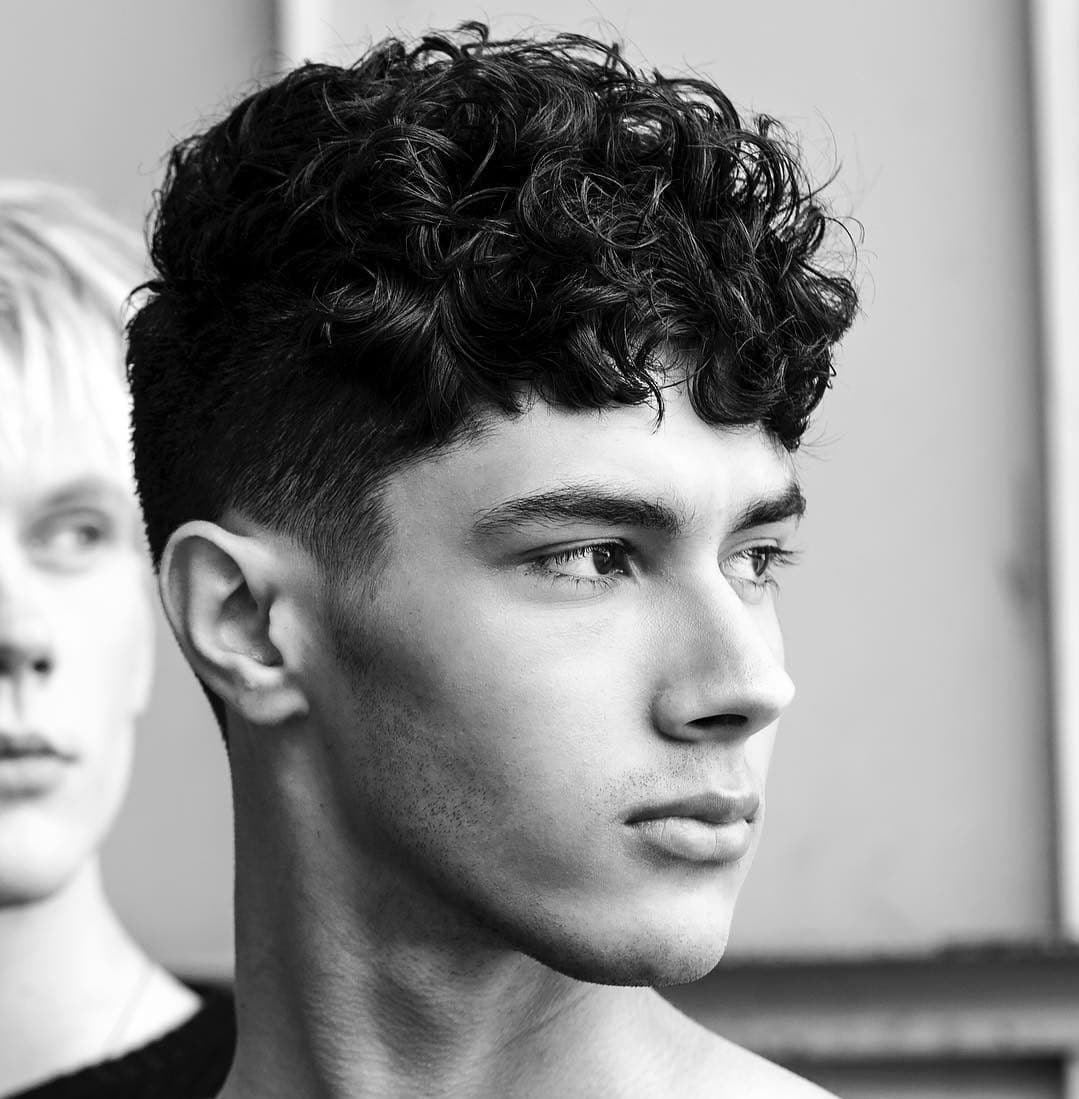 Cool Rating: 7/10
Amount of Care taken to maintain Curly Fringe throughout the day: Moderate
Suggested face shapes: Oval, Triangular, Round
5.Cool Pompadour Haircut For Short Coily Hair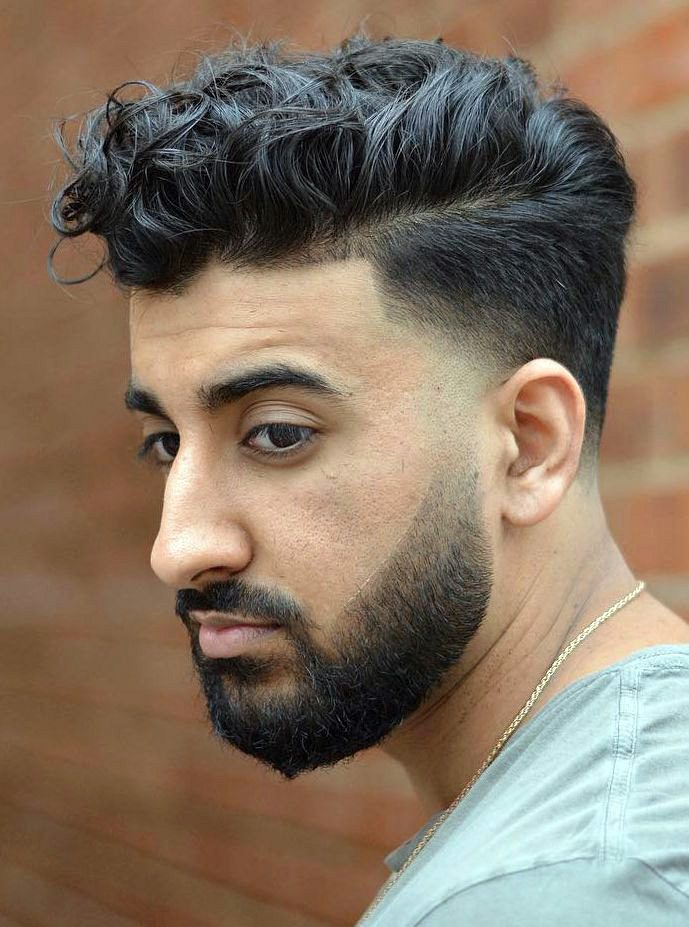 Cool Rating: 8/10
Amount of Care taken to maintain Cool Pompadour throughout the day: Low
Suggested face shapes : Heart, Diamond, Square
Final Thoughts on Best Summer Hairstyles for Men
In the fashion world, trends keep changing. To remain visible in this world one has to not just take care of their clothing but also their complete get-up. From head to toe, a person should have his own style statement, which will distinguish him in-crowd. The hairstyle, chosen properly as per face shape and hair quality can put you on a higher pedestal. So, to conclude make yourself trendy and stylish by choosing from this comprehensive guide of summer hairstyles for men