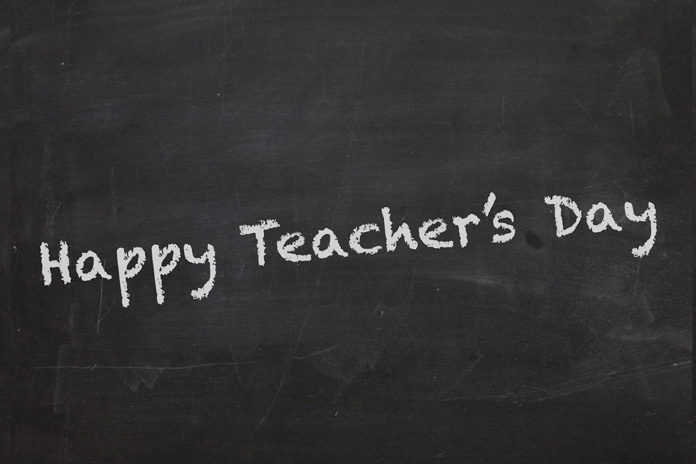 Teachers Day – Teaching is the one profession that creates all other professions.
The importance of teachers in an individual's life cannot be underestimated. Teachers play a significant role in the shaping of an individual. Once a person crosses the age of 3-5 years, teachers cast a prominent influence on the development of his personality and character.
Related Event: Ganesh Chaturthi.
Particularly in Indian tradition, teachers are given the highest place of reverence and respect. In fact, Indian culture and tradition have considered teachers greater in position and respect than even parents and God.
The history of India is full of examples of exemplary teachers who have changed the course of history by their teachings. Be it the legendary lesson of The Bhagavad Gita by Lord Krishna to Arjuna in Kurukshetra or the teachings of Buddha, India has witnessed a plethora of excellent teachers.
Teachers are not only responsible for teaching course curriculum to children but also for inspiring and motivating them to rise above their potential and achieve greater things in life. To celebrate the role of teachers and pay respect to them, people celebrate Teachers Day all over the world.
When is teachers day
All around the world, Teacher;s Day is celebrated on different days according to particular traditions and customs of the country. In India, people celebrate Teachers Day on 5th September every year. It is the birth anniversary of the second president of the country, Dr. Sarvapalli Radhakrishnan
Dr. Radhakrishnan was one of the most modern academicians and philosophers of India. He was a known proponent of the classic Hindu philosophy of Advaita Vedanta.
He popularly reinterpreted the philosophy to give it a contemporary touch. He actively propagated Hinduism and its teachings both in India and the US. In fact, he was also known as the "bridge builder between India and the West. " He served as the first Vice-President of India with a tenure of 10 years from 1952 to 1962. Later, he served as the second president of India from 1962 to 1967.
He considered teaching as the noblest profession and gave high regard to the importance of teachers. He believed that "teachers should be the best minds in the country." After becoming the President, many of his students approached him for his permission to celebrate his birthday on September 5. However, he politely replied,
"Instead of celebrating my birthday separately, it would be my proud privilege if September 5 is observed as Teachers' Day. "
Since that day, September 5 came to be known as Teachers India in India where every year on this day, people celebrate Teachers Day to pay their respects to teachers in their lives. Schools all over the country celebrate this day with much enthusiasm where they give awards and recognize the efforts of teachers in their schools.
In many schools, teachers engage in various fun filled activities and competitions while the students cheer their favorite teachers. These activities range from different sports activities, funny race events, eating contests, or singing competitions (Antakshari).
On the occasion of Teachers Day, Many senior students take on the responsibility of teachers to teach their junior classes and to maintain discipline in the school. It is on this day many students realize how tough and challenging is the role of teachers in schools.
Increasing relevance of Teachers day in India
Today India is witnessing a dire need of teachers, or one should say good and great teachers. With the increasing commercialization of education in the country, never before has been the need of brilliant minds in the teaching profession higher than today.
People no longer see teaching as a noble profession or as a career path. Most teachers in government schools are at the very least mediocre in nature and can hardly inspire the future generation with their ideas. With the rise of private coaching centers focused solely on clearing exams, the role of a teacher has been dangerously declining in the country except few.
That is why it is even more important to celebrate the recognitions of exemplary teachers on the occasion of Teachers Day. It makes us realize the importance of great teachers who have played a much more significant role in our lives rather than just helping us understand course content in books.
We are sure that there are teachers in your lives who have inspired you and motivated you to rise above the challenges and realize your real potential. They have done more than just to teach you books and help you clear exams.
Let's celebrate this Teachers Day with a look at some of the most inspiring quotes on teachers:
Teachers day quotes
"It is the supreme art of the teacher to awaken joy in creative expression and knowledge." – Albert Einstein.
"The whole art of teaching is only the art of awakening the natural curiosity of young minds for the purpose of satisfying it afterward." Anatole France.
"The mediocre teacher tells. The good teacher explains. The superior teacher demonstrates. The great teacher inspires." – William Arthur Ward.
"The dream begins with a teacher who believes in you, who tugs and pushes and leads you to the next plateau, sometimes poking you with a sharp stick called truth." – Dan Rather.
"A teacher who can arouse a feeling for one single good action, for one single good poem, accomplishes more than he who fills our memory with rows and rows of natural objects, classified with name and form." – Johann Wolfgang von Goethe.

"Teachers, I believe, are the most responsible and important members of society because their professional efforts affect the fate of the earth." – Helen Caldicott.
"There are two kinds of teachers: the kind that fills you with so much quail shot that you can't move, and the kind that just gives you a little prod behind and you jump to the skies." – Robert Frost.
You can use these quotes while sending teachers day wishes and teachers day messages to your favorite teachers. While you are forever grateful to your teachers, Teachers Day is one day where you can show your love and respect to your best teachers which they can remember always.
You can also use some creative gifting ideas on this Teachers Day.
Teachers Day Gifting Ideas
You never realize the true importance of teachers in your life until you move out of your schools and colleges and miss their regular guidance and teachings in the real world. Teachers play a crucial role in shaping your personality and character in early years.
Honestly speaking, a one day can never be enough to pay back your teachers but Teachers Day surely allows you to take a time to express your gratitude to teachers who have had a maximum influence on your life. These thoughtful and creative Teachers Day gifting ideas can surely help you in
1. Hand Written Thank You Letter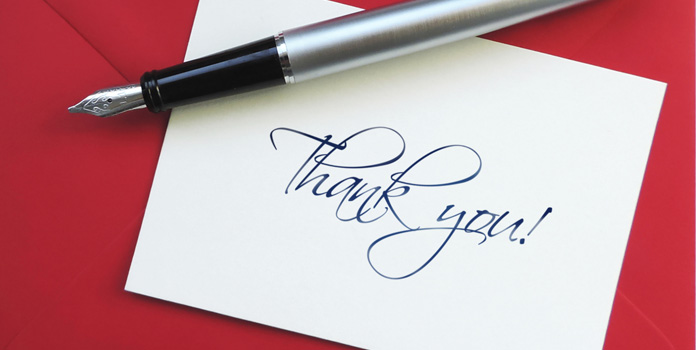 Some teachers only teach the course material and help you pass the exam. Then some teachers indirectly teach you about life and help you pass in this most important exam. These teachers challenge you to come out of comfort zone and help you discover your potential.
We are sure that you must have got teachers like that in your life as well. And there is no better way to thank them than a handwritten Thank you letter on this teachers day. his will be one of the best teachers gifting ideas which you will ever find anywhere.
A letter describing your personal feelings and emotions about how that teacher helped you in life is the best teachers day gift possible. So, what are you waiting for! Pick up the pen and start pouring your heart out on the paper!
2. Surprise Them with a Personal Visit
This is one is for those who are no longer in schools and colleges and have not met their favorite teachers personally for an extended period. Nothing will make your teacher happier than a surprise visit from you. They will be elated to meet you after such a long time and see your progress in life. You can also plan a visit with your school gang together to double the fun and relive your school or college memories on this Teachers Day. This particular teachers day gift is sure to bring smiles on the faces of your old teachers.
3. Books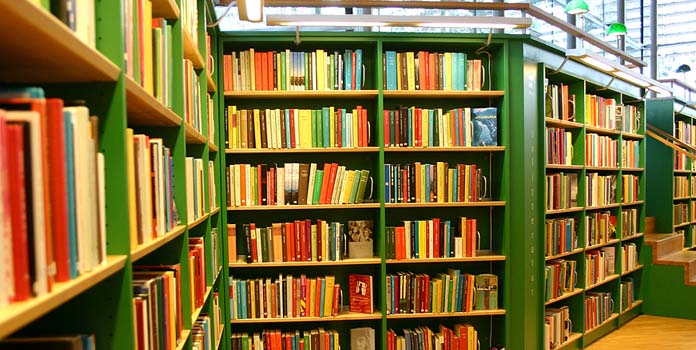 What a better way to treat your teachers with their favorite books on this Teachers Day! They have recommended you books for all their lives, and it is time for you to pay them back! Jokes apart, you know that some of the best teachers in the world love and adore books.
Moreover, if they receive a book from their favorite students, the joy of reading becomes double. You can gift any book of your personal choice, or you can find a book suited to the liking of your teacher if you know about it.
4. Greeting Cards for Teachers Day
Greeting Cards are the evergreen ways of expressing your feelings to anybody. A teachers day greetings card is an ideal and comfortable way to express your feelings to your favorite teacher on the occasion of teachers day. You can even find many beautiful Teachers Day cards quite quickly.
To bring a more personal touch to your message, you can also make a handmade greetings card for your teachers and give them. Nothing happier for a teacher than receiving something from their students which they have done personally for them.
Along with a greeting card, you can also add an assortment of chocolates or cookies to bring a smile on their faces.
5. Photo Frame with Old Pictures
It is time for you to scout your old photo albums or look into your old Facebook feeds to search for those golden moments with your teachers. You will surely find some pictures of you along with teachers from the school time during the farewell party or annual functions. You can also use a picture with your teacher from your junior classes. Frame these photos in a beautiful photo frame and use it as a Teachers Day gift. Your teachers will be speechless on receiving this bouquet of memories from you.
6. Personalized Wall Clock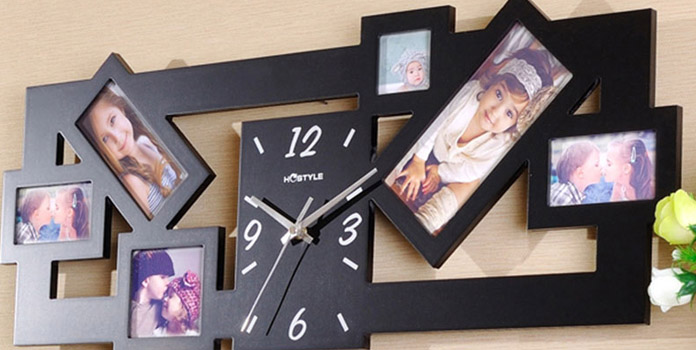 Time flies fast and in no time, you realize that you are out of school, and your teachers will not be there forever with you to guide you in life. However, you will surely be grateful to your teachers for spending the valuable amount of time in carving out your character.
Show your gratitude towards your teachers by gifting them personalized wall clocks. You can easily find a set of beautiful wall clocks which can be customized through the addition of pictures or quotes. You can customize the clock by using old photos or teachers day quotes which will remind your teachers of you whenever they look at the time.
7. Coffee Mug with Quote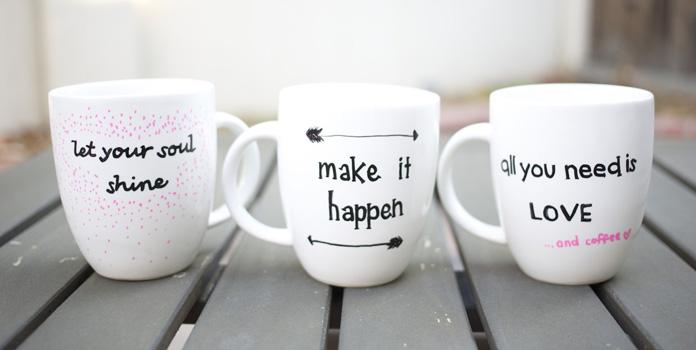 We know that may sound a bit cliche' to you, but we are sure that this is one of the most compelling Teachers Day gifting ideas. Particularly, if you have a favorite teacher of English literature, he/she will surely love this Teachers Day gift.
In place of the coffee mug, you can also use a pen stand or any other table accessory with a quote which signifies the relationship between a teacher and student. If you want, you can also place a bouquet of flowers or a collection of candies into the cup to further make your Teachers Day gift memorable.
8. Set of Fragrances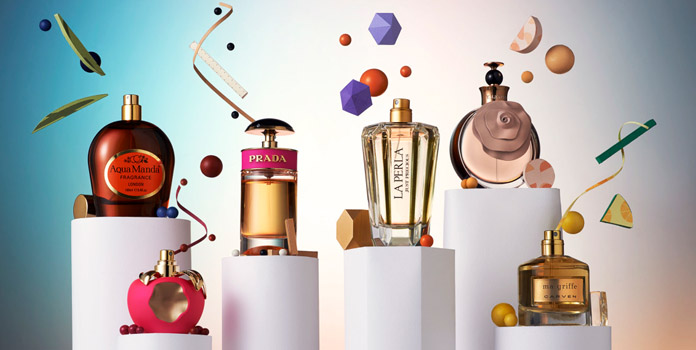 Who does not love the different varieties of smell and fragrance in the form of premium perfumes? We are sure that your teachers are going to love your thoughtfulness in selecting a useful Teachers Day gift which they can use in their daily lives.
You can select a ready-made collection of different perfumes, or you can also buy any premium brand of perfume which will enhance the personal style of your favorite teacher. Throw in a bouquet of flowers with this gift and you will make a memorable Teachers Day gift.
Which of the above Teachers Day gifting ideas is your favorite? How do you plan to celebrate Teachers Day on September 5 this year? What are you planning to gift your teachers on the occasion of Teachers Day 2016? Share with us in the comments below.