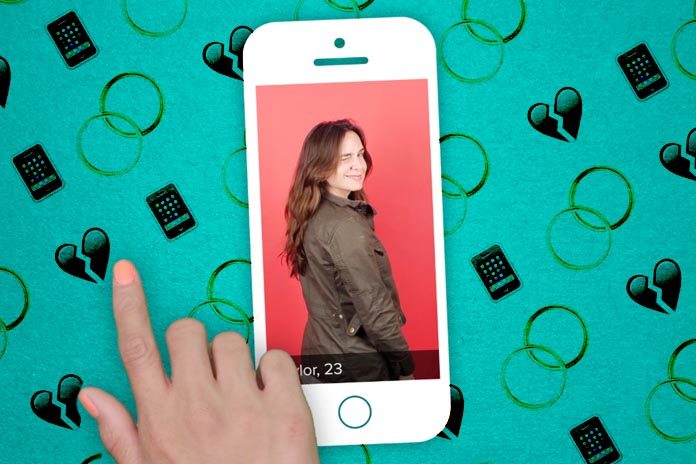 Benefits of Online Dating Apps – Have you ever stopped to think that there are many benefits of online dating apps other than dating of course? Honestly, dating apps may not be a perfect way to find your life partner or a relationship partner. There are both advantages and disadvantages of online dating. You may already be thinking of quitting these apps due to online dating dangers.
Related: 8 Obvious Reasons Why Online Dating Is Huge Waste of Your Time
However, read this article to the end and see if you can discover some of the most unusual advantages of online dating apps. You may have never thought of such ingenious positives of online dating before, and they will totally change your perception of these platforms.
1. Meet Like-Minded People
This can be one of the best benefits of online dating apps. These apps are mainly made on special algorithms to detect people with similar interests and likes.
While that may not be an excellent idea to find a suitable match for life, you can surely discover many individuals who have same hobbies and past time activities on these apps. It is a fantastic idea to bond with people whom you would not have met otherwise in real life.
2. Secret Market Research Opportunity
A large number of people on these dating websites and applications are from an age group between 18-30 years. This particular age segment is also the most widely targeted segment of maximum products and services of modern business organizations. You can discover many insights about your target audience through their behavior, personal likes, and preferences on these apps.
3. Form Interest-Based Groups
If you are a stranger in the city or starting a new hobby group, say a book club, these dating apps can prove to be an excellent medium to reach out to people. Not everyone on these apps is looking for serious relationships and most use these apps to kill time and do everything apart from meeting their potential matches.
In such cases, you can also help such people to make productive use of their time and participate in exciting group activities with you.
4. Branding and Marketing
Many brands are slowly recognizing the advantages of online dating apps and websites to spread the reach of their brands to people. Recently on Valentines Day, Dominos ran an immensely engaging and creative campaign on Tinder to attract people to their brands.
Similarly, the use of a Tinder profile for marketing the movie called Ex-Machina by its makers proved successful in creating much buzz before the release of the film. There cannot be any better benefits of online dating for branding and marketing than this one.
5. Find Travel Buddies
Travelling alone can be a rich, enthralling, and liberating experience. What makes traveling even more fun and exciting is the unknown people you meet on these journeys. Dating apps can prove to be a valuable resource in exotic locations where there are either very few people or many individuals nearby your location.
These apps will ensure that you discover a compatible travel buddy who can make your entire journey memorable for a lifetime.
6. Networking
You must have heard that anybody whom you want to contact is just seven contacts away from you. Meaning that using your personal network, you can get in touch with anybody you want in the world. This is the power of networking in the global age, and there cannot be a better way to increase this power than dating apps.
There are many dating apps which allow you to get in touch with the people who are mutual friends with someone in your friend list. It is a brilliant idea to expand your current network. Dating website alone can introduce you to notable people who could prove a valuable addition to your existing network.
7. Getting Over Fear and Becoming Confident
Are you wondering what dating apps have got to do anything with confidence? Yes, they can do a lot, and this might be one of the most positive effects of online dating, especially if you are someone struggling with social anxiety. This is because you can quickly approach anyone on these apps, not necessarily for dating, and just carry out a normal conversation.
Although not equally effective as face to face conversation, it can still boost your confidence and help you overcome the fear of people. You can later start talking to people in person as well once you are comfortable interacting online.
It is true that there can be both pros and cons of online dating apps. But, it depends on you how you use these platforms. If you can slightly become more creative, you will find many benefits of online dating apps. So, once you make sure of preventing online dating dangers, you can easily use it with many positive effects.
Also Read: This Is How We Love Now