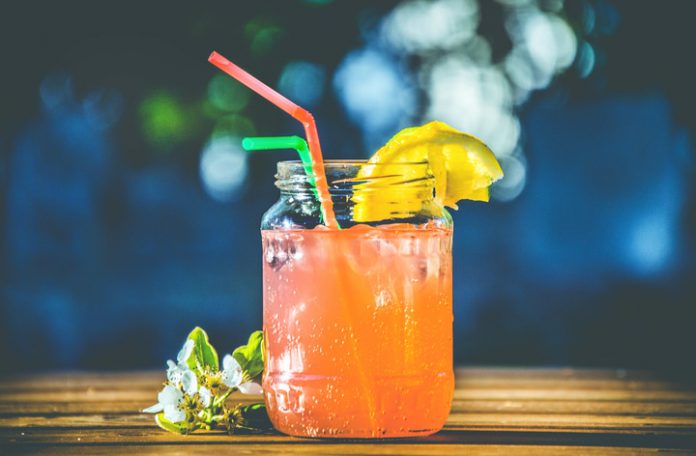 Summer is the season of mangoes and watermelons. We all enjoy a wide variety of different cool drinks to tackle the heat. These drinks not only help in keeping us cool but are also highly beneficial for our health. That's why we should have cool drinks for summer.
Here is the list of Best Summer Drinks with Desi Touch :
Aam Panna
Jaljeera
Sattu Sharbat
Buttermilk (Chaas)
Panjabi Lassi
Barley Water
Nimbu Paani 
Watermelon juice
Aam Panna – Refreshing Drinks For Summer
A complete lip-smoky drink, which is popular in Maharashtra. This drink not only keeps you fresh but also keeps you energized on sunny days. Here is the wonderful recipe for Mango Panna, which you will love to taste every day.
Ingredients Of Aam Panna
500 gm green mangoes
2 tsp salt
1/2 cup sugar
2 tsp kala namak (black rock salt)
1 1/2 tsp roasted and powdered cumin seeds
2 tbsp finely chopped mint leaves
2 cups water
How To Make Aam Panna
Boil the mangoes until they become soft on the inside, and the skin colour deteriorates. When it is cool enough to handle, remove the skin and squeeze the pulp from the mango. Mix all the ingredients, mix and add 2 cups of water. Pour some ice in the glass and pour Panna over it.
Note: You can Make Some refreshing cocktails with Aam Panna like Aam Panna Vodka, Green Mango Mojito. These could be your best summer cocktails.
Related- Healthy Drinks.
Jaljeera– Indian Flavored lemonade
Jaljeera made using cumin and water. Drink an iced glass of Jaljeera and endure the summer as before. Here is a recipe of iced Jaljeera that you will like to eat every day.
Ingredients Of Iced Jaljeera
125 Gram Tamarind pulp
3 Tbsp Mint leaves
1/2 tsp ground cumin
3/4 tsp Ground cumin, roasted
50 Gram Jaggery, grated
4 tsp Black salt
1 Tbsp Ginger salt (gourmet flavoured salt), grated
3-4 Tbsp Lemon juice
A pinch of Chilli powder (Kashmiri Mirch)
1/2 tsp Garam masala
1/2 Litre Water
How To Make Jaljeera
For the Jalajeera, add all the ingredients to a food processor and mix it. Chill overnight. Then strain and freeze it. Garnish the drink with boondis, mint and serve.
Sattu Sharbat -Netural Health Drink for Summer
What's better than bringing homegrown summer drinks to your rescue? This drink keeps the body cool even during sunny days. It made with sattu flour, sugar and water; This is all that is needed. It is not only refreshing but also healthy.
It is famous all over the country and has its variations in states like Punjab, Madhya Pradesh and Uttar Pradesh. Once popular as rural gentrification, the sattu cooler eventually attracted the attention of the urban population. Sattu is the perfect drink for all summers. Here is a fresh recipe of Sattu Sorbet which you will definitely like
Ingredients Of Sattu Cooler
50 gms sattu powder
15 gms sugar
10 ml lemon juice
100 ml water
5-6 Ice cubes
2-3 gms cumin powder, roasted
How To Make Sattu Cooler
Take a pot and add water and Mix sattu powder, sugar and fresh lemon juice in water. Stir continuously to mix the ingredients properly. Take a big glass and pour this mixture slightly below the rim. Now pour some ice cubes in it to cool the drink. Add a pinch of roasted cumin powder. This will enhance the taste of your soothing Sattu drink.
Buttermilk (Chaas)– Desi Drink For Summer
Buttermilk or popularly known as Chaas. It is a yoghurt based drink that is undoubtedly an Indian favourite. Buttermilk is superb for digestion, and the addition of spices like cumin only enhances its benefits.
Chaas can be found in almost every place in India, from small eateries to five-star hotels in its various avatars. And despite being a summer favourite, it is popular all weather seasons. Here is refreshing Pudina Masala Chaas, which you will surely like.
Ingredients Of Pudina Masala Chaas
2 cups plain curd
Two bunches of mint leaves, coarsely chopped
1/2 green chilli, chopped
A bunch of coriander leaves, chopped
1/2 tsp cumin seeds, dry roasted 
1 tsp rock salt or black salt
Salt to taste
How To Make Pudina Masala Chaas
Mix all the ingredients, without adding water to the curd. Using a blender (or a hand churn), mix the mixture well. You can do this in a food processor (using a whipping blade) even at low speeds.
In a large pot, pour the mixture and add 2 cups of cold water and mix it well. Serve until it cools down. However, let the set chase for at least 20 minutes. You can sprinkle some chaat masala on top before serving, and garnish with coriander.
Punjabi Lassi– Royal Drink for Summer
There is no Better Summer Drink than famous "Punjab di Lassi". This smooth and creamy yoghurt based refreshment is considered to be an amazing summer drink. The best part is, you can easily create your own variations, Like classics mint Lassi, fruits lassi and more. Here is the recipe for classic Punjabi lassi.
Ingredients Of Classic Panjabi Lassi
750 gms yoghurt
50 gms ice cubes
Salt or sugar
200 ml water
How To Make Classic Panjabi Lassi
Crush the ice cubes in a blender. Add yoghurt, water, salt or sugar. Blend for about 1 minute. Serve cold. If you are making a salty lassi then you can add spices like roasted cumin and black salted and as desired
Nimbu Paani – Netural Energy Drink For Summer
Why remember the most after summer drinks or mocktails, our lime water or lemonade? A quick drink which is easy to make and surprisingly delicious. This drink is prepared using mint leaves, lemon, sugar, salt and water. You can also add spices like cumin, coriander powder, and black pepper. It make this drink delicious tasty. Here you must try a recipe of Nimbu Pani.
Ingredients Of Minty Nimbu Paani
1/4 cups mint leaves
2 tbsp sugar
5 tbsp lemon juiced
How To Make Minty Nimbu Paani
Take mint leaves in a bowl, add sugar and crush it well to make a paste. Take water in a glass and mix paste and lemon juice in it. stir well. Garnish with lemon roundrels.
Watermelon Juice– Nutritious drink in Summer
One of the best fruits of summer is watermelon and what is better is its juice. It is super refreshing and its hydrating properties help keep your body hydrated and refreshed. Here is the recipe
Ingredients for Watermelon Juice
2 cup watermelon (cubes)
2 tablespoon mint / pudina
1 tbsp sugar
2 tbsp lemon juice
¼ tbsp pepper powder
How To Make Watermelon Juice
First, in a blender, take 2 cups of watermelon, 2 tablespoons peppermint, 2 tablespoons lemon juice, 1 tsp chilli powder and 1 tablespoon sugar.
Blend well and enjoy fresh watermelon juice with mint.
Related- Pomegranate Juice Recipe. 
Barley Water– Super Healthy Drink for Summer
Barley water is an ancient remedy. To make this nectar all you need is a bar of barley, water, salt, honey and lemon and you are good to go. Here's the recipe for making barley water at home.
Ingredients for Barley Water
1/4 cup pearl barley
4 cups water
A pinch of salt
A drizzle of honey (optional)
A lemon rind (optional)
How To Make Barley Water
In a saucepan add water and pearl barley and bring it to a boil. Add salt and let it cook on low heat for 30 minutes. You can melt the grain a little, using a spoon. Strain it into a glass, tip into a lemon peel, and drizzle with a little honey on top. Let it cool completely and store it.
These are some amazing Drinks for Summer you can make at your home. They are easy to make and healthy drinks. With the help of These drinks you can make some fancy summer cocktails or mocktails, just explore these drinks and make your version of summer drinks. So do try and let us know.