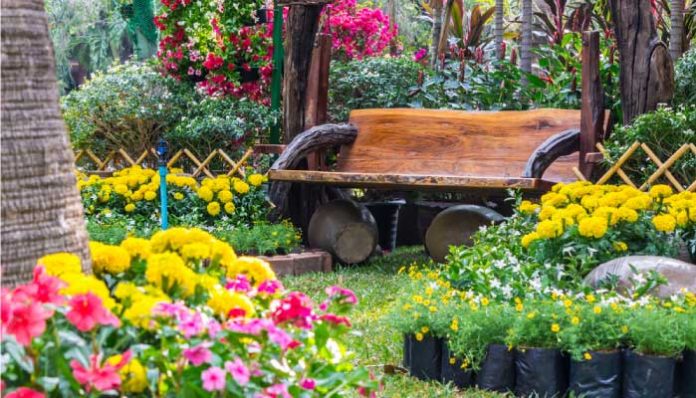 Today everyone wants their dream house in which they decorate according to their desire. Everyone wants their own house and sweet garden. I share with you the most beautiful and modern garden decoration ideas. You can decorate your garden with DIY ideas, gardening ideas, elegant stone ideas on a lower budget.
1. Brick book decoration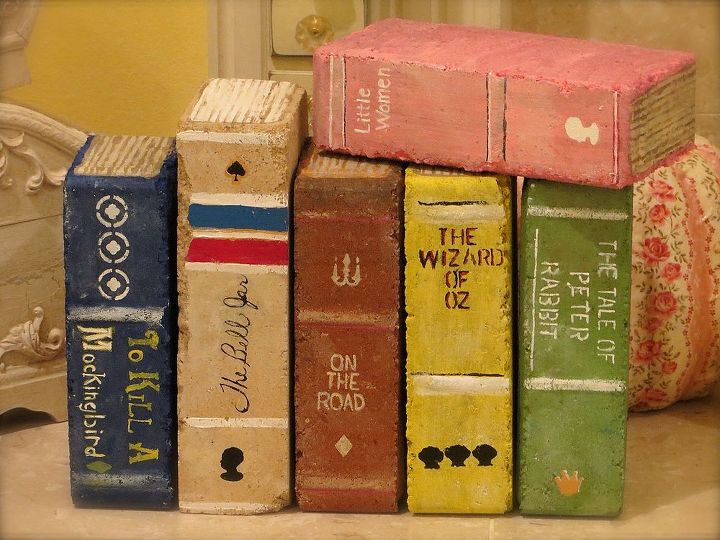 Decorate your garden with attractive bricks. Take a book size brick and decorate it like a book as shown in the image. You can write something that you love. I like the appearance of these books. View pictures of old books for ideas. You can use common bricks, watercolor, and paintbrushes. It attracts your garden.
2. Reuse plastic bottles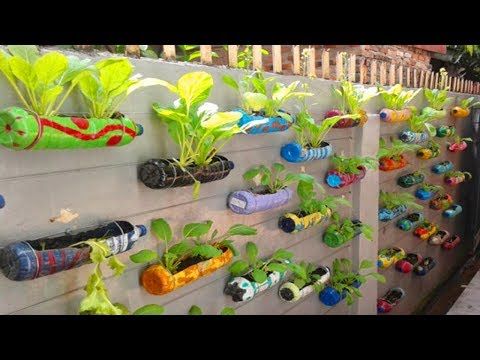 You can use plastic bottles to decorate your garden. Reuse of everything is nature's goodness. Reusing old and used objects is a great way to clean the environment. Plastic bottles are a great resource for producers in your garden. Plastic bottles can be used to grow individual herbs. This is an excellent way to utilize a waste bottle in a fancy way.
3. Decorate garden with colored stones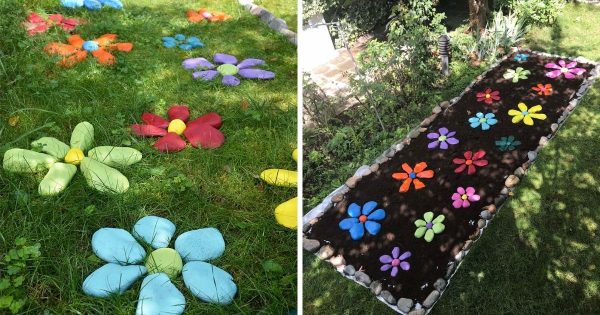 These colorful flowers are a beautiful addition to any outdoor space. Don't worry about the materials. If you live near a lake or mountains then collect some stones of the same size to make a petal. You need stones, acrylic paints, or spray paint for which you can color the stones. Decorate them in different ways. You can also make boundaries with different colors of stones. This way embellishing your garden.
4. Water fountain by stones
The fountain can cause reactions similar to watching the waves or sitting next to a mountain flow. The flow of water on the granite brings the stones to life, creating a relaxing and thoughtful environment. Create a water space and add a sense of decoration to your outdoor space brings coolness. All you need to make this is different sizes of stones and an electric motor.
5. Decorate your garden with lights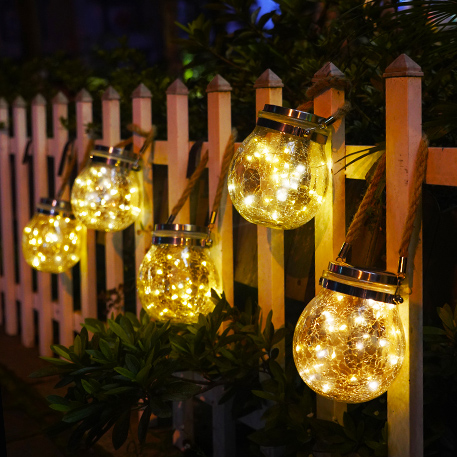 Backyard lighting ideas range from simple candlesticks or battery-powered fairy lights to high-power spotlights that can add a touch of solemnity to a luxurious garden. This stylish golden modern lantern allows your backyard to continue the look and feel of a modern home. This group of lanterns will illuminate the way to the wonders of the night sky.
6. Adorn garden stairs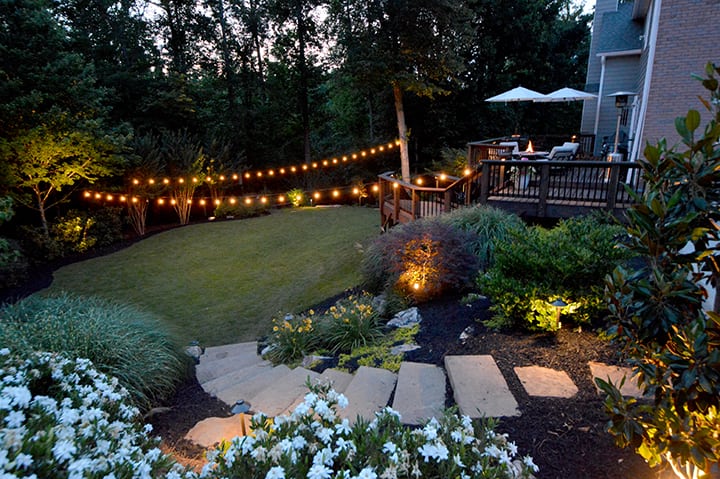 Adding DIY steps and stairs to your garden or yard is a great way to improve the outdoor landscape, whether they are completely flat or just on a slope. You can also set up lights and use them on the stairs at night, which is safe. You can also decorate with flowers that will give a classic look of stairs.
7. Decorate flower pots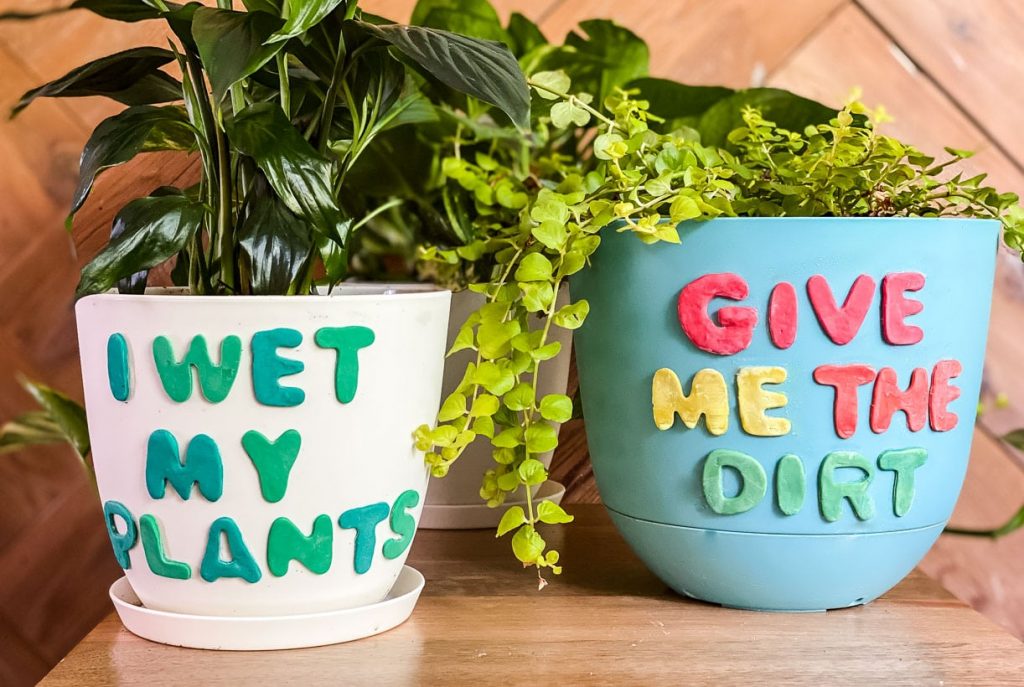 Try something different with your flowers pots. Designable pots are quite expensive in the market but if you have creativity then you can decorate pots your own. It will be a great joy. You can take the help of your family and friends to create invariance. You can take ideas from google also. Make your pots funky so that they attract in your flower garden.
8. Accent garden wall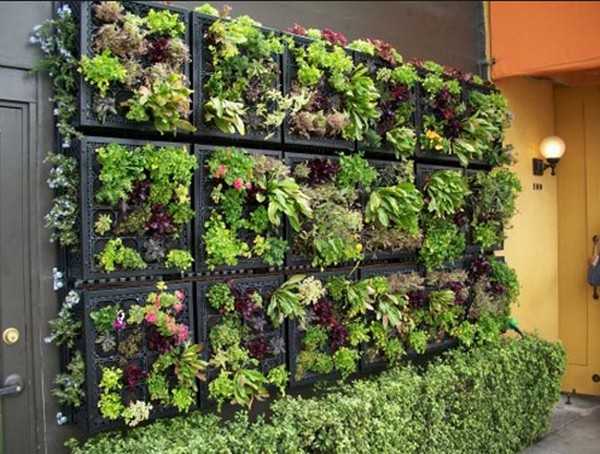 Vertical garden design is a great idea. It is ideal for wall decoration and transforming small terraces or balconies into green leisure places. The vertical garden makes the wall design look gorgeous and adds a sense of eco-friendliness.
9. Decorate with lanterns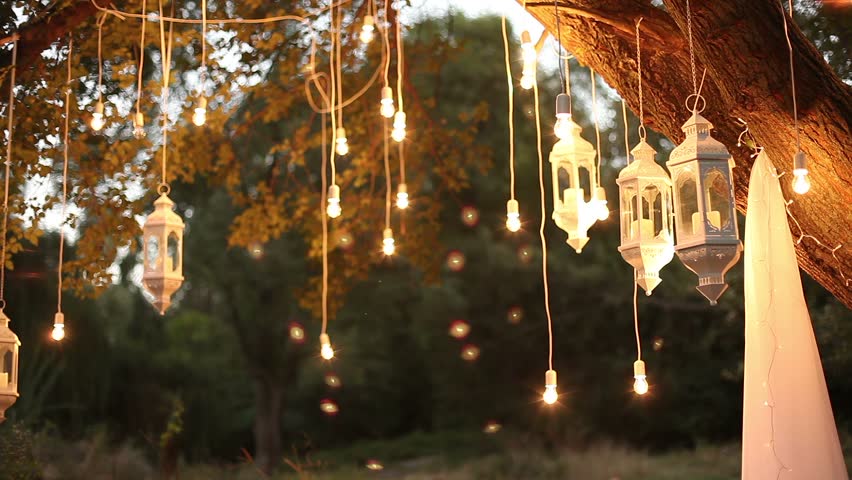 Garden lanterns provide a stylish decoration for your outdoor space in spring, summer, and beyond. Whether on the balcony, terrace, or in the garden, ambient outdoor lanterns are ideal for creating a magical atmosphere with warm light. These are the best garden decoration ideas which you can do.
10. Decorate fencing with flowers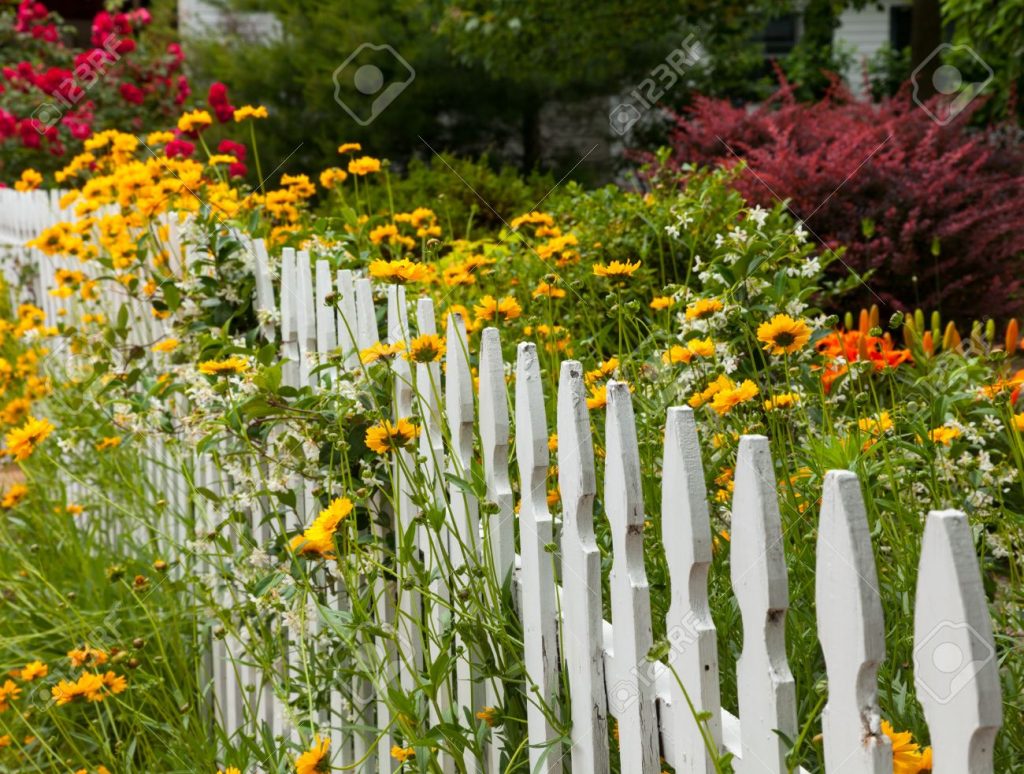 If you have an old-fashioned fence and you want to renovate it then you should try this. You can renew your fence by decorating it with flowers. Your flowers were also safe from kids and animals. If you like to work in the garden or create a heaven in your backyard, this is definitely you love.
11. Showcase plant collection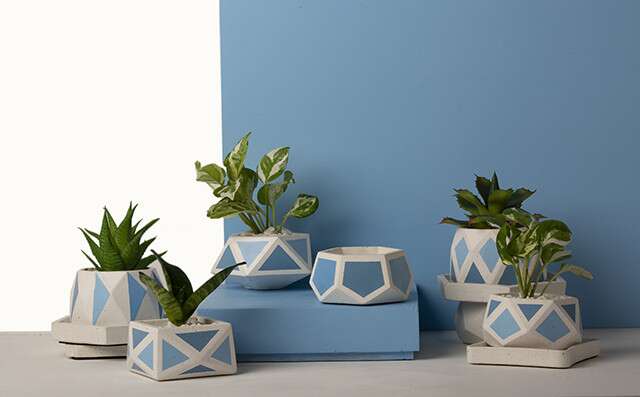 There is no wrong way to show off your plant collection, but there are definitely more creative ways to show off your green leaf baby. You can show your flowers on your desk, in your room, balcony, garden, terrace, etc. You can decorate your house with your flowers and they give excellent vibes to you.
12. Ladder flowerpot display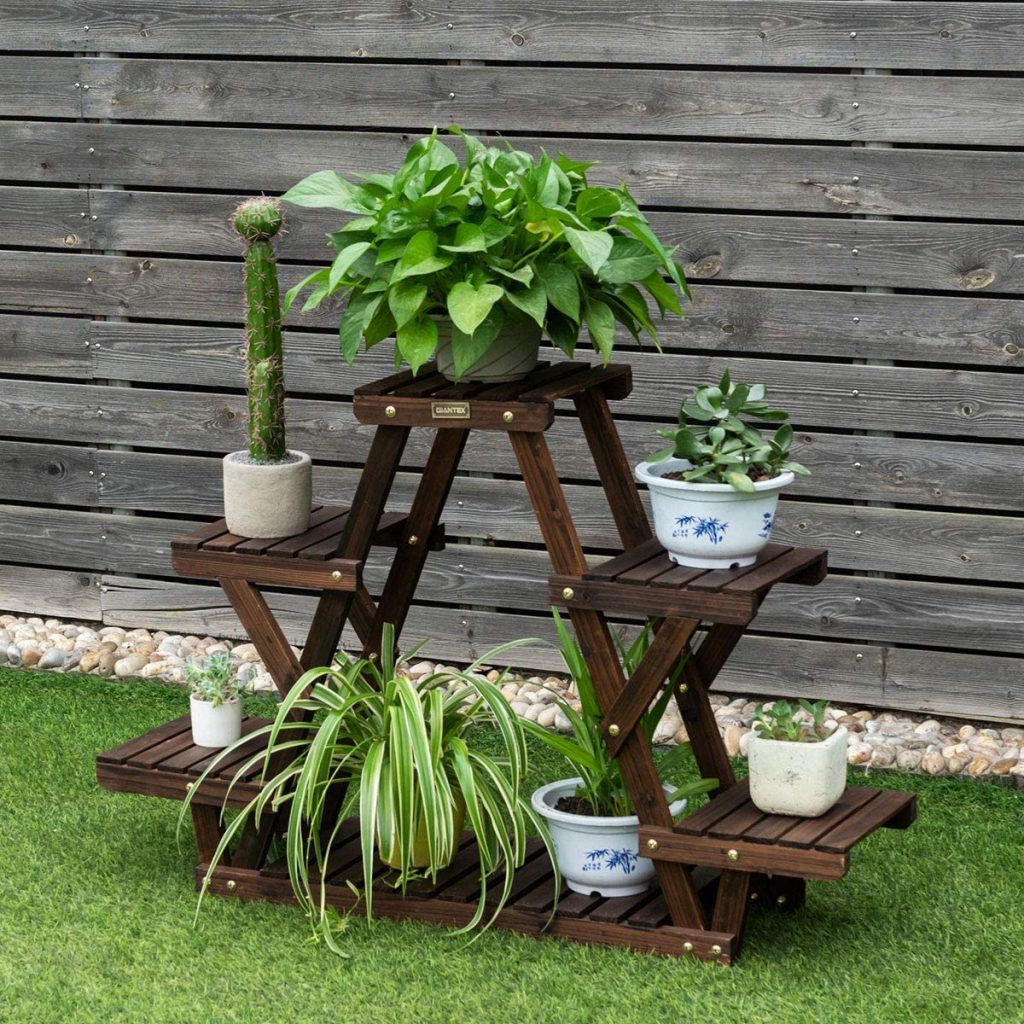 Display flowers on the ladder are also an adorning way to showcase your flowers. You can also display flowers like this (above picture). This is a fancy way to display the outdoor. Flowers also get sunlight outside. These are the best garden decoration ideas.
13. Display sculptures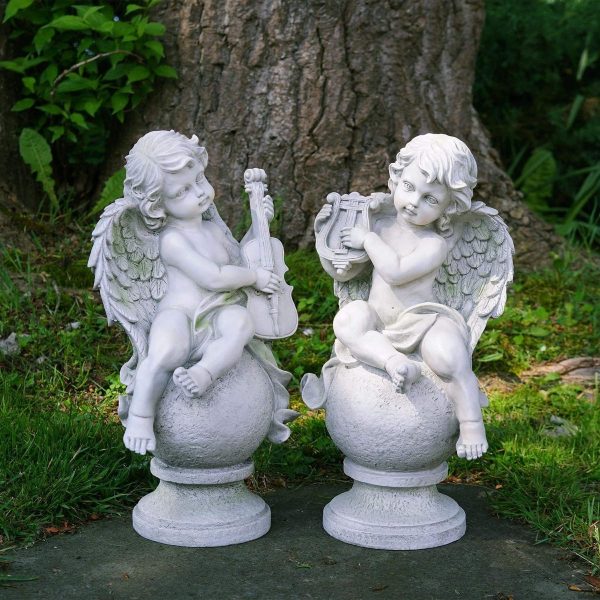 Decorating a garden with flowers, lights, stones is common, but if you want new creativity then I suggest you add ornaments to your garden. You can decorate your small garden by displaying sculptures. Consider these store-bought sculptures, decorations, and decorations as the finishing touch that truly makes your favorite outdoor space shine. In many places, you can display sculptures like in the entrance, near the water fountain, flower ladders, etc.
14. Make stone path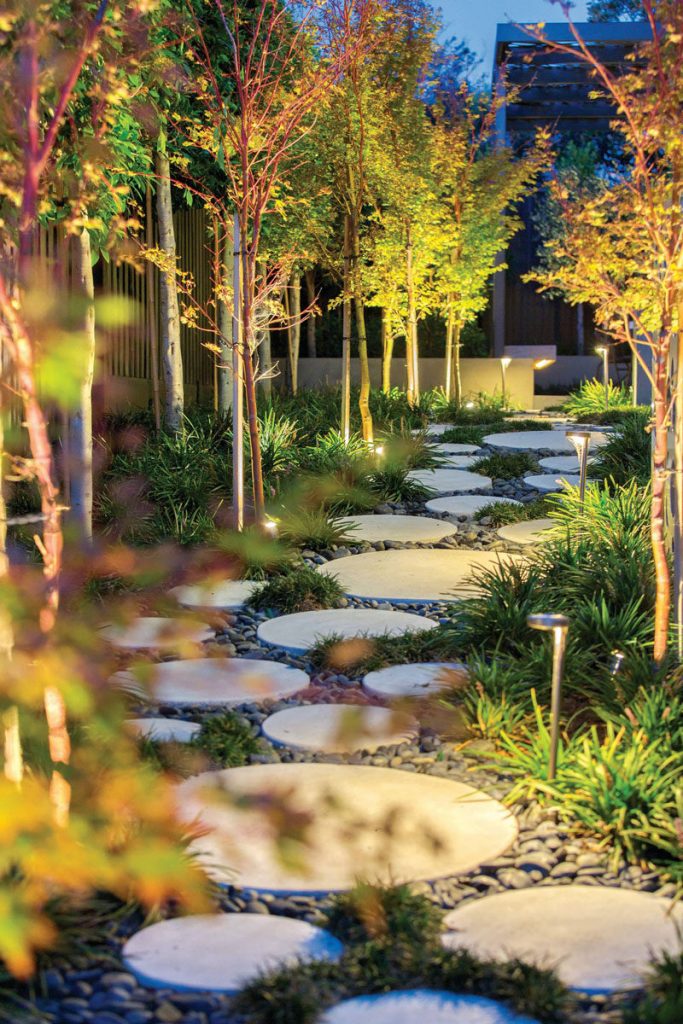 Using bricks as a paver is an easy path solution that looks great in any yard or garden. You can use flowers to create colorful finishes. Leaving space between the stones will allow green plants to grow and contribute to the natural beauty of the garden walkway. The graceful flow of this winding garden path is even more eye-catching due to its close-fitting stone configuration.
15. Elegant sitting area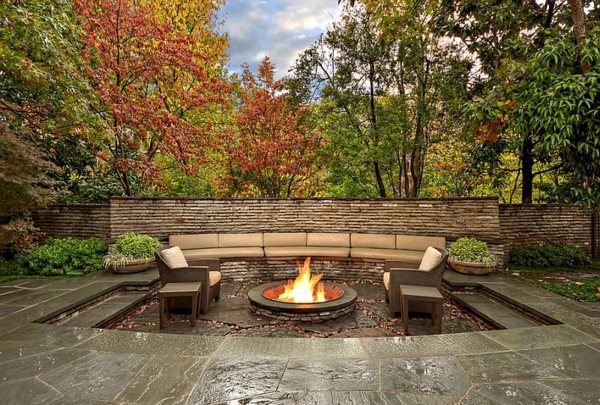 If we have an elegant garden, then we are eager to sit there and feel the beauty of nature. Then why not arrange a seating area and a fireplace in our garden. According to the space of our garden, there are many ways to arrange the seating area in the garden. If we have enough space, then we will arrange accordingly. It is a good gesture to have a living room in the garden.
I hope you like all the garden decoration ideas. When you decorate your garden, it will give you a pleasant feeling. You can have more ideas. I am happy to share ideas with you. Tell me in the comments section whether you like this or not?