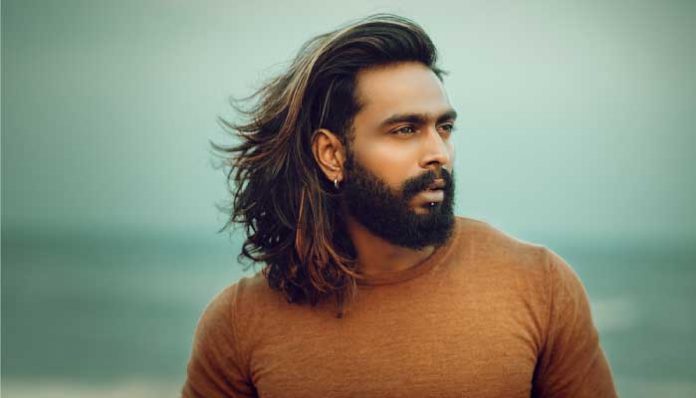 Men's long hair looks very sexy. For men, growing long hair is a greater treasure. It is difficult to see when a man curls his hair. With a decent hairstyle, it is difficult to tell whether a man's hair is long. There are many hairstyles for men. I share with you attractive long hairstyles for men, which are very catchy for everyone.
Trendy long hairstyles for men;
#1 Longer quiff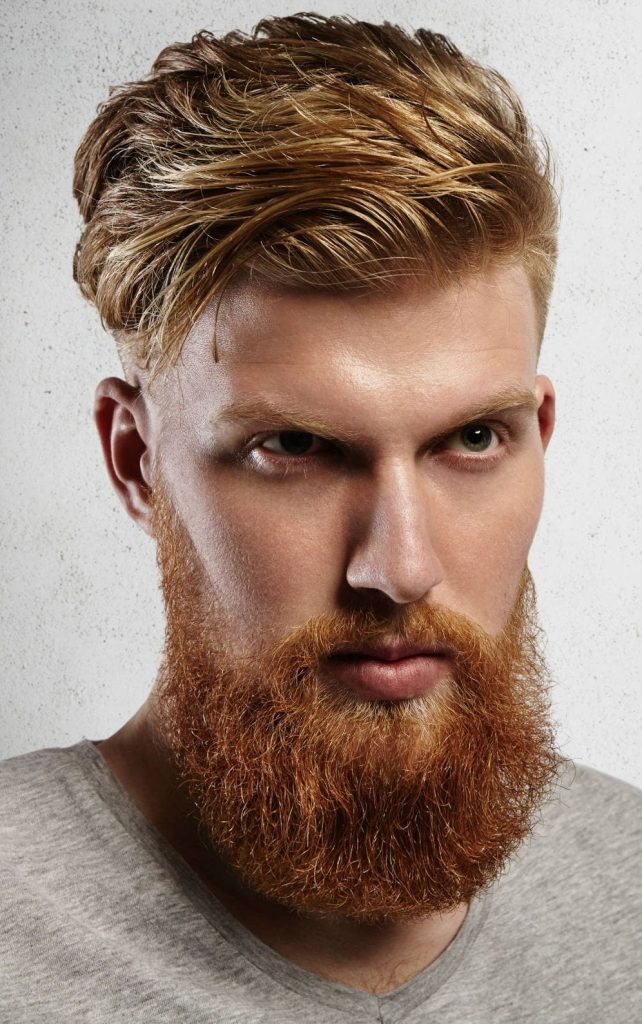 For the last few years, longer quiff hairstyles have been very popular and fashionable. If you are looking for a fashionable hairstyle, then it will be perfect for you. A long-haired quiff is suitable for any profession. There are many variations of this hairstyle, suitable for any type of face. The real difference lies in the top of the hair, the hair is combed upwards and slightly backward, which looks textured and eye-catching.
#2. Longer afro style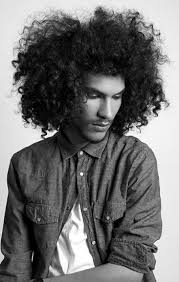 Afro hairstyle is an ancient hairstyle of men. It's unbelievable how keen you can look with just an afro hairstyle. The main advantage of Afro hairstyles is that they are suitable for any hair length. So, if your hair is of medium length, then why should you try this?
#3 Long side part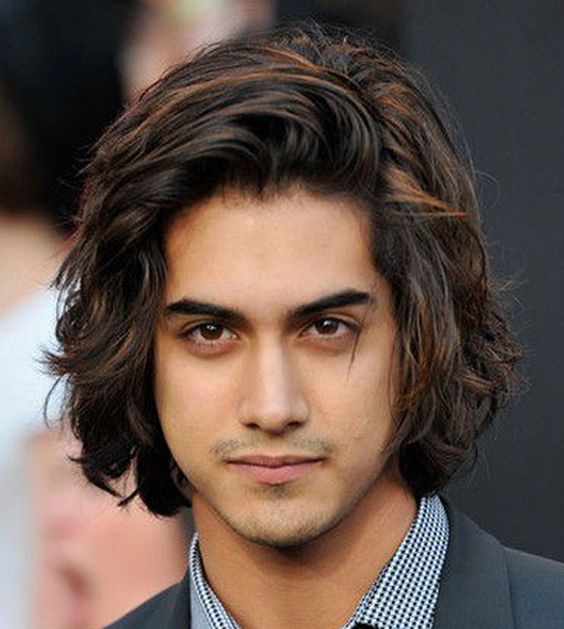 For those long and sweet locks, don't be afraid to get confused by dividing the hair. Whether you have a shoulder-length or a waist-length, you can instantly add volume by creating a deep side section. This simple change can give a touch to your overall appearance. This hairstyle is suitable for all types of faces.
#4. Slick back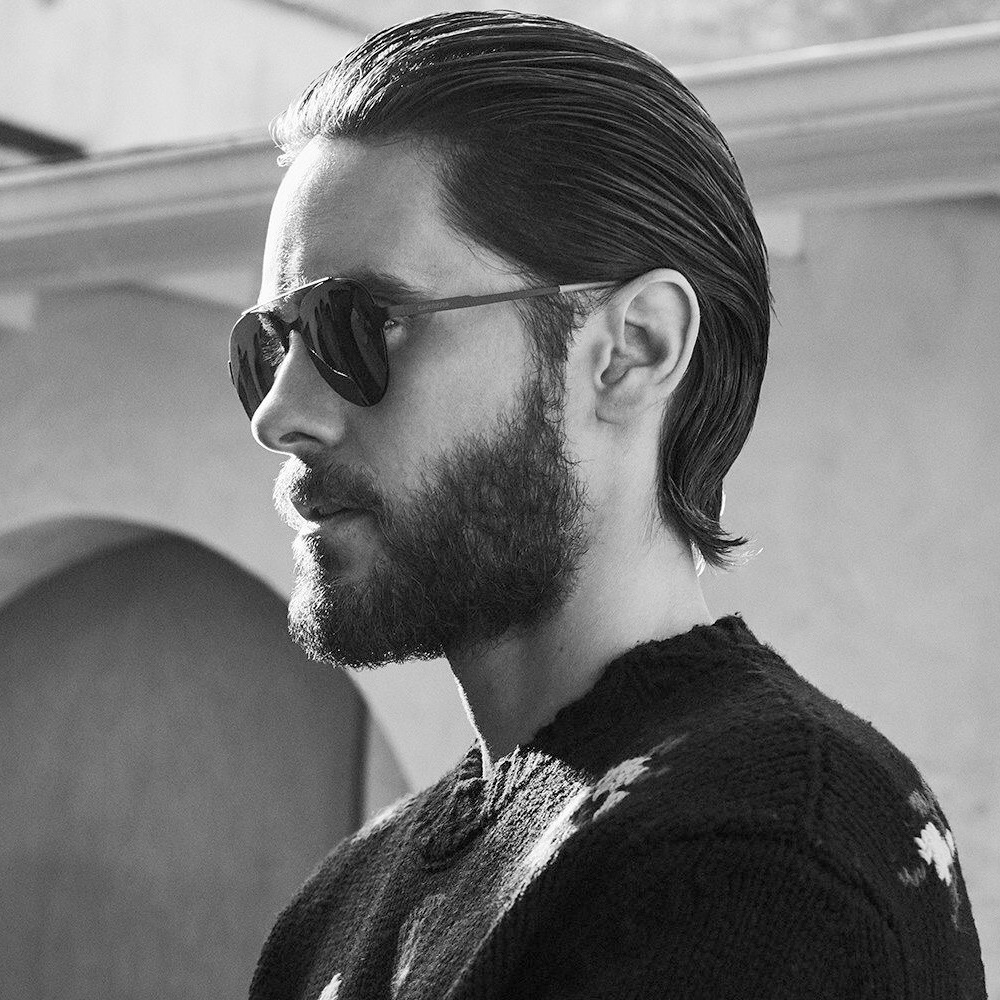 The idea of ​​combing hair back is a particularly adaptable fashion. It can be applied to various hairstyles, applicable to most hair types and face shapes. Comb your hair back as a secret recipe to match your special hairstyle. The good news is that smooth back hair is suitable for all face shapes. You can keep your hair's natural texture and create an easy-going look, while still being stylish as always.
#5 Medium curls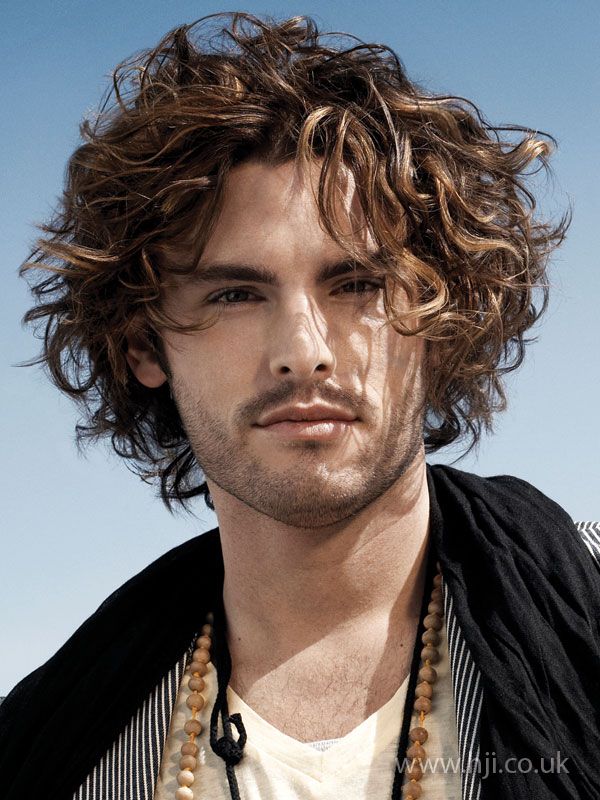 We all know that curly hair is not the easiest to manage. For men with curly hair, this seems to be one extreme or another. Although long curly hair is less common nowadays, men prefer to control curly hair.
#6 Short braids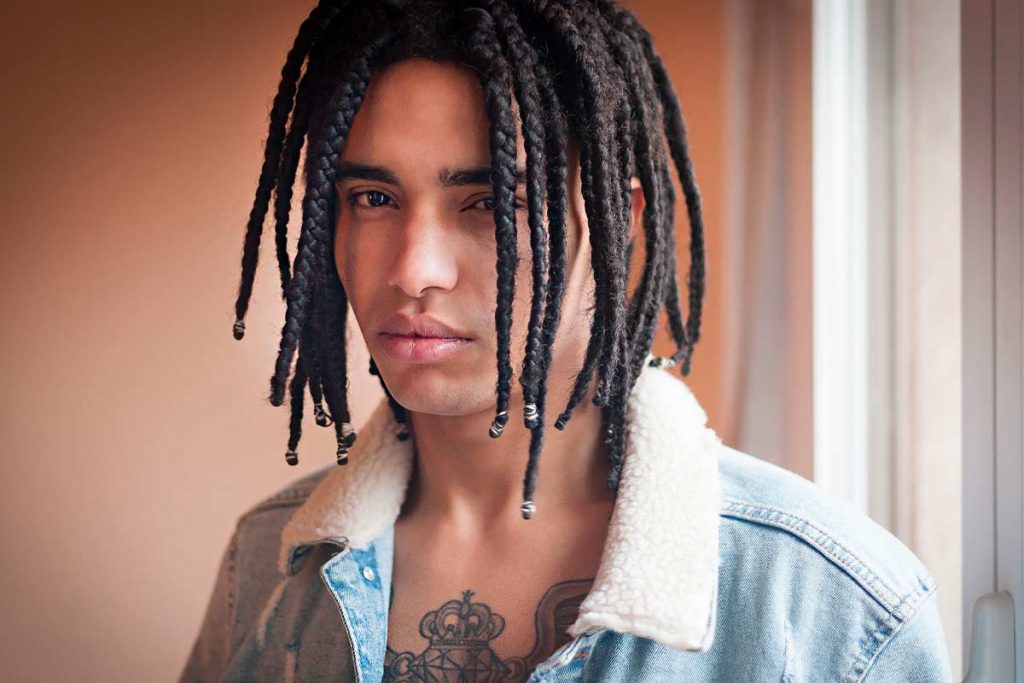 When it comes to cool hairstyles, braids are a fashion style that stands out. Braid styles have become fashionable and popular, providing a cool look for men with long and short hair. Because braided hair is so versatile and fresh. If you have short hair and want a stylish and avant-garde hairstyle, short braids are great.
#7 Man bun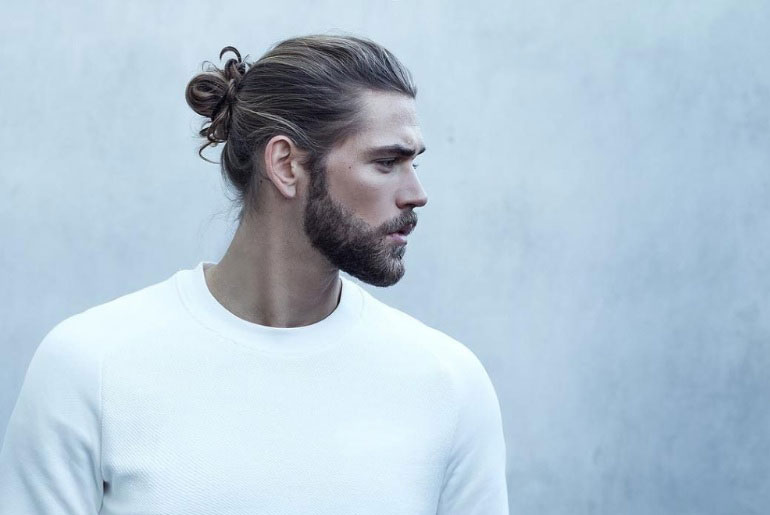 Its simple appearance is deceptive; there are many techniques to organize hair into different kinds of buns. Men's bun is a simple hairstyle, but it needs regular maintenance to make sure it is not too greasy or unhealthy. Use light products so as not to affect the hair.
#8 Long wavy hair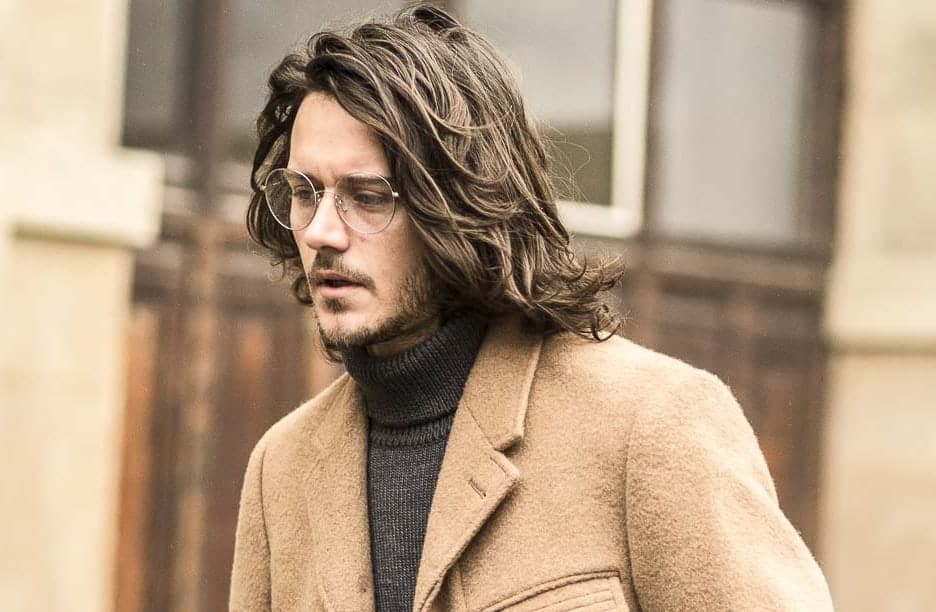 The longer hair, the more waves. This large-volume hairstyle makes the waves lose and free. Extensive back on both sides, the curls are messy and messy. This is an elegant way to look modish and dynamic. Pushing the hair away from the face is not only comfy and appropriate but also lustrous and ferocious. Glossy light hair captures light in a way that highlights waves.
#9 Ponytail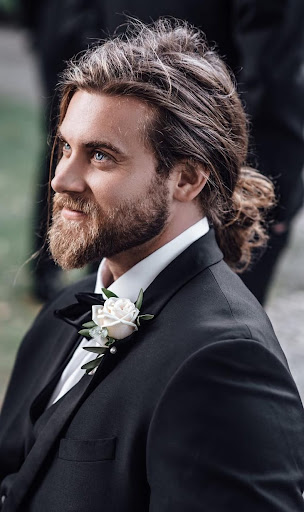 A men's ponytail is an adaptable hairstyle suitable for all types of hair appearance and complexion. If your hair is slightly longer and you want to show a cool look on the day, this is a hairstyle that is perfect for rock and roll.
#10 Half-up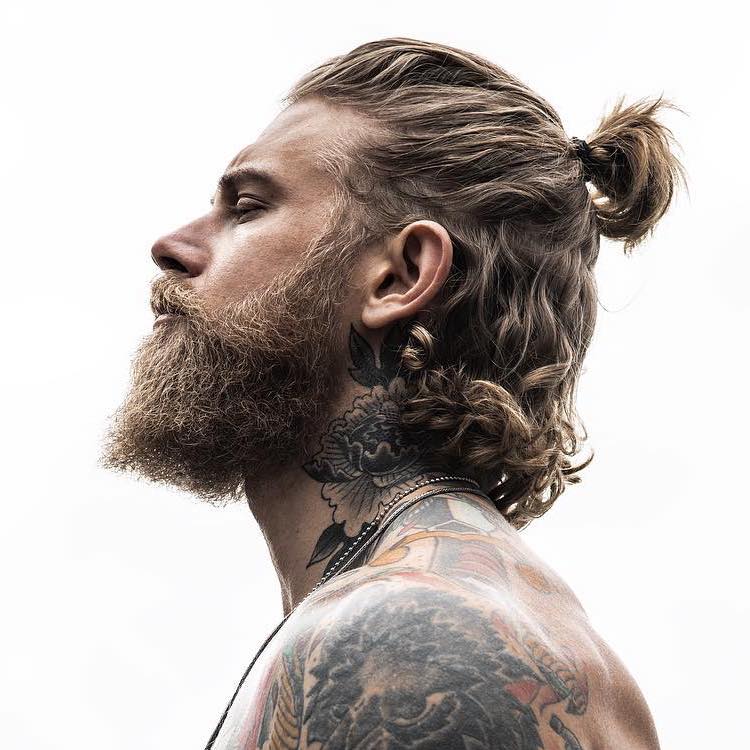 If you want to look different, then you should try a half-bun. If you don't want to keep your hair full, you can try this hairstyle occasionally and routinely. Take half of your hair and tie the other half on your shoulders or back. It gives an elegant look to your face.
#11 Long undercut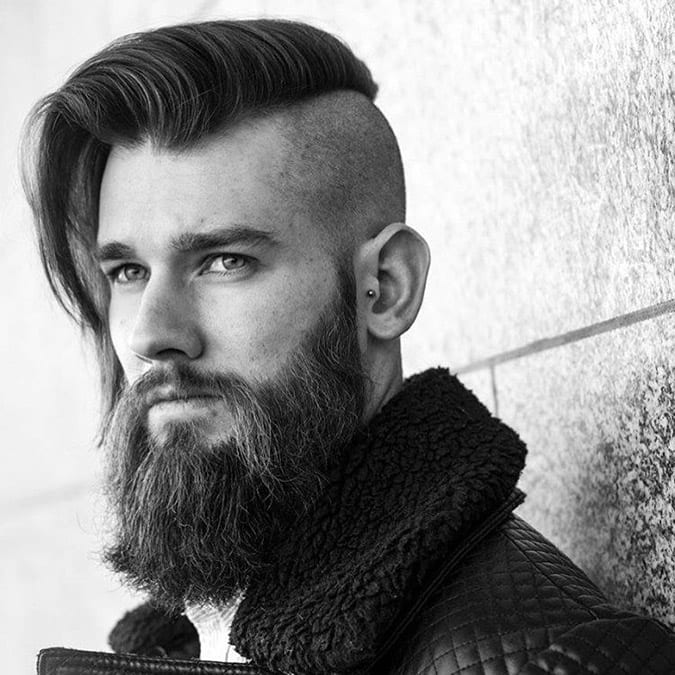 This side sweep undercut is even bolder. If your hair is linear, consider cutting it this way so you can comb your hair back and focus on your cool undercut. This hairstyle is flawless for those who want to add a stylish touch to frizzy long bangs hairdo.
#12 Faux hawk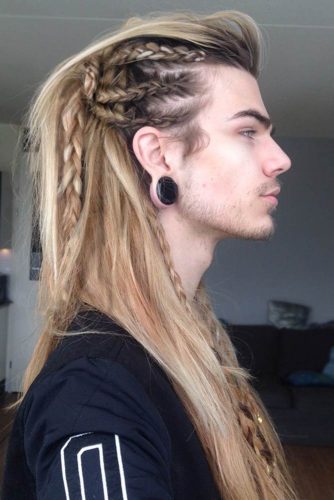 The faux hawk is an excellent hairstyle choice for men. This hairstyle gives young look and is eye-catching but is not too exaggerated. Since there are many versions of this hairstyle, you need to find the one that suits you best before you receive a new one.
#13 Dreadlocks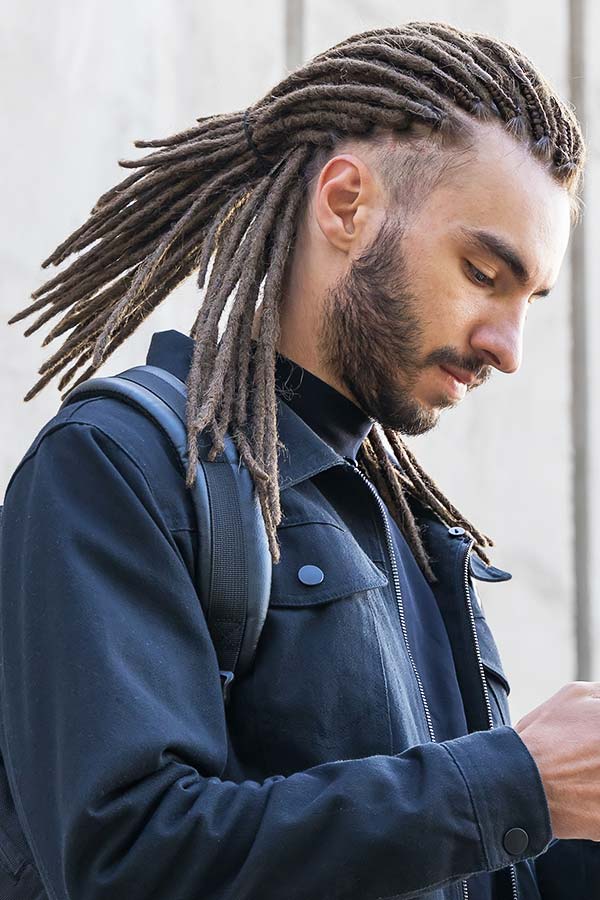 Dreadlocks are the most common hairstyles for dark men. They can be worn short and vertical or long and loose. Long dreadlocks have the greatest impact when worn.
#14 Mullet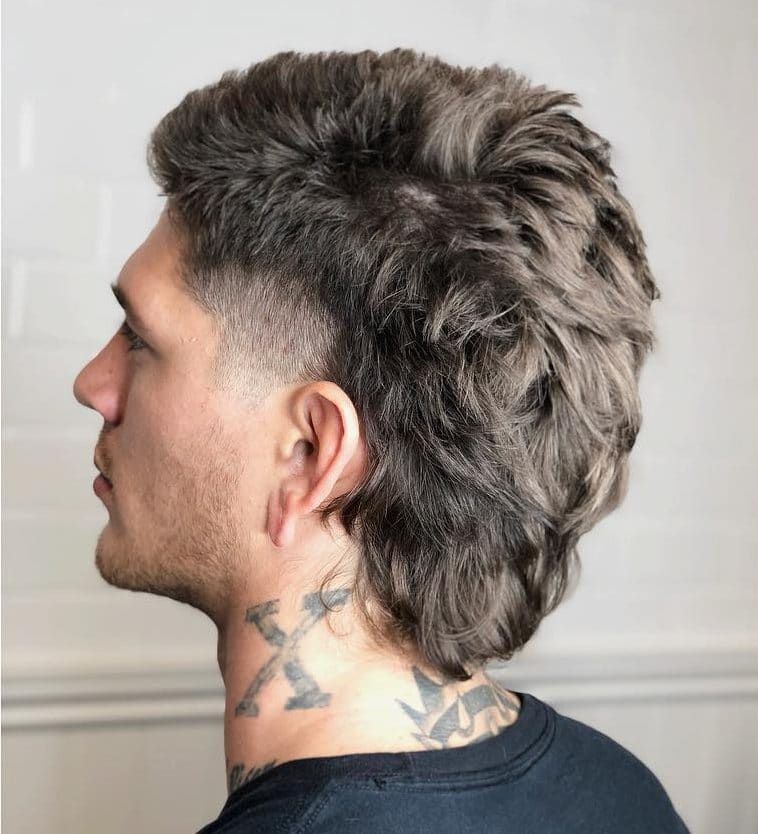 Mullet is making a comeback, and many people are considering getting this fashionable men's hairstyle. Traditional mullet has long hair in the back. The wavy hair creates plenty of texture and volume.
#15 Top knot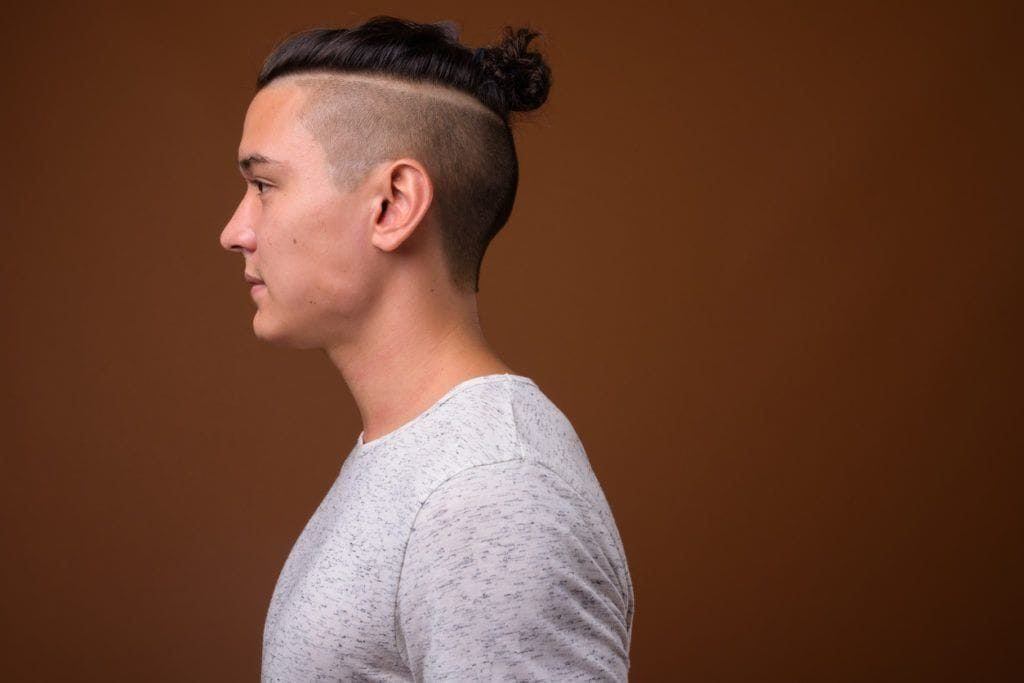 The top knot is exactly the same as the bun, the difference is that the top knot is on the upper side. It is exactly at top of the head. This will create a unified look that will unify the top knot and make it the most eye-catching. This is really suitable for summer hairstyles.
Disclaimer
So here are some popular long hairstyles for men. It will really help you change your appearance. These hairstyles are suitable for those who like and take care of long hair.