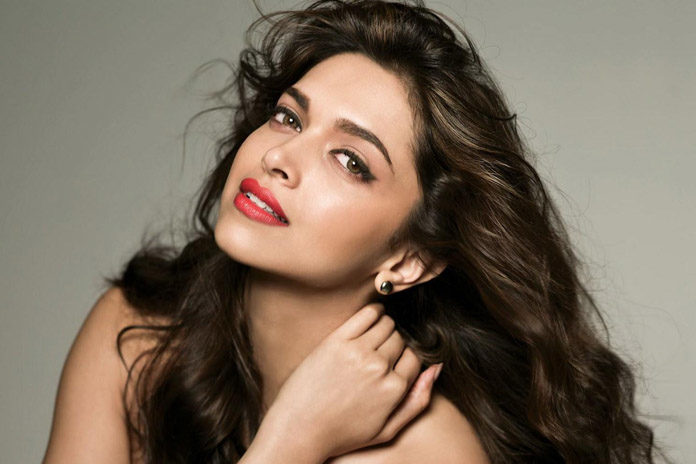 Indian Beauty Secrets – What comes to your mind when we speak of an Indian woman?
A shy, demure woman with glowing skin, traditional makeup, beautiful features, and real long hairs. The beauty of an Indian woman has been talked of and admired for centuries.
Though one is born with a certain set of features, the other traits can be easily acquired with a little help. So, what are these Indian beauty secrets which everyone goes crazy about?
Related: Most Beautiful Women of The Planet.
Let us find answers to this questions and discover ancient Indian beauty secrets for a beautiful you!
I. Natural and Traditional Indian Beauty Tips for your Face: –
Beauty Tips for a Sunshine Glow-
Mix a handful of oats with water and make a paste. Apply this paste over your neck and face and allow it to dry naturally.Wash off your face with water and use a towel to pat dry for soft skin. If this beauty treatment is followed every day, you will surely be able to bring a noticeable shine to your skin!
Shiny Night Beauty Tip –
Just before going to bed, apply a mixture of honey and glycerin on your face and let it rest for a couple of minutes.Use wet cotton to wipe it gently. This will put away all your dry skin problems.This beauty tip can also be followed every day. It will make your skin as soft as a newborn baby!
Baby Soft Skin Pack –
To a teaspoon of honey, mix half a bowl of mashed apple and apply this paste on your neck and face. After half an hour, use cold milk and to clean your face. This pack every alternate day will surely give you a softer and younger looking skin!
Natural Radiance Bleach Formula –
Cut some cucumber slices and rub them on your face.Grated cucumber can also be used. For optimal results, rub the cucumber slices for 10 to 15 minutes. Follow this treatment for a week and you will see a visible reduction for the tan on your skin!
II. Indian Beauty Secrets for Your Hands: –
Mix half a cup each of glycerin, rosewater and witch hazel. Apply it on your hands daily after your bath and at bedtime. Rub damp common salt on your hands for about 5 minutes. This will get rid of dead cells and make your soft skin help in exfoliation.
Do this once in a fortnight and the skin of your hands will become as soft as butter.
III. Natural Indian Hair Growth Secrets: –
A Quick Remedy to Bring Back Shiny Hair –
Use vinegar in your last rinse of hair wash.Do not use vinegar as it is but mix it with a little water and see the shine on your tresses!
Get Rid of Dandruff Naturally –
Mix coconut oil with lime juice and rub it over your scalp once a week.Wash your hair after half an hour. Follow this procedure for 4 – 6 weeks to get dandruff free hair.
Read on to get a glimpse of some common items which form a part of the traditional Indian natural beauty secrets.
Lemon – Lemon is rich in citric acid and helps in removing dead skin, reducing dark spots, stimulates your skin and helps in bleaching it skin naturally.
Amla – Amla is rich in Vitamin C, calcium, and iron. It is good for your skin and hair both. It brings a glow on the skin and helps you to delay graying of hair. It also stimulates hair growth and is anti-inflammatory.
Turmeric – This is an antiseptic spice with magical properties. It helps to lighten up your skin as well as it aids in getting rid of any skin inflammation and skin disorders.
Curd – This is a skin life-saver and rich in protein. It hydrates your skin and its anti-inflammatory properties help you get rid of acne. Curd also has lactic acid, zinc, and vitamins B which helps you to remove dead skin cells and smoothen the lines on your face.
Honey – Honey is an excellent moisturizing agent and helps to clear the skin from within. It is also an antibiotic and can help to get rid of skin infections.
Aloe Vera – This is a wonderful plant with antibacterial property and is known for soothing irritated skin. Its astringent properties help to clear scars and reduce pores. It also helps in stimulating new cell growth and has a moisturizing effect on the skin!
Baking Soda – This white powder is useful to balance the pH of your skin. It will help you to remove impurities in the skin and acts as a good exfoliating agent. It is anti-inflammatory and an antiseptic too!
Henna – This is a very popular herbal hair colorant among Indian women. It also provides cooling to the scalp and prevents dandruff. It acts as a good conditioner and prevents scalp itching.
Coconut oil – This is a good conditioner for your hair. Because of its chemical properties, this oil can penetrate the hair and allows it to grow and gives strength while preventing further damage.
Apply these simple and effective Indian beauty secrets in your daily beauty regime. They are neither expensive nor time-consuming. Each of these treatments will keep your skin younger and rejuvenated for many long years.